How do blind passengers get flight-safety instructions?
Airlines are legally required to give instructions optimising flight safety. No passenger flight may depart before a flight-safety video is screened or a physical demonstration is given. Even if this means that the flight will be delayed. Safety is always the chief priority. But how do blind passengers get these instructions?
Ordinary passengers can watch a flight-safety video, but close your eyes for a moment and imagine you've never been aboard an aircraft. You have no real concept of an aircraft's size and its cabin interior. Now imagine you're in your seat and you hear alarms going off and oxygen masks dropping down. People are starting to get restless in the cabin. What's the first thing you'd do?
KLM has thought all this through, of course, and provides special instructions for blind passengers. Did you know that every KLM aircraft has safety instructions in braille for Dutch and English-speaking passengers? If a passenger is unable to read braille, then we offer a verbal explanation. Sometimes our crew use their demonstration kit to allow passenger to familiarise themselves with the oxygen mask and life jacket by touch.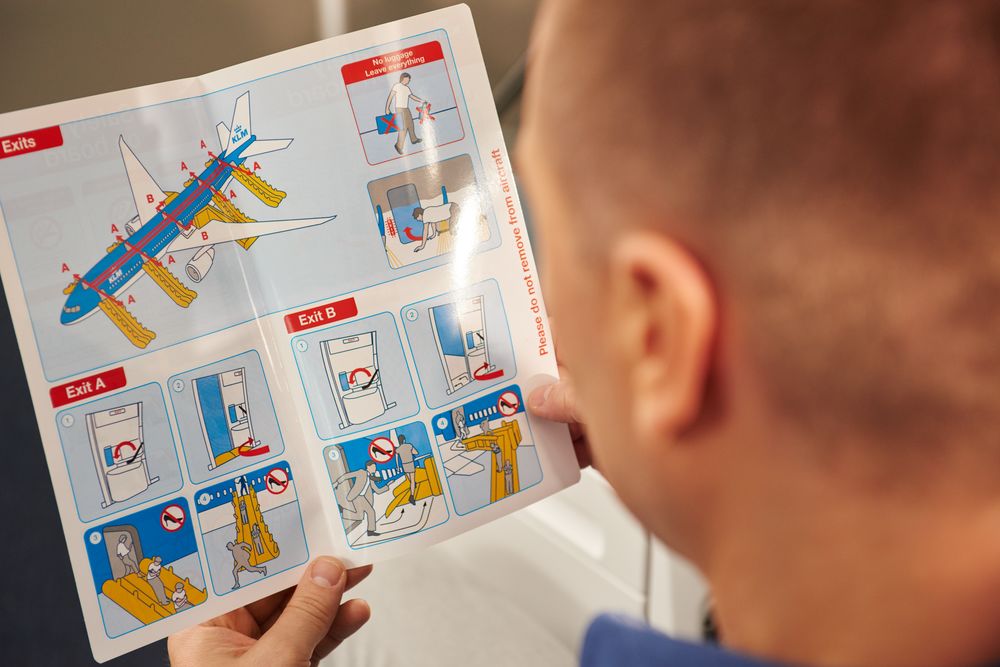 "The aircraft is divided into two cabins, separated by a passage with a row of toilets. You are in the front cabin, in the second row. You are in the aisle seat, with one seat next to you. The nearest exit, in case of emergency, is five metres in front of you, on the right." This is how we explain things to blind passengers.
We also explain the following:
The use of the seat and seatbelt;
The location of the life jacket and position of the oxygen mask when it drops down;
The location of the attendant call button if assistance is required.
Did you know that aboard our new Boeing 787s, we can now set the screen so that a passenger only has to press the right side of the screen to activate the attendant call button? A nifty little innovation from Boeing. Once everyone has been fully instructed, we can safely set off on our journey!