How Hong Kong Stole My Heart
In 2017, I got a wonderful taste of Asia, when I spent four months studying in Hong Kong. This blog takes you on a voyage of discovery around this magical city, revealing why many refer to it as the "New York of Asia"!
Hong Kong for beginners
Let's start with a short introduction for those who know nothing about Hong Kong. The city is built on two islands: Hong Kong Island and Kowloon. The airport is located in the north-western part of Kowloon. An express train takes you directly to Kowloon and Hong Kong Island, where I had my lodgings in the compact district of Kennedy Town, near the University of Hong Kong.
I got around town on foot and by taxi or metro. The metro is often the fastest, but taxis offer an affordable alternative. Because Hong Kong is built on a hill, a steep climb is usually unavoidable. Carrying groceries from the supermarket to my apartment involved several steep, uphill paths followed by eight flights of stairs, because our apartment building had no lift.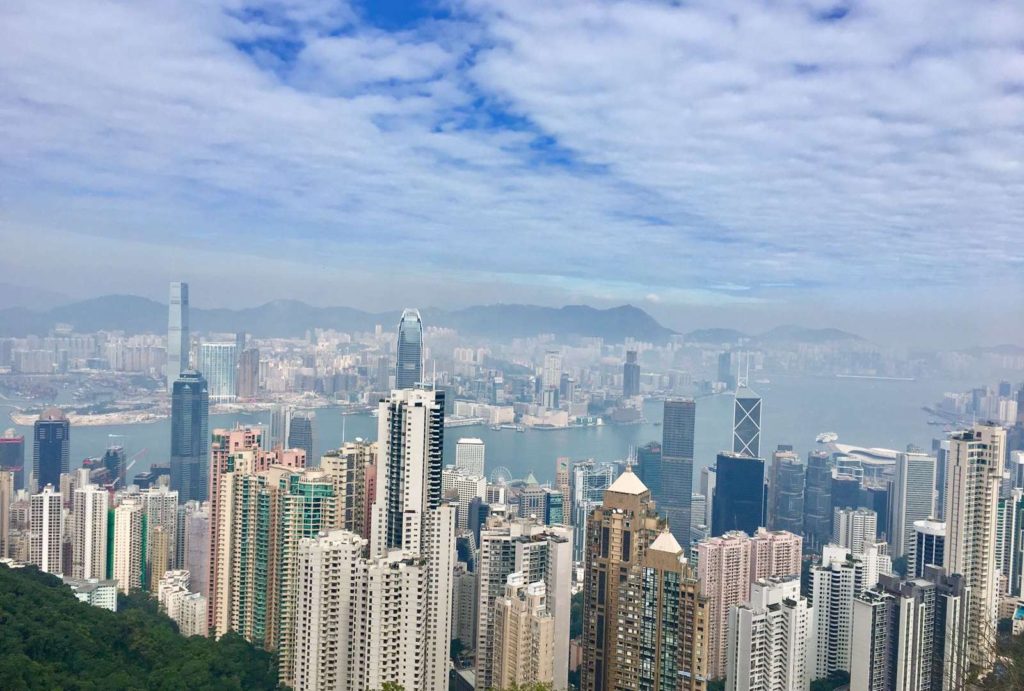 Central: Central Hong Kong
Hong Kong is always bustling, which makes it a superb destination for a city trip. You would, of course, take a walk around the central part of Hong Kong, where you find the most delightful restaurants, bars, clubs and shopping centres (most of which are air-conditioned). A must-see in Central are the Mid-Level Escalators, which are the longest, open-air escalators in the world. They're not only interesting to see, but also save you a lot of effort getting around hilly Hong Kong.
If you're in Central on a Sunday, take a good look around you. It will be filled with "helpers" – housemaids and nannies – enjoying their day off. All over town, you'll see them grouped together, talking, eating and relaxing. People say the city whispers on Sundays with the sound of their chatter.
Central is the heart of Hong Kong. It's a great place to feel the city's energy and experience the fact that Hong Kong never sleeps. In the early morning, you mainly see business men and women on their way to work. Taking the metro at morning or evening rush hour is also a great experience. It can get so busy you feel truly sardined.
In the evening, Central is filled with people wanting to kick back and relax. Going out for dinner is quite normal in Hong Kong, partly because many homes don't even have a kitchen. Consequently, Central is full of great restaurants, as well as cafes and bars where you can have a drink, and all sorts of unique clubs.
You should definitely take a walk around Lang Kwai Fong (where it's Ladies' Night every Wednesday, with free drinks for us girls). And for all those Dutch people who may be missing home, there's a Dutch bar call Mokum, where they serve Heineken and "bitterballen". I regularly used to pop in to get a taste of home.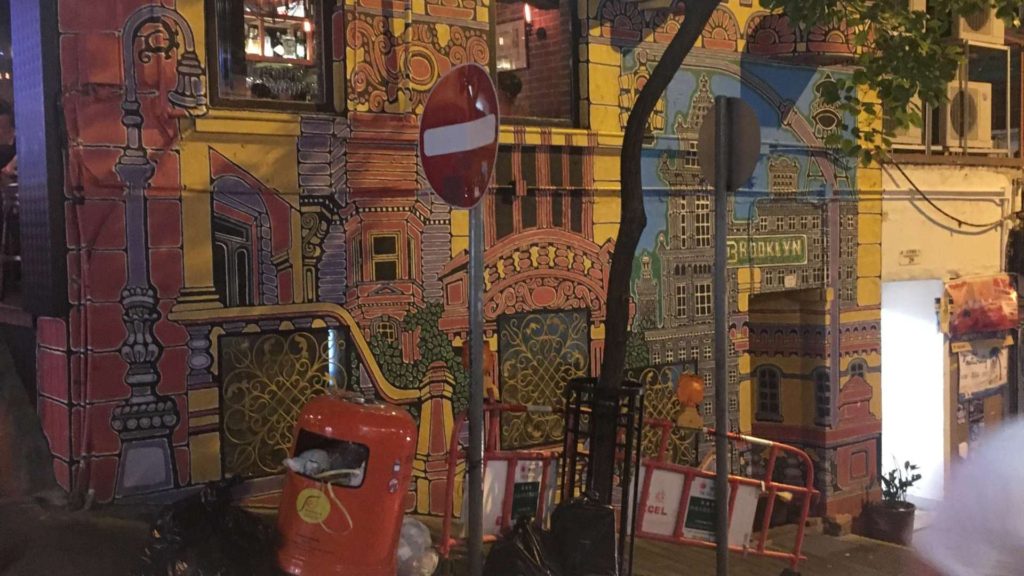 Ferry to Kowloon
Hong Kong's British colonial past is still in evidence throughout the city. You should definitely take the Star Ferry from Hong Kong Island to Kowloon one evening, for superb views from the water of both islands' skyscrapers.
It's also fun to ride on the vintage trams that crisscross Hong Kong. When things get hot and humid, the trams offer passengers a breath of fresh air.
Here's a list of my favourite spots in Central:
Chôm Chôm (Vietnamese cuisine, also a great place for drinks);
Brickhouse (hidden bar/restaurant);
The Flying Pan (open for breakfast 24 hours a day);
Salon 10 (for the best cocktails and live jazz every Wednesday);
Sevva (rooftop bar);
Tim Ho Wan (fantastic traditional Dim Sum).
For action-seekers
There are plenty of hiking opportunities in and around the city. The duration and difficulty varies and you'll find directions and photos online, making it almost impossible to lose your way.
My advice is to visit the Tai Tam reservoirs or to take a walk up the Peak, which gives you views of the entire city and the option of taking the tram back into town. Other options are Lamma Island (ideal if you're travelling with children) and the Lion Rock Peak Hike (for those who like a serious challenge). The latter really is a hike for die-hards, taking you up higher and higher, until the city eventually looks like a Lego model. Your hard work will be rewarded with a truly spectacular view.
Other must-see-and-do activities in Hong Kong
If you're looking for beautiful pics to spice up your social media accounts, you should definitely visit Quarry Bay, where the symmetrically designed apartment blocks give you the impression that you've been completely built in. Choose the right angle and you'll get the most spectacular photos.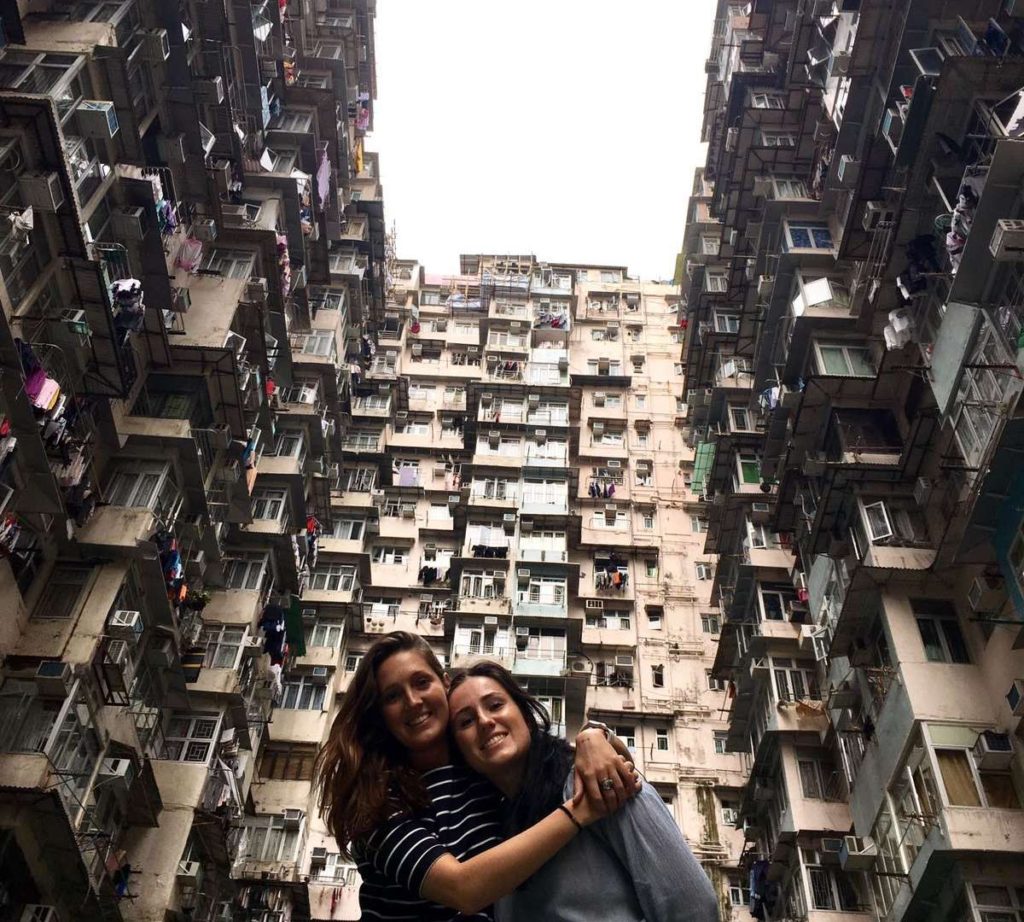 After days amidst the energetic dynamism of the city, you might eventually feel the need to escape the hustle and bustle. I would often escape to Mum's Not Home in Yau Ma Tei on Kowloon (Instagram: @mumsnothome). This beautiful café is run by two guys who make fresh cakes, juices and coffee daily. A great place to prepare for the school week ahead, with my laptop under my arm. (Yes, they have Wi-Fi.)
Tai Chi
When I arrived at the University of Hong Kong, I was surprised to see a lot of elderly people walking around. They go there to practice Tai Chi. The university grounds offer them the peace and quiet and expansive squares that allow them to exercise to perfection. Why not drop in at the university and take a look?
Tai O
If you'd like to see a completely different side to Hong Kong, you should visit the fishing village of Tai O, where residents still live in houses built on stilts over the water. The strong scent of fish will take you back in time, making tangible the enormous contrast between the dynamic city centre and the traditional districts on the outskirts of the island.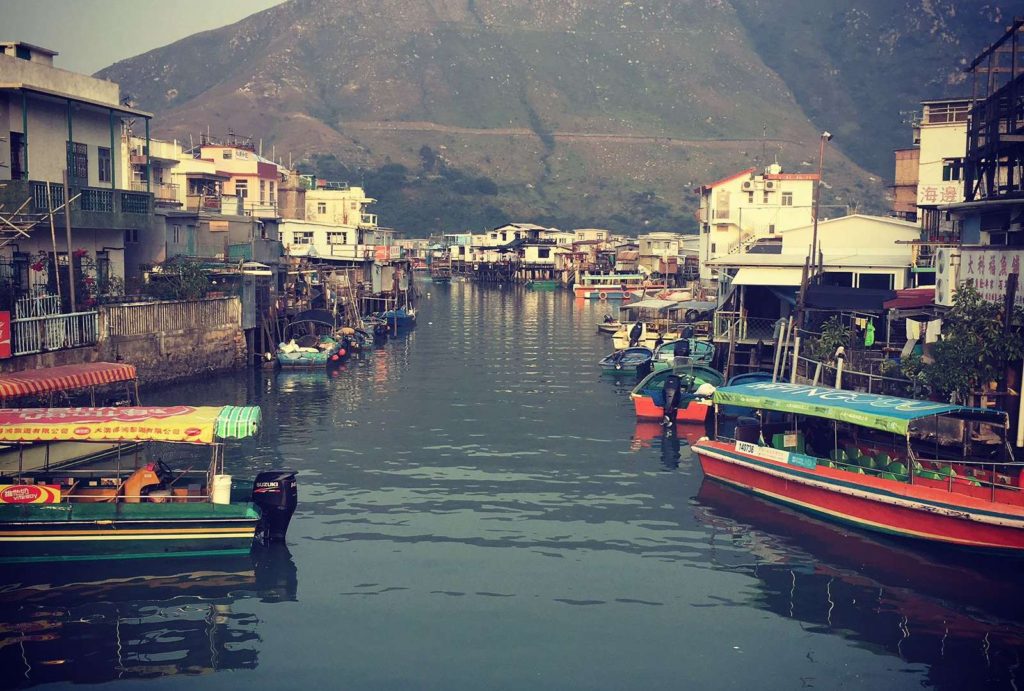 Happy Valley
One last tip is the horse races, which transform Happy Valley into a festival ground. Join the high-rollers and place your bets. Happy Valley is the only place where gambling is legally allowed in the whole of Hong Kong and China, apart from on the island of Macau.
There's much more to see in Hong Kong, of course, but I hope I've managed to convince you that this fantastic city should be at the top of your bucket list. It offers a wonderful mix, ranging from fun hotspots in Central to enervating walks on Kowloon or Lamma Island. There is never a dull moment in the New York of Asia. I'm off to book my next ticket!