How Long Before Cape Town's Dams Run Dry?
Imagine turning on the tap, but no water comes out. The dams and reservoirs are dry. You have to find water elsewhere to drink and cook, to wash yourself and your clothing, to flush your toilet. This sounds like an improbable scenario to most Dutch people, unless they've temporarily turned off the water for maintenance work in your house or neighbourhood.
An unlimited supply of clean water is something many people take for granted. It's an everyday commodity that we use every day. We drink, shower, fill the bath (or even a Jacuzzi), flush the toilet and water our garden. We do these things without realising we should be very grateful we have so much water at our disposal. We are unaware that this is a great luxury.
Regrettably, the people of Cape Town are all too familiar with "imaginary" scenario sketched above. South Africa has had very little rain for a long time, causing dam levels to drop further and further. They are now faced with a very serious drought, which has had a major impact on the Western Cape, the province in which Cape Town is located. Recent estimates have warned that drinking water in and around Cape Town will have dried up completely by 13 May 2018. That means not a single drop will come from the tap.
This moment has been referred to as "Day Zero". To postpone this date for as long as possible, strict rules for water usage have been imposed, with a maximum of 87 litres of water per person per day. That may sound like a lot, but the following figures may help to change your mind:
– In the Netherlands, we use an average 123.8 litres of drinking water per person per day.
– Flushing a toilet = ± 7 litres.
– Taking a shower =  ± 7.8 litres per minute.
– A full bath = ± 120 litres.
– A washing machine =  ± 50 litres per hamper of washing.
– A full dishwasher = ± 17.4 litres; washing by hand = ± 6 litres.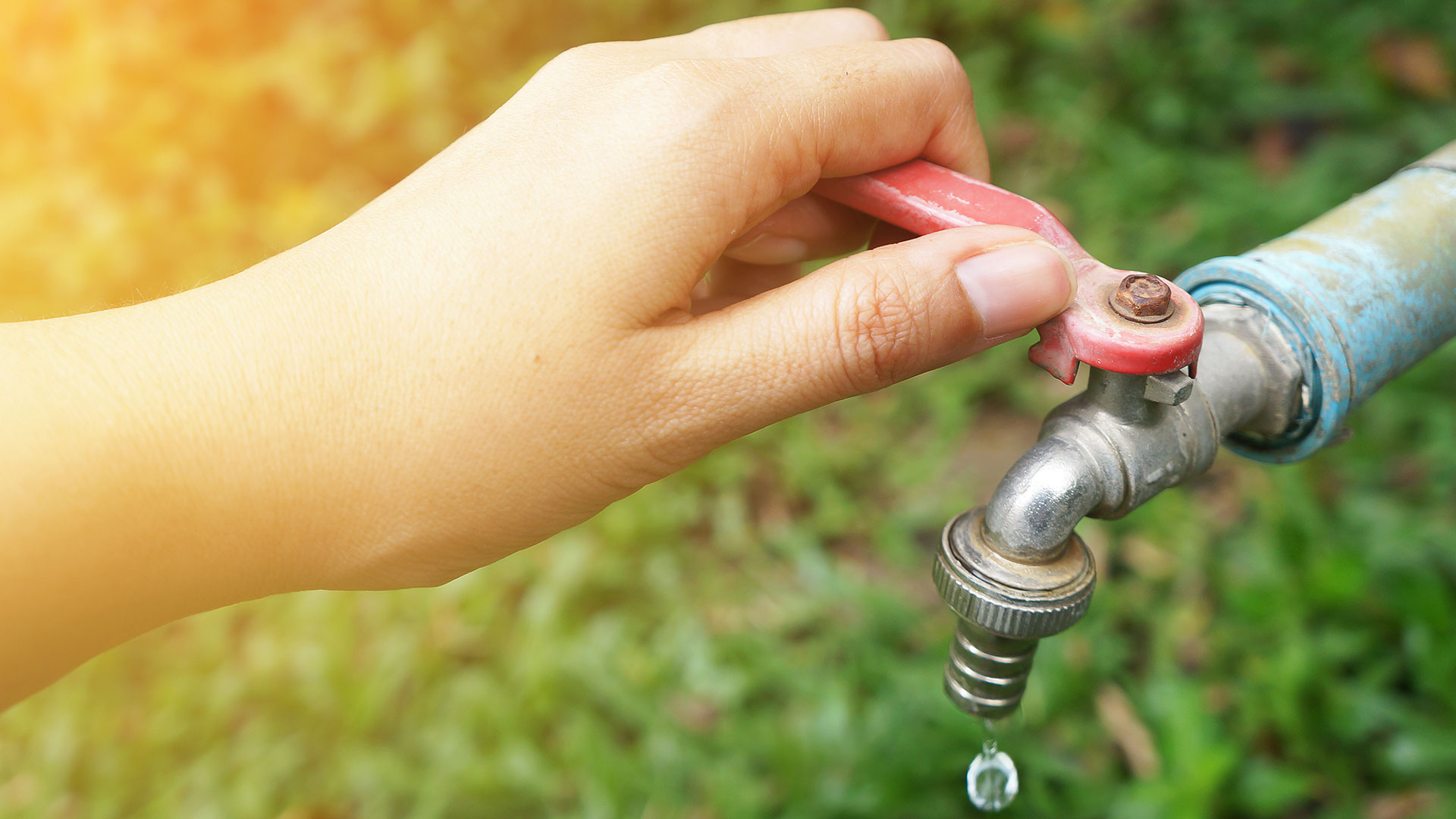 The people of Cape Town have grown accustomed to using water consciously and sparingly. But with the summer holidays looming, the locals are worried that visitors won't share their conscientious attitude. The aim of this blog is to inform people travelling to Cape Town just how important it is to save water. You can contribute by following these simple rules:
"If it's yellow, let it mellow. If it's brown, flush it down." To be absolutely clear, don't flush the toilet if you've only had a pee, dear people! That saves 7 litres of water every time! Having lived by this rule for six months, it was strange to return to the Netherlands and flush the toilet after a "Number 1". But we do it here at home, because we don't want the next toilet user to savour the full aroma of our "mellow yellow". In Cape Town, however, you will be applauded (maybe not literally) for your restraint, because this is the "way to go". It takes some getting used to, but it soon becomes an everyday matter to NOT do something automatically.
You should NOT take a bath. EVER. Just don't do it. Period.
Have a short shower instead. And turn the shower off when you're putting shampoo in your hair or soaping up your body. This saves many litres of water!
Put some water in a cup when you're brushing your teeth. Use it to rinse your mouth afterwards. Don't leave the tap running unnecessarily.
Every drop counts, dear people!
This information may also help you understand why swimming pools in Cape Town aren't being refilled. Fortunately, there are two huge oceans nearby, where you can cool down during the hot summer months. They should remain full for the time being…
On behalf of all Capetonians, thanks for your understanding and cooperation!
Love,
Annette