How Many Cars Fit into a Boeing 747?
The first Boeing 747 joined the KLM fleet in 1971. Everyone knew this was the biggest passenger aircraft in the world at that time, but just how big was it? The best way to make this clear was by placing it side by side with something familiar, something that illustrated the proportions. KLM came up with a smart solution in January 1969.
The outline of a 747 was painted, full-scale, on the platform near the old Schiphol terminal, now Schiphol East. The contour line was painted 40 cm wide, and 100 kilos of white paint were used to complete the 375-metre-long outline of the silhouette. Two painters did the job.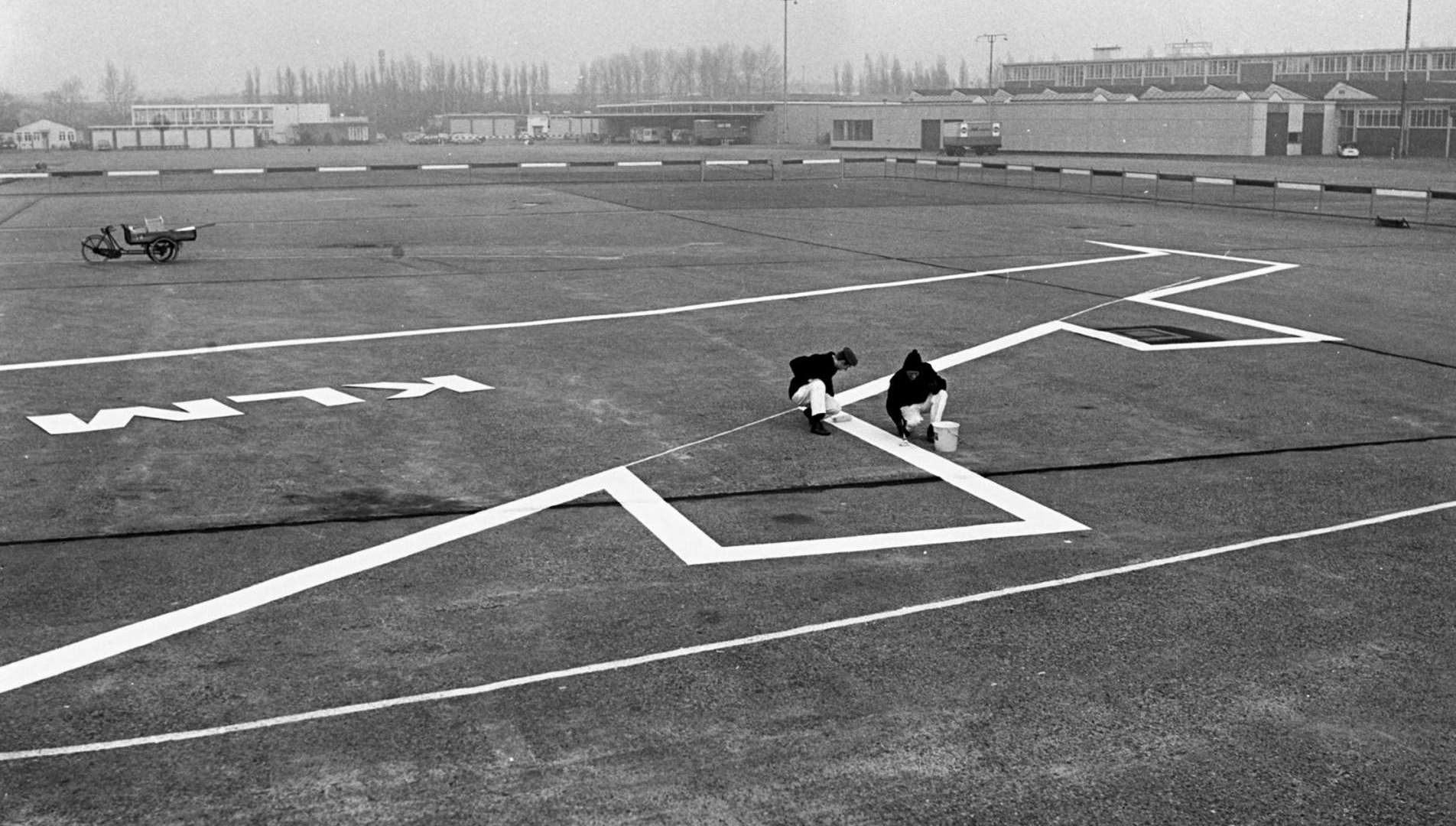 46 DAF cars
And then the smart solution arrived in the form of six trailers carrying a total of 46 cars. These came from Van Doorne's Automobiel Fabrieken in Eindhoven, better known as DAF. These little cars are a national treasure in the Netherlands. All models were equipped with a so-called "variomatic" – an automatic gearbox with a 'smart shift' whose sole purpose was to put the car in reverse. This gave the DAF another unique feature: you could drive it backwards just as fast as you could drive it forwards. In 1969, DAF was the last Dutch manufacturer still producing its own brand of cars, and business was booming. So it was hardly surprising that DAF was keen to play a part in KLM's photo shoot.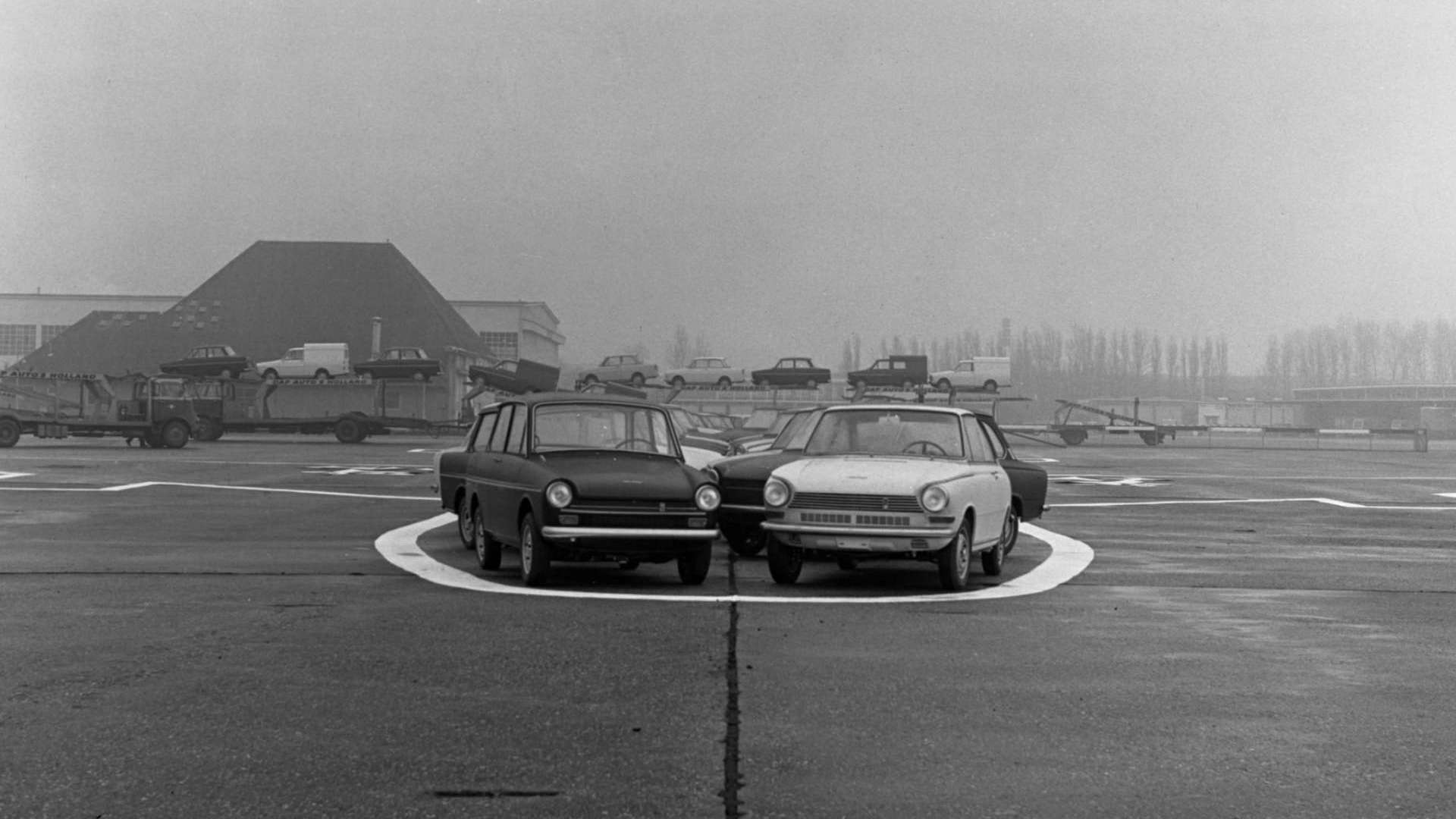 When the paintwork was completed and all the cars had been parked in place, it was time to take the photo. But that was no easy task. The view from the old air traffic control tower wasn't good enough, and a cherry-picker platform also proved to be unsuitable. And so a helicopter was chartered to capture this remarkable image.
Great PR stunt
KLM's Public Relations department sent the photo out to the press and it was promptly published by almost every Dutch newspaper (and there were a lot more of those back in the day). The clippings saved in the archive reflect just how much the 747 appealed to the imagination, partly because the DAF was such a powerful icon in the Netherlands. In short, this KLM initiative was a great PR stunt for both transport sectors.