Meet Rien: KLM enthusiast
It didn't come out of the blue. Rien Moerland's love of aircraft and KLM especially began during his 25-year-plus–stint at Schiphol. In the aircraft scaffolding industry to boot. He saw countless aircraft close up. He's retired now, but still can't get enough. He plane spots, collects and saves – but Rien still prefers to be up in the air. Flying KLM, of course.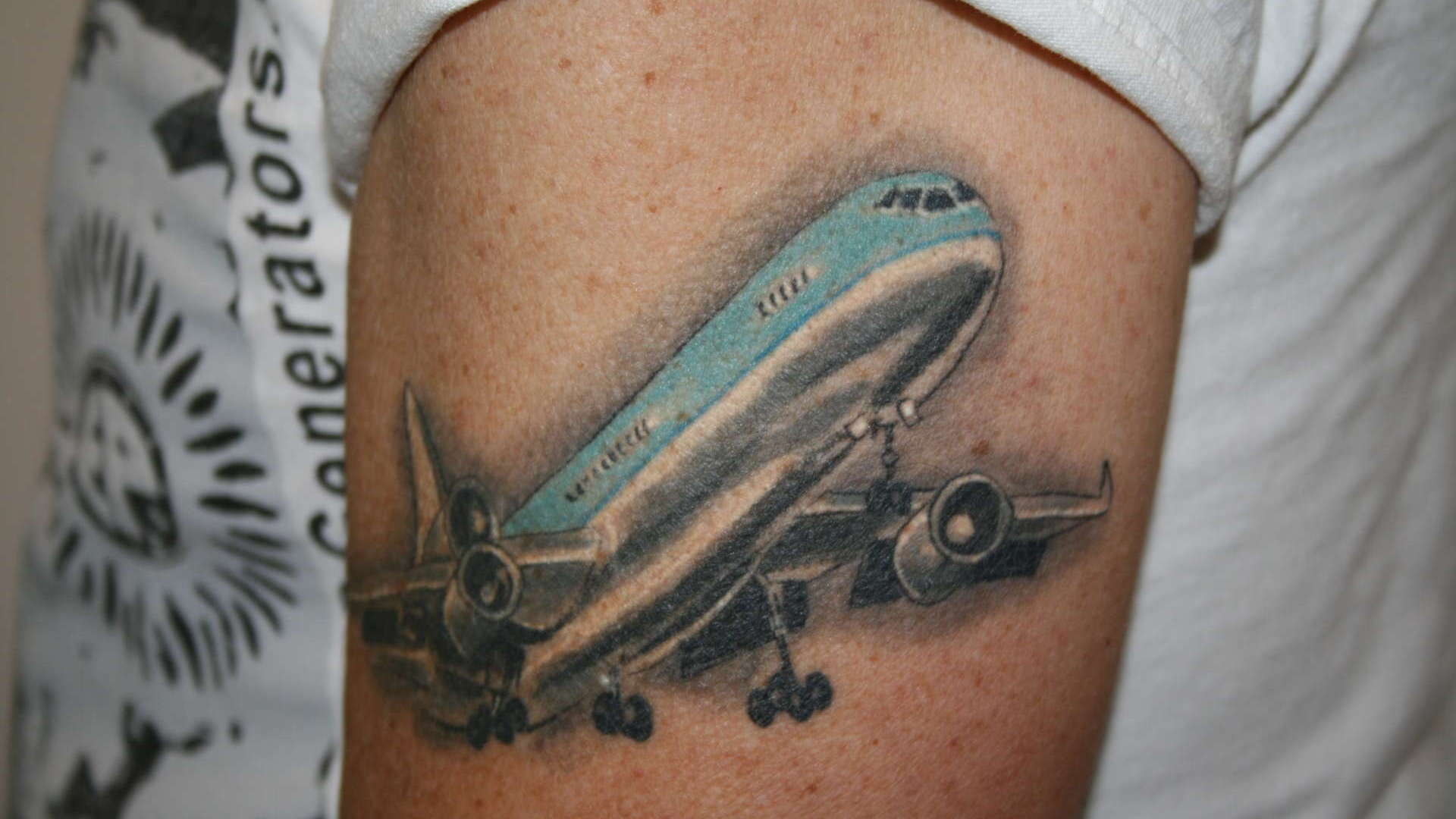 His greatest love: the MD-11 
Rien has been in close contact with scores of different aircraft, but his favourite has always been KLM's McDonnell Douglas 11. He was sold from the first time he built the scaffolding up around this aircraft type – for maintenance and painting purposes. "What made the MD-11 so beautiful? The tail engine, the big cockpit windows and the huge galley at the back. Beautiful!" And he doesn't hide his love at all: there's a tattoo of his beloved KLM aircraft on his left upper arm. 
It's KLM to the hilt at Rien's crib
Rien saves any and every picture he can find of the MD-11 and other KLM aircraft. Anything from posters, pens, stickers, brochures, advertising leaflets and so on, you name it! In the meantime, while his collecting hobby has mushroomed into a genuine home archive of KLM items, Rien isn't thinking about stopping yet. "A while back, I managed through the grapevine to buy a few old trolleys and WBC chairs." These now serve as my living room decor. The walls are also covered in photos of various cities worldwide taken by Rien. Because, in addition to being a KLM collector, he's also an avid KLM traveller!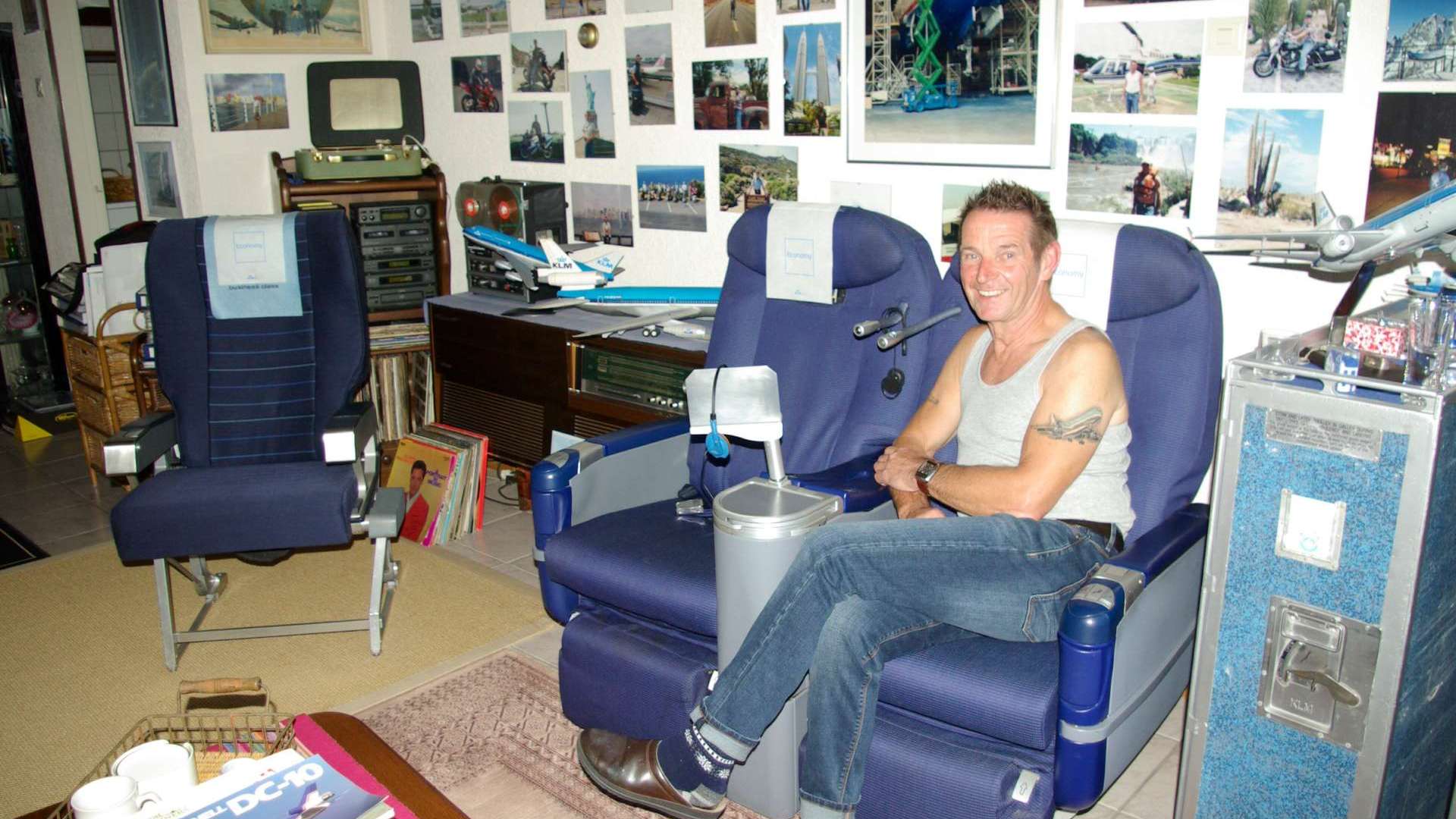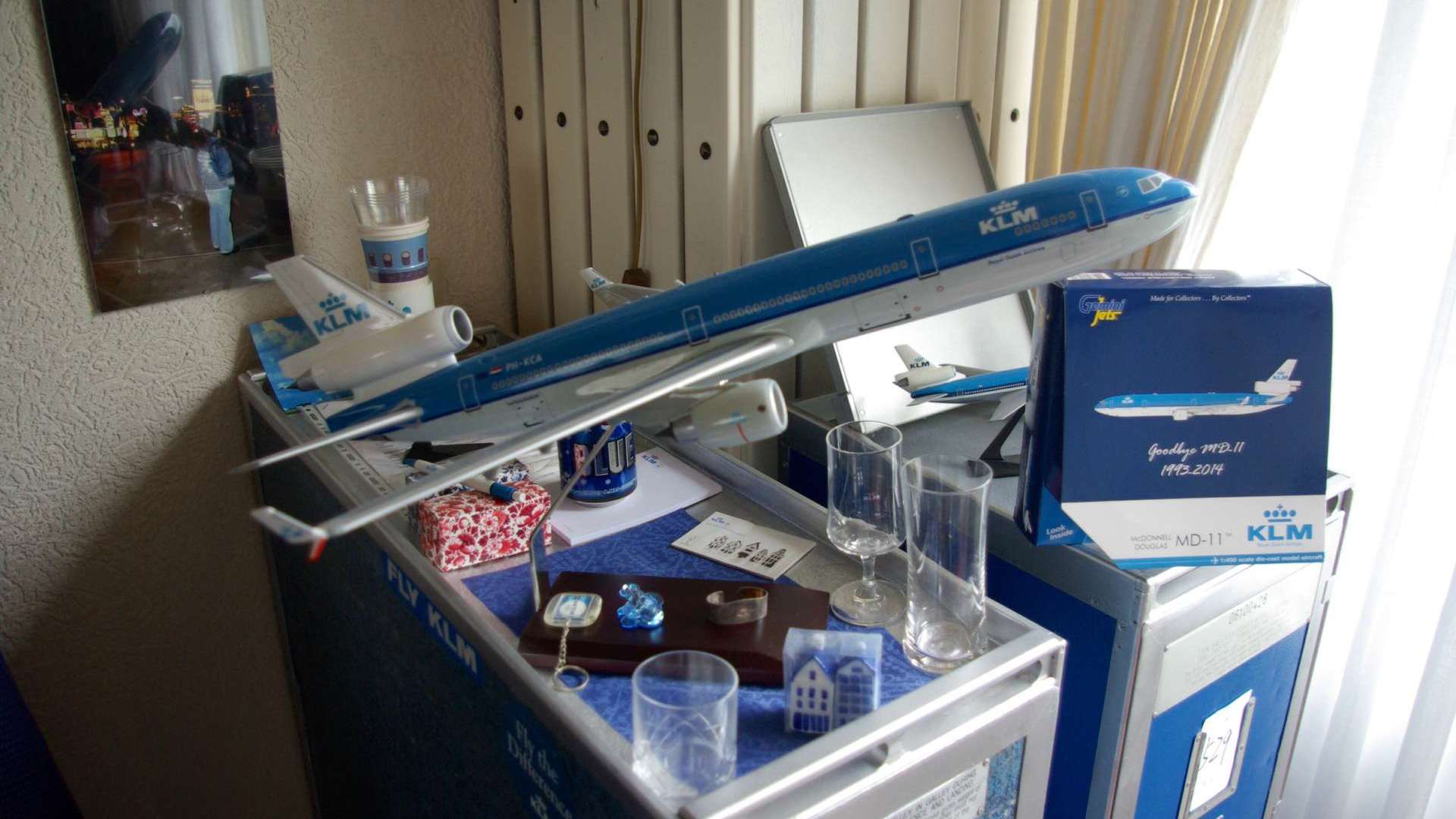 Long-haul enthusiast
Rien doesn't only travel to get to the final destination. "If I'm quite honest, I'm mainly interested in the experience of the flight itself. I just love to fly. Nowadays, I stay for a little longer at a destination, to see a bit of world after all. And I can combine flying with visiting aircraft plants like Boeing in Seattle and Airbus in Hamburg." In the past, Rien regularly flew there and back in a single day, for example to Montreal, New York or Atlanta. "As long as I can be on board, preferably at the rear so that I can see everything. I once made it so challenging that I travelled 40,000 kilometres in the air with a friend in 14 days. We flew from Amsterdam to Dubai, Kuala Lumpur, Melbourne, Auckland, Sydney, Dubai and back to Amsterdam. That was a bit too much, of course…" 
Fervent spotter
Also from the ground, Rien never tires of planes. "I'm an avid spotter. If I have Friday off, you'll find me at Schiphol. Sometimes I'm there at 05:00 hours to catch the aircraft arriving at sunrise. I always have a ladder in my car. That's how I get above the fences to make better shots. I also like plane spotting abroad, but there are risks involved. I've been arrested several times, for example in Morocco, where they found it suspicious that I was taking shots at the airport."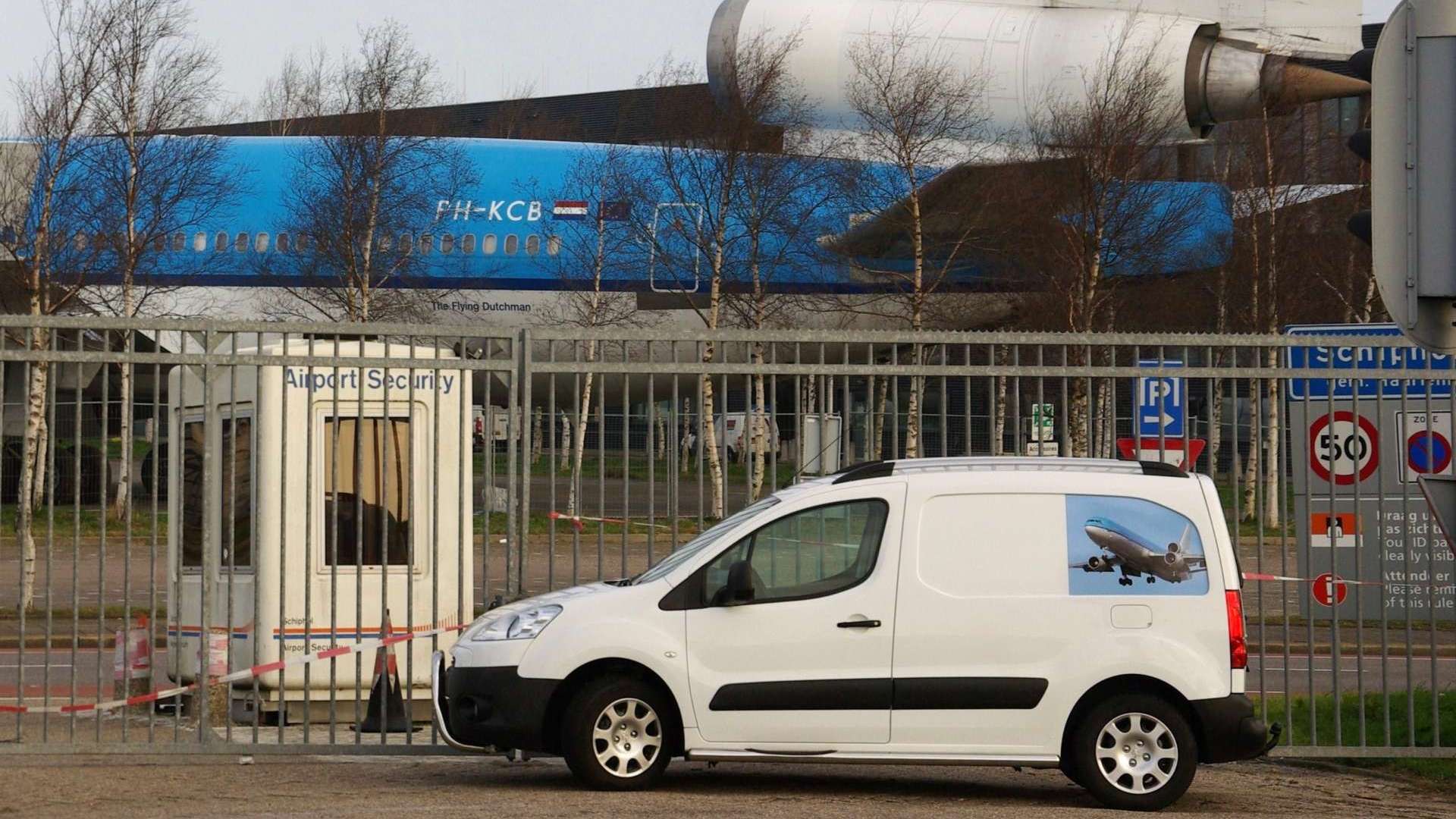 Special flights
"I've had the pleasure of flying regularly in the MD-11. I couldn't miss the last commercial passenger flight operated using this type of KLM aircraft. Together with a Finnish friend, I flew to Montreal a few days earlier. The ground staff there paid a great deal of attention to the return flight. It was one big party from start to finish. I was also lucky to be on the first commercial flight operated by the first Dreamliner. That was on 23 November 2015 to Abu Dhabi. On 5 May 2016, I was present on the opening flight to Salt Lake City and on 1 November of that same year, I was also on board to Miami."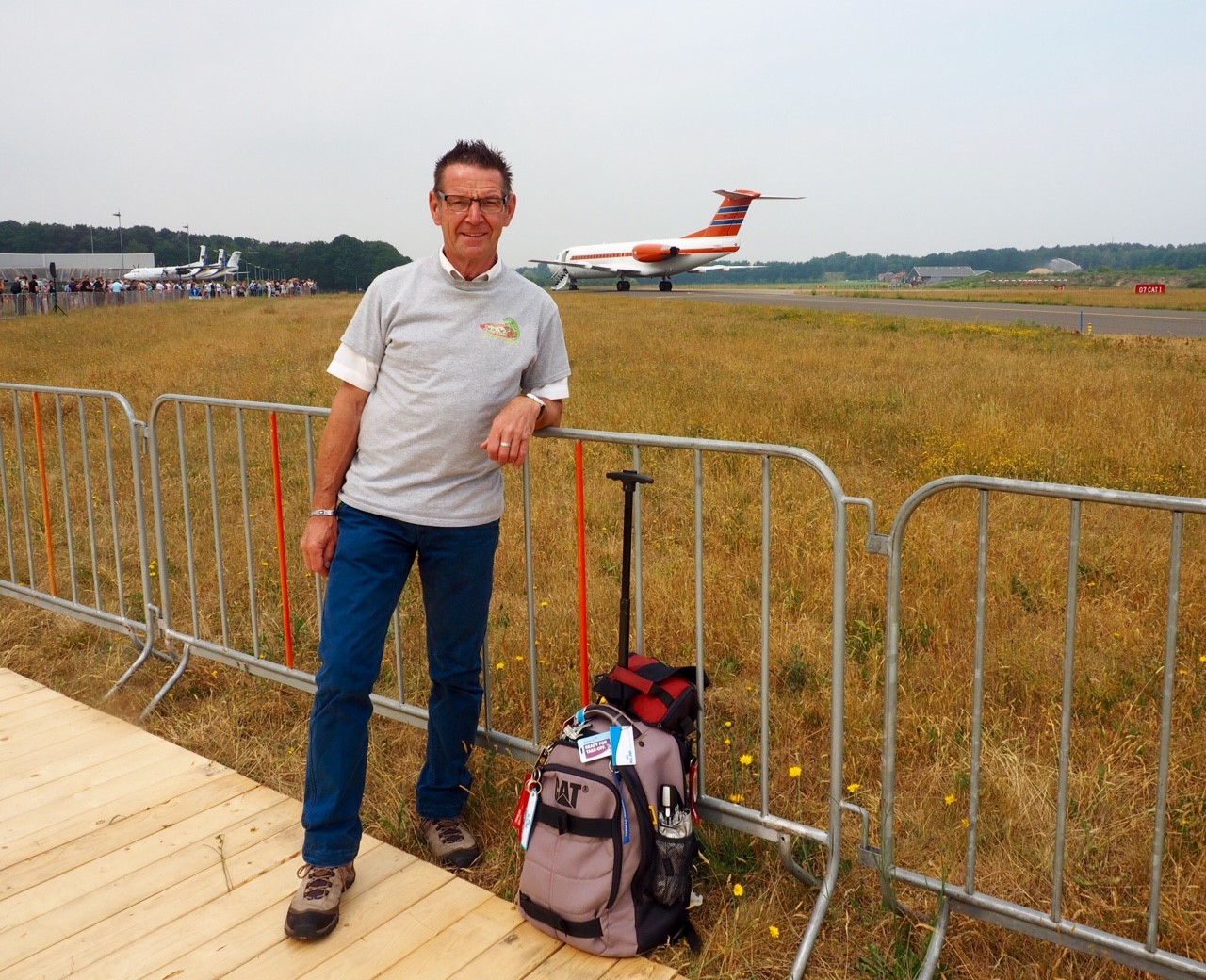 "I feel most at home on board KLM. Especially the special flights make a deep impression on me." 
 "Do I already have a new favourite KLM aircraft? Of course, that would be the Dreamliner!" 
Featured photo on the right: Arnoud Raeven