How time flies… 100 years of KLM
KLM will be celebrating its 100thanniversary on 7 October 2019, which means we are officially the world's oldest international airline still operating under its original name. We'll be marking 

this momentous milestone 

in many different ways.
In the blog series "How time flies…", various KLM bloggers will fly you down memory lane to explore our rich history. What exactly has changed in the past decades? But also how much has stood the test of time?

First up is Rob Duivis, who works as fleetmanager for Engine Services at KLM Engineering & Maintenance.
"My KLM career started almost 44 years ago. Our 100thanniversary presents a unique opportunity to look to the future, but also to reflect on the past. As a special treat to aircraft aficionados, but also because it's the most logical point of departure, I'd like to start with…
The KLM-fleet
There is a vast difference between our fleet as it is today and as it was back then, not only in terms of the number of planes, but also in terms of their size. Even in 1975, the KLM fleet consisted of only 56 aircraft, compared to the 212 we operate today. Our latest addition, the Boeing 787-10 Dreamliner, touched down at Amsterdam Airport Schiphol on June 2019.  Back in 1975, the Douglas DC-10 could seat 269 passengers. The aircraft was 55.5 metres long, weighed 240,000 kilograms at take-off, and had a maximum range of 10,600 kilometres. Our newest Boeing 787-10 has 344 seats, measures 68.3 metres, weighs 254,100 kilograms at take-off, and has a maximum range of 12,000 kilometres.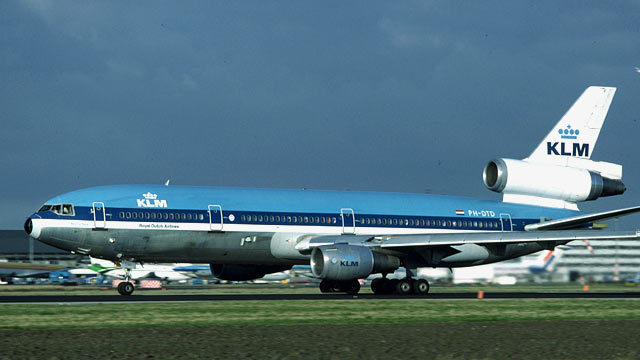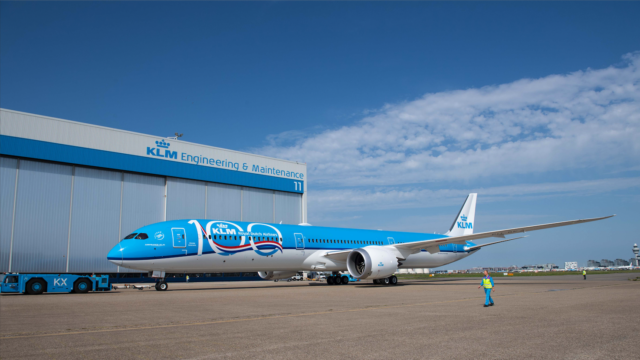 Engines
A lot has changed in the engine department since the 1980s. A wide array of technological innovations have provided us with more reliable, more economical and more silent engines. The fuel-supply system, for instance, was transformed from a complex hydro-mechanical process into a system that is increasingly controlled digitally. With the arrival of the Boeing 777 and its GE-90 engines, we saw a leap forward in the use of composite materials, ensuring weight and noise reduction in combination with greater profitability and reliability.
The past decades have seen technological and digital innovations coming in rapid succession. One great example is engine control from the cockpit of the Boeing 787, which is now done via an electronic system, whereas previously an intricate array of cables was used. The new system is not only more reliable, but also lighter and therefore more eco-friendly. Systems of this kind can reduce the weight of a single plane by hundreds and even thousands of kilos! 
Reliability



While we're on the topic of reliability, back in 1975 the average deployment time of an engine between maintenance checks was 2,000 hours. Nowadays, we have engines that rack up 30,000 hours between checks!
Here's another example: when I joined KLM, vibrations, fuel consumption, temperature and speeds were recorded and read using trend cards. Nowadays, we digitally monitor and manage the status of our operational fleet. Complex systems constantly relay the data to KLM servers, so that engineering specialists can offer tailored maintenance advice after every flight.
Robots
We are also increasingly using robots for complex, but standardised tasks, such as measuring turbine disks and checking and applying coatings. The robots ensure that this process can continue day and night, with almost 100% precision. Similar precision levels are achieved with our virtual-reality goggles, which offer an almost perfect, 3-D simulation of the circumstances inside a plane, an engine or a component. This is incredibly handy when it comes to training!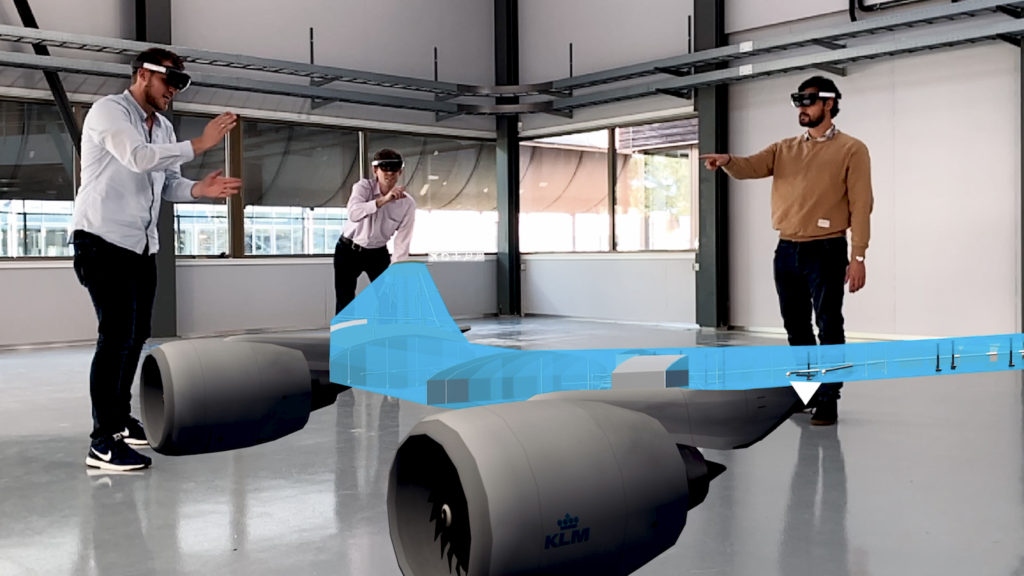 We also make use of 3-D printers to create maintenance support items, such as clamps, screws, covers and holders. These items are designed three-dimensionally, after which they are printed using our own self-made recycled material (from 7 October 2019). This so-called filament, which is basically the 3-D printer's ink, is made from PET plastic waste generated during our flights. That means it's not only a highly sustainable innovation, but also reduces costs and improves process efficiency!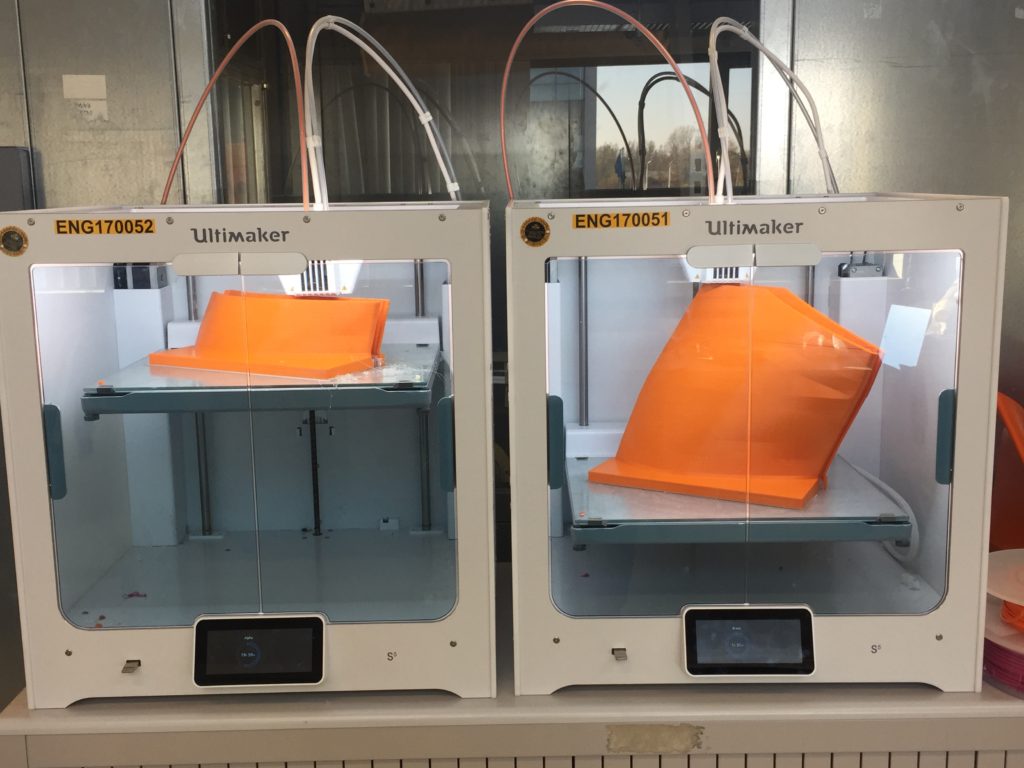 There are so many more examples of developments KLM has undergone in recent decades. As a result, I've never been bored in the 44 years I've been with KLM. But that's hardly surprising when you get to experience technological innovation at such close quarters!"