How to Bring Five Bikes to Facebook
OK, so you work for social media KLM and Facebook is a very important platform. Just to give you an impression, we have five million fans on our central KLM Facebook page, 75 service agents offering 24/7 service via Facebook, and we develop innovative tools, great content, and new services regularly.
Facebook Headquarters
And then one day, you get an invitation to visit Facebook headquarters. Wow! That's cool. But what do you bring as a house gift? Especially when we visit on their tenth anniversary. Five KLM-branded bikes would be something every Facebook staff person could use to ride around the campus. As every Dutch child gets a bike for its birthday, it sounded like a great idea. The only question was how to get them there?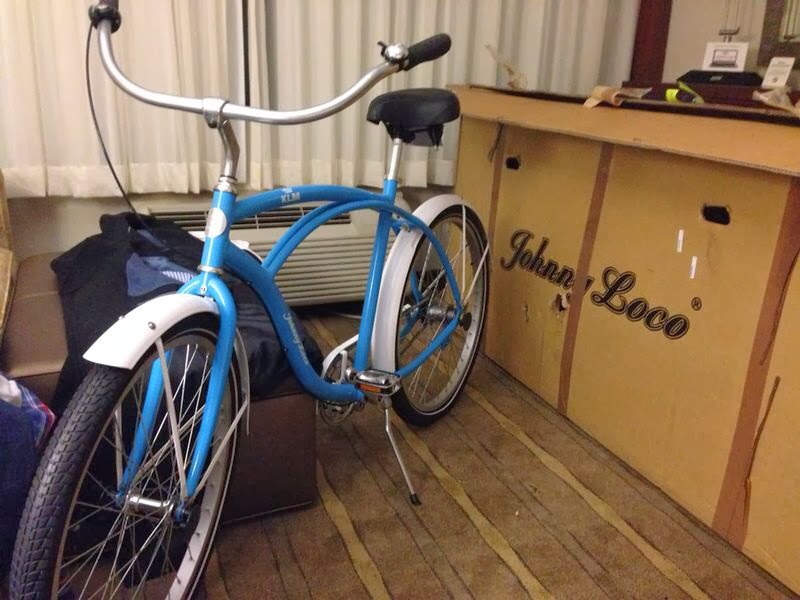 We found five KLM-branded bikes, packed them into boxes, and took them to the airport. We checked them in for our flight to San Francisco and brought them to the odd-size baggage desk. And yes, we had people looking at us and asking where we were going with all those boxes. But that was nothing compared to San Francisco.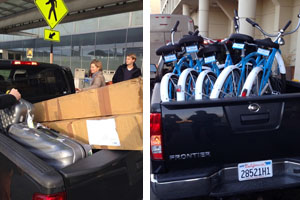 American Pickup Truck
When we arrived there we discovered how huge they really were. To get to the hotel shuttle, we had to go from the second to the third floor. We dragged them in and out of elevators, through safety poles—and then heard that the hotel shuttle couldn't take us. The boxes were too big and other people had to be able to use the buses.
So we tried taxis (which were too small) and even taxi vans (also too small). Finally our VP, Martijn van der Zee, decided it was time to fulfil his long-time dream and hire a real American pickup truck. We were able to get two boxes in, so the hotel sent another van to pick up the other three.
Two hours later we arrived at the hotel, where we were told we had to take them to our rooms as there was nowhere else to stow them.
Scandinavian-looking people
Next morning we assembled the bikes, put them all in the truck, squeezed ourselves in as well, and headed for Facebook. A Facebook staff person later told us, "I passed this truck with five blue bikes and a bunch of Scandinavian-looking people all squeezed in and was wondering where they were going."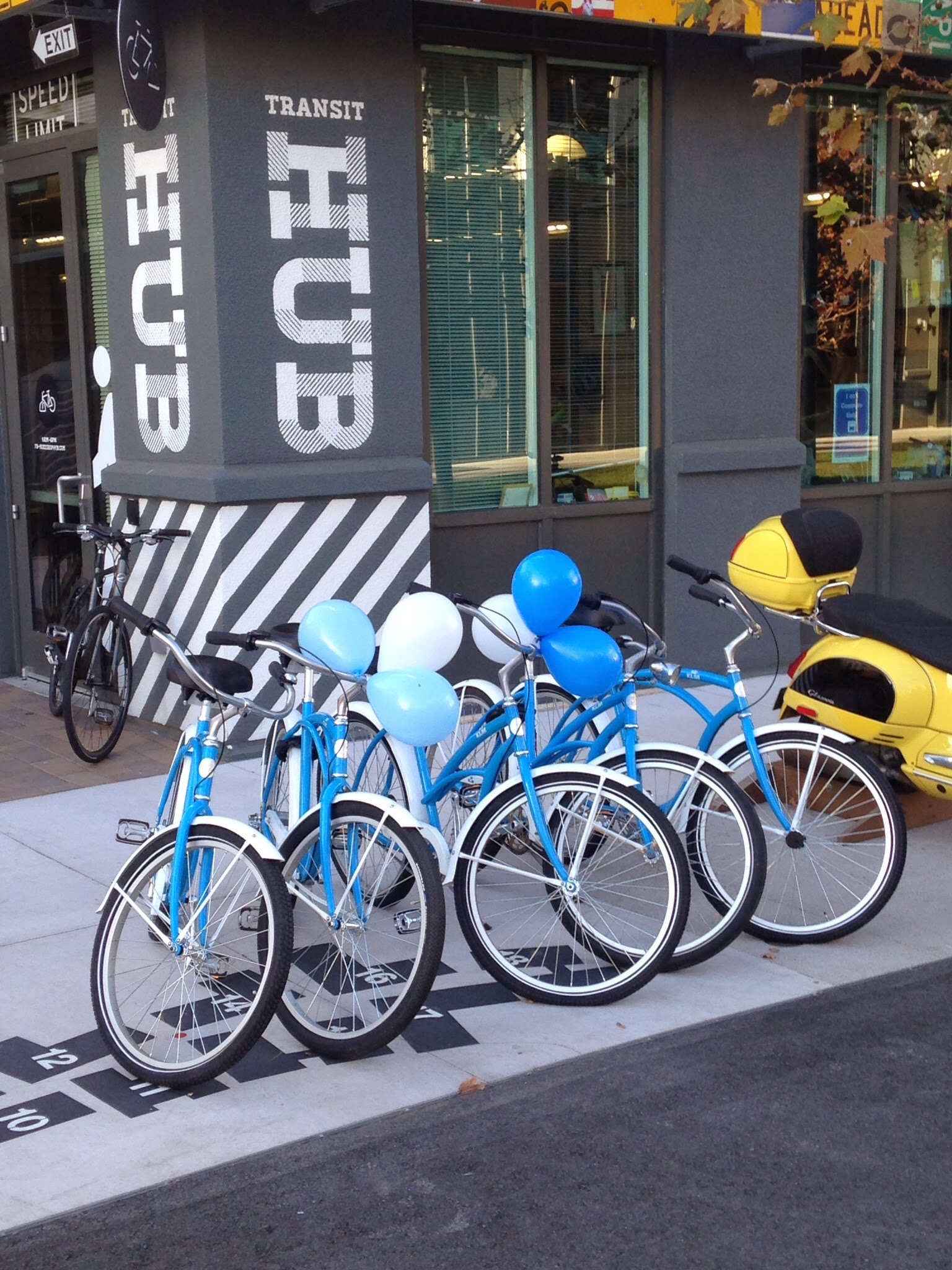 Bringing five KLM-branded bikes to the Facebook campus was cool. Finding out that there was actually a bike shop to pump up the tyres and polish them up, was even cooler. They'll fit in with all the other bikes at Facebook and we hope they get used regularly.
Five bikes in KLM blue. How very Dutch. It was worth the trouble getting there. Happy birthday Facebook! And thanks for an excellent visit.