How World Business Class Material Ended Up in Slippers
A full-flat seat, new carpeting, panel decorations, curtains, blankets, cushions and upholstery – the entire interior of our World Business Class is being renewed.  But what to do with the 'old' materials? How about letting 14 students go nuts on the fabrics and turn it into Dutch Design? 
Plane to Product
In February we started with the project Plane to Product in a huge hangar at Schiphol Airport. 14 students "Man and Identity" from Design Academy Eindhoven were invited for a tour that ended in a large hall in which they found a complete KLM World Business Class interior, ready to be dismounted. The cooperation between KLM and Design Academy Eindhoven is certainly not accidental. Industrial designer Hella Jongerius, not only put her signature within the interior of the new World Business Class and Economy Class, she graduated in 1993 at the Design Academy.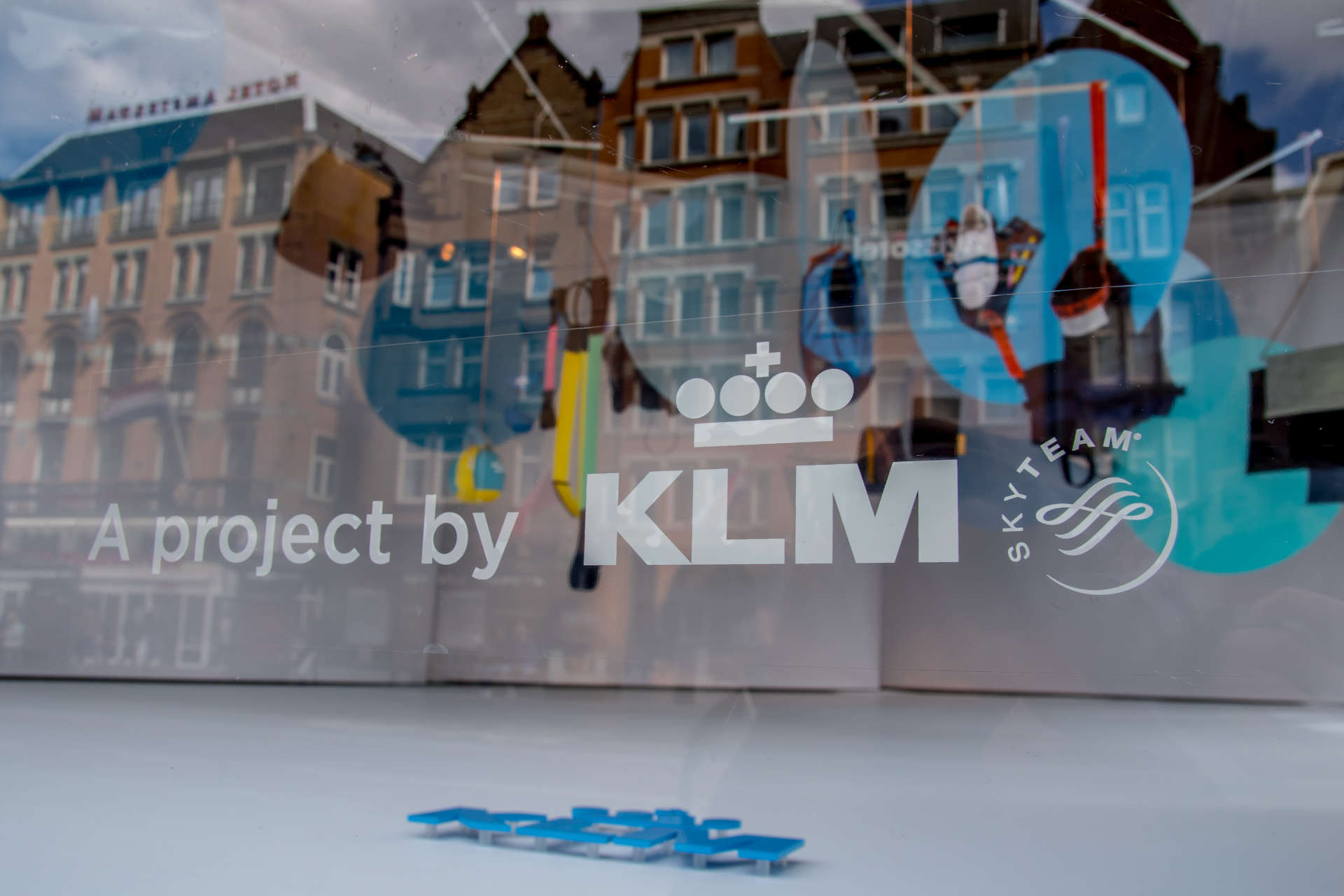 Seats, carpets, seat belts, TV screens, everything was up for grabs. When the students left the building only skeletons of the WBC seats were left behind. From that point on, the students had 12 weeks to craft new products using the materials they took from the hangar. The assignment was to design products that are useful while traveling and at least 70% of the prototype needed to be of recycled materials.
Waste transformed into Dutch Design
At the end of the design process, the prototype products that came out were widely diverse: practical, surprising but all based on really strong thinking and good insights. Some examples are; on-board slippers, exercise tools to stimulate activity during the flight, an analogue speaker for a mobile phone and a "privacy headpiece." Unfortunately the products are not for sale. Plane to Product shows what design can do:  material that was about to be turned into waste was transformed into Dutch Design!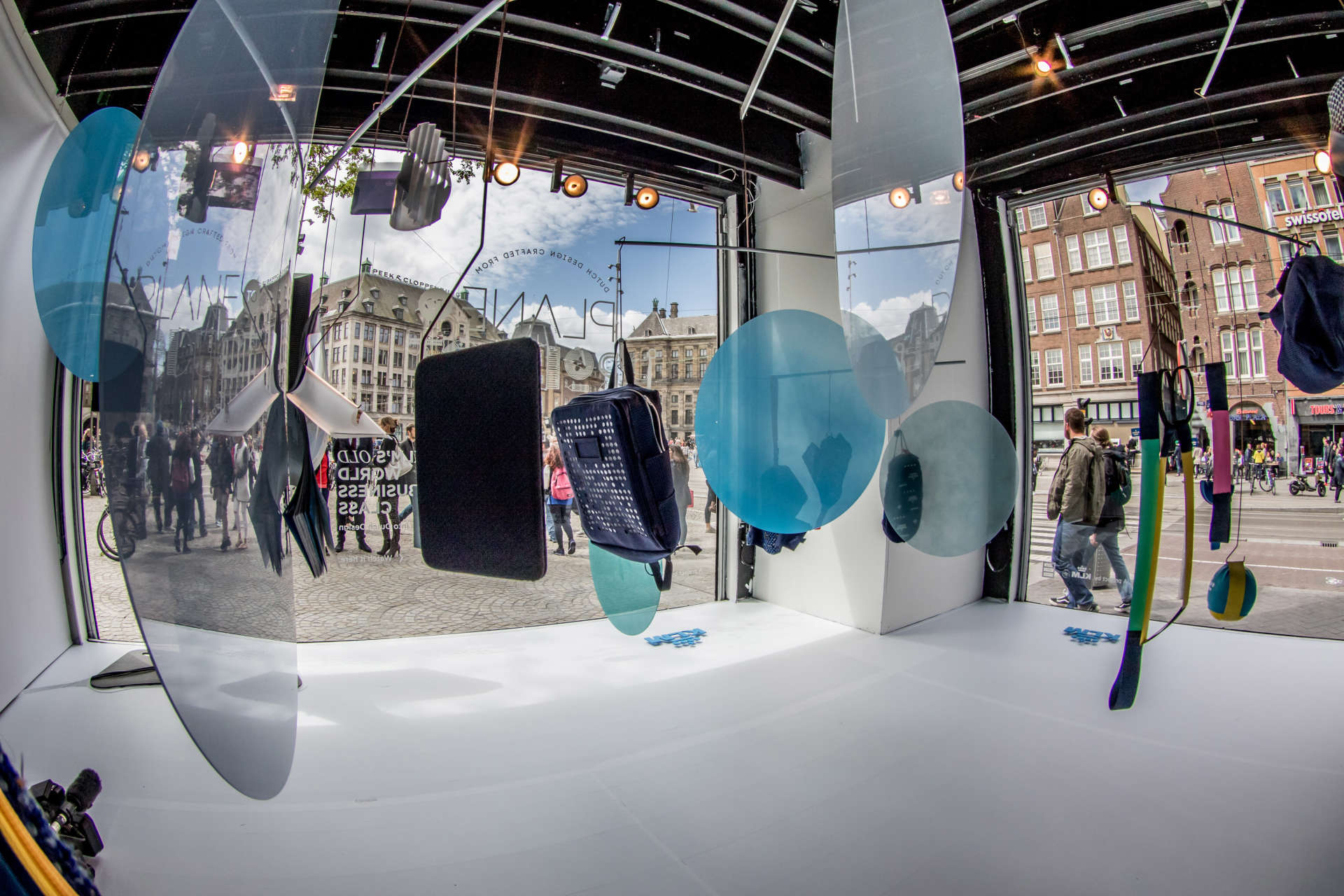 De Bijenkorf
When all the entries were being demonstrated, it struck me that "high quality and lots of imagination" was the basis for each design. My personal favorite was the Kid's Backpack. Her design was attractive, with a pattern that has a link to the new World Business Class, and the product was already of a very high quality. Besides that, there was a personal story behind the idea of this product: the student used to travel a lot on her own when she was a kid. Making the design close to her heart. We chose the eight best designs to feature in the window display at de Bijenkorf department store in Amsterdam June 1- 15.  Are you also curious about the menu, glasses, cushions used in the World Business Class? Have a look on the 1st floor where you can see the new World Business Class products.