I really need to get this off my chest. While my wife is off gallivanting around the globe, the closest I come to travel is the fifteen-minute walk I take every morning. When I get back to my desk, I report my observations on Twitter (@richarddenooy, #walk) in the vain hope that they will entertain and enlighten my followers. This is not only tragic, but also quite a challenge, because it's hard to keep seeing new things if you stay within the same square kilometre.
My wife seems to take pleasure in mocking my mundane existence by downloading her photos onto my computer. She's not the world's greatest photographer, but even a three-year-old with a camera would take fabulous photos of the spectacular places she visits. It really is bloody annoying. But as I was looking for photos to illustrate my point, I started wondering which of us was getting the most fulfilment from our travels. And, being a competitive soul, I also wondered which of us was the better observer/reporter.
So I've come up with a simple contest. I've selected eight of my wife's best photos from her trip to Lima, Peru. Instead of captions, I'll place one of my favourite tweeted observations from my morning walks under each photo. I'll leave it up to you to decide which you like best: her photo or my caption. You can award one point for each photo-caption pair, either to me or to my wife. And if you're feeling particularly reckless, why not post your final score as a comment below.
I think I'm going to hate Peru.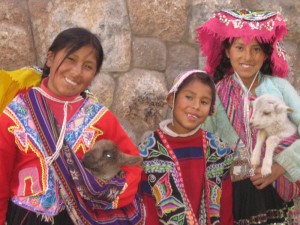 Take pride in your bodies, cyclists and joggers, but get a second opinion before wrapping them in spandex.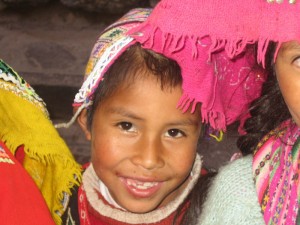 The Lost Man, with his plastic bag and wide-eyed stare, walks ten paces then turns and glances anxiously like an abandoned child.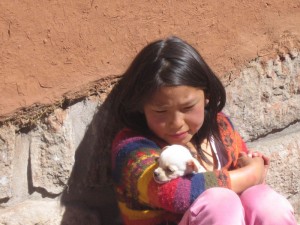 Hovering above the autumn leaves, a defecating Dalmatian sets a mighty challenge for its poop-scooping owner.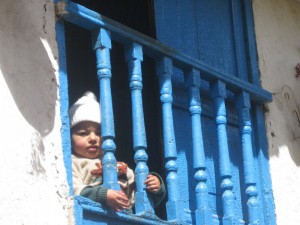 Cyclists who are unable to adorn their handlebars and carriers with brightly dressed infants, use plastic flowers instead.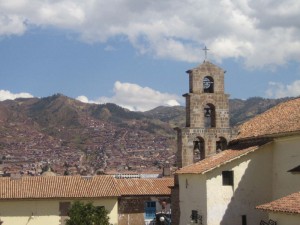 The bell tower of Jacob's Chapel is empty. Time has taken its toll.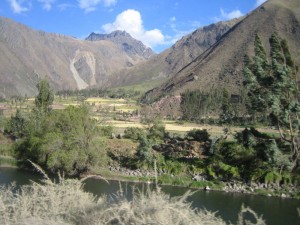 Autumn blows in hard, chases showers across the water, floats the big birds slow over the city, powers the aerobatic gulls on the canal.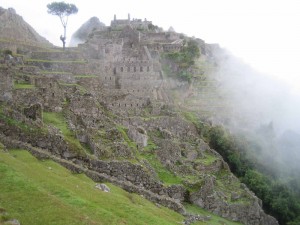 The mist has pitched a grey tent on the water so that the ducks can conduct their forensic investigation in peace.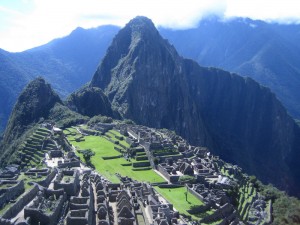 If I climb up on the roof and bang my head really hard against the gutter, the gardens below look a lot like Machu Picchu.

Your scores, please. Be gentle. And fair. You can do it. Come on.
Richard de Nooy