Here is our third and final blog… up until now, we have written about our planning of the trip, our efforts to fundraise as much money as possible for the Air France KLM Village in Bagong Silang, and about our emotional and heart-warming encounter with the villagers. Click here to read our first blog and our second blog.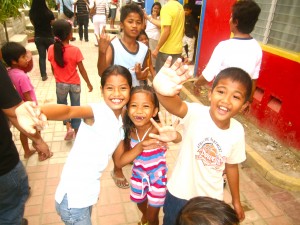 About 24 hours had passed since we touched down at the Ninoy Aquino International Airport in Manila in the Philippines. We had experienced a whirlwind of emotions in such a short amount of time – we were so warmly welcomed by all those that we met, we were overwhelmed by the gratitude and happiness of the Bagong Silang villagers, and we were forever touched by the children's affection, innocence and zest for life.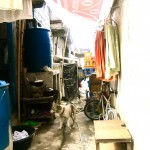 Our flight home from the Philippines was a surreal one, a time to reflect on our experience – we had both been so shocked at how these people live and it made us realise how much we take for granted here at home. Most of all it made us determined to keep working and campaigning for those people and others in the same position. We are continuing to try and raise funds and awareness of the work being done in Gawad Kalinga. It transforms people's lives and gives real hope to so many. We have managed to get publicity about our trip in various newspapers and have placed a short video on You Tube.
As part of our campaign to continue raising awareness of this work we have invited Tony Meloto to come to Bristol University in spring of 2012. We will be arranging a publicity campaign around his trip and will be inviting local media to his talk as well as inviting students and local people. We believe his passion and the extraordinary work that is being done out there will have a profound effect on those who attend and we are hoping that one result will be that we can then create a support group for the project in Bristol.
We are only about £600 away from reaching our £2,000 goal! With £2,000, we will have raised enough to build a family a home of their own. Please help us reach this goal.. it really will change lives. If you wish to donate, please go to our donation page.   
You can also come along with us on our exciting journey through this video:
[youtube]e3SGibhZJM8[/youtube]
Laura Cavaciuti