Jet Engine Maintenance: This Is How We Do It
In this blog, we will show you what a jet engine is subjected to during a complete overhaul. Depending on the type, an engine has to be taken apart, cleaned and serviced every 3,000 or more flight cycles. This means an engine receives a major overhaul every five years, in addition to more frequent, less radical visits to the workshop.
Step 1: Defining the work scope
The first step is the arrival of a "dirty engine" at our Schiphol Airport facility. This eco-friendly building is named after Sir Frank Whittle, the British pilot who designed and patented the first turbo jet engine in 1930. Then it's time to roll up our sleeves.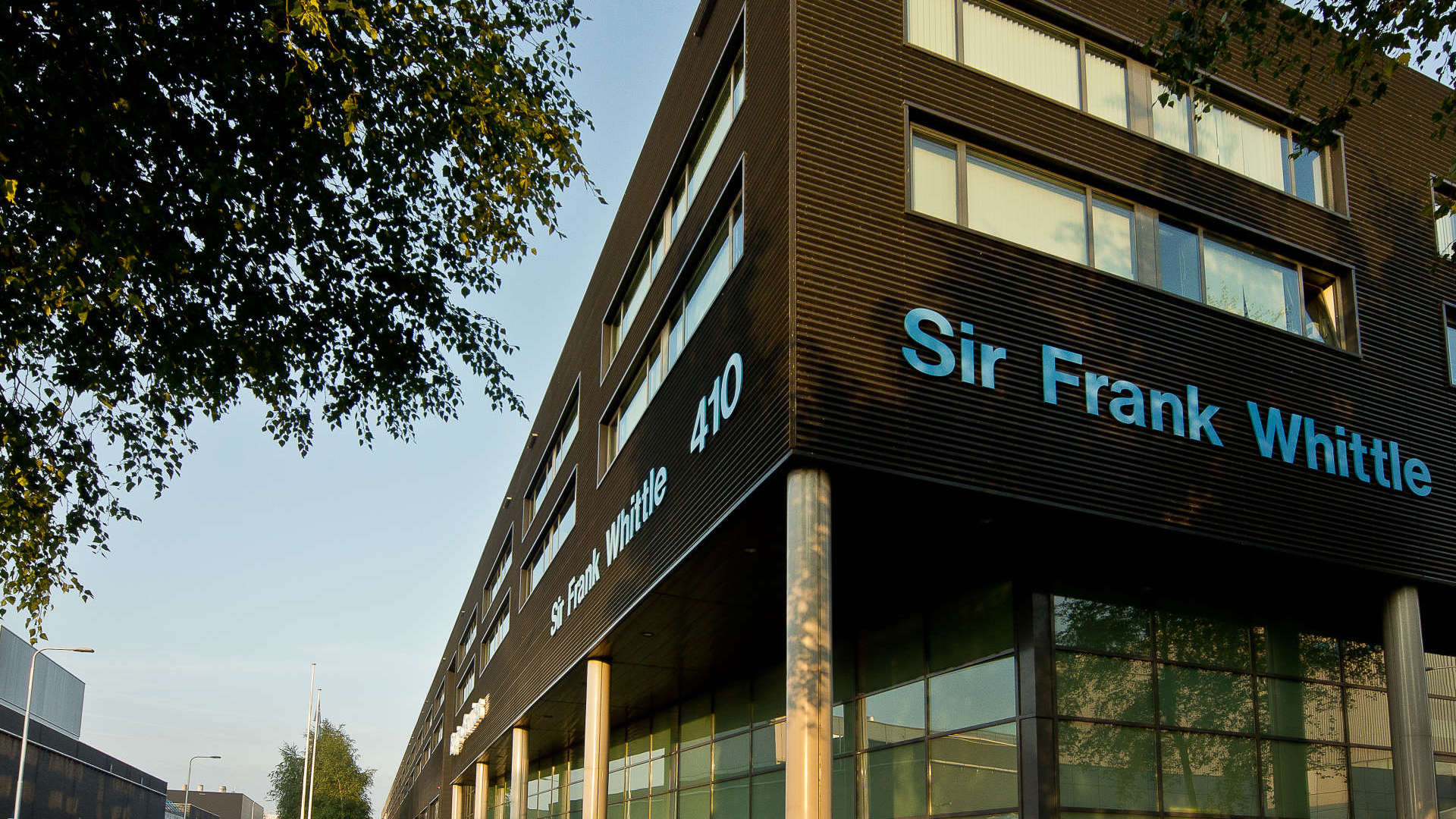 Each engine is identified by a six-digit serial number and has its own maintenance plan and complete history data. There are all kinds of reasons why an engine might be replaced: deteriorating performance, time on-wing or, most commonly, because it's reached its cycle limit.
You can read more about flight cycles in our previous blog.
When this cycle limit is reached (e.g. 3,000 cycles), the engine will be removed and serviced. The work package level is then discussed in detail with engineering specialists, the production team and, of course, our customer. Other airlines, besides KLM, make use of our engine maintenance expertise.
The result is an overview of all the work that needs to be done. This is known as the "workscope".
Step 2: Cleaning & inspection
A mega scrub & go, just like in a wellness centre, involves several baths with different liquids to ensure all the dirt and oil is removed before the visual inspections begin. One of these is a borescope inspection in which a camera is used to carry out an internal examination of the engine. This is the same technique used in hospitals to examine the inside of the human body.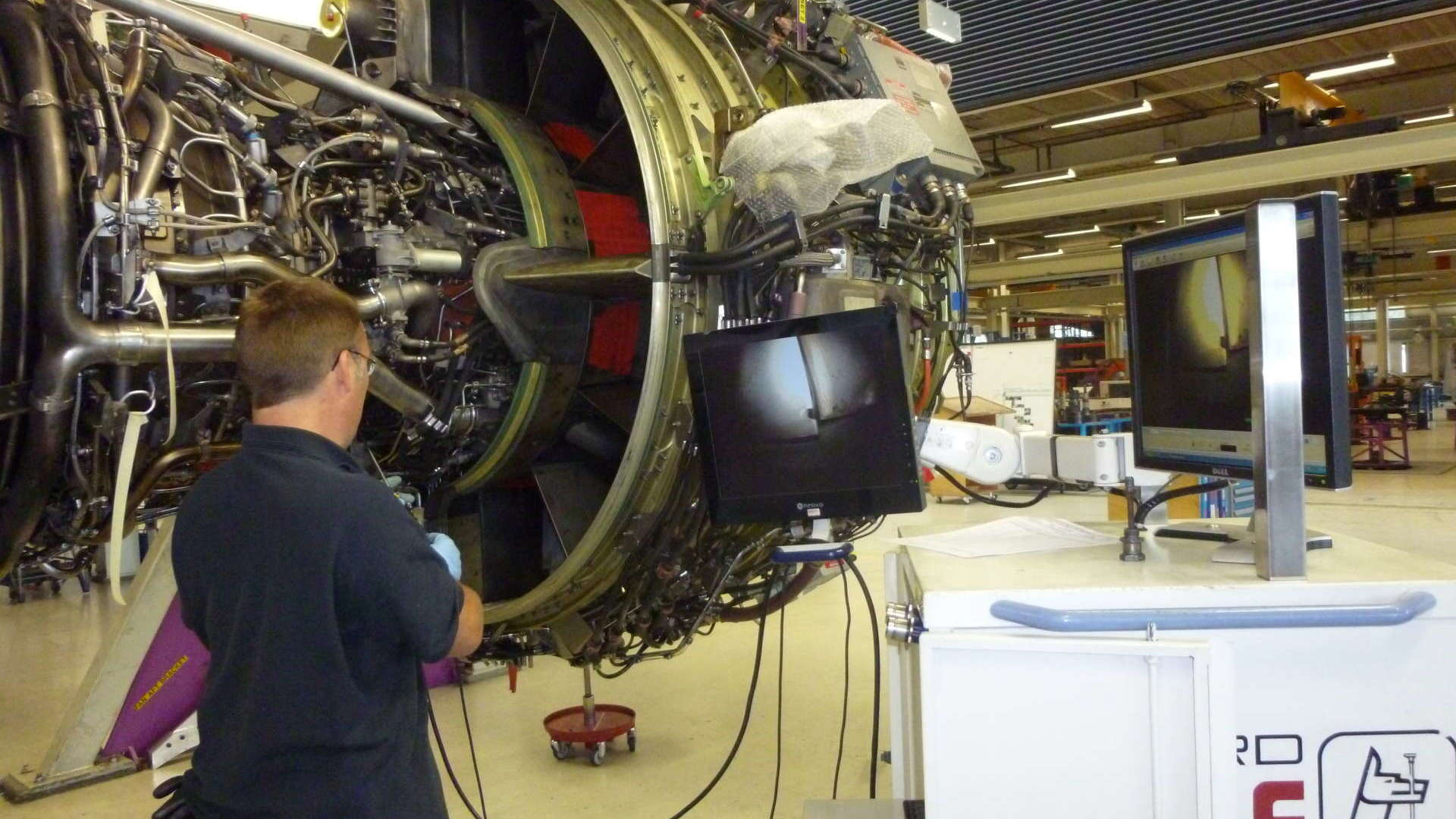 A very small camera attached to a flexible pipe is inserted into the engine through small holes distributed all around the engine. This enables the borescope operator to see right into the heart of the engine and view any irregularities, such as dents or cracks, on a large display. Nothing escapes attention using this technology.
Step 3: "Disassembly"
Components fall into two distinct categories: static parts and rotating parts. Rotating parts are located in the sections where large forces are generated, for example, in the compressor and turbine section. They are, obviously, subjected to more wear and tear than static parts. Just think of your car's gearbox: constant rotational movement means it wears out faster than other parts.
At a major overhaul, the engine is almost completely dismantled (about 40,000 parts). These parts are inspected and some of them are sent to the engine manufacturer or to other KLM and Air France departments, who are specialised in different parts. There, the mechanics examine and repair the parts, according to the repair manuals, to make them fully functional again.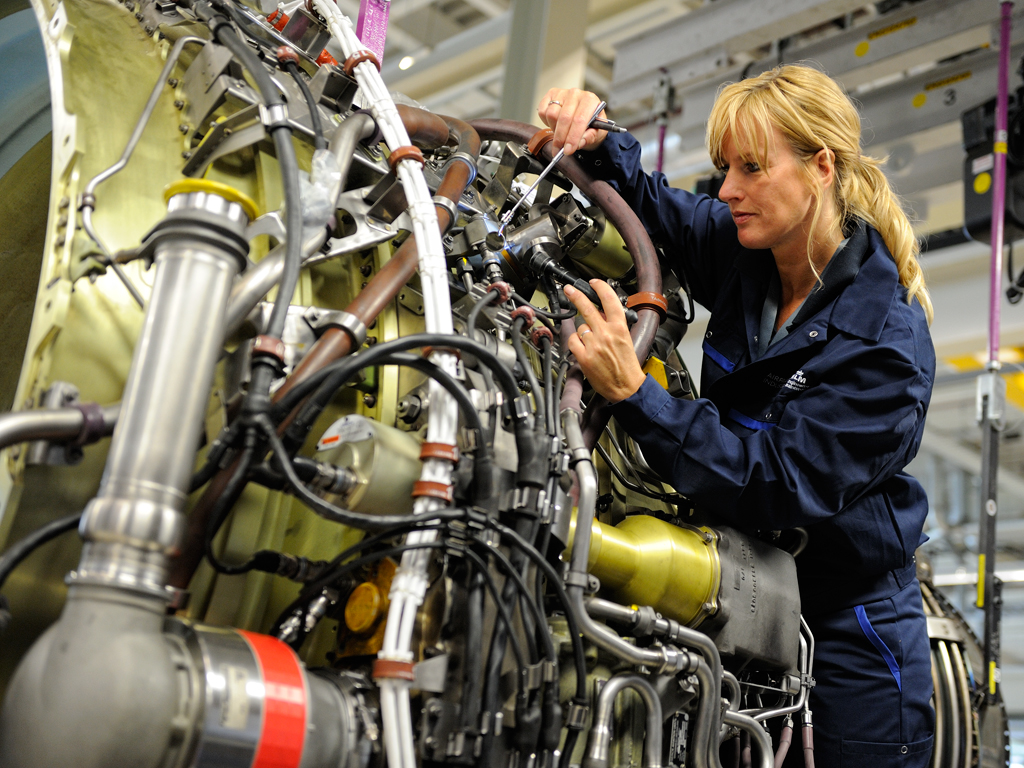 And who says engineering is a man's world? Not in our shop. We have female mechanics on our team.
Step 4: Repair & replace
Engine parts are very costly. Life-limited parts at the end of their life cycle have to be replaced with new ones. Some parts can be repaired at our top-notch repair shop, using robots and innovative techniques such as laser cladding or e-beam welding.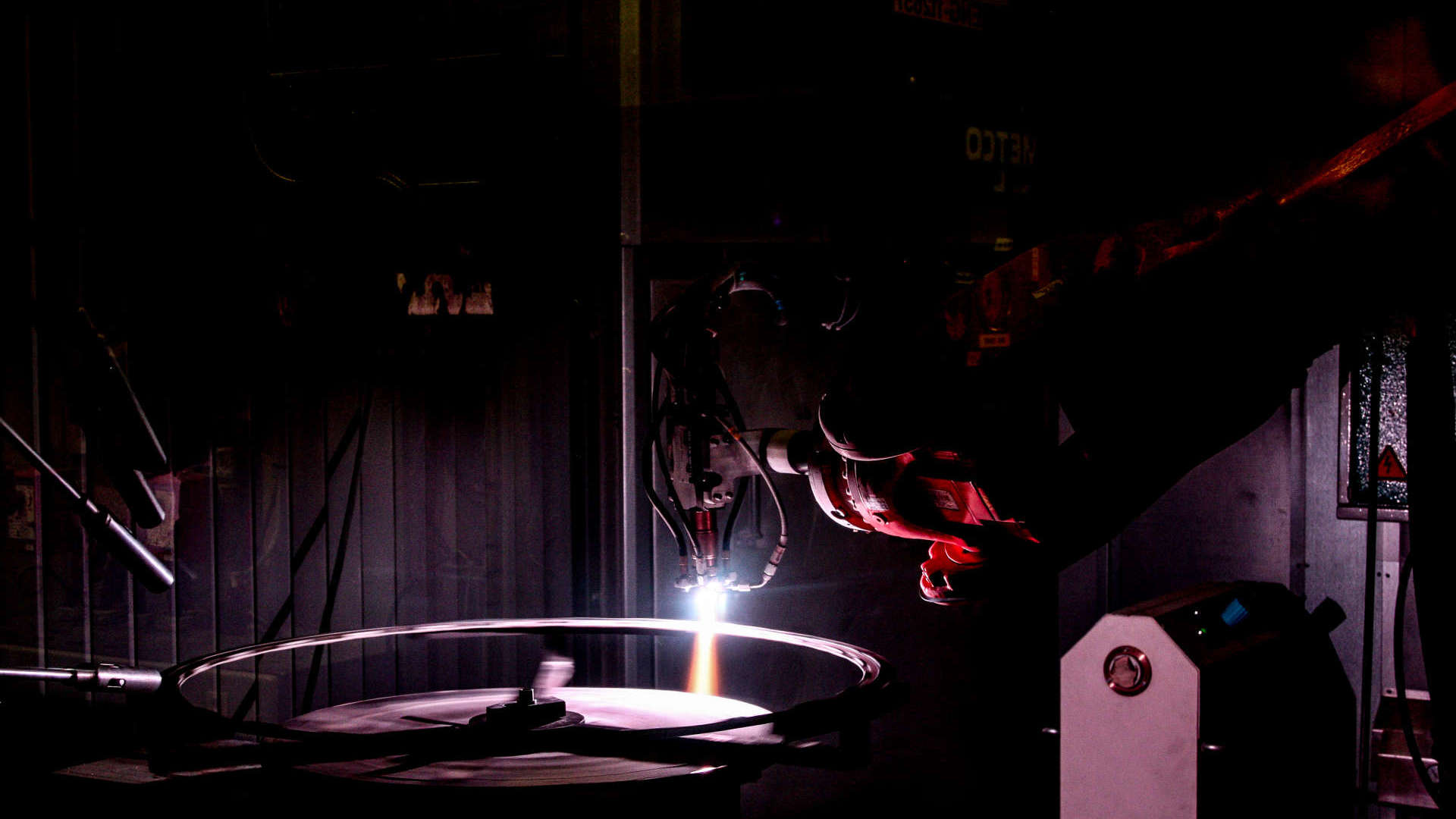 Are you wondering what the most expensive part of an engine is? Well, in an engine type CF6-80E that would be the Forward Outer Seal. This component costs USD 1.4 million, and no, this is not a typo. This is equivalent to about five Ferraris (type 458 for the experts) or an ultra-luxury villa with staff and pool. It really is an amazing amount of money for a single engine part!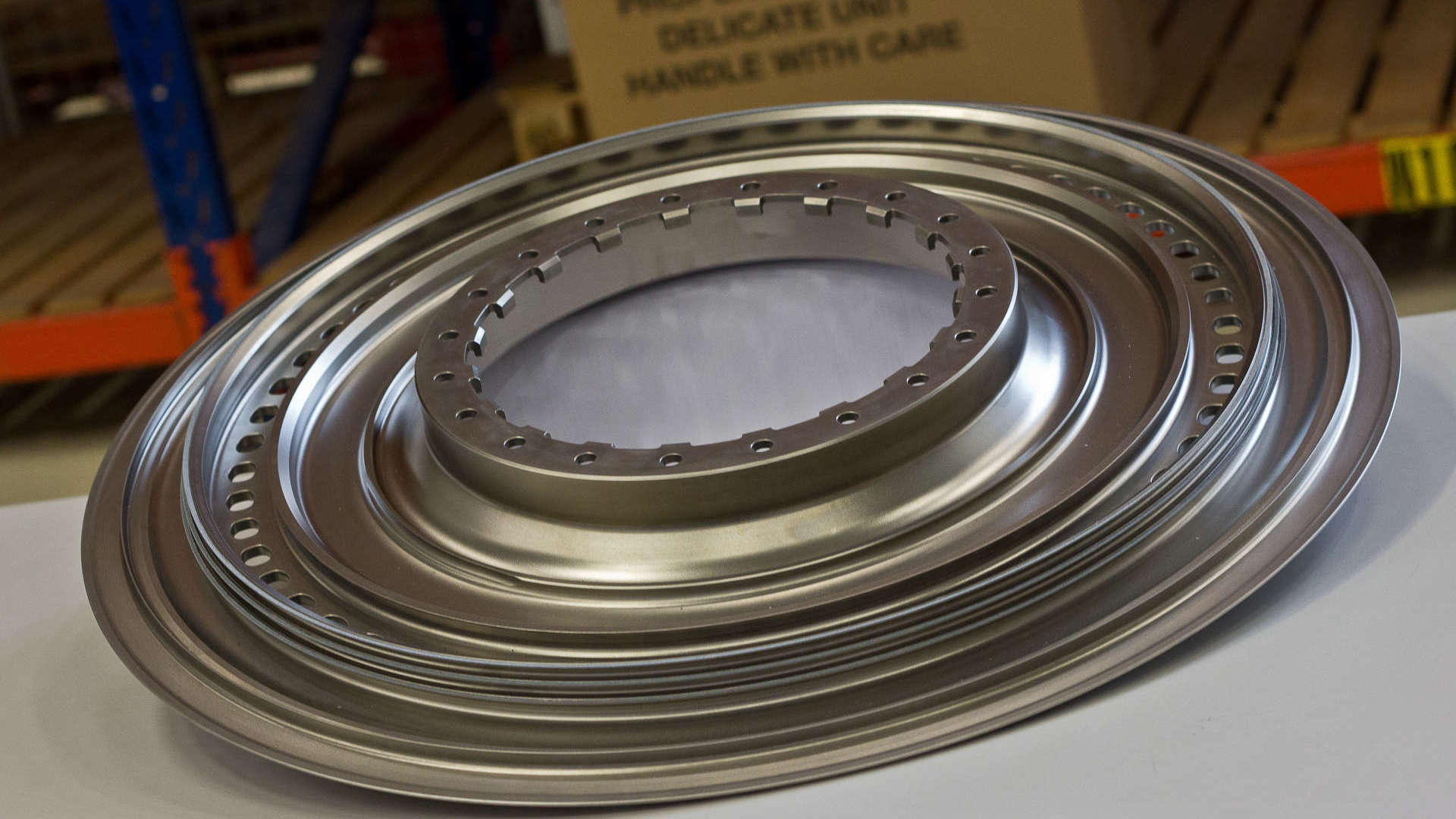 Step 5: Assembling & testing
This is the phase in which we rebuild the engine. All the parts are collected and carefully assembled. Then the engine goes into the test cell. This is an insulated bunker where the engine is subjected to thorough testing under the toughest of conditions and all kinds of circumstances.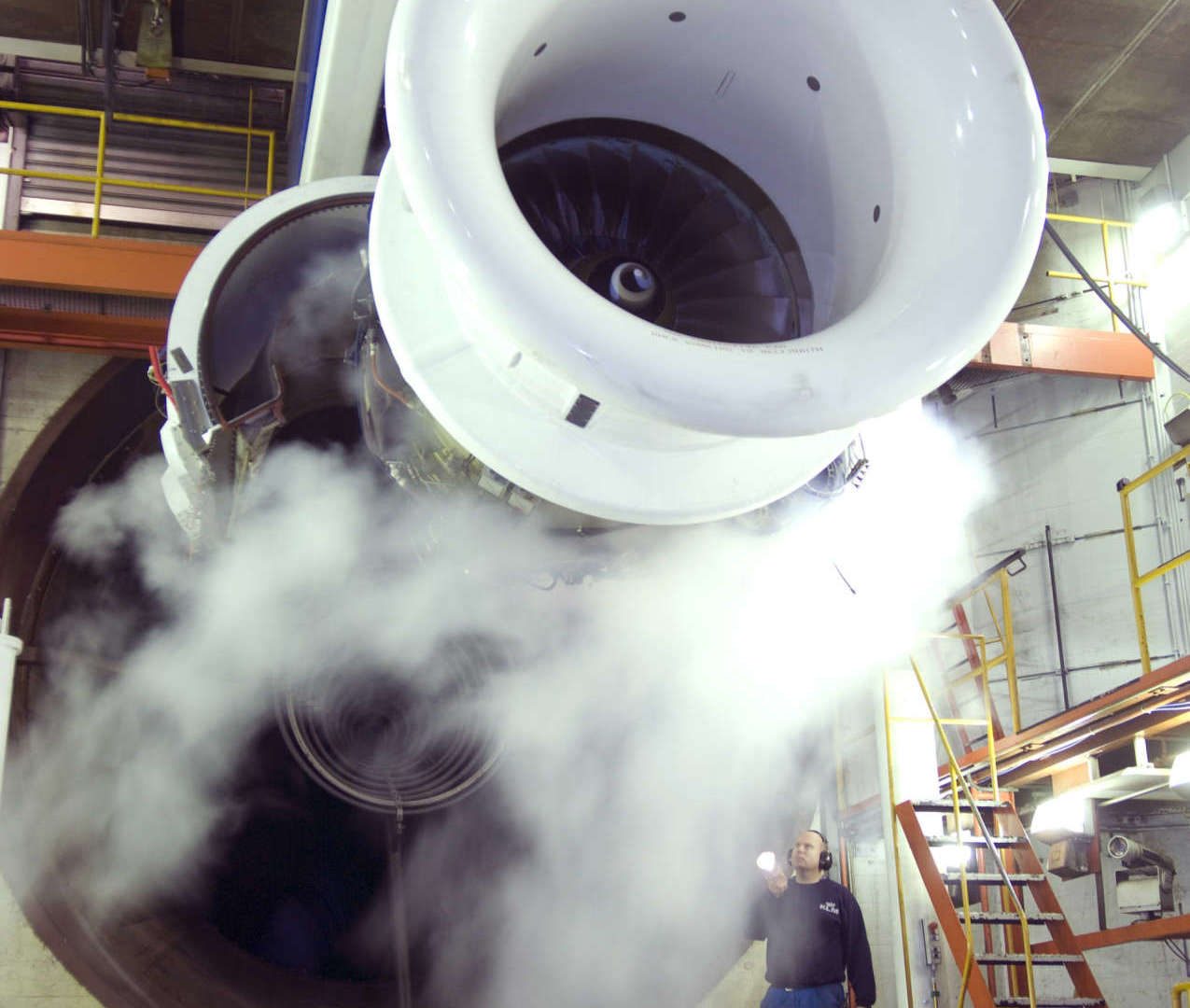 If the engine passes the tests, a certified inspector carries out a final inspection and issues a Certificate of Airworthiness.
Now the jet engine has been completely overhauled, the counter is back to zero and it's ready to fly again for years.