Jet Engines Are Hot (In At Least 4 Ways)!
We work at KLM Engine Maintenance, so we know jet engines are hot! But what do you think? Read on and find out for yourself!
1. Trends: hot or not?
What's in and what's out in the jet engine population? It will come as no surprise that it's all about the environment. Heavy, high-consumption, noisy jet engines are definitely out!
Although our power packs weigh nowhere near zero, there's a real trend in weight reduction. Less weight means lower fuel consumption and, therefore, lower emissions. And, let's be honest, this cuts costs too. More and more lightweight materials are being approved for use in aviation. Composite materials are all the trend. The fuselage of the Boeing 787 Dreamliner, joining the KLM fleet in October this year, is made out of composite.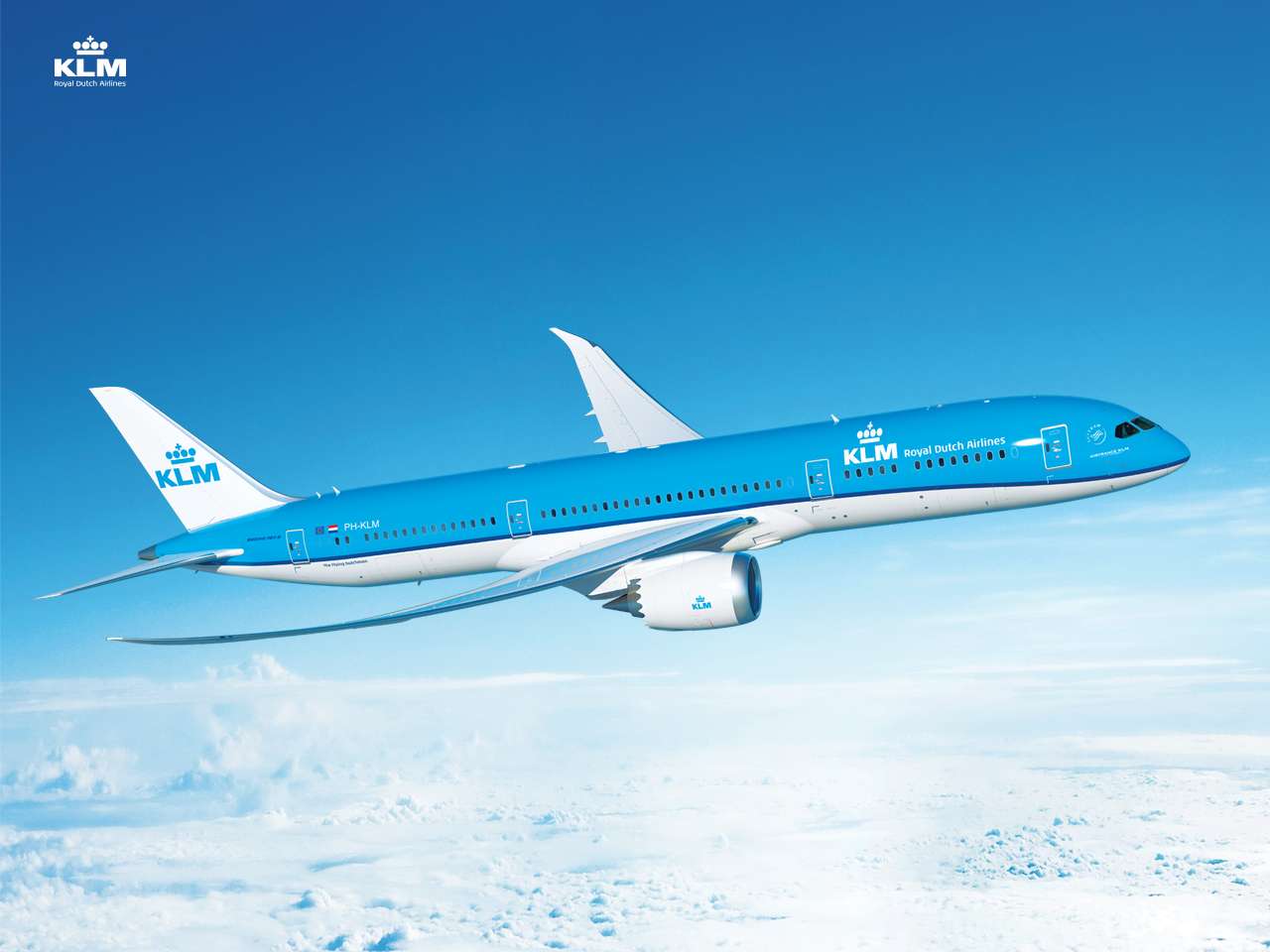 If you are a frequent traveller, or perhaps a plane spotter, there's another trend you can see making its way to airports around the world. The latest engine types, like the GEnx, come with chevrons at the back of the exhaust. This is another fuel- and noise-reduction topic in jet-engine design. KLM will embrace this trend when the new Boeing 787 Dreamliners join our fleet.
2. Hot parts and pieces
Jet engines are assembled from a wide variety of parts, all with their own unique specs and functions. From tiny screws to large frames, together they add up to a complete jet engine. Any idea how many items are involved? On average, a single engine on a Boeing 747 comprises no less than 40,000 parts.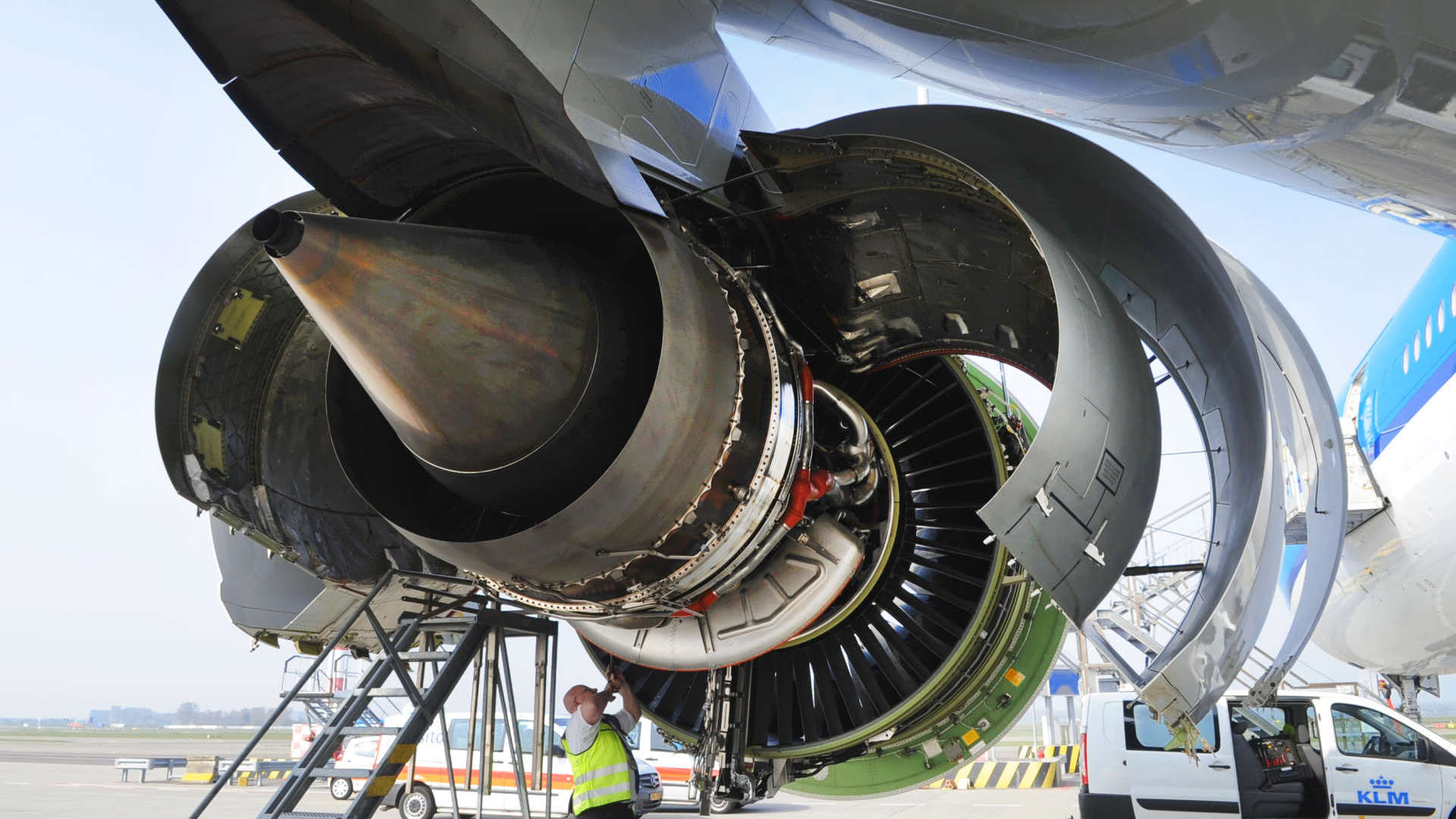 3. A hot work of art
We think the 22 fan blades at the front are by far the hottest part of the GE90 engine. Not because they actually get hot (they don't), nor because of what they do, but because of their design.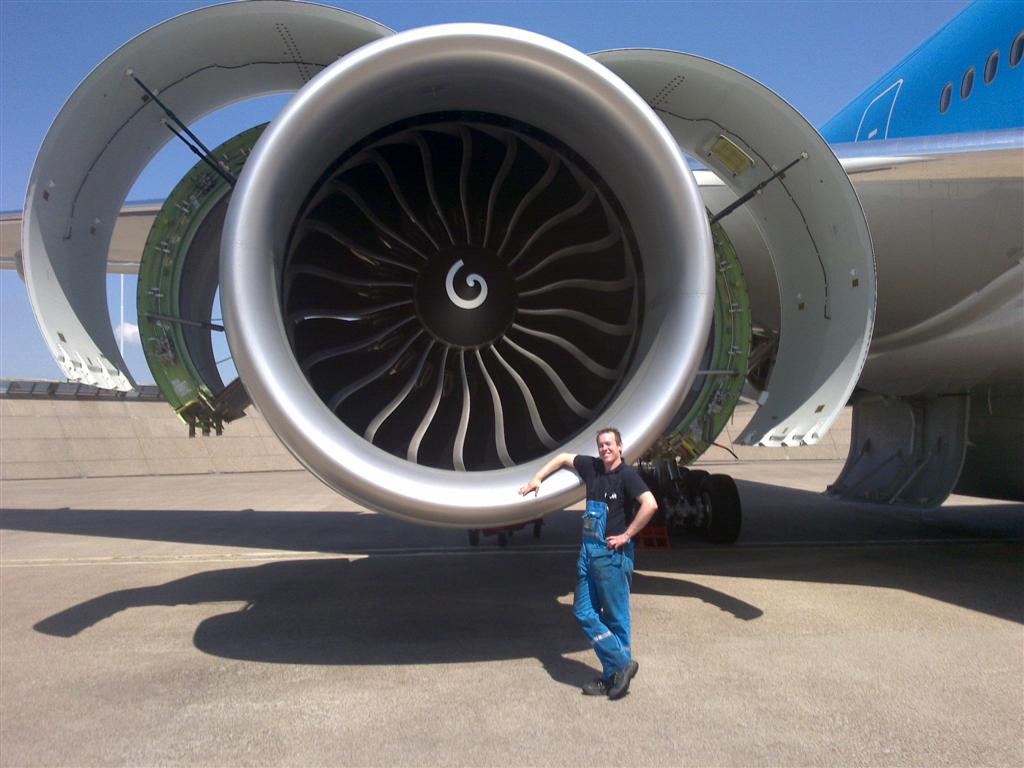 The light, composite, trendsetting blades are curved. This creates better airflow through the engines, but also makes them extremely attractive. In fact, a single blade looks absolutely stunning when displayed by itself on a pedestal. The New York Museum of Modern Art obviously thought so too, when they acquired one for their Architecture & Design collection in 2004. MoMA? Really? Yes really!
Unfortunately, at USD 125,000 each, such items are not available to individuals like us. But we are extremely proud to have one displayed in our KLM Engine Shop, which we can enjoy everyday.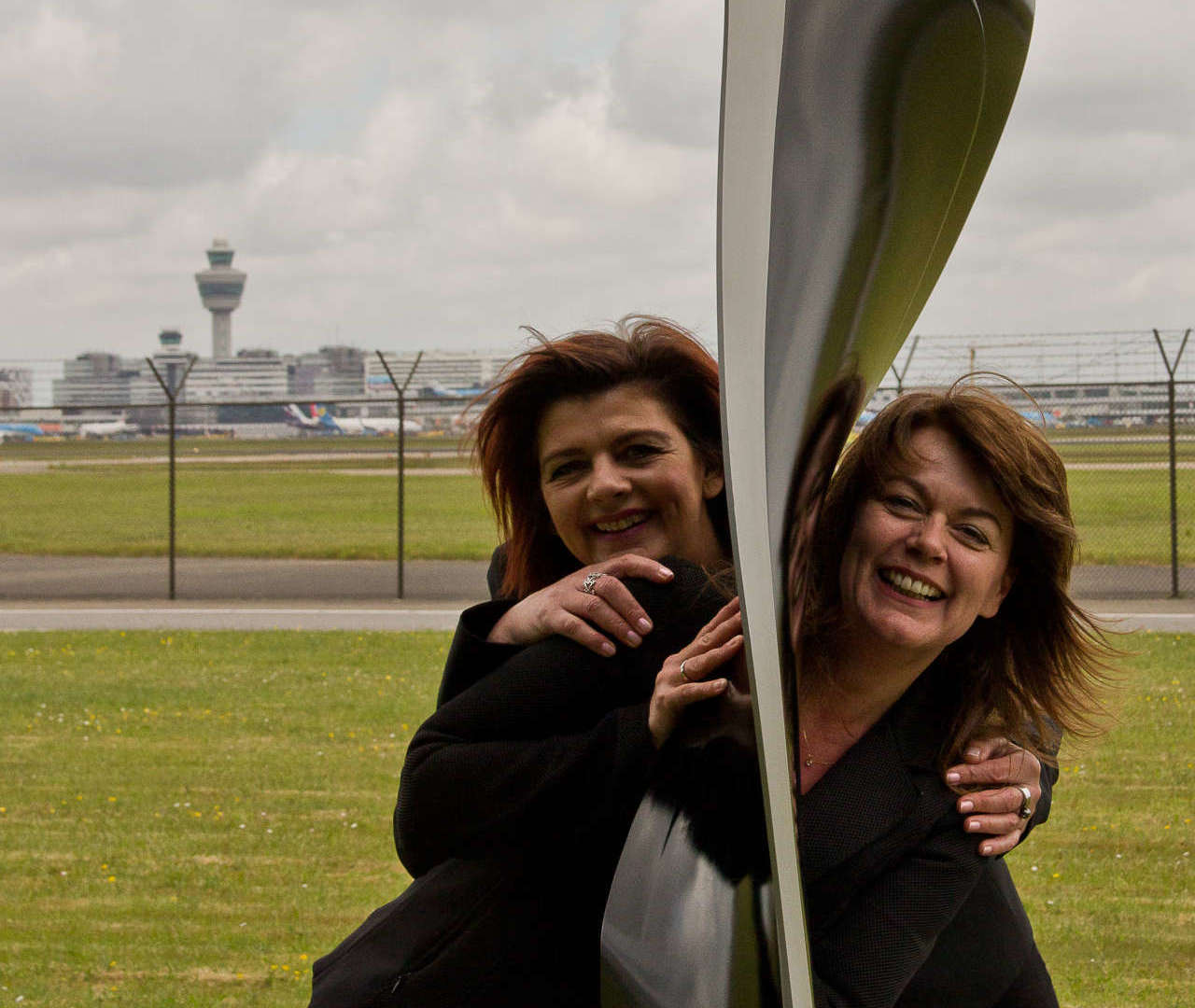 4. But just how hot does a jet engine get?
At this point we have to go into a little detail about how a jet engine actually works. Four important processes are necessary to allow a jet engine to work its magic. Simplifying greatly, we can describe these as Suction, Squeezing, Bang and Blow. The engine needs air suction first, then the air is squeezed or compressed, after that the mix of air and fuel ignites, resulting in airflow.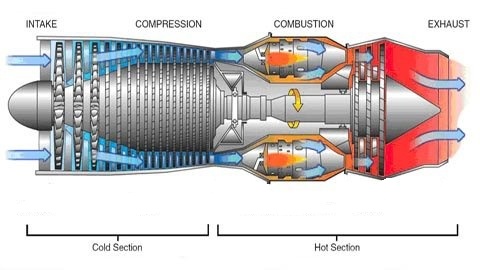 The first two steps, Suction and Squeezing, take place at the front of the engine in what we call the Cold Section. So the first part of the engine is not hot, actually it's pretty cool.
Bang and Blow are processes in the Hot Section of the Engine. The Bang takes place in the combustion chamber where the compressed air mixed with fuel is ignited, resulting in the Blow.
Say what? Oh, we forgot to mention the actual temperature? In a healthy jet engine in operation, the temperature in the combustion chamber can reach about 1,400 degrees Celsius or 2,552 degrees Fahrenheit.
We think that's pretty hot!