Join me at this year's ADE
The rave is on! This is the week dance-loving Dutch people like me look forward to all year: the Amsterdam Dance Event (ADE). And it's not just we locals who leap at the chance of raving at one the many parties (and preferably more). Since the first ADE in 1996, dance tourists from across the world have been flying in to Amsterdam to party with the world's very best DJs. In the run-up to ADE, Schiphol Airport is constantly buzzing with a flood of international DJs and party animals rolling in. And I fully understand that excitement. ADE is all about dancing, romancing and experiencing the latest eclectic beats. A meeting of kindred spirits, where sleep is a distant memory. ADE is one long, five-day party.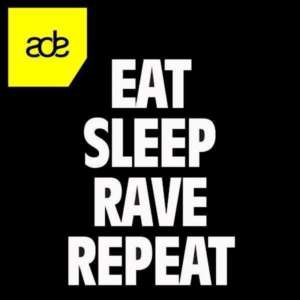 If you have no idea what ADE is, here's a short introduction. But be warned: you may become hugely enthusiastic
Amsterdam Dance Event is "only" the biggest club festival in the world. Every year in October, the city hosts music conferences and parties, 24/7, five days long. A total of around 450 events, featuring more than 2,200 artists at 140 different venues. During ADE, Amsterdam welcomes an average of 365,000 national and international visitors, who all have just one goal: to celebrate their love of electronic dance music in Amsterdam. Months in advance, hotels, AirBnBs and hostels are fully booked. And seats on incoming flights are hard to find.
So now that you know what I'm on about, maybe you want to know how I prepare for this five-day party. Join me as I walk you through my pre-ADE buzz./em>
Once the summer is over, I need to start making choices, because the ADE events and line-ups have already been announced. And it's the same story every year: too many options, too little time. It's very hard to choose, but one thing is certain: I'll be opting for Techno, Techno and…uhm…more Techno. Murky beats in dark places: don't ask me why, but I love it!
My friends and I compiled a to-go list well ahead of time. We started out enthusiastically, because we've got places to go and, more importantly, people to see. So our kick-off is on Thursday night. And then there are one or maybe even two parties on Friday night. There's a daytime festival on Saturday, and another party in the evening. And then we're finishing off with a festival on Sunday.
I have to admit: it's wishful thinking. In the past, I used to be able to handle all this lying down (sometimes literally), but that's not the case anymore. Five days is just too much. So I need to make choices. Unfortunately. But my body can only handle so much. That said, here's my personal ADE programme for the coming days: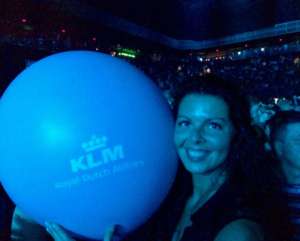 Friday 21 October
Where: Melkweg
Line-up: Dave Clarke / Luke Slater / O [Phase] / Estroe / Mr. Jones / Miss Kittin / Marcel Fengler/Tommy Four Seven and many more
Time: 21.00 – 09.00
There are three things certain in life: death, taxes and the fact that living techno legend Dave Clarke is the first one to unveil his night at ADE. For me, he is the Baron of Techno. My all-time favorite DJ. After eleven editions of Dave Clarke Presents at The Melkweg in Amsterdam, he is back with "The Dirty Dozen": 12 years of Dave Clarke Presents, 12 DJ's cranking up the pace and 12 hours of bass madness. I can't tell you how exited I am for this one.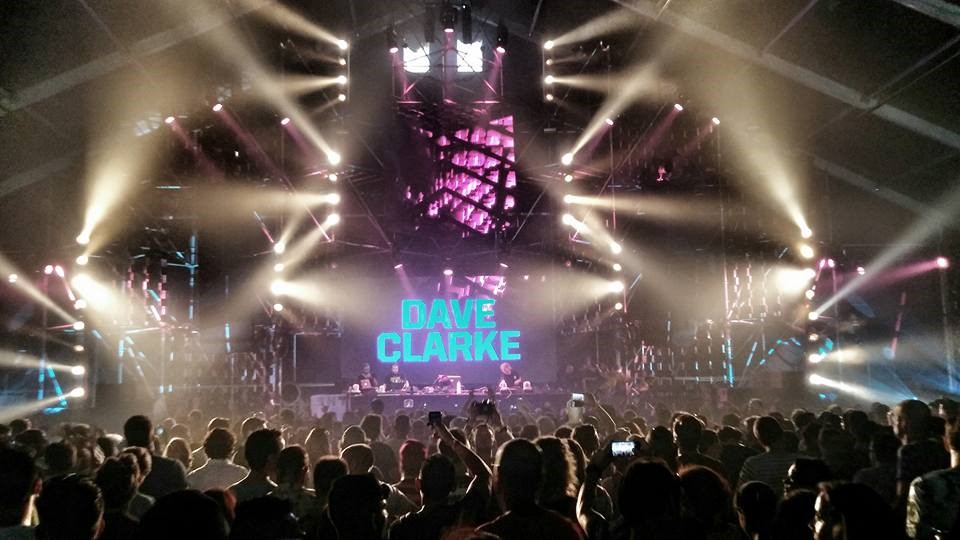 Friday 21 October
Where: Ziggo Dome
Line-up: Tiesto / Mike Williams
Time: 22.00 – 05.00
Tiësto will host a special, one-night-only event at the Ziggo Dome. The dance music icon will treat fans to an incredibly rare 6-hour set, during which you can expect a range of surprise guests and collaborators to join him on stage to celebrate the milestone event. Our Dutch DJ rarely plays in The Netherlands, so this is going to be a good one.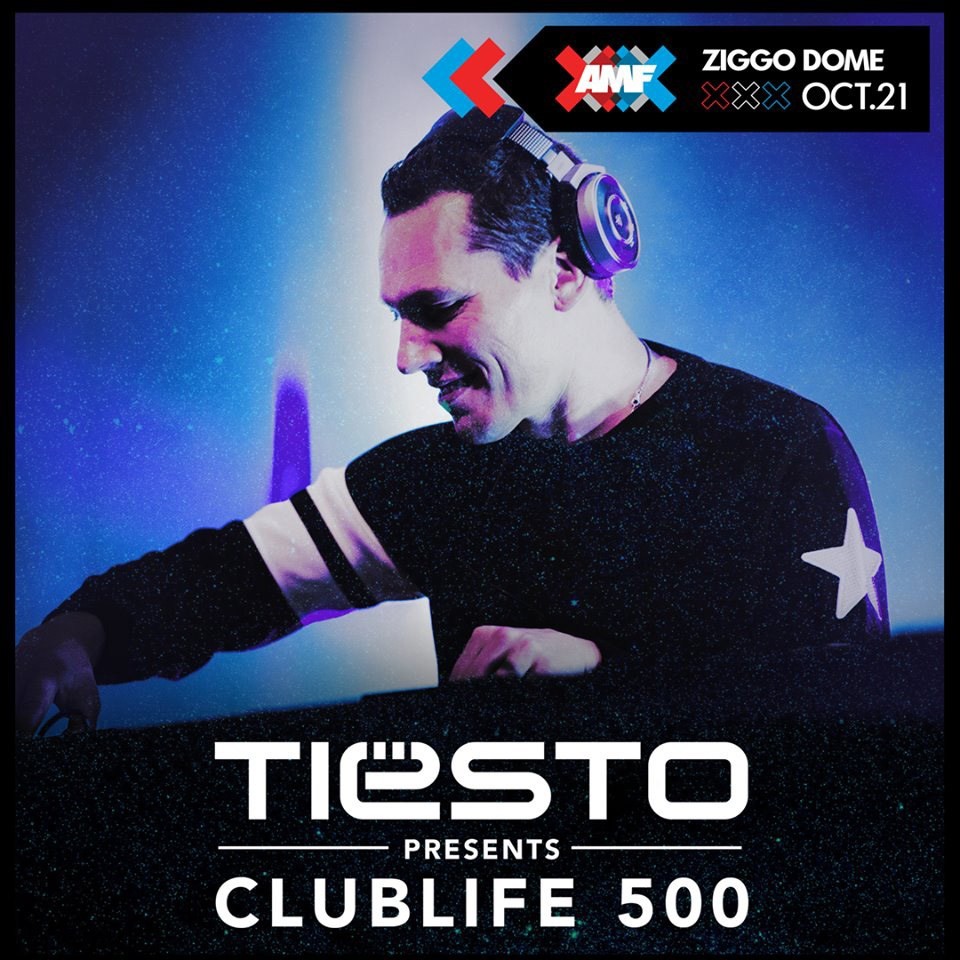 Saturday 22 October
Where: NDSM
Line-up: 40 different DJ's
Time: 11.00 – 23.00
Outside, 5 area's in 5 heated tents and quite the experience.Caught between water and land, between the brick warehouses and slipways. The old iron and concrete of the Dockyard radiates a sturdy yet derelict character; raw and full of energy. Dockyard Festival springs from the seeds spread from the surrounding ageing materials that express the Dutch industrial heritage. The sawing, drilling and hammering of the past are replaced with the beats of the DJs that punch through the air this year's ADE. The sound of ships sledded from the slopes under loud cheering now become music and cheering voices of the audience as they dance and become a part of Dockyard's futuristic dystopia. My friends and I are already talking for days about this party.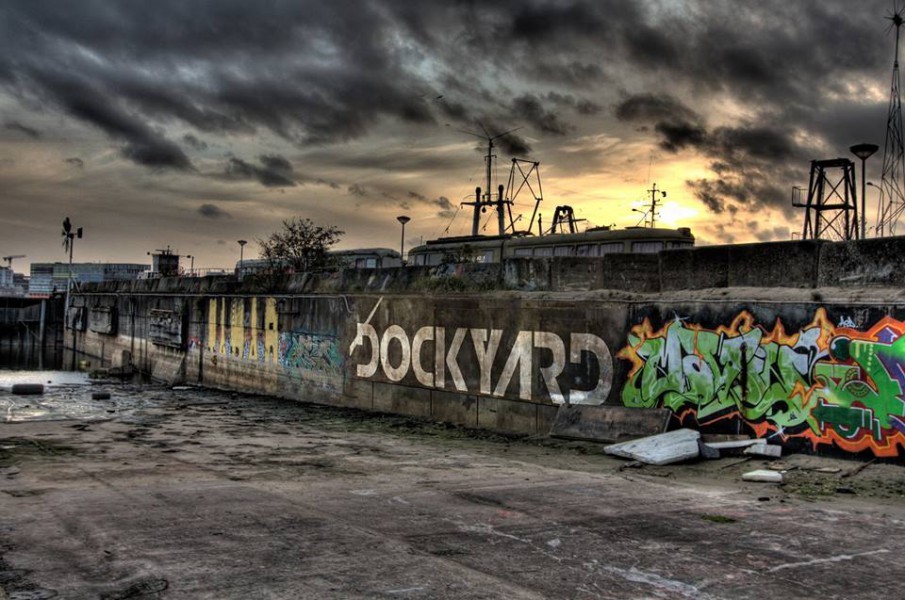 Sunday 23 October
Where: Shelter (Adam Tower)
Line-up: Joris Voorn and local surprise act
Time: 23.00 – 8.00
Sunday, the last day of ADE. So you have to close with a bang! And what better way to do so than with Joris Voorn at The Shelter. The recently opened Adam Tower will open the doors – or better yet, the hatches – of their underground club during this year's ADE. Parties are planned on every day of the festival, and Dutch dance icon and techno pioneer Joris Voorn will most likely deliver the perfect closing on Sunday.
Monday 24 October
Where: Club B.E.D
Line-up: DJ Pillow, MC Blanket and special guest Netflix
Time: 00.00 – 00.00
Maybe my parties aren't your (dancing) cup of tea. No problem! There are plenty of other options. Around 450, remember? So, why not take a look at ADE and compile your own programme. If you're lucky, there may still be tickets available.
Looking forward to seeing you at ADE! Rave on!