KLM's 100th miniature house – the full story
Collectors had been looking forward to this moment for months, speculating which house KLM would choose as its eagerly-awaited 100th Delftware miniature. The first office building maybe? The house where Albert Plesman was born? Perhaps the original Schiphol control tower, which is so closely connected with KLM? Or would it be something more regal, celebrating the predicate Royal bestowed on KLM even before its establishment in 1919?
Sshttt…
In 1994, KLM began the tradition of revealing its latest Delftware miniature on 7 October, the day of its anniversary. 2019 is an extra special year, of course, because it is KLM's centenary. The unveiling took place in a hangar at Schiphol-Oost and was witnessed by international media, frequent flyers and several former KLM presidents. The first copy of Delftware miniature No. 100 was presented to Dutch Finance Minister Wopke Hoekstra by KLM President & CEO Pieter Elbers.
The crowd sang Happy Birthday at the tops of their voices and several guests gave speeches. The spotlights then turned to a large, white, house-shaped model concealing the long-awaited miniature. Only a few people knew which house was hidden inside.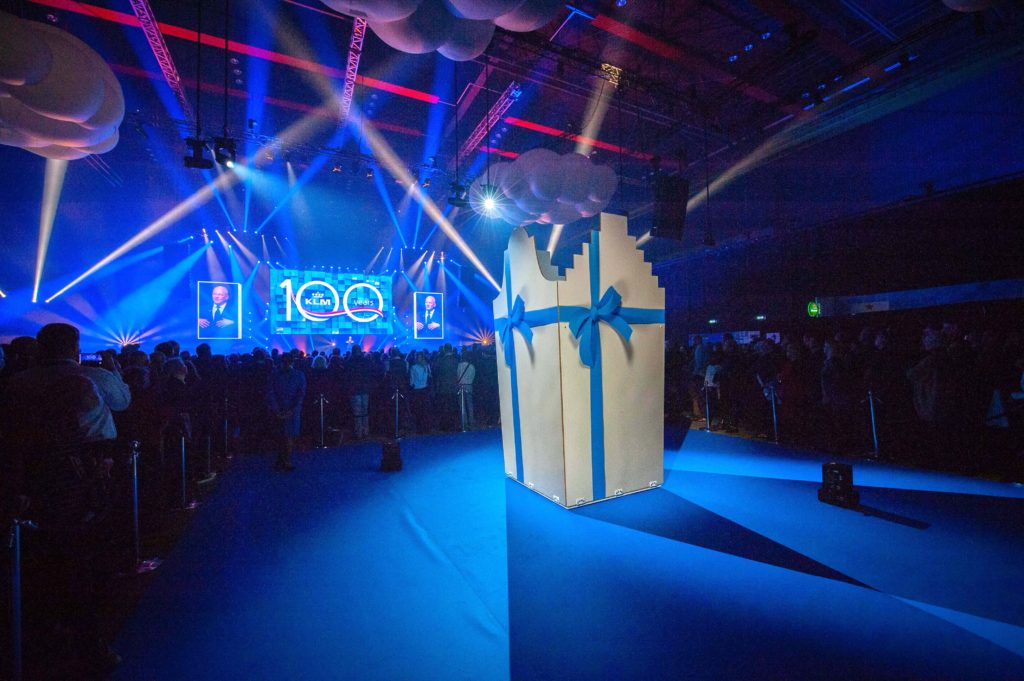 Dutch, historical and cultural
KLM has a true real-estate agent in miniature houses – someone with the honourable task of finding a suitable house to serve as the model for next year's new KLM house. This is not always easy. The premises must have an 'old Dutch' character and be of both historical and architectural interest. If possible, it should have a link to a special cultural or historical event.
In 3,2,1
"We had already decided which house it would be at the start of 2019", explains Frank Houben, Delegate to the KLM Board. "That's actually what happens every year, because the miniatures have to be ready for presentation on our anniversary on 7 October. There's a lot of preparation involved."
Another well-kept secret is that hundreds of the new miniatures were loaded onto KLM's intercontinental flights out of Amsterdam on the morning of 7 October. This was a major task. "By employing special procedures, we managed to get the miniatures onto all the flights without anyone noticing," Frank Houben explains. "Sealed, of course, until the official unveiling had taken place."
And the 100th KLM miniature is…
You could hear a pin drop just before the screens fell away and fireworks shot into the air. And there it was – standing proudly on a pedestal in its showcase – KLM miniature No. 100! Royal Palace Huis ten Bosch in The Hague!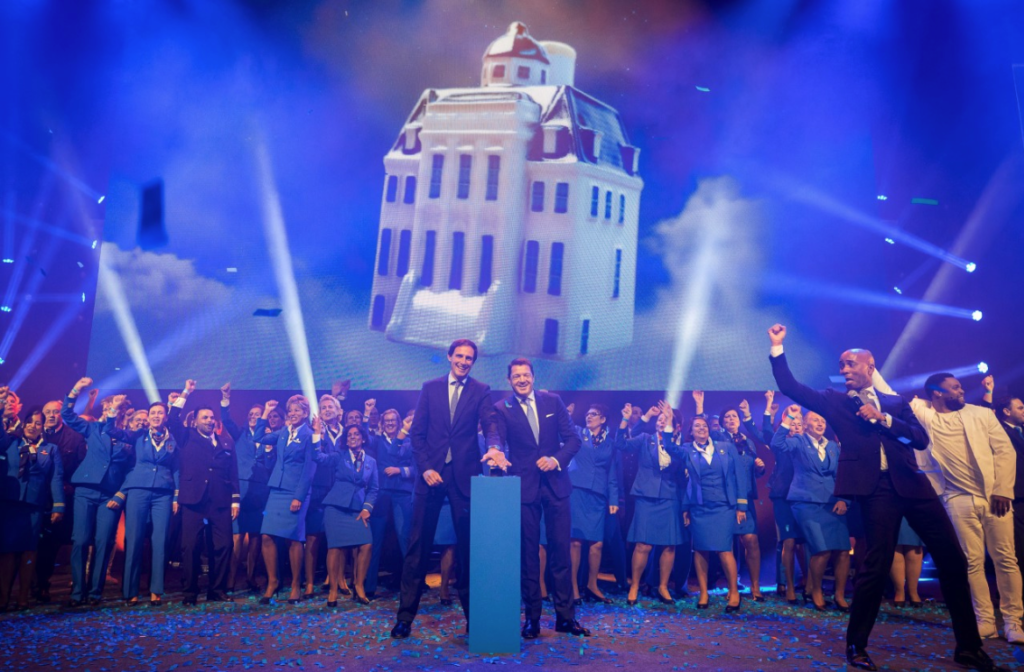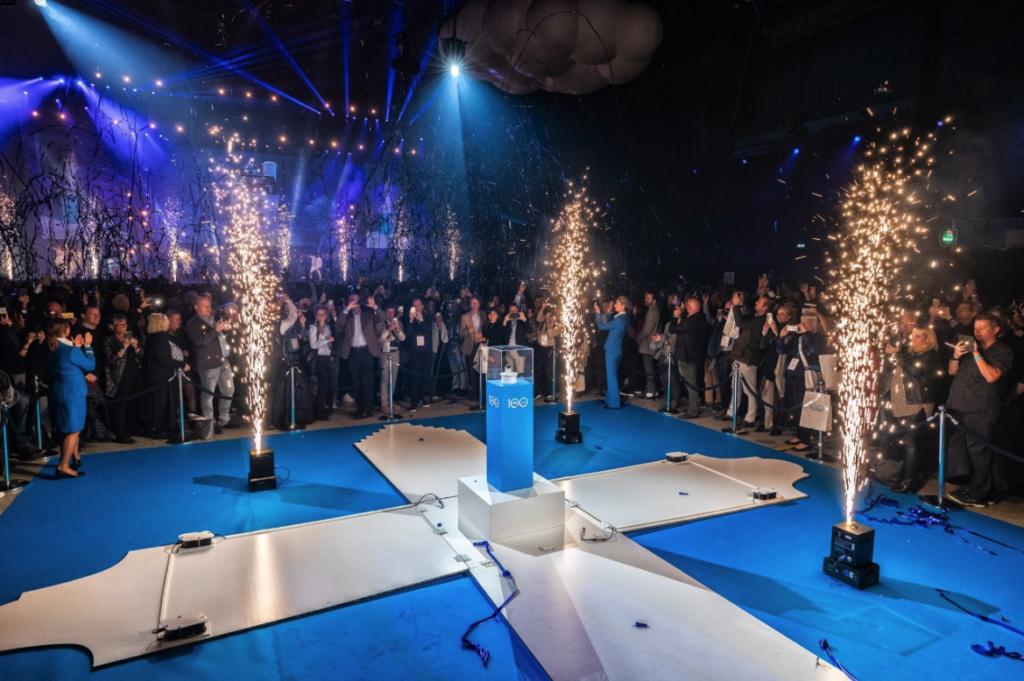 This 17th-century palace has been home to King Willem-Alexander, Queen Máxima and their three daughters since January 2019. The palace was built in the mid-17th century for Frederik Hendrik of Orange and his wife Amalia van Solms. It is not just the residence of the royal family, but also serves a ceremonial purpose. The Oranjezaal in the palace is particularly famous for the many monumental paintings displayed there.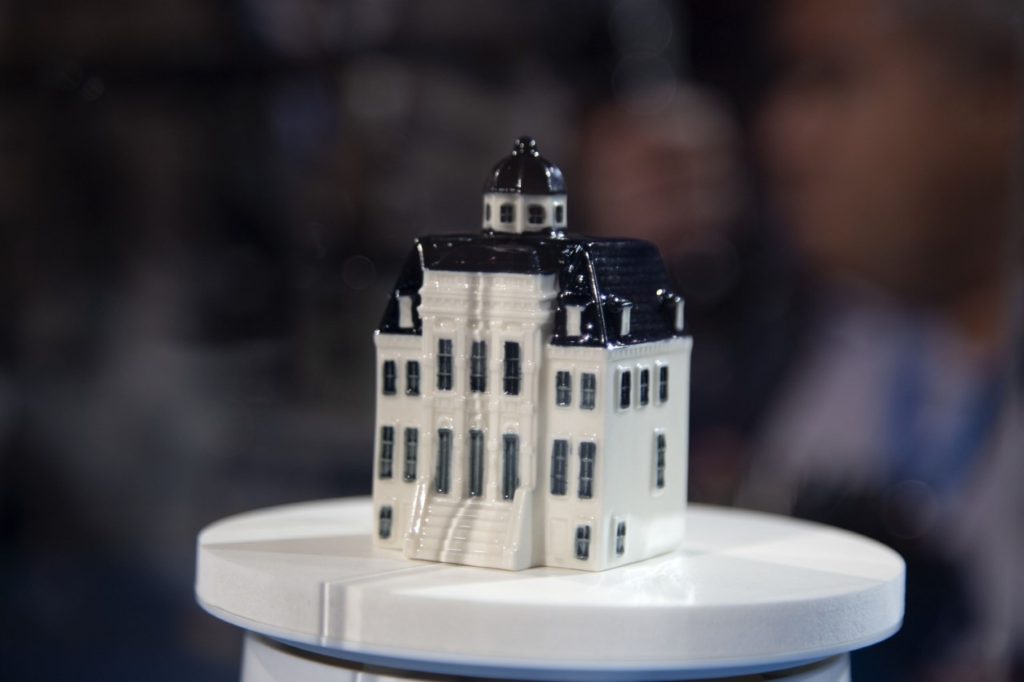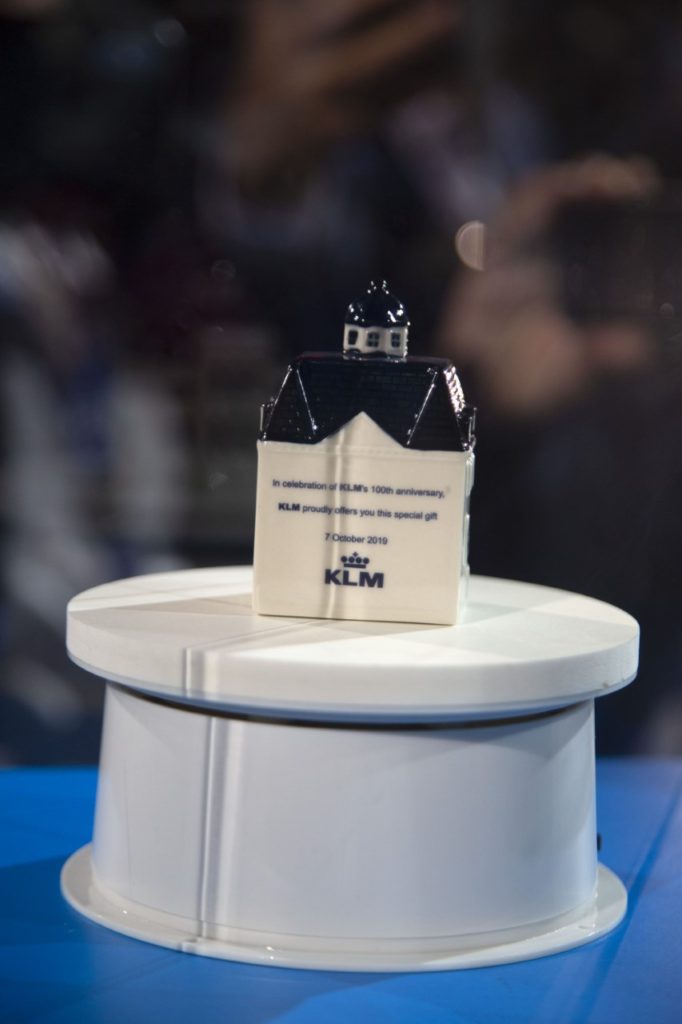 Frank Houben explains that Royal Palace Huis ten Bosch was a logical choice as it celebrates KLM's royal status. "We wanted our 100th house to be something very special and it didn't take long to decide it should be Huis ten Bosch. KLM was awarded the predicate Royal by Queen Wilhelmina 100 years ago and we have always retained strong ties with the Dutch Royal Family over the decades." Pieter Elbers is also pleased with this choice. "To me, Huis ten Bosch Palace is symbolic of the special bond KLM has with the Netherlands and the Royal Family in particular. That's why I'm proud we decided to make this KLM's 100th Delftware miniature."
Collector's item
As soon as the stage was opened to guests, the crowd streamed forward to see the latest addition to the collection. Everyone wanted to get a snapshot of the 100th replica in our unique collection of miniature houses, confirming that they remain highly popular collector's items.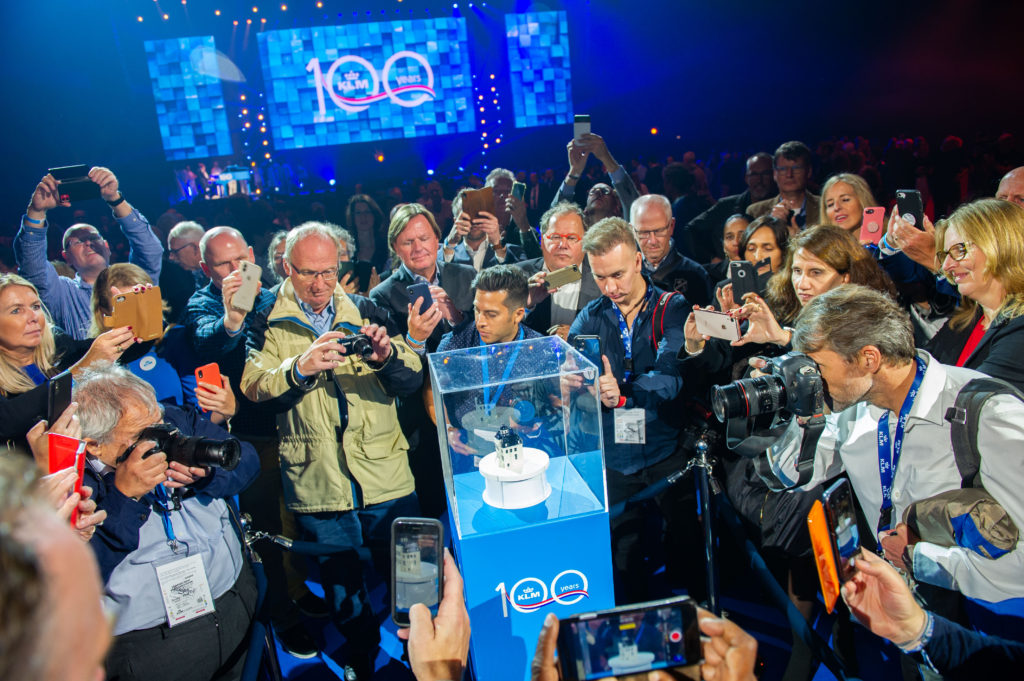 Lately, many passengers are asking me whether there will be further additions, now that KLM has reached the iconic No. 100. The answer is clear: "Preparations for house No. 101 are already underway!"
KLM houses
Want to know more fun facts about the KLM houses? Maybe you also like this blog about the gorgeous KLM houses walk through Amsterdam. Curious which KLM houses are a must to put yourself on the map as a miniatures maniac? These are the top 8 rarest, most unusual and most wanted KLM houses.