KLM Collectibles – Hoarding or Hobby?
It's not for me! Collecting KLM paraphernalia. Think of any object and the chances are that it's been produced boasting the KLM logo. From pens and key cords to ashtrays, sets of glasses and even bicycles. KLM has created hundreds – if not thousands – of promotional products and objects for everyday use. And despite my objections, some of these objects have even made it to the cupboards and drawers of my own home.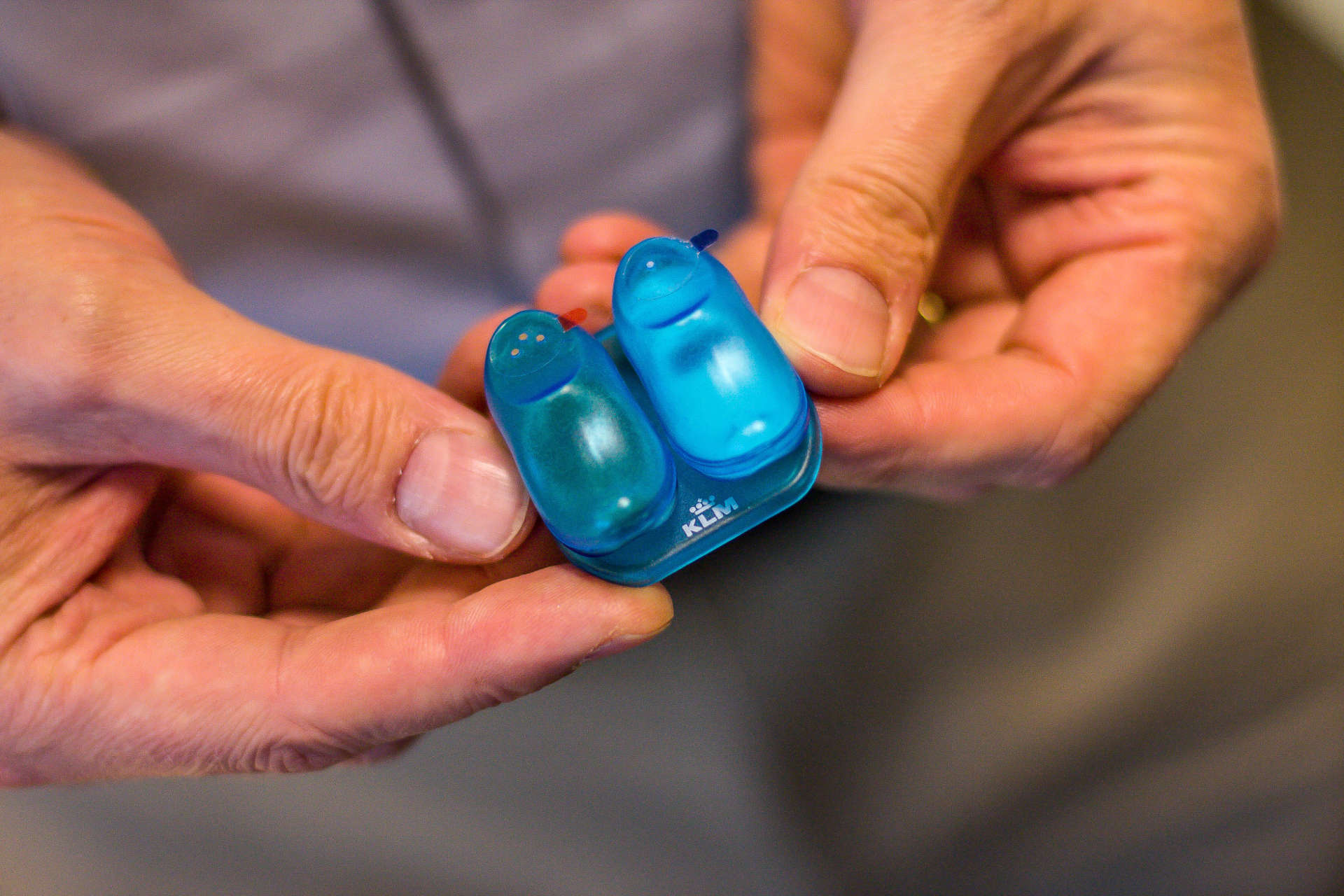 Even excluding the well-known Delftware miniature houses, sufficient numbers of other collectibles remain. And they are traded and collected with enthusiasm. Every now and then I take a look at an online market place, offering loads of goodies as well as KLM collectibles. I soon came to the conclusion that it's simply not viable for me. Collecting things randomly soon results in longing for an extra room, level or wing to be added to your house. You have to keep yourself in check. And you can; so it's not for me.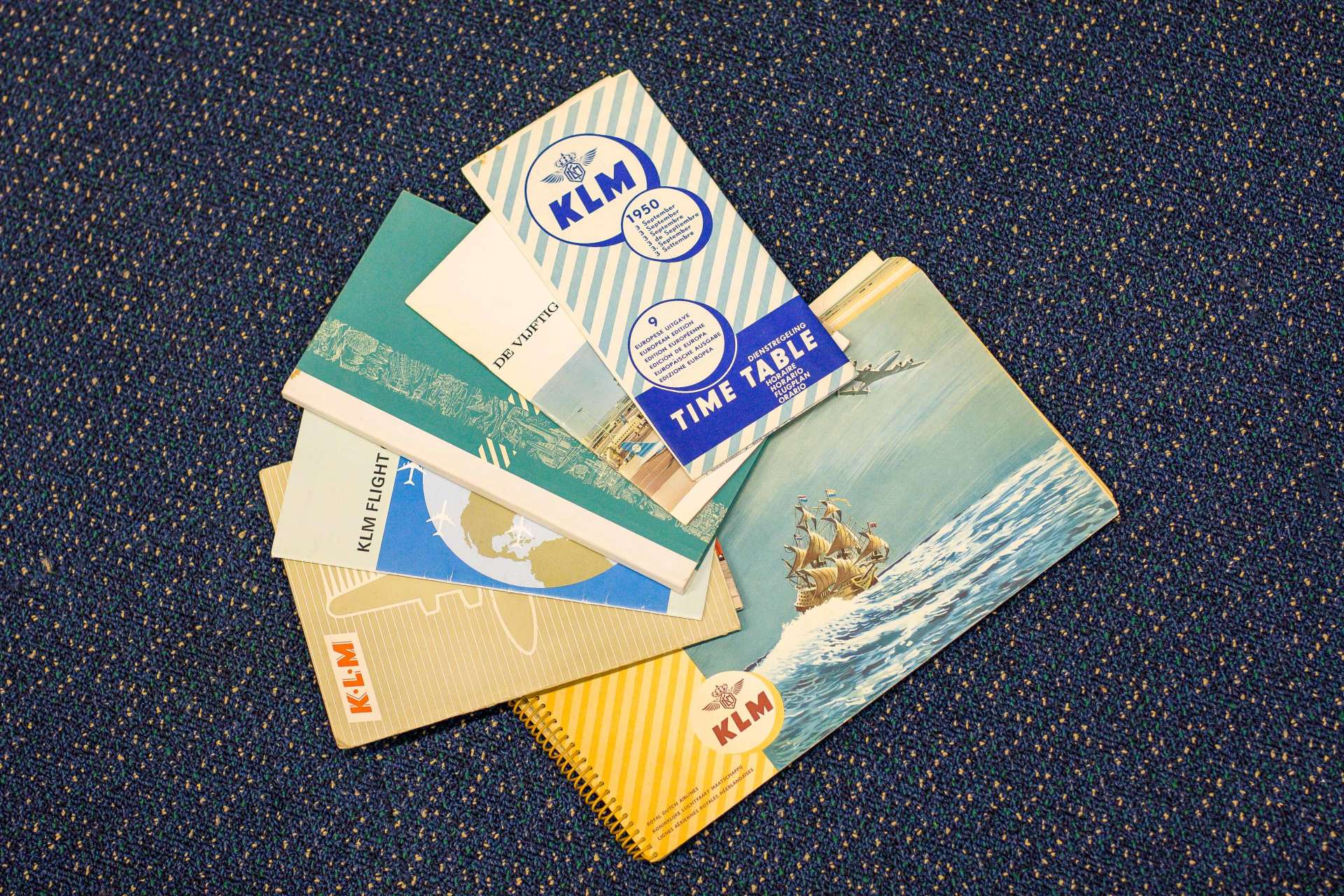 Booklets and brochures
KLM employee or not, I don't think I've ever met a colleague who doesn't have something sporting the KLM logo at home. And I'm no exception of course. In recent years, even I have yielded to a few objects, however small. And second-hand stores are fun too! I live in an area where a relatively high number of KLM staff members reside, so I regularly run into a few things. Stacks of booklets and brochures. They're flat and can be stacked neatly in a cupboard or drawer – what harm could that do? But there are so many…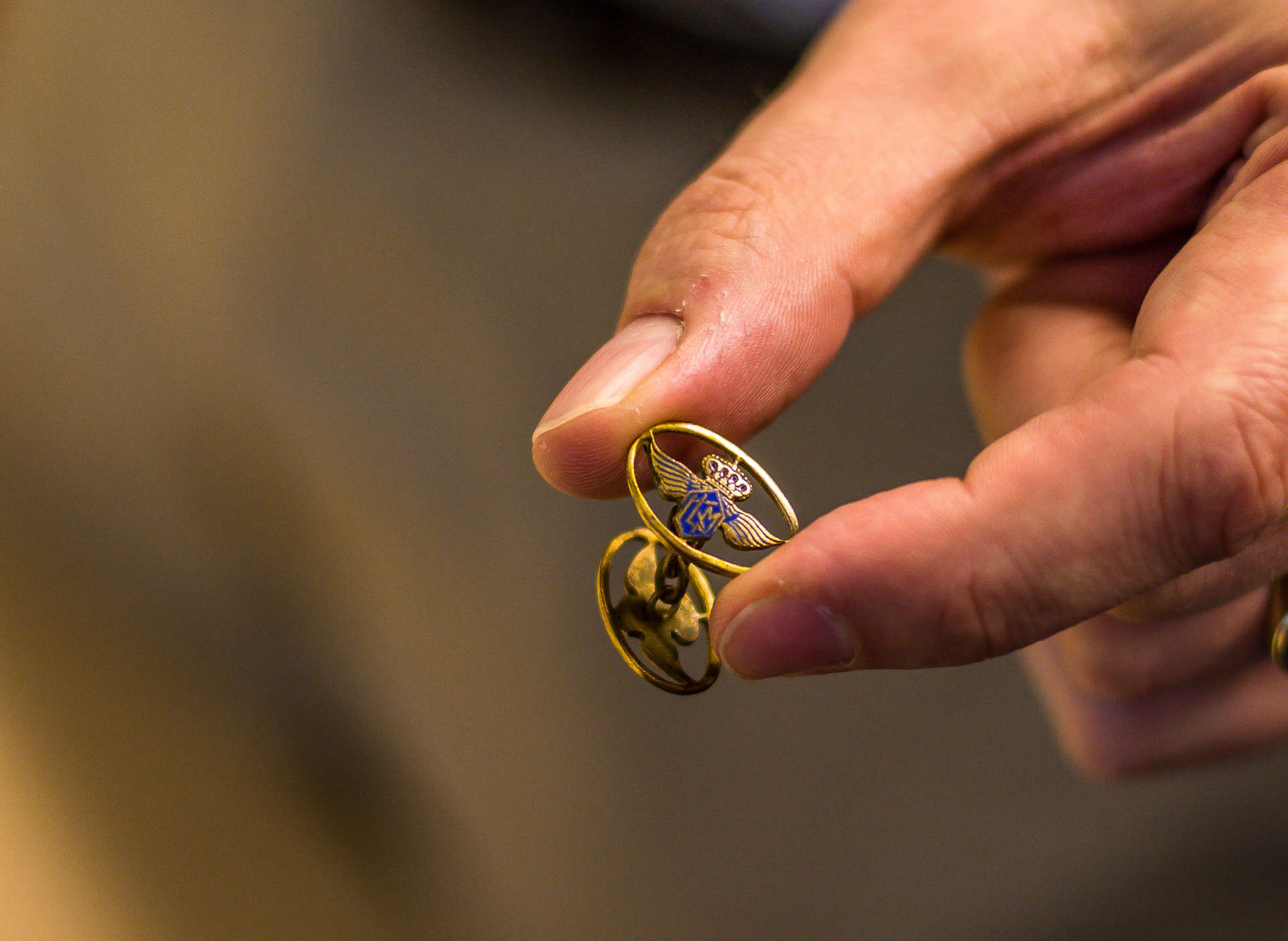 Cufflinks
I got hold of these cufflinks about eight years ago. I think they date from before the war and were well worn. Lots of cufflinks were made, and there are still some amazing pairs today. I seldom where a suit, so I'm out of the running here too.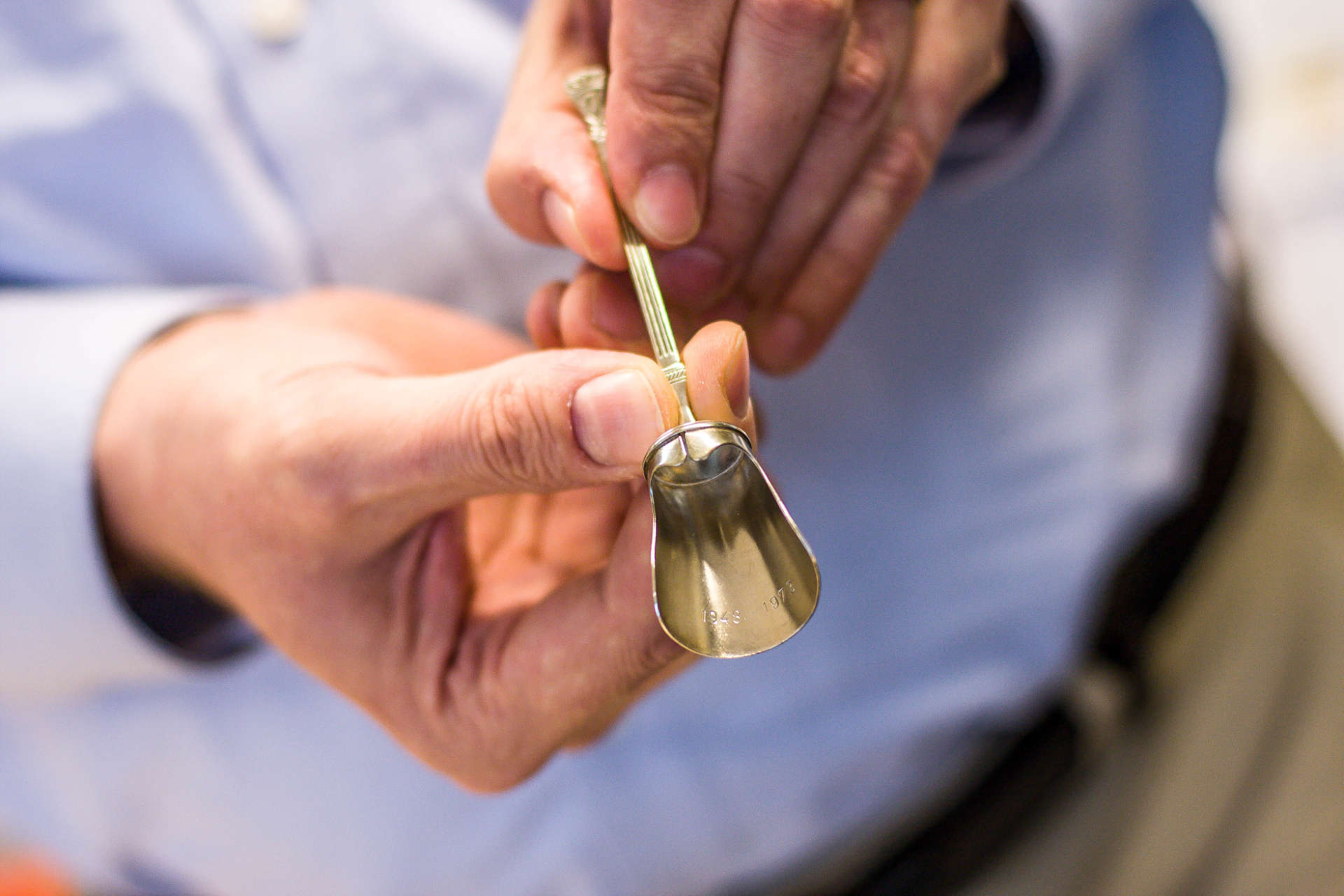 Jubilee items
Jubilee keepsakes are also great to have. Collecting these will soon manifested in plans to refurbish. This is an especially charming set of glasses. I couldn't refuse. Still complete and in its original packaging, as presented to passengers on the occasion of KLM's 50th anniversary in 1969. The logo you can see was used for tableware in Royal Class. Another category relates to jubilees beyond KLM, but of sufficient significance for the company to celebrate. Take this sugar scoop: created to commemorate Queen Juliana's silver anniversary in 1973. It boasts the logo along with the years 1948-1973. Both beautiful and useful.
Model aircraft
I've managed to act with reasonable restraint. Is there really nothing that catches your fancy? Of course there's something. But it's just one thing. As the kid I had a model KLM aircraft. My father gave it to me at the beginning of the 1970s after visiting Schiphol one day. The way I remember it was that it had small rubber wheels, could be wound up and then driven around. Something like that. Before I went to bed, my Dad used to wind it up and together we'd watch it do its dance. I lost it ages ago and unfortunately I can't ask my Dad any more, but if I could somehow manage to find a plane like that again…