The new KLM Crown Lounge – a destination of its own
Not sure what to do during your stopover at Schiphol? Keen to get some rest and enjoy a good meal to pass the time waiting at the airport? I'd suggest you take a look around the new Non-Schengen KLM Crown Lounge

that opened its doors on 28 November.
While you may already have been able to make use of the lounge, the KLM Non-Schengen Crown Lounge became fully functional as of 28 November. The lounge recently underwent a complete facelift. It now offers more surface area (a staggering 6,800 m2!), more seating options, new digital technologies, meals created by an acclaimed chef and the highest level of comfort to help you recover from jet lag as quickly as possible. I've outlined not one, not two, but 10 things you really should know about our new Crown Lounge!
1. Dutch Glory
If you head up the escalator from Holland Boulevard at Schiphol – where close to five thousand Delftware miniatures will dazzle you – you'll be welcomed by KLM's personal lounge assistants (PLAs) who will provide you with directions or any information you might need. From here, you can begin to explore the 6,800 m2 lounge. Because KLM is proud of its Dutch roots, each of the respective areas is inspired by an aspect of the picturesque Dutch landscape:
Polder: you can relax or get on with your work here.

City: hungry or thirsty? This is the place to be.

Sea: to freshen up and recharge your batteries before your flight.

Dutch Mountain: ready for some entertainment?

Sky: fine dining or cocktails?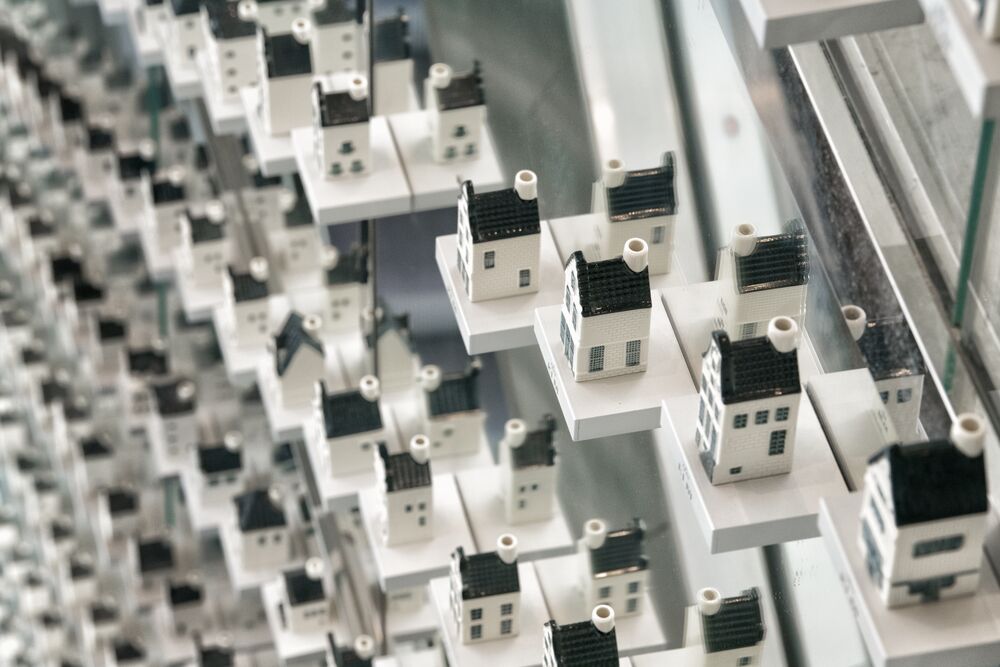 2. 'Work hard, play hard'
The polder area offers mixed surroundings for relaxation or work. You can flip open your laptop in the communal work area, BUT you could also opt to watch a movie or TV programme. Because, yes… the Dutch Mountain offers a special TV room.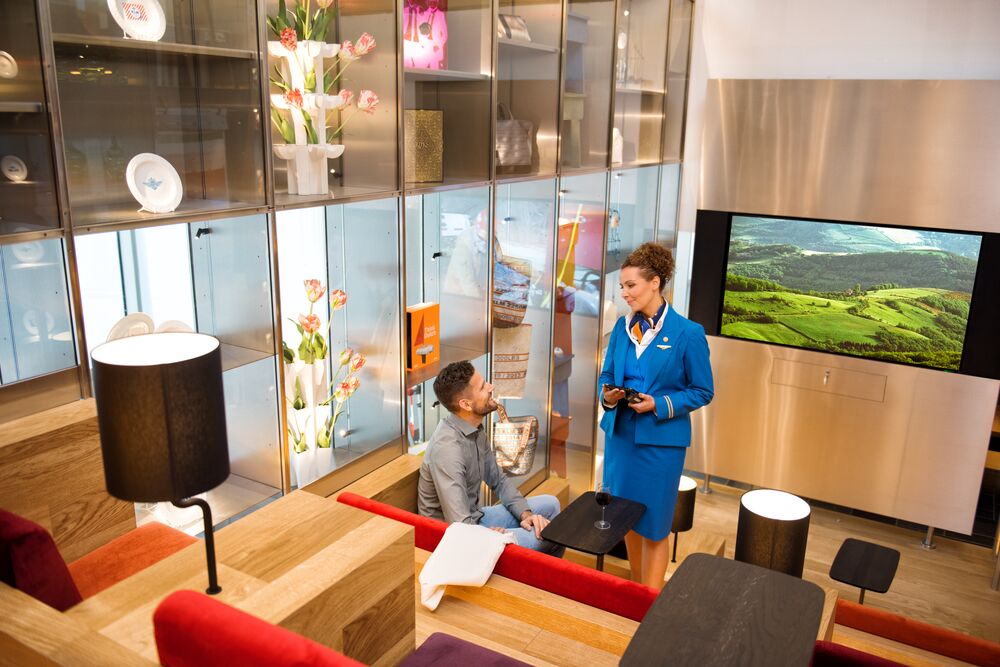 3. Bye-bye jet lag
Suffering from jet lag? Find a cure in the special Sensory Reality Cabins. These special Virtual Reality boxes will transport you to another world. Smells, wind, light and temperature are synced with (audio) visual content. Imagine swimming with dolphins or paying a virtual visit to our Wadden Islands. It all seems so real with different smells, images displayed through the VR headset and wind blowing softly upon your cheeks.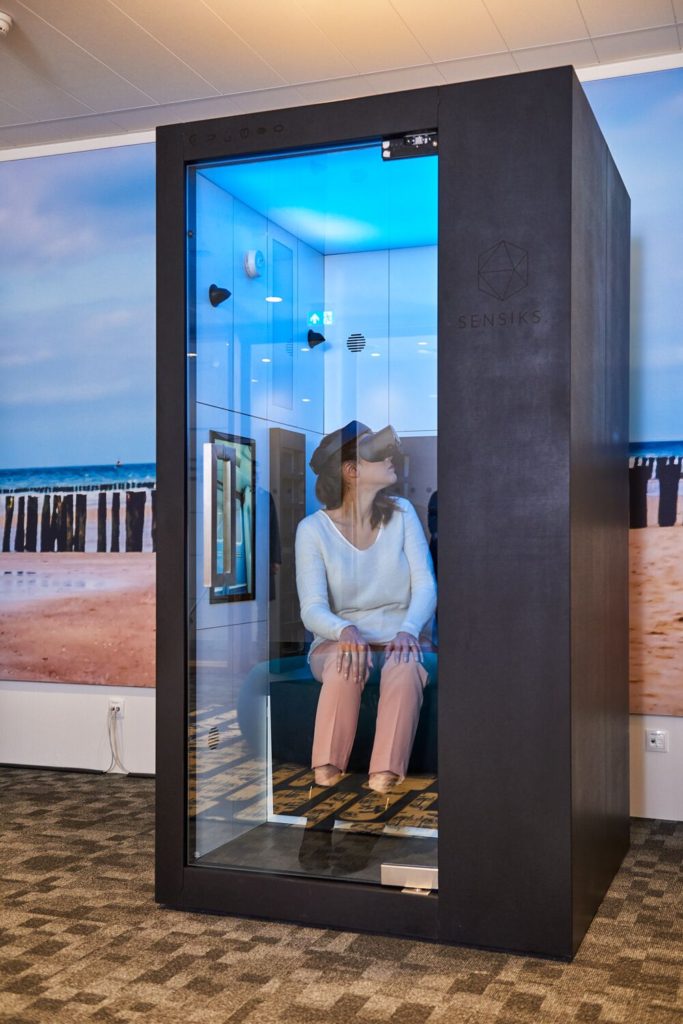 4. Power nap
The days of sleeping upright in a chair – head nodding off onto someone else's shoulder – are definitively over. The Sea area boasts twenty sleep cabins for you to escape to. Can't wait to take a power nap or finish off a pressing assignment? The cabins feature a bed, washbasin and TV set, and can be yours at a price of €49.50 for three hours.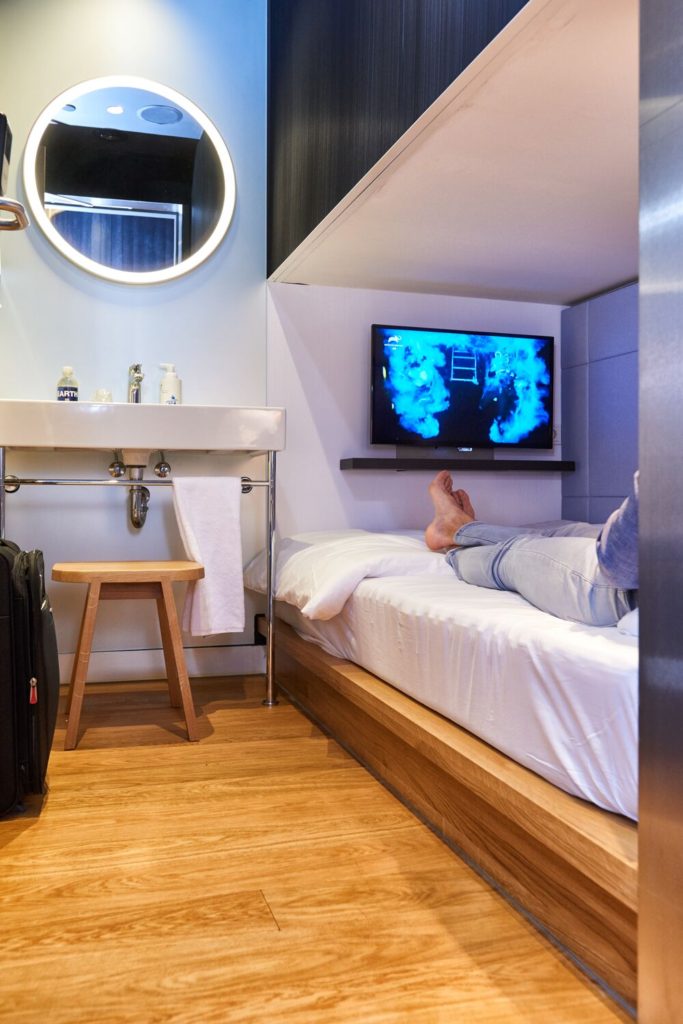 5. Shower cabins
We all know how you feel after a long flight; you're tired and can't wait to freshen up… but where? Twenty freely available shower cabins present a way out, and they're really easy for you to book. Didn't bring along a towel or shower gel in your carry-on luggage? No problem, we've thought of everything. You'll be able to board your flight, fully rested and revitalised.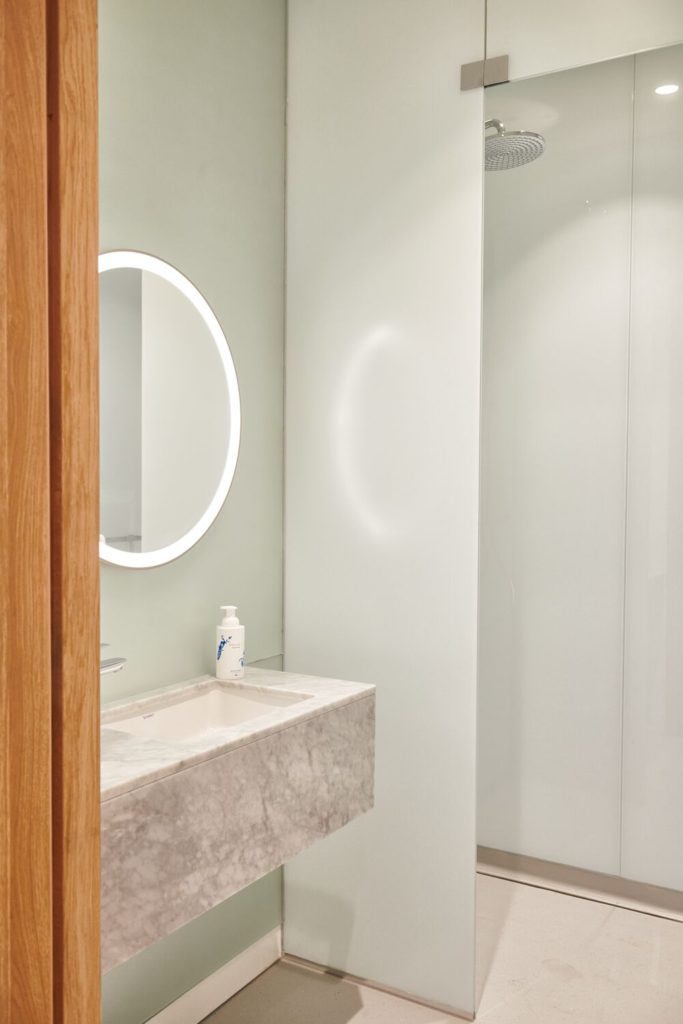 6. Food for thought
Ever enjoyed a meal at an acclaimed restaurant at an airport? No other airport lounge offers you an opportunity to dine haute cuisine beyond customs, in between flights… and at an affordable price. No-one less than acclaimed chef Joris Bijdendijk of the RIJKS® – the Michelin-star crowned restaurant of the Rijksmuseum – composed the menu available at the fine-dining Blue Restaurant. All the dishes are produced with only local ingredients. Tip: go for the beetroot millefeuille. You definitely want to taste the creamy soya sauce with thinly sliced beetroot. Even if you're not keen on beetroot (me), you'll find it spectacular. Seriously! You can even redeem miles at the Blue Restaurant.
Throughout the lounge, KLM makes every effort to avoid waste; food is reused as far as possible. Oh, and if you're afraid you're going to miss your connecting flight? Don't worry, Blue staff will keep a close eye on your schedule. They know your flight times and will give you a signal when it's time to head for the gate.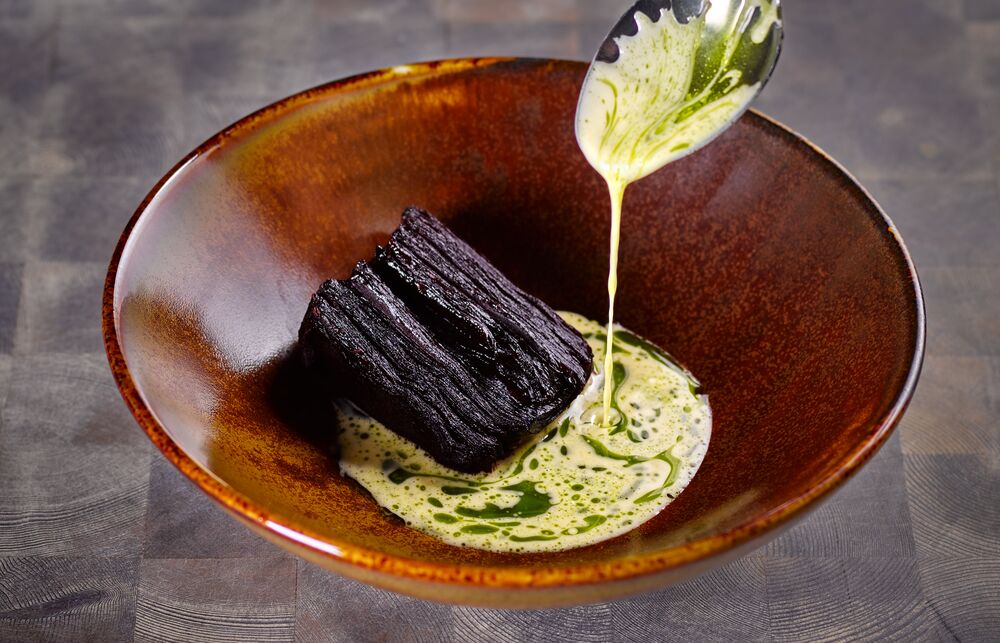 7. Say cheese
It's easy to associate the Netherlands with cheese! So there has to be a genuine cheese room. The Blue Restaurant has its very own cheese room. Fancy a slice of typical Gouda cheese? Or do you favour the blue varieties? You're free to choose and taste. I went for the Terschellinger sheep cheese with glasswort. Yes, it too comes highly recommended!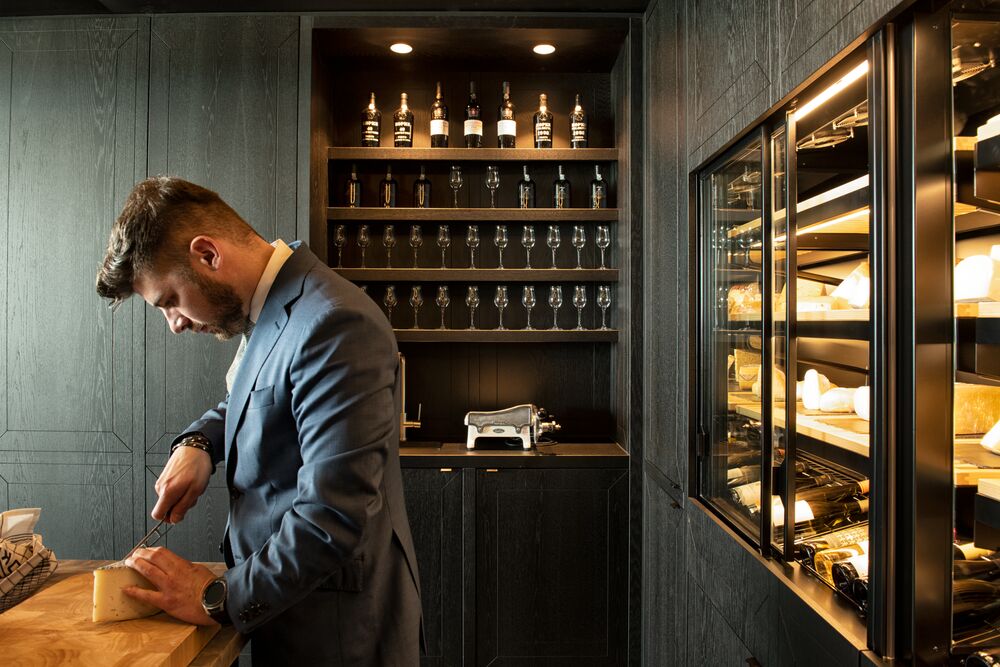 8. Sky high cocktails
Satisfied and rested? You can head for the next area: the Blue Bar. Each cocktail is inspired by an important event in KLM's 100-year history. They are all named after memorable years. Take the 1919, for example, the year in which KLM was founded. Or the 1971, when the wide-body era took flight at KLM.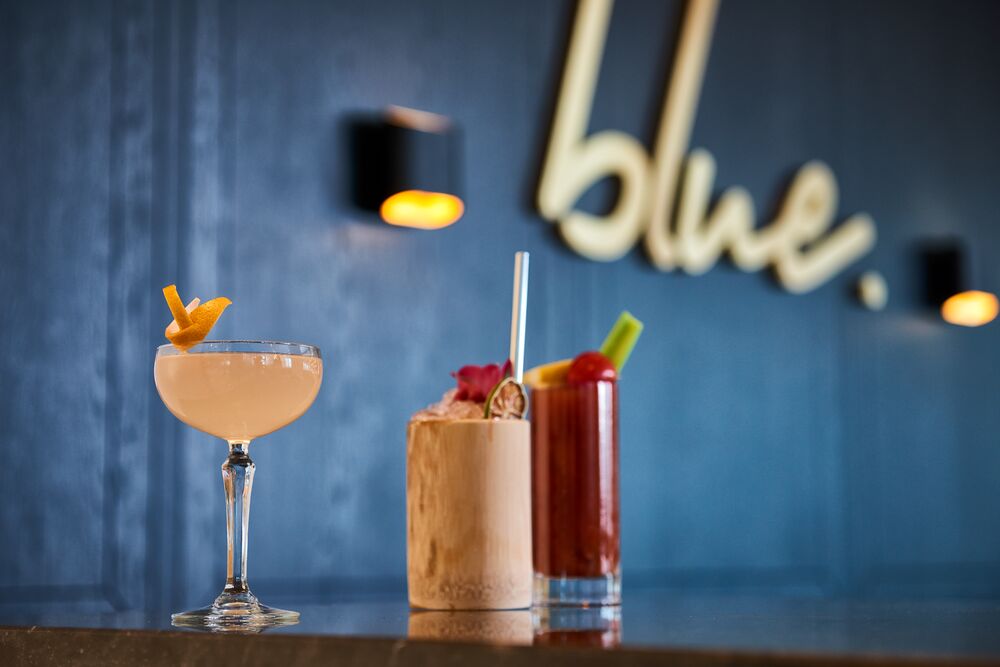 9. Ready for take-off?
Plane spotting airside? The entire length of the lounge boasts an exclusive outdoor terrace looking out over Schiphol's runways. And this is unique throughout the world. It gives you a chance to get some fresh air before your flight – and to wave at the pilots of course.
10. We're all blue
Our lounge isn't only restricted to KLM business class passengers, our Flying Blue Gold and Platinum members and our SkyTeam Elite Plus members. Because it is now significantly bigger, it is accessible to all KLM and SkyTeam passengers, depending on their destination and lounge capacity. You can purchase entry using the KLM app or at the entrance. The Non-Schengen KLM Crown Lounge is now open seven days a week, from 04:45 hours until KLM's last flight for the day has departed.