KLM Engine Shop: state of the art!
I recently changed jobs within KLM. I went from operations to communications. One of the perks of being a social media editor is that doors open easily. Last week, together with two colleagues, I went on my first 'field trip' to the KLM Engine Shop, located at Schiphol Airport.
The Director of Business Strategy, Eric Poolman Simons, took us to the Sir Frank Whittle building. Before we could enter the immense hall we had to change into working jackets and put on steel-capped safety shoes. The first thing that struck me upon entering the site was the spacious and translucent design of the 40,000 square metres under one giant roof. Before moving into this building in 2004, the KLM Engine Shop was divided across 23 inter-connected buildings. This new establishment is environmentally conscious. It uses geothermal storage whereby heat is stored to warm the hall during the winter, and cold air is stored to cool the premises during warm summers. Geothermal storage saves a lot of energy. Similarly, all the used process water is cleaned at the KLM environmental centre and is reused.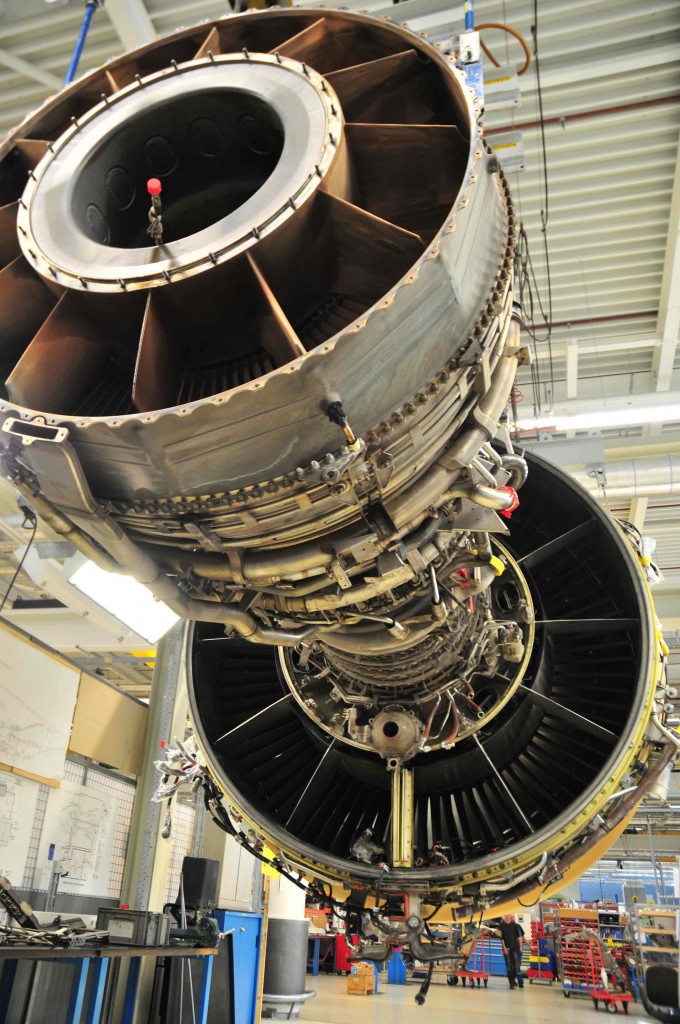 Approximately 30 to 40 percent of the engines that are serviced here come from KLM or Air France planes. The remaining engines come from airlines across the world. When an engine arrives, it is thoroughly checked by engineers. From then on the engine follows an ingenious logistical route. On average it takes 65 days for the engines to be returned to their owners.
During the second phase, the engine is carefully disassembled into workable units. Most of the parts have their own serial and part number. The engineers know the complete life history of each engine and part. They therefore know exactly when each life-limited part needs replacement. Having gone through the 'dirty' phase of the logistical route, the parts are washed or, if necessary, sandblasted.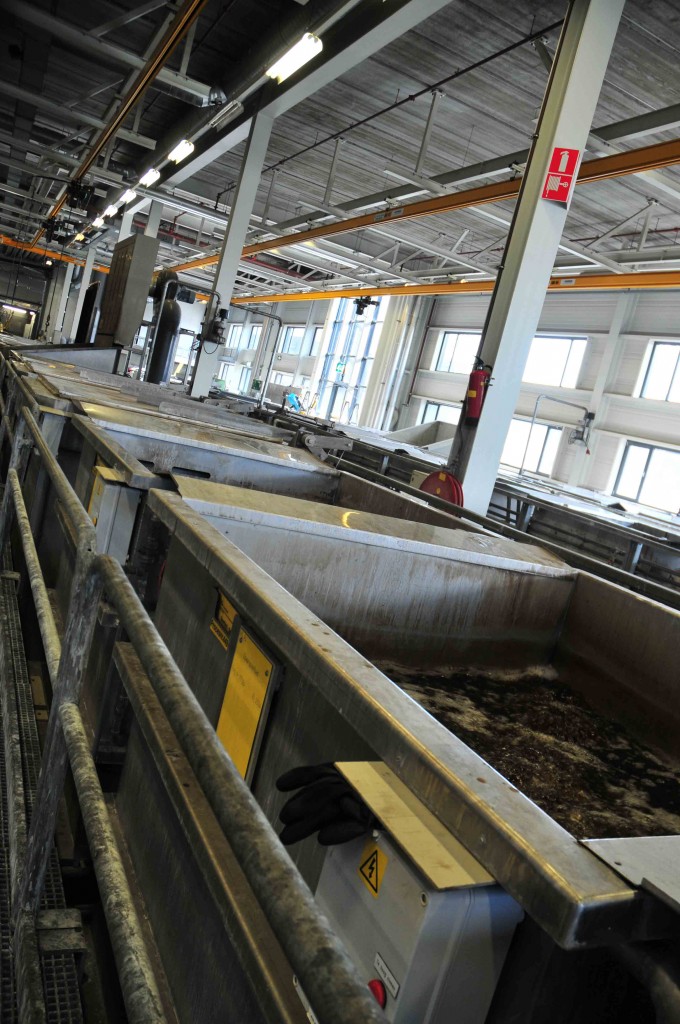 Nowadays KLM uses soap, similar to dish washing detergents, to clean most of the parts.
If the clean parts meet all the original manufacturing requirements they are stored, together with all the other approved components, in the assembly preparation area. This is a huge storage area that contains up to 50 engines. Parts that don't pass the rigorous tests proceed to the repair side of the site. Here they are welded, coated, cut, shaped and balanced until they meet the standards required. At the end of the process, all the parts are collected and are assembled again in the assembly lane. A final check is done on a test bench before the engine is sent back to its owners.
KLM's Engine Shop is state of the art! But it is too comprehensive to write all about in one blog. I do hope to visit the Shop again and tell you more about it. This first visit has been a great experience.
Jasper Landsaat
Social Media Editor @KLM