"Why KLM House No. 29 is my favourite"
The lovely thing about the miniature Delftware houses KLM gives its World Business Class passengers is that they are copies of real, existing houses and buildings. They are not all buildings in Amsterdam, as some people think, but are scattered all over the Netherlands. One, House no. 85, is in Willemstad, Curacao: the Penha Building, which is also a UNESCO World Heritage building.
A route full of KLM Houses
My own base is Leiden, the oldest university town in the Netherlands. The rail link to Schiphol is excellent, so I always go to work by train. No less than three KLM houses lie on my route to the station: nos 19 and 93 on Rapenburg, the most beautiful canal in Leiden (some would say the Netherlands) and, nearby, House no. 29, with its pointed, crow-stepped gable.
The latter is my favourite. This striking building, the old Stadstimmerwerf (town carpenter's yard), stands beside Galgewater (gallows water). The gallows are all long gone, but boats still moor there. The building is much larger than you would expect from looking at the KLM miniature. There's still a windmill beside the canal as well. This is idyllic spot is very popular with visitors, who often stop to take pictures.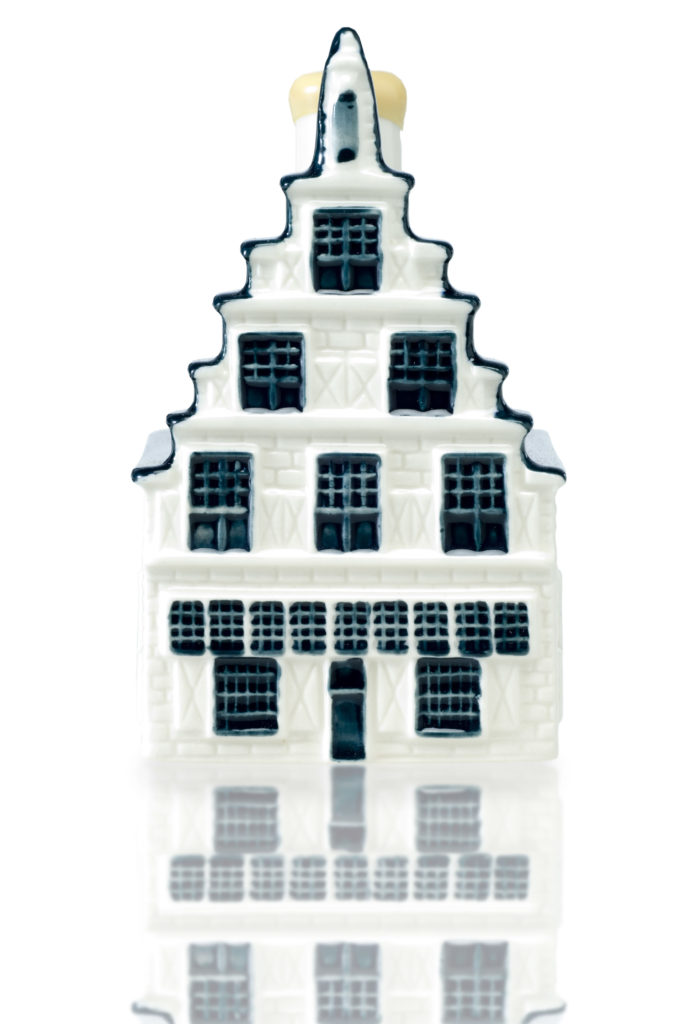 A new workshop
By the beginning of the 17th century the old carpenter's yard had become too small, so a new one was built, the Stadstimmerwerf, which opened for business in 1612. The famous artist Rembrandt was born just a couple of years earlier on the other side of the water. The building was renovated at the end of the 20th century and is now a home for the elderly. Unlike the Delftware version, the real building is red and white, the colours of Leiden.
A house with a personal story
Whenever I meet passengers in World Business Class, who can't decide which house to choose, I always offer House no. 29. That way I can give them a house with a personal story. And when I next cycle past the building on the way home, I think back on that passenger – it's a lovely way to round off a flight!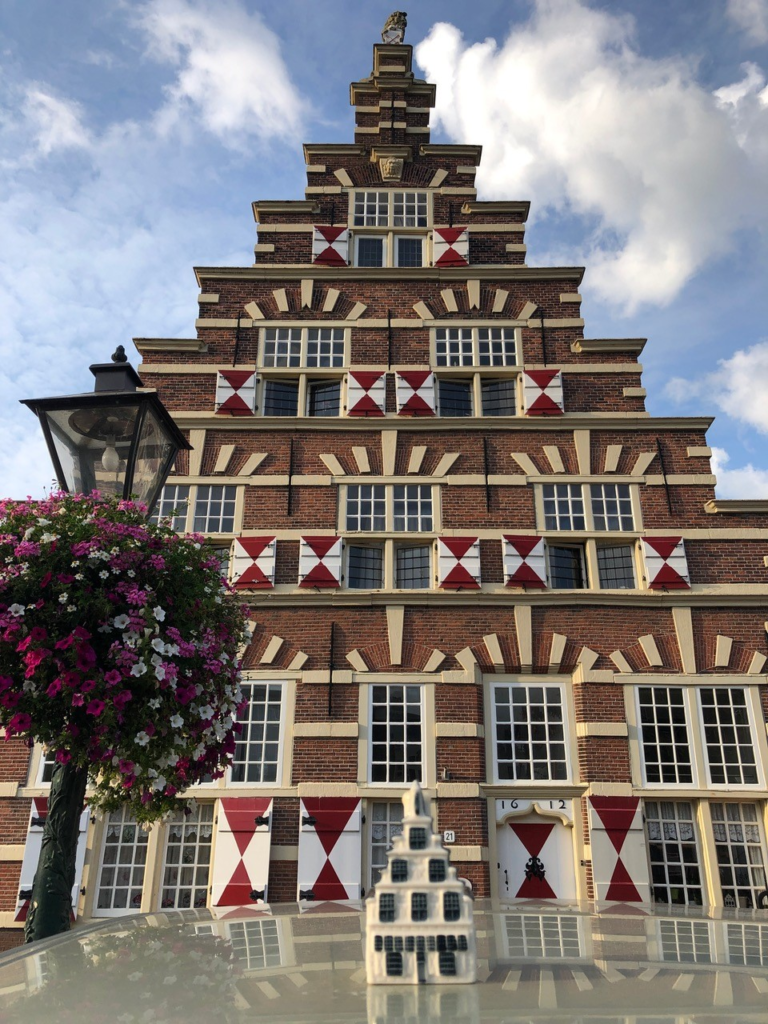 If you'd like to learn more about KLM's Delftware miniature houses, click here to read a blog about the most covered miniatures.