KLM Insta Inspirations | December… The Most Wonderful Time Of The Year
Because it's December, I went in search of things that make it "the most wonderful time of the year"- feel, running a search using #klm. It's usually a month full of Christmas, year-end sprints at work, parties, delays, and lots of snow. But what exactly are KLM's passengers, crew and fans sharing on Instagram? And what are the personal stories behind their posts? Here's a selection.
1. A most wonderful destination
@dvrind "Great views of London" #klm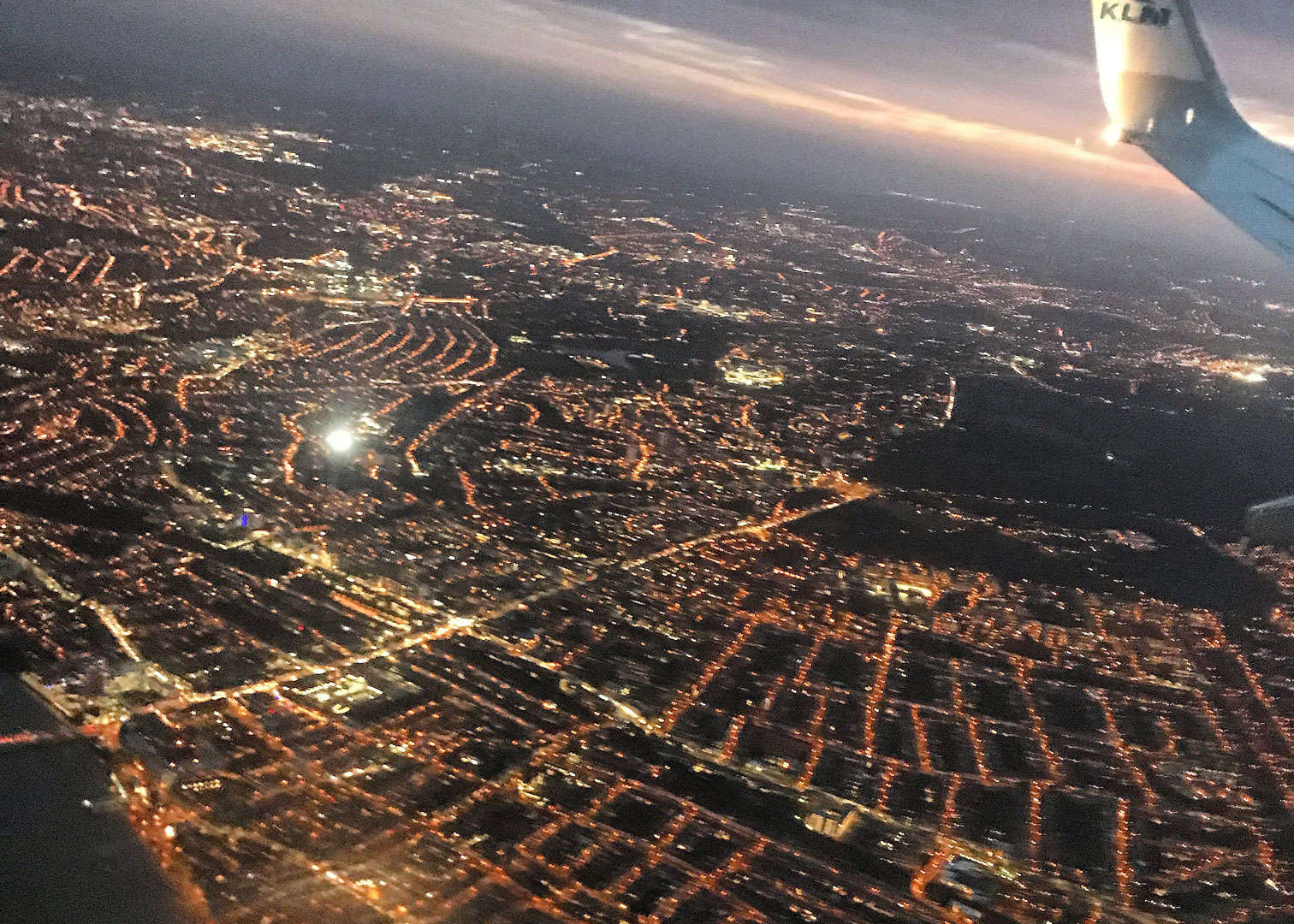 As a frequent flyer with KLM, Dylan most flies to the UK, but he also regularly catches flights to America. "I took this photo on the way to the Christmas dinner/party at work. It's always fantastic to be able to celebrate with my colleagues. When I'm flying, I always try to book a window seat, because there's nothing more beautiful than viewing the world from above. I send most of the photos to my son Levi, so that he knows where I am. We'll be flying to London together in March, for a wonderful father-and-son weekend to watch a football match."
2. The most wonderful "on board" cookies
@runningangelfrouke "Do you see what I see? The tastiest biscuits the Netherlands has to offer! Well, I certainly think so!" #klm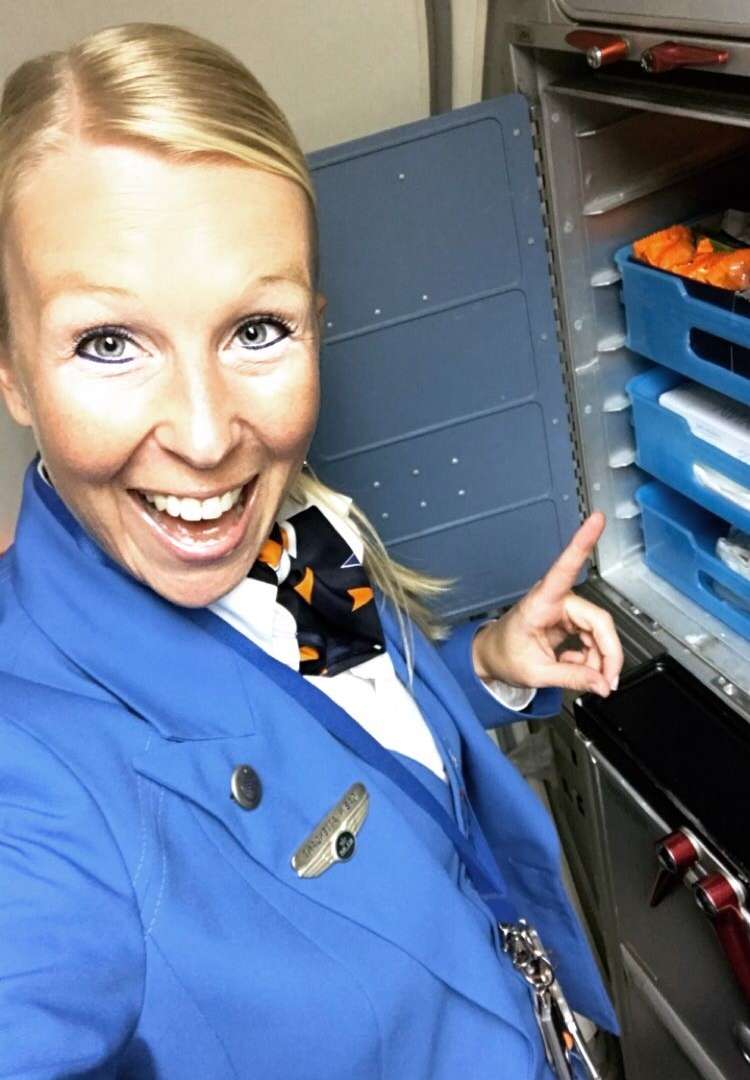 For the past seven years, Froukje has been flying all over the world for (and with) KLM. "Every country has something beautiful, something special," she says. "But as soon as I'm back on board with KLM, I find a little piece of home. Usually in the shape of my favourite biscuit: the Punselie syrup waffle. They always put a big smile on my face! And lots of passengers feel the same way. In fact, they often ask: ''Do you have any of those cookies? You know…the little Dutch ones!"
3. Wonders of Winter Wonderland
@missmaass "Flying over a winterwonderland" #klm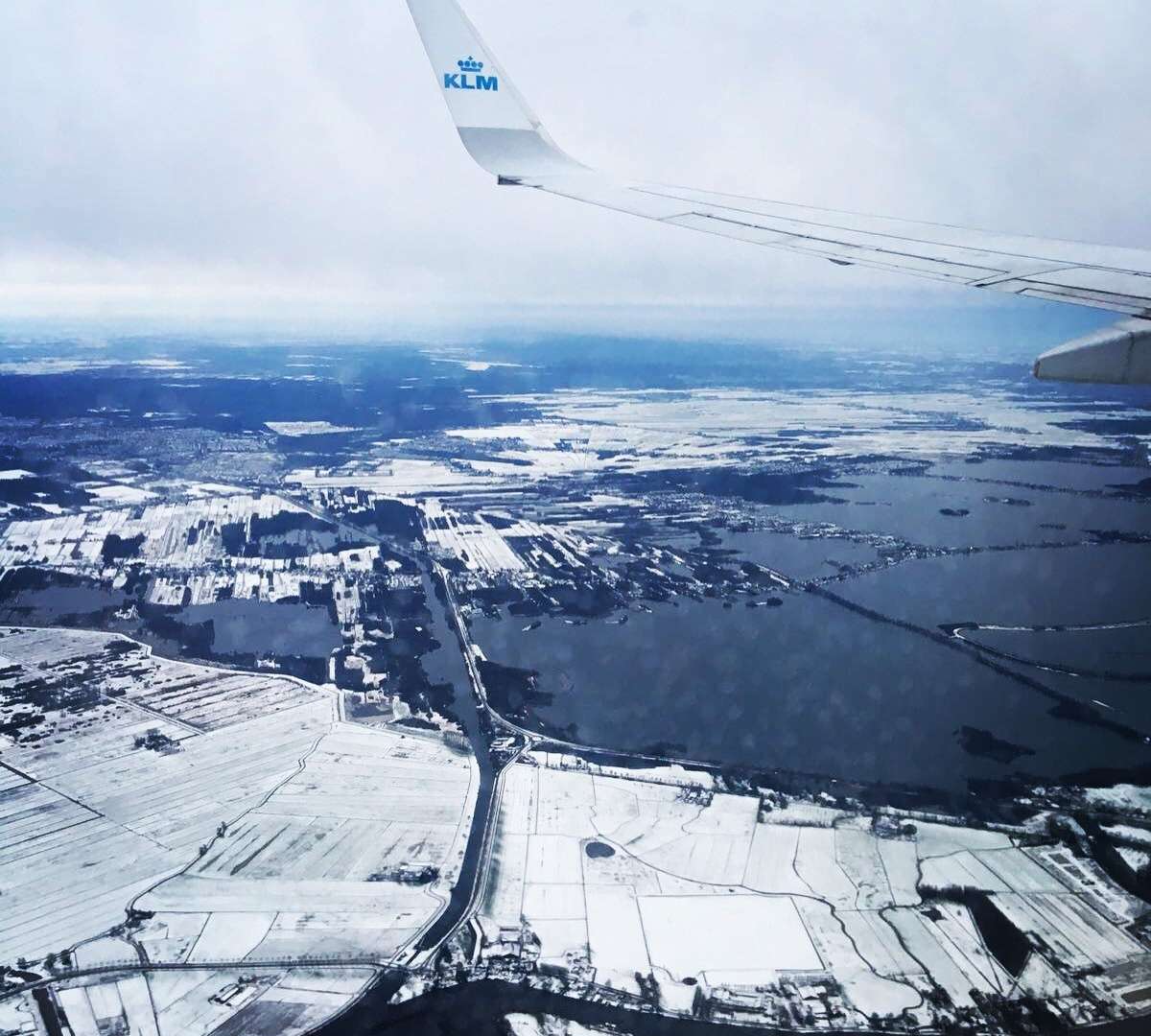 "Flying during winter can be quite a challenge, as crew and passengers experience on a flight to Helsinki in Finland. The snow fell for days on end and winter weather reigned supreme. There were constant delays and disruptions. Things were hectic at Schiphol," says Juliette van der Maas, who joined KLM as a cabin attendant in 2001. Flying is one of her passions, along with cycling and visiting museums, which she shares on her Instagram account. But this photo confirms that there was also a bright side. "The views from above were superb as we flew over the Dutch winter wonderland."
4. Wonderful Memories
@frederikabas "On our way to Curacao!!" #klm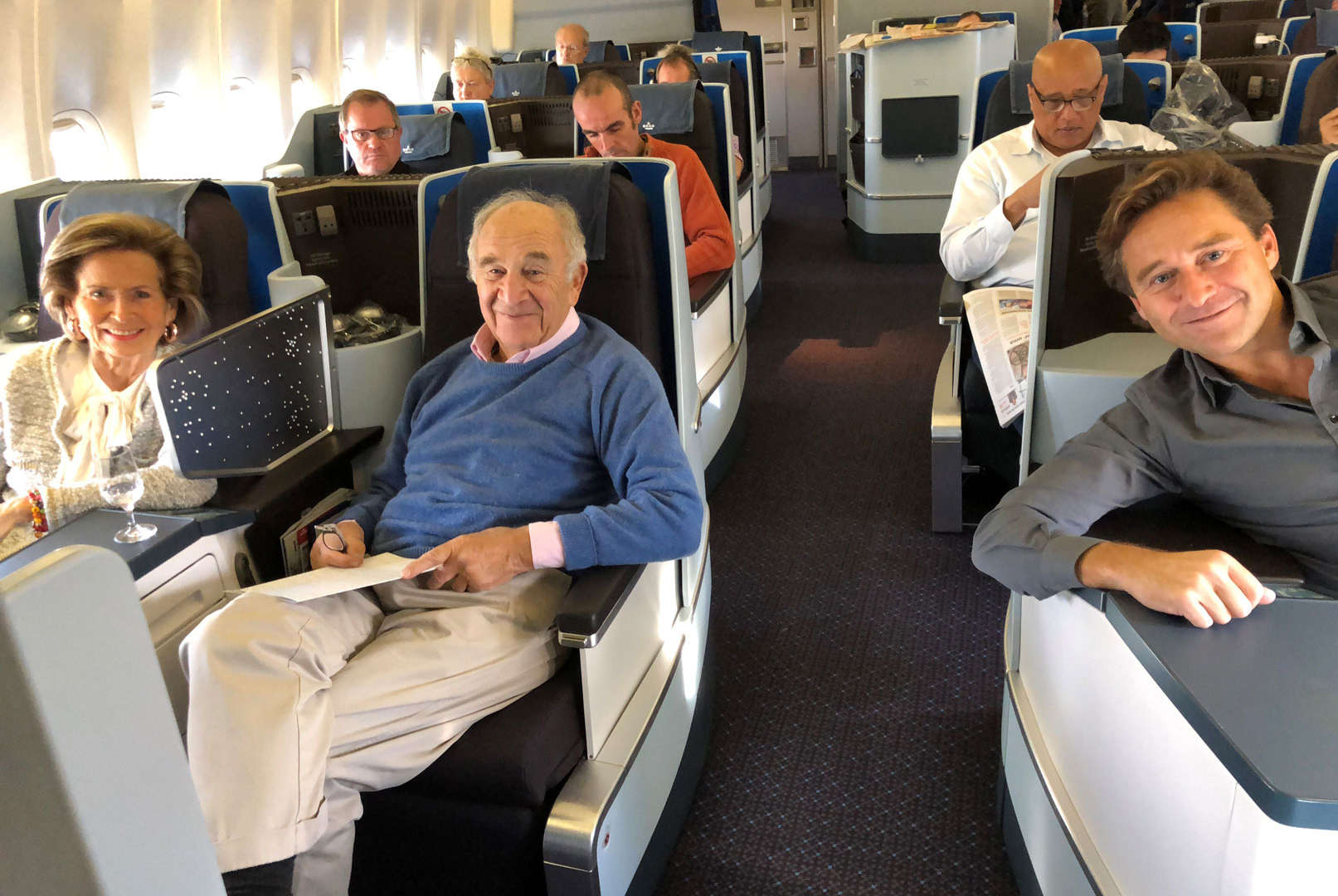 Frederik loves flying with KLM's "blue birds". It always feels like coming home. Frederik is a platinum-for-life member with KLM's Flying Blue loyalty programme. That means Frederik does a lot of flying with KLM for his work as a DJ, but also in a private capacity, as is the case in this photo. It's a special pic says Frederik. "I grew up with the KLM Boeing 747 as a child. My father, who is sitting beside me and my mom here, was a 747 captain for KLM from 1971 to 1992. He often took me along when I was younger, so the Boeing 747 really feels like home to me. This was a flight from Amsterdam to Curacao aboard my favourite aircraft. How wonderful is it to fly to your favourite island together with your parents, who were both in good health? Very wonderful!"
5. Wonderful Windowseat
@einatje "Hope to see you soon Holland!!!  I am gonna miss you sisy" #klm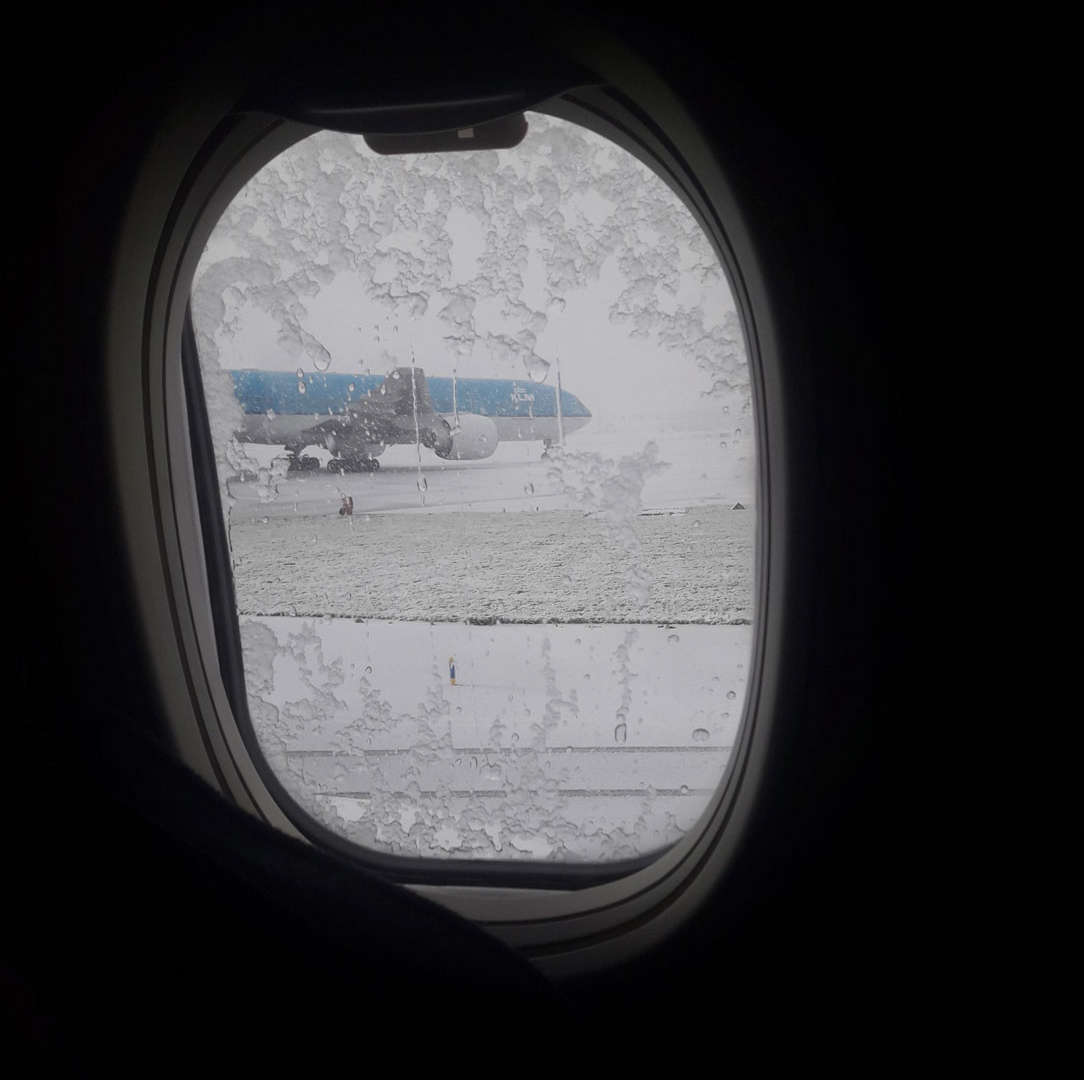 Elena grew up in the Netherlands, but has lived in southern Italy since she was twelve. Since she moved, she has flown back and forth to the Netherlands at least four times a year, so she is quite familiar with planes and airports. "Whenever I leave the Netherlands, it's as if a little piece of me stays behind."
6. ho-ho-ho what a wonderful ride
@daavw "We are ready for some snow" #klm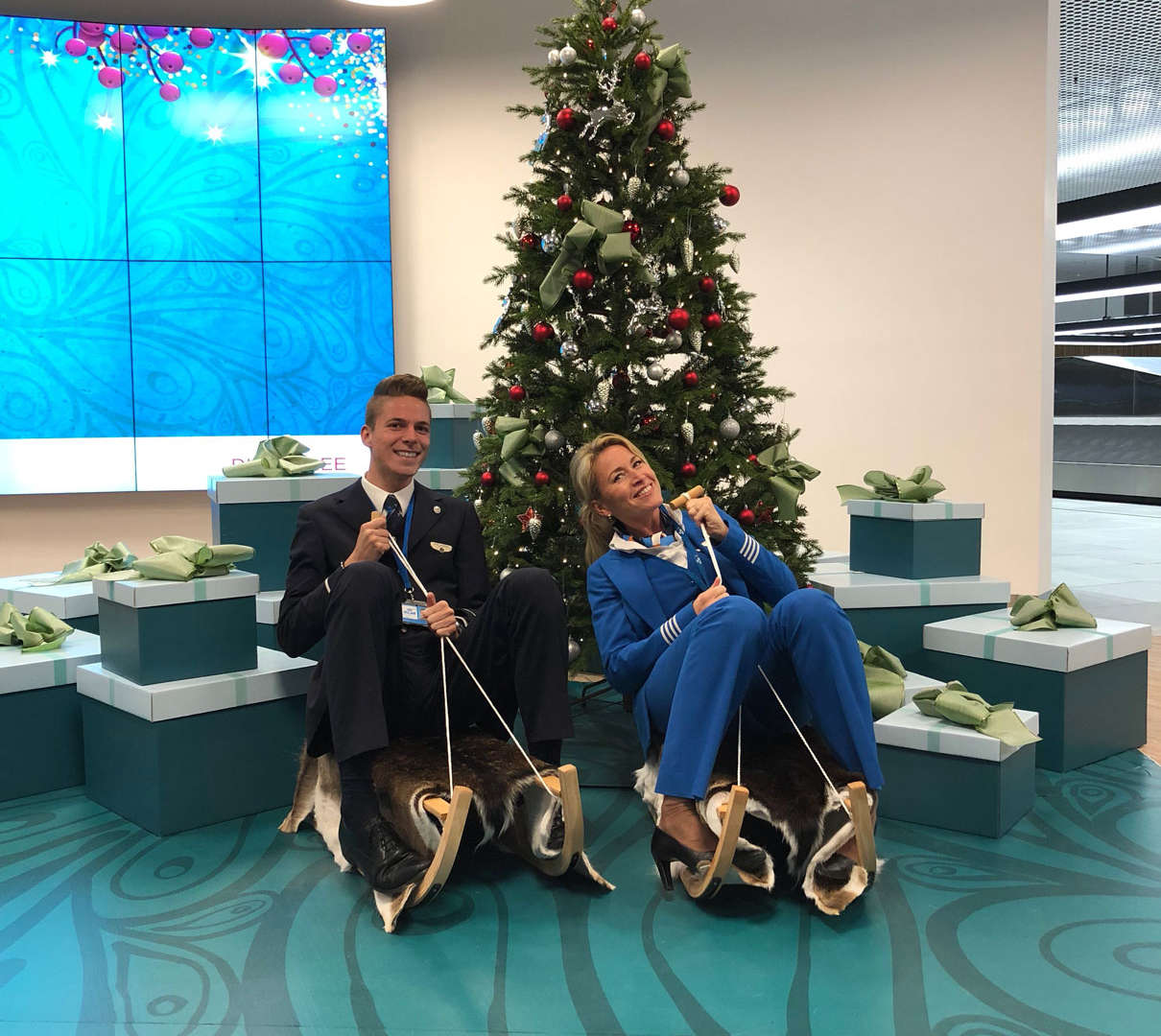 Cabin Attendant Davy and Purser Anouk spent a fun week flying around Europe. On arrival in snowy Bergen (Norway), they couldn't resist taking a sleigh ride. "If you spend a week flying around with fantastic colleagues, you get lots of the funny photo opportunities. We always try to have a good time, come rain, hail or snow!" Ho-ho-ho, KLM is coming to town.
7. Wonderful volunteer
@heinotimmerman "Winter in Holland" #klm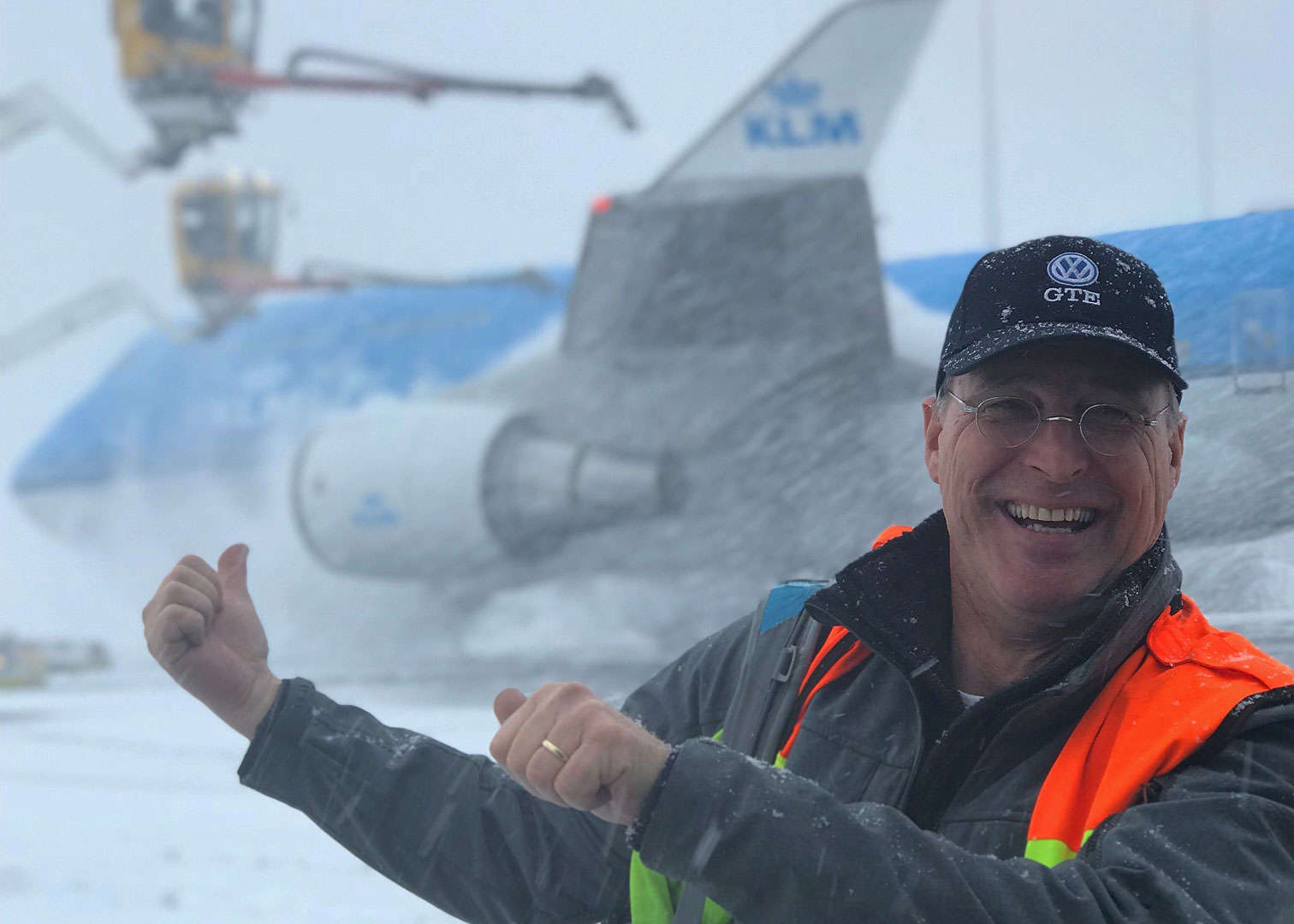 Heino joined KLM as a temp in the winter of 1988-'89 as a driver/operator aboard our de-icing trucks. In those days, de-icing was still part of the tug driver's work. He earned a full-time contract at KLM Towing Services in May 1989 and has spent 29 great years working for them! "I spent several winters working as de-icing instructor and, more recently, I work as a volunteer driver/operator aboard the de-icing trucks. I really recommend the work to everyone at KLM, because we always need volunteers and the work really is great fun!" Heino is crazy about taking photos with his iPhone, and some of his pics have featured on KLM's Instagram and Facebook accounts.
8. Wonderful feeling(s)
@jiskavdlee "Safe back in Amsterdam after a beautiful trip and turbulent day" #klm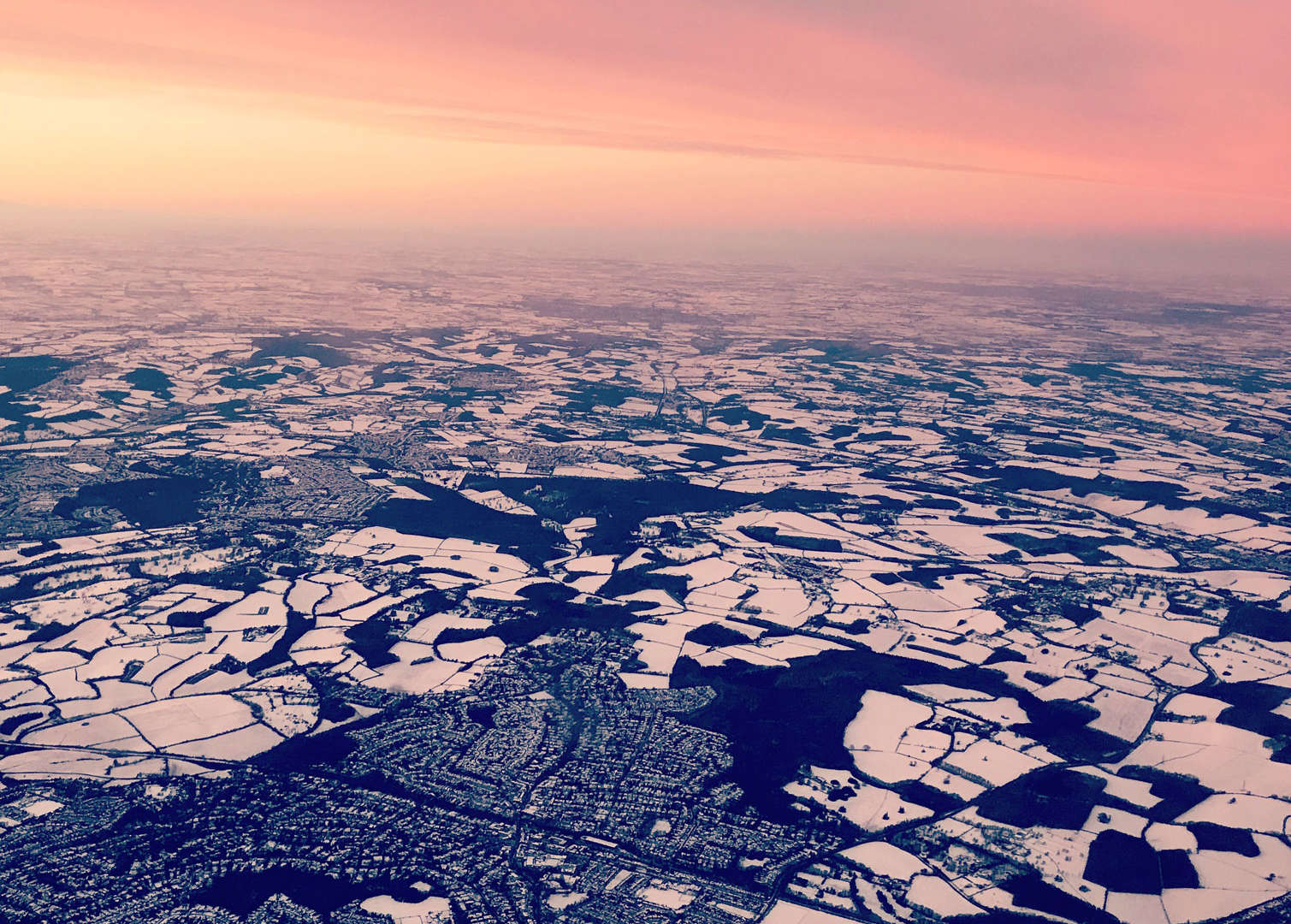 "I'm getting married on December 30. I took this photo after a lovely weekend getaway. We went to our beloved London, a place I love visiting, which is like coming home for us. We managed to buy some great stuff for our wedding and Christmas in London. Because of the snow storm, lots of flights were delay. After waiting for several hours, we eventually boarded. It took a while before we could actually take off. En route, we received an announcement that we would have to circle over the North Sea for at least 30 minutes. And later we were told that we wouldn't be allowed to land at Schiphol."
"So we flew on to Hamburg. In the end, we received word that we would be the last flight to land at Schiphol. We eventually landed after a very long descent. I've been a stewardess myself, but I too was glad we'd finally arrived. The sense of relief was tangible in the cabin. It was a great feeling to be back on Dutch soil, and I'd like to compliment the crew of flight KL1010 on Monday, 11 December 2017, for their great service!"
Thanks for sharing your beautiful photo, Jiska, and for the story and compliment. We wish you a wonderful wedding day!
9. Wonderful Year
@dareshegoes "True Blue" #klm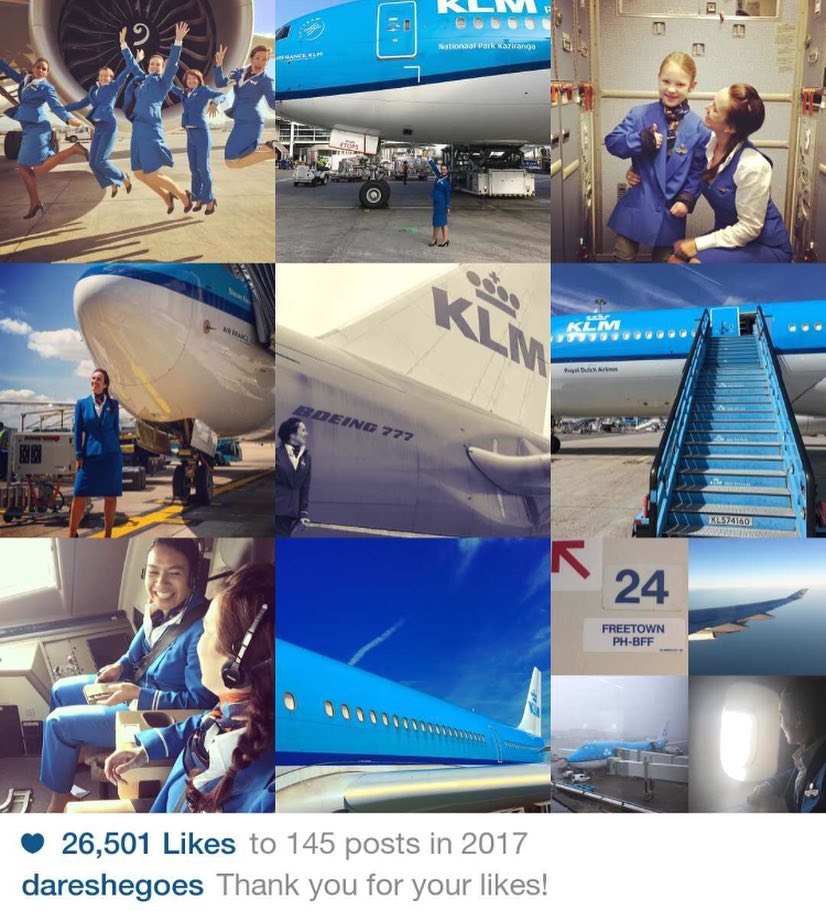 When I compiled my #2017bestnine, I was very surprised by the beautiful KLM collage that had been created. My nine most popular Instagram photos in beautiful KLM blue. Although I've decided to write less from the blue uniform point of view and more under my own name, I'm very proud of these nine photos: "True blue, baby, I love you…" Thank you, KLM, colleagues and Instagram followers for another beautiful year that has flown by.
Would you like to win a beautiful gift? Until 31 January, you still stand a chance of winning an exclusive KLM book created by designer Marcel Wanders. You can read more about it here. The winner will be announced in February 2018 via @dareshegoes on Instagram.
All that remains is to wish you the most wonderful time in 2018. Be happy and safe.
Happy holidays! Love, Valerie.