KLM Local Eyes: How It All Started
It was a cloudy day in the Netherlands. I was sitting in a conference room at KLM Head Office with a few social media colleagues, waiting for a meeting to start. We were discussing the @Sweden twitter account, which delegates a Swede to tweet about his/her country for one week. The tweets are genuine, open and sometimes on the edge, no topic is out of bounds. An interesting account to follow, as it perfectly embodies what social media is all about: being genuine and transparent.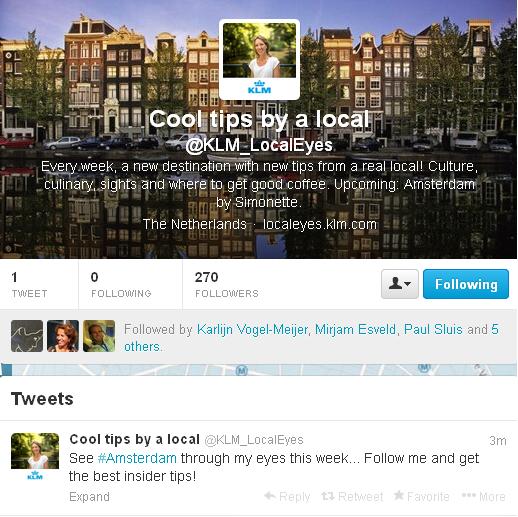 The conversation turned to my holiday plans. I mentioned South Africa as an option. Someone suggested contacting our colleague in Cape Town for tips. As the KLM network covers practically the entire globe, we have many local colleagues to help us along. It has actually become quite routine to consult KLM colleagues for the best insider tips.
[tweet text="We looked at each other and an idea started to form…"]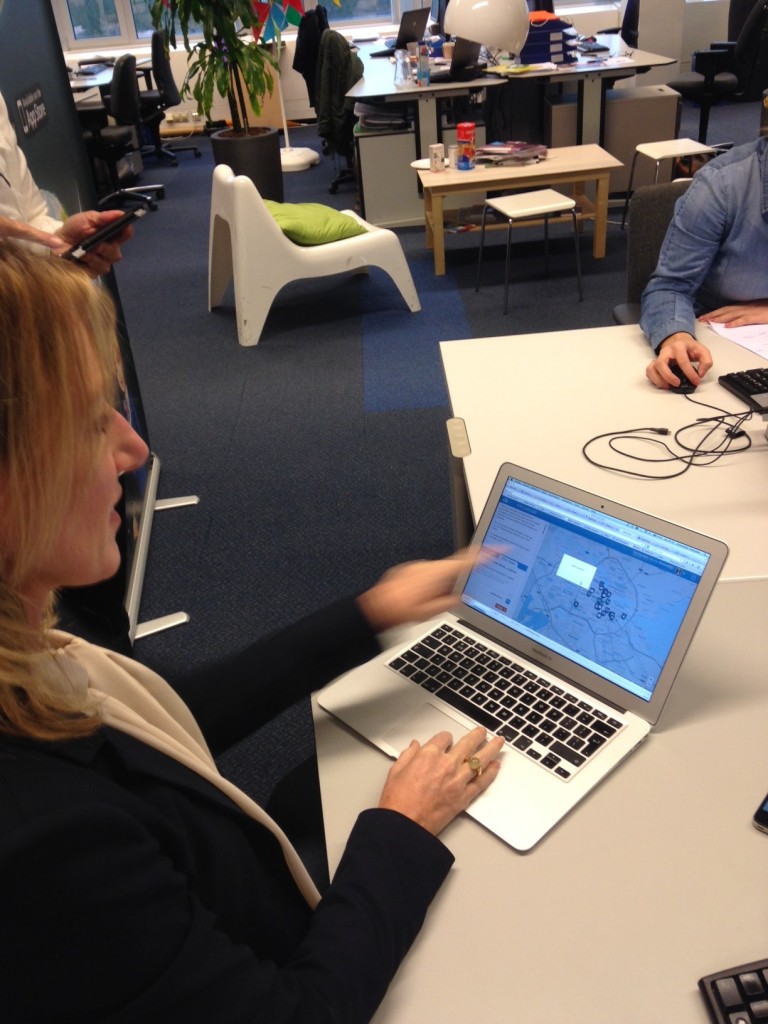 What if we create a Twitter account for local tips? And it should be delegated to a different local colleague every week. Ask them to share the best tips about their home town; personal, timely, original tips that you are not likely to find in a travel guide. Each with their own tone of voice, published without moderation. The content would show the diversity of KLM people, their interests, culture and personality.Today our idea has become reality. @KLM_LocalEyes is live on Twitter. Every week a real KLM local will share his or her personal recommendations – about a recently opened restaurant, a B&B where the owner invites you for his violin concert, the latest exposition that you shouldn't miss, or the best coffee shop with free WiFi. Apart from tips, you'll get tweets with interesting insights into local customs and behaviour. In addition to this, all tips will appear on a digital city map you can use while traveling. Check out klm.com/localeyes. 
Today, our colleague Simonette kicks off with tweets about her and KLM's hometown: Amsterdam. She is a real foodie, who is constantly consulted by colleagues for restaurant tips, so if you're into that: follow the KLM Local Eyes Twitter account!
I am curious to hear your thoughts and look forward to reading your comments.