Having celebrated Queen's Day on 30 April for 64 years, the Netherlands has had to adjust to celebrating King's Day on 27 April. Here's hoping the orange sun will shine bright on the festivities tomorrow. KLM would not be KLM without the Dutch royals. Queen Wilhelmina bestowed the predicate "royal" on our airline before it had even been established, which means that, even in those early days, the importance of having a national airline was obvious to her.
The queen's decision was not without risk, because there were many smaller airlines in those days, each attempting to win a slice of the emerging market, but many of them floundered within a few years, voluntarily or involuntarily. Apparently, the plans forged by KLM's founders and earliest investors were solid. Let's face it, we would have been less appealing without our crown and the letter "K" for "Koninklijk" (Royal) in our logo. And personally, I would probably feel less proud if I'd worked for NLM Dutch Airlines.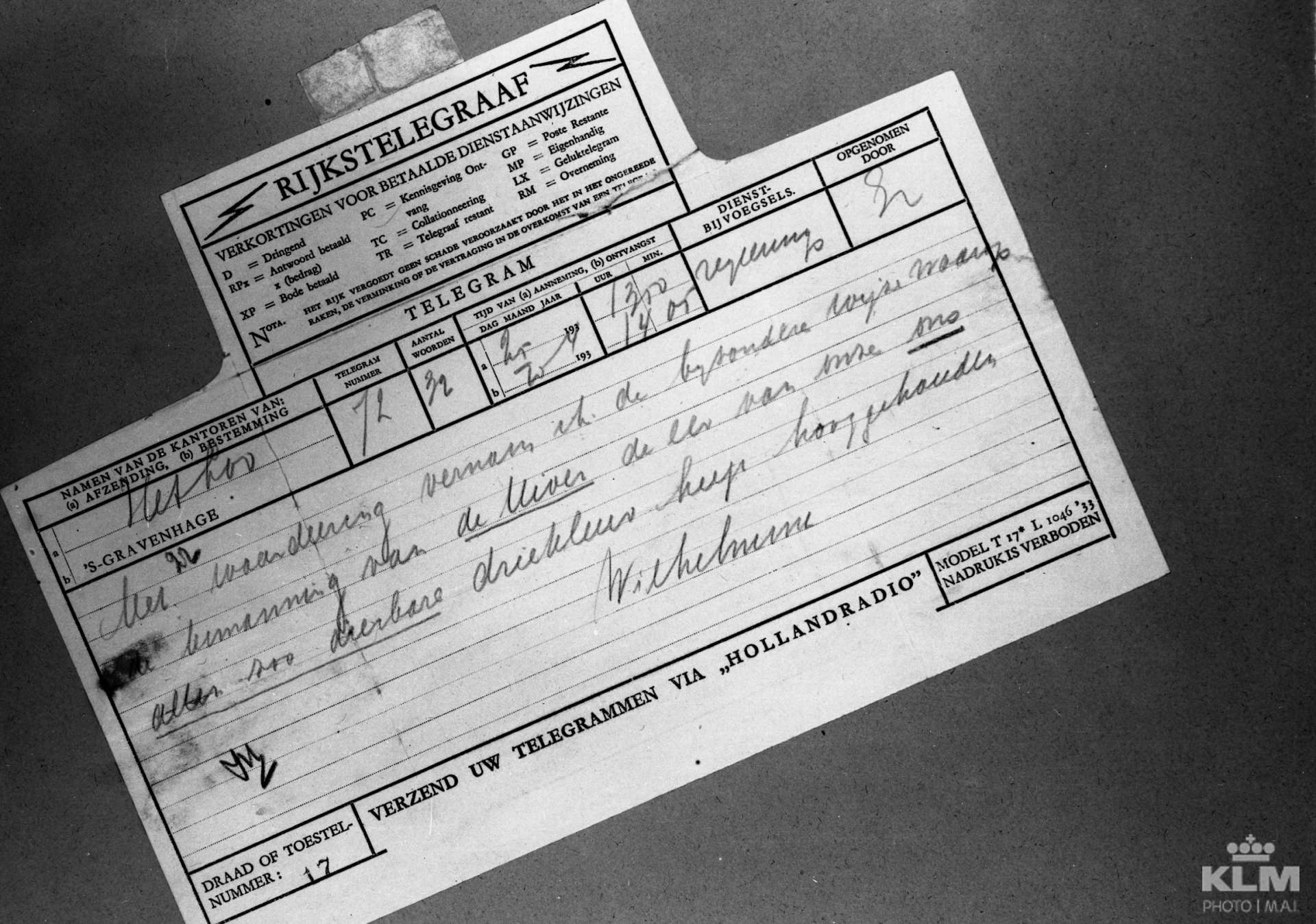 Telegram
KLM's archives are full of photos depicting minor and major occasions graced by members of the Dutch royal family. I'd like to show you some in this blog. Starting with this telegram dating from 1934, when the crew of the Uiver earned KLM worldwide fame thanks to their success in the London to Melbourne Air Race. Flying a brand-new DC-2, they put in a performance that also impressed Queen Wilhelmina. As soon as Captain Parmentier and his crew touched down, she conveyed her warmest wishes to them by telegram.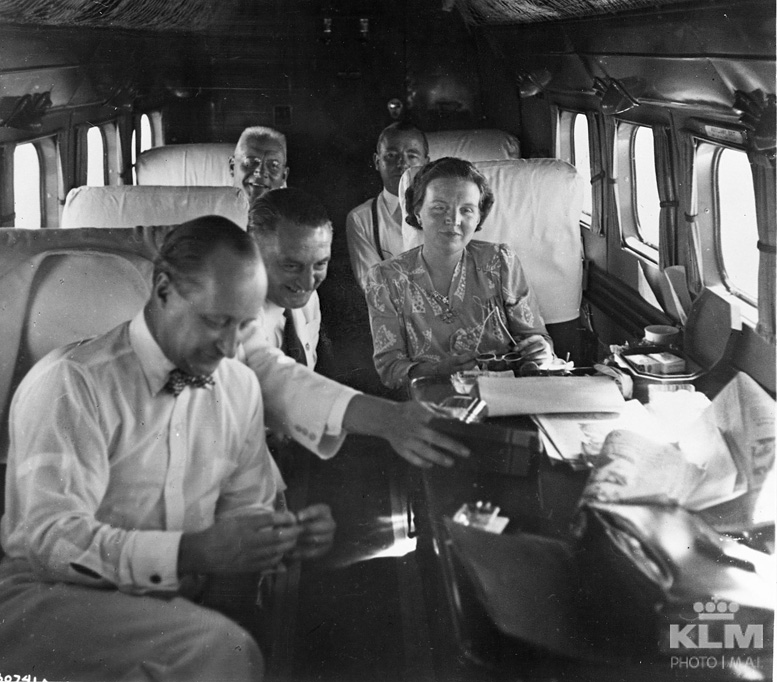 West-Indies
The royals were globe-trotters, of course. All that remained of KLM during World War II was a single European service (between Bristol and Lisbon) and the so-called West-Indian Operation. Thanks to this Caribbean branch, Princess Juliana, who was in exile with her daughters in Canada, managed to visit the Antilles and Suriname on several occasions, as captured in this photo.

Beatrix
Princess Beatrix, who would later ascend to the throne, went on a lengthy tour of the United States in 1959. Naturally, she travelled by KLM aircraft and, having been away so long, her return was celebrated with all due pomp and ceremony. Naturally, her mother, Queen Juliana, was waiting on the platform at the airport, overjoyed to see her daughter set foot on Dutch soil once more.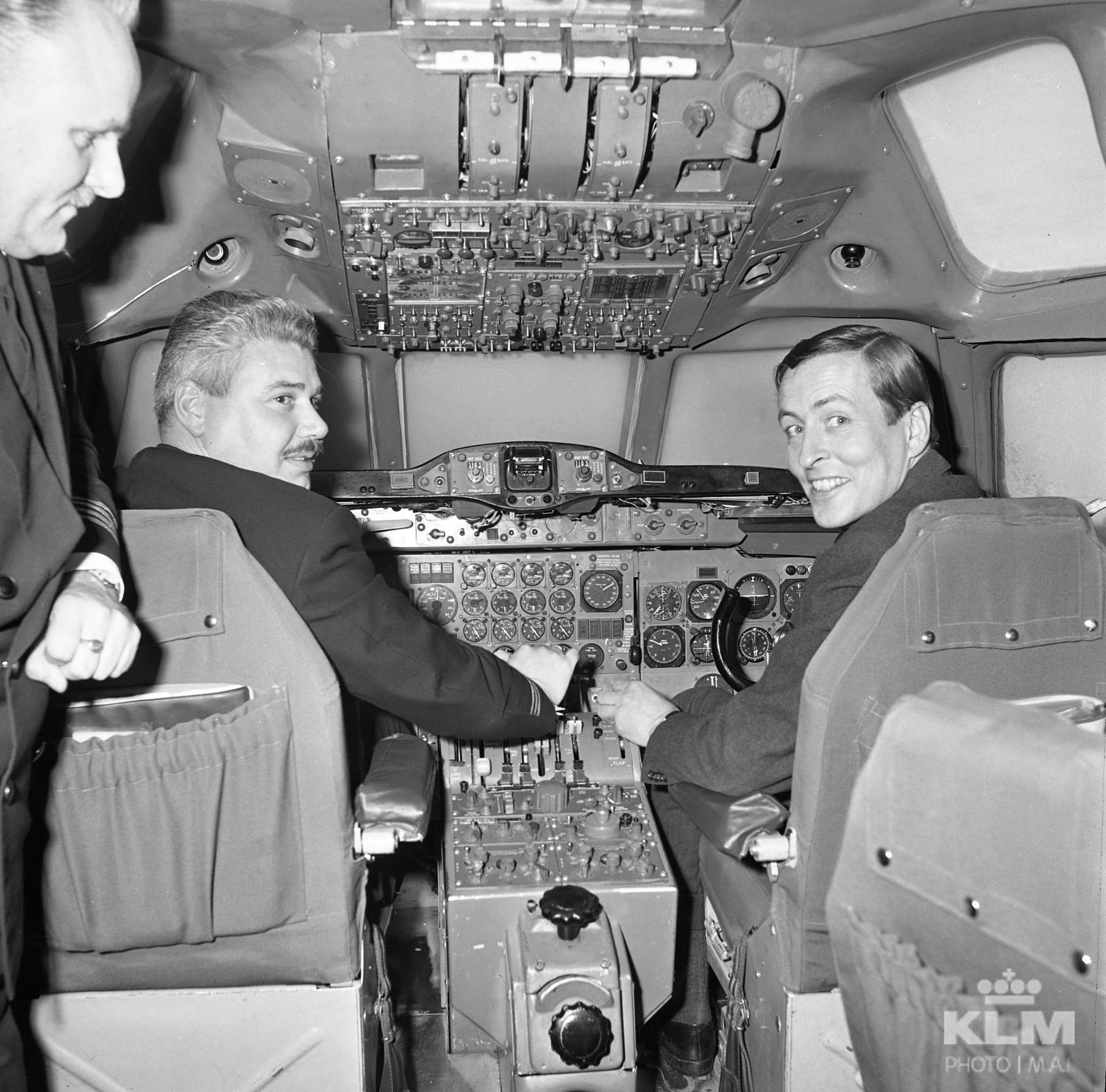 Visiting the work floor
The royals paid regular visits to KLM. Prince Claus was given an introductory tour in 1966, visiting various KLM facilities and Schiphol Airport. It was all part of his familiarisation with Dutch society and the business world ahead of his marriage to Princess Beatrix. The prince was accompanied by President & CEO Van der Wal and various others, and his tour included a look inside a DC-8 flight simulator.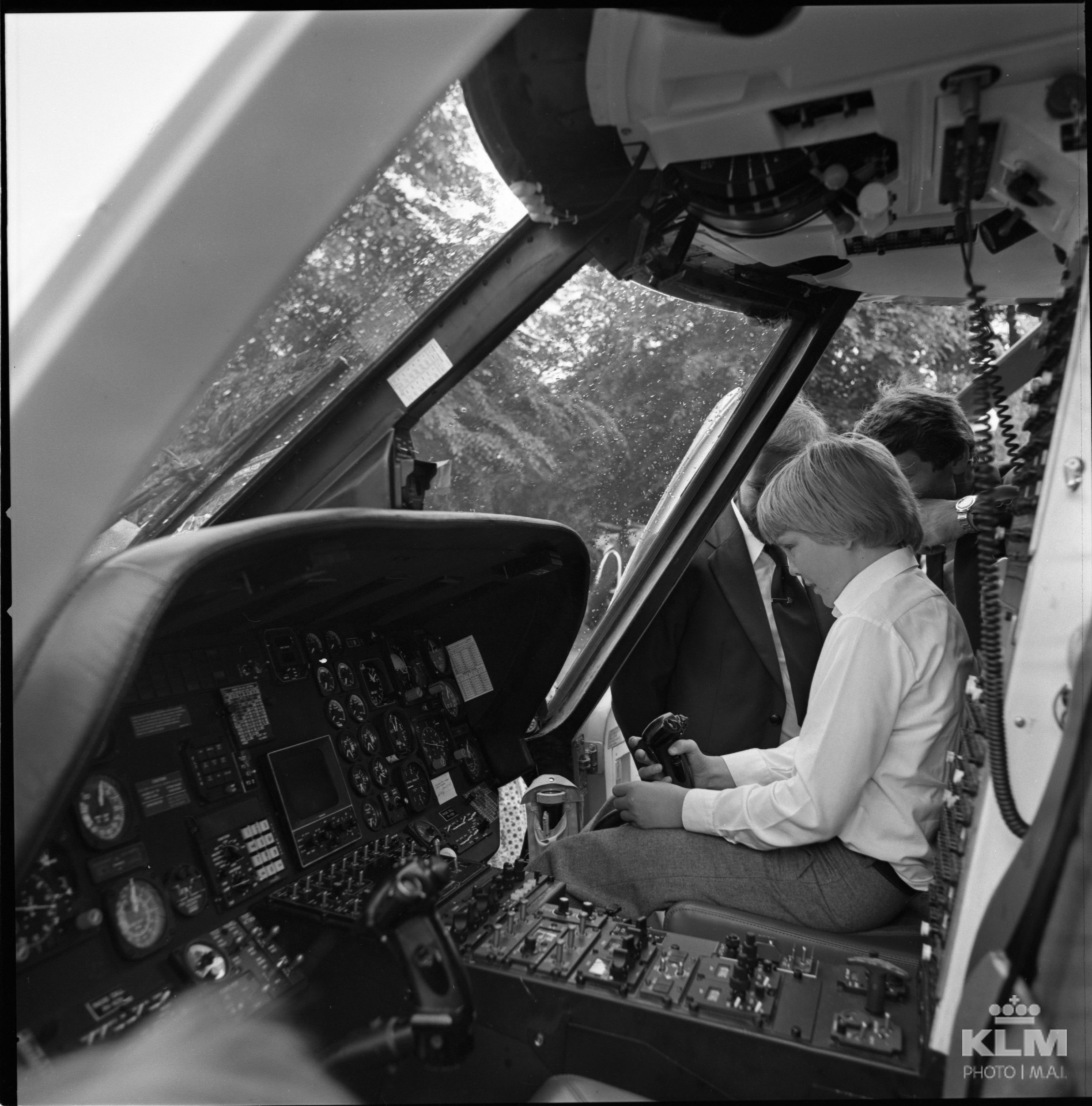 A return visit from KLM
Judging by the photos, the Dutch royal family almost invariably visited KLM. Which is logical, of course. Many of the photos show them boarding or leaving planes, but on one occasion KLM visited Soestdijk Palace. That was in the year Queen Juliana abdicated and her daughter Beatrix took the throne. The queen's farewell would not have been complete without a parade, and the entire royal family gathered on the palace steps to greet the many well-wishers passing by to pay their respects. The exhibition in the palace gardens in 1980 had a large corner devoted to KLM, marking the 60th anniversary of Dutch civil aviation. The exhibits included an impressive helicopter, which drew the attention of Crown Prince Willem Alexander, who was given a full rundown of its instrumentation.