Cool! Everything You Ever Wanted To Know About KLM's Winter Operation
It's winter and excitement is building for the festive season ahead. From now on the weather could freeze or thaw at any time. Personally, I'm hoping for a freeze, because I've signed up as a volunteer for the KLM winter operation. We are responsible for de-icing, which means removing snow and ice from the aircraft wings and fuselage, or preventing it from forming in the first place. This has to be done before you can safely start your journey.
Critical situations
Permanent staff and volunteers work in the winter operation. The volunteers are mainly people like me, who have a permanent position, but whose work is flexible and who can miss a day at the office now and then. We are deployed whenever the situation gets critical.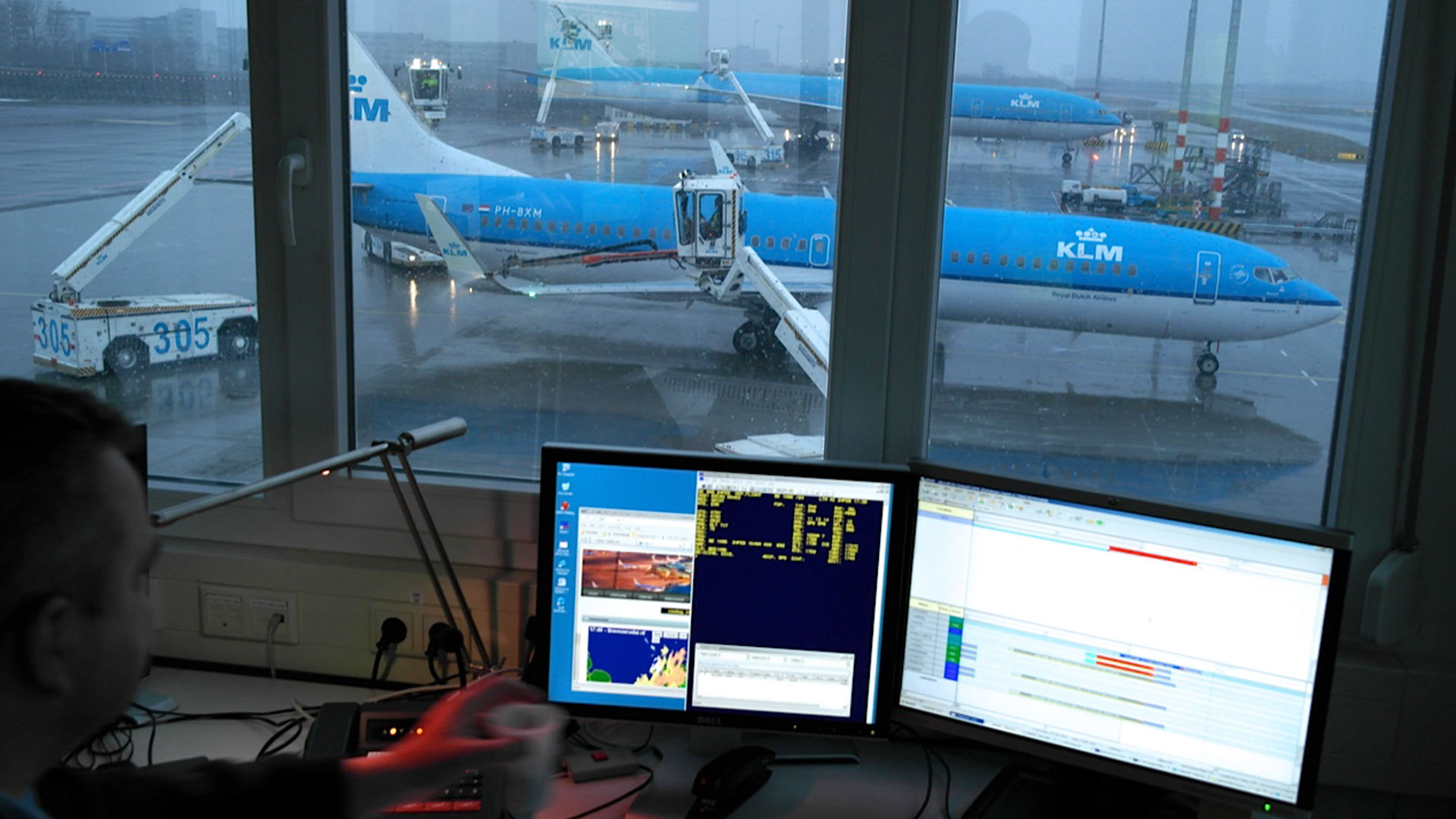 In the Safeaero
Every summer, the winter operation organises open days to attract new people. I just went along with the intension of writing piece about it. But, before I knew it, I was sitting in a Safeaero with an instructor. A Safeaero is a de-icing machine with an aerial work platform from which the operator sprays de-icer onto the aircraft. It's very high and very scary and requires much more courage than I can muster. Luckily there were coordination positions available.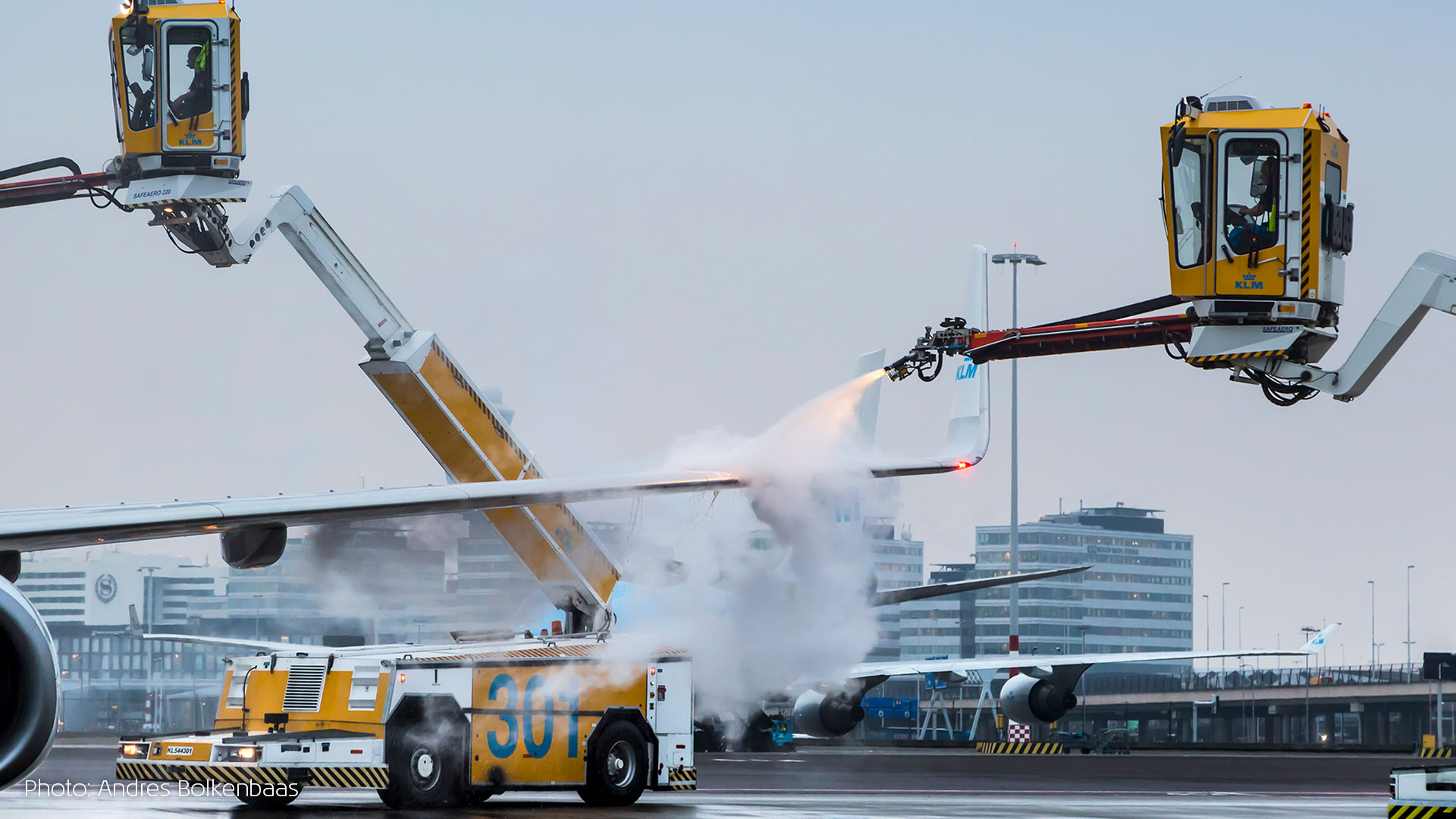 Learning on the job in the ice tower
I went on a tough theory course, during which I learned all about aircraft, de-icing fluids, safety, and automation and communications systems. I really did my best and passed with distinction. I'll learn the practical side on the job from an experienced coordinator. My job will be to schedule operators and equipment, send them to the correct aircraft, and communicate with the airport and pilots.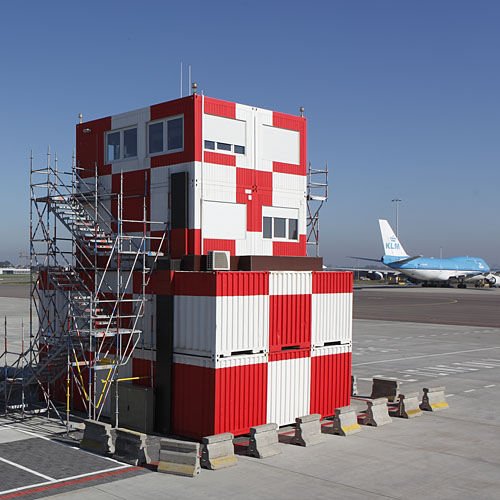 I'll work from the ice tower. For those of you who know Schiphol, the ice tower is the red-and-white building near the Central De-icing Facility that looks like a mini air traffic control tower. The tower is full of computer screens and communications equipment. Kilo-Lima-Mike – I've got the NATO alphabet nailed!
Immense precision
The operators do their practical training during special practice weeks. They learn how to operate the de-icers and practice spraying. This has to be very precise, because they mustn't touch any of the delicate and moveable parts of the aircraft. Water, rather than de-icing fluid, is used for training, which also means the aircraft come out nice and clean at the end.
Winter has now begun. The worse the weather gets, the more many of us hanker after a flight to the tropics. But the weather can't get bad enough, as far as I'm concerned. My winter operation colleagues and I ensure you have an ice-free flight. Is that not very cool?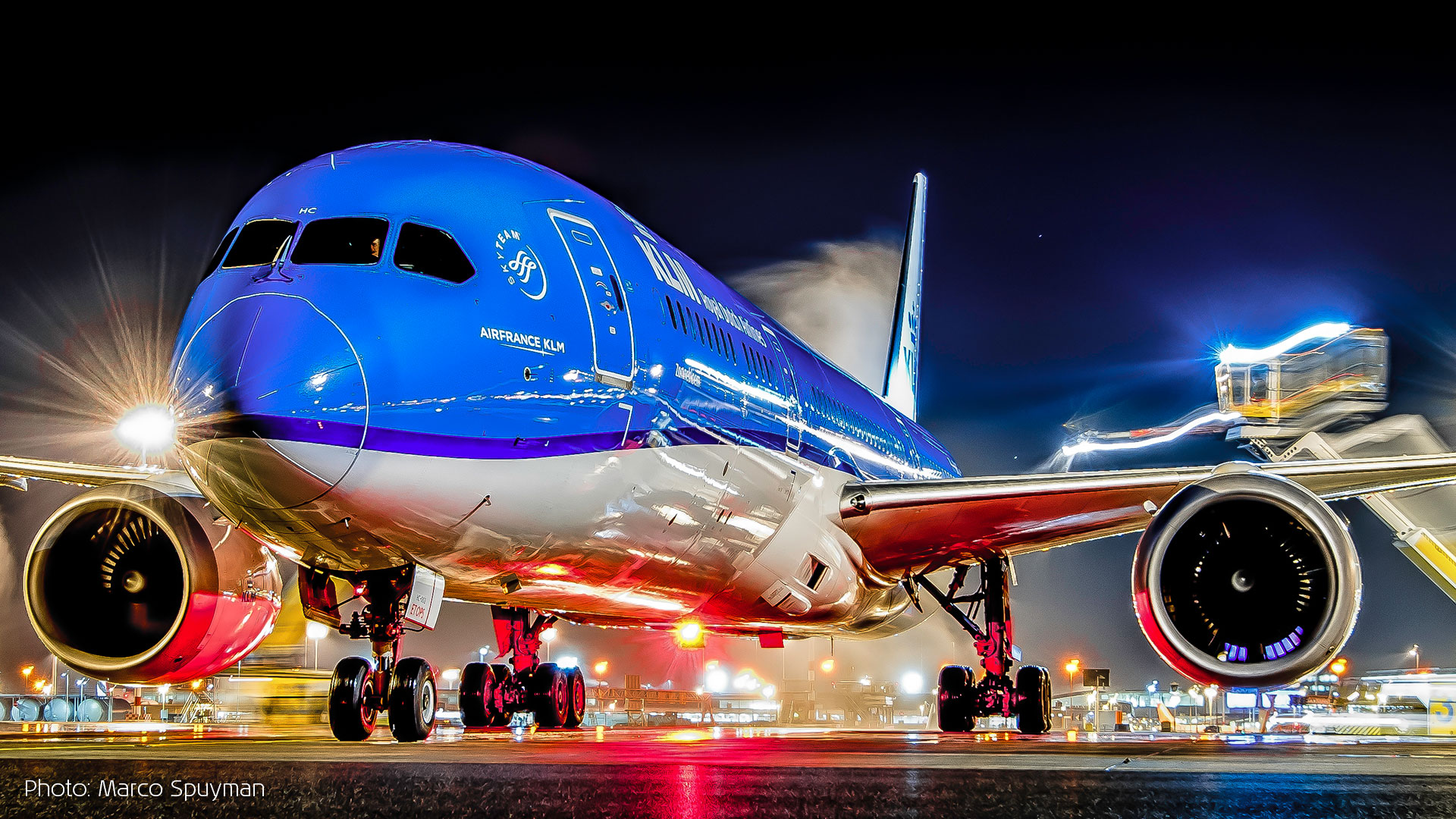 Information you wouldn't want to miss:
De-icing fluid is a mixture of water and glycol.
Glycol is biodegradable, but because it can extract oxygen from water, it is all collected and taken away.
The glycol is then extracted from the collected liquid.
KLM's winter operation de-ices 55 airlines at Schiphol.
It takes between 3 and 20 minutes to de-ice an aircraft, depending on its size and the weather conditions.
Almost 300 employees work in the winter operation to ensure that aircraft can take off ice free around the clock.
If you would like to know more about de-icing, check out an earlier blog and film: