The KLM100 collection: from staff uniform to handbag
KLM is celebrating its one hundredth anniversary. It's the perfect opportunity to celebrate the future with a unique, limited edition collection of KLM products. Everything is made with care and love, from sustainable materials – from bamboo to recycled plastic. Our women's uniform and even our leather headrest covers in the cabin have been given a second life. Perhaps best of all: not only do all these items tell a special story, they also give something back to their creators. In this blog we'll tell you how the collection came about.
Products with a (hi)story
KLM collects materials from all its departments and gives them a new lease of life. We've got numerous initiatives underway to separate waste and re-use materials. So, for the production of the KLM100 collection, it was only logical to re-use and recycle as much as we possibly could. At KLM alone, we have found a wealth of materials – beautiful, sustainable, and pure KLM. In other words, perfect for our anniversary limited edition articles.
The KLM women's uniform
Let's start with our used women's uniforms, which are made for intensive use and are of the highest quality. After years of loyal service, the uniforms are replaced by new ones, but the material used for the uniforms is of such good quality that it can still be used for other purposes. That makes us very happy, not only because of the material, but also because of the iconic blue colour that we can bring back in the products.
But how do you turn a uniform into a handbag? First of all, the fabric has to be pulled apart by machine and processed into fibers. It is then processed in a special needle machine into a soft and extremely strong KLM-blue felt. It's an ideal fabric for countless products such as shoulder bags, luggage labels, key rings, laptop sleeves, and wallets.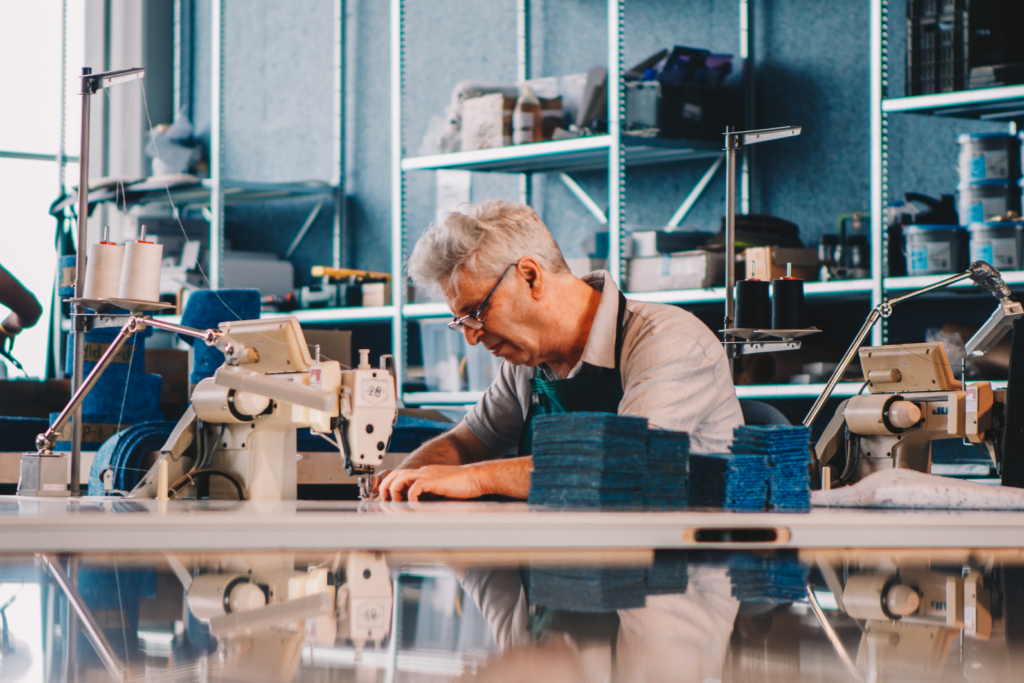 But it gets even better. Not only is the material special, but so are the people who make them. They are part of i-did, KLM's partner organisation that helps people on welfare to enjoy their working lives again and to discover – or rediscover – their talents and interests, and with success. Seventy percent of these motivated men and women found a permanent job after having worked at i-did. (High five!)
Leather headrest covers
The women's uniforms aren't the only items on board that can take on a new life. We regularly replace the leather headrest covers in our Economy Class. What happens to the old ones? Chances are you're catching on.
The covers are made of authentic, natural material – perfect for the KLM100 collection. Recycling company Circulairinbedrijf has used its expertise and innovative techniques to make beautiful passport covers, notebook holders, glasses cases, handbags and more. Recycled KLM Cargo aircraft tires proved to be the ideal solution for a sturdy handbag handle.
Similar to i-did, Circulairinbedrijf helps to get people with a physical or mental impairment into the labour market. It offers between ten and fifteen places where people gain experience by working on a variety of projects and products. It allows trainees to expand their network so they can improve their chances in the labour market.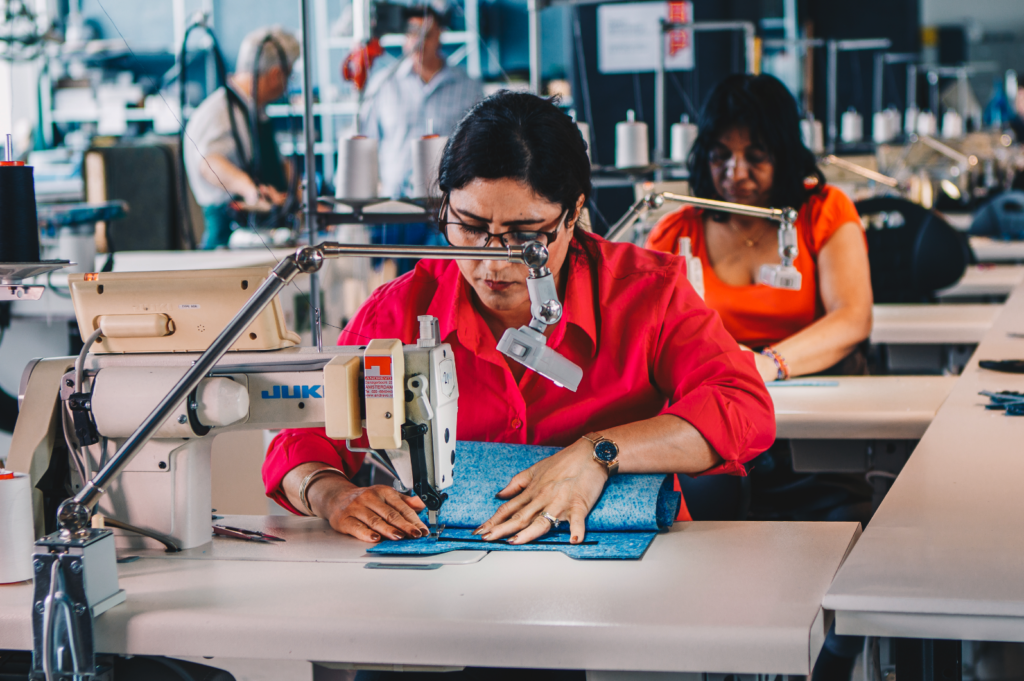 Bamboo and PET bottles
We also found sustainable and recycled raw materials from outside KLM – coffee-to-go cups made of bamboo and KLM flags, hanging outside every KLM building, made of PET bottles. We are particularly proud of our KLM water bottles made at Join the Pipe.
Make a wish!
We sell all products from the KLM100 collection at a fair price, and part of proceeds go to the "Make-a-Wish" foundation. The charity fulfils the cherished wishes of children with serious and sometimes life-threatening diseases.
Want one?
As a reminder of our one hundredth anniversary, all products carry the special KLM100 logo. You can view and buy all items online in the KLM shop. Are you enthusiastic about a product? All products are limited editions and available only in limited numbers.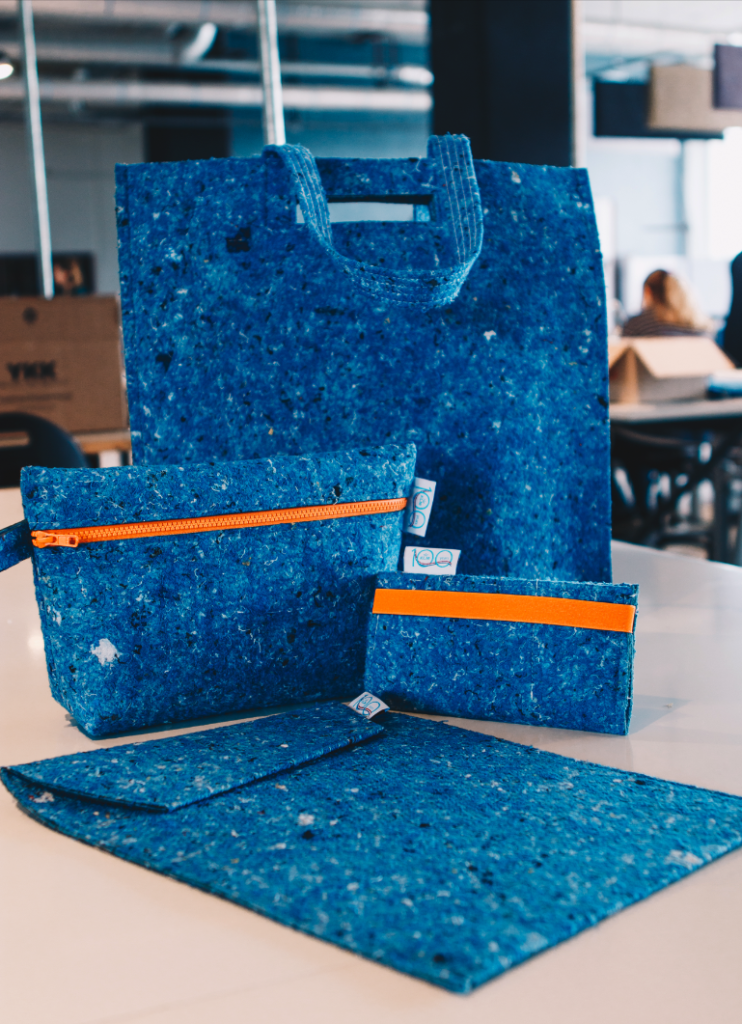 By the way, if you buy a product, don't forget to check out the label. To emphasise their well-travelled past, almost every product made of uniform fabric contains a washing label which reads, "The fabric of this uniform has had countless hours of flight time, done many years of beautiful duty and met thousands of special people."