KLM's Atilla Balci – For All Your On-time Departures
KLM employs hundreds of people, perhaps even thousands, who do their work almost invisibly. They are all tiny cogs in a well-oiled machine we call "Operations". Take Atilla Balci, for example. He is one of 202 turnaround team leaders, better known as TLOs, who ensure that our planes are efficiently unloaded and reloaded, so that they're ready for departure on time.
This is the second in a new series of blogs called "The ABC of KLM". In the first, I joined two aircraft tug drivers on the platform. This time round, I'll be accompanying Atilla Balci (64), born in Posof, Turkey, married and father of four, who also spends most of his time working around aircraft on the platform.
What exactly does a TLO do?
"In a nutshell, we're responsible for the aircraft turnaround process, which starts when a plane arrives and ends when it leaves."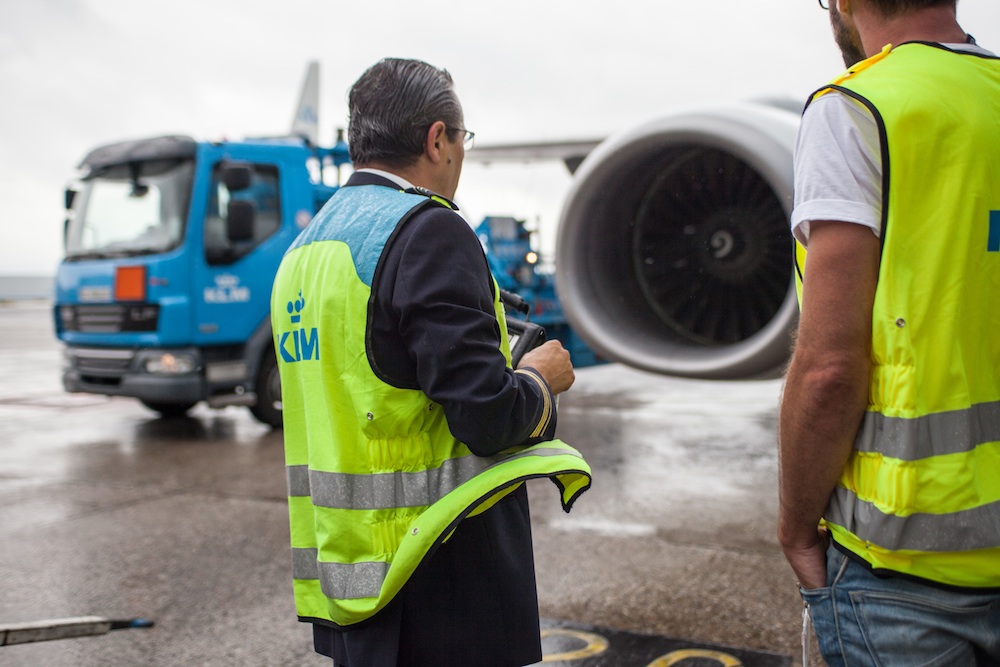 "We do this with a team of five. To give you some idea of the pressure: some aircraft types have to be ready for departure within 35 minutes. I check if all baggage, cargo and mail is on board and correctly loaded. To do this, I stay in touch with all operational departments. I'm like an events manager. I coordinate all communications between people working in and around the plane – cockpit, crew, cargo, refuelling, catering, cleaning, baggage and gate agents.
That sounds pretty stressful. Do you ever delay flights if something seems wrong?
"Safety is the chief priority. If anything is wrong, I get to the bottom of it. In short: safety first, then punctuality."
There's a passenger missing from the flight we are monitoring, and there are only four minutes left till departure. Atilla instructs his colleagues to take the passenger's suitcase off the plane.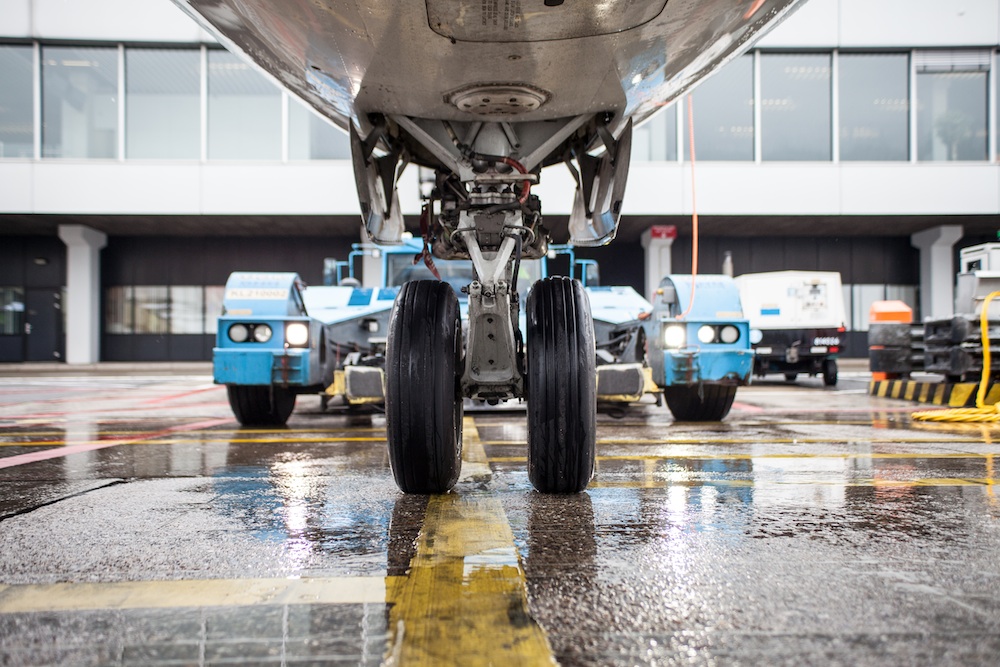 Two minutes later, the passenger turns up. Atilla has already made his decision, the bridge has been withdrawn and the pilot has already requested start-up orders from the tower. The passenger will be left behind, ensuring that there is no delay. Many travellers have to catch connecting flights and every minute counts for them.
How did you become turnaround team leader?
"I joined KLM 32 years ago, starting out in the baggage basement. I became senior loader and then general driver, bringing pallets and containers to and from larger aircraft, before I was promoted to this job."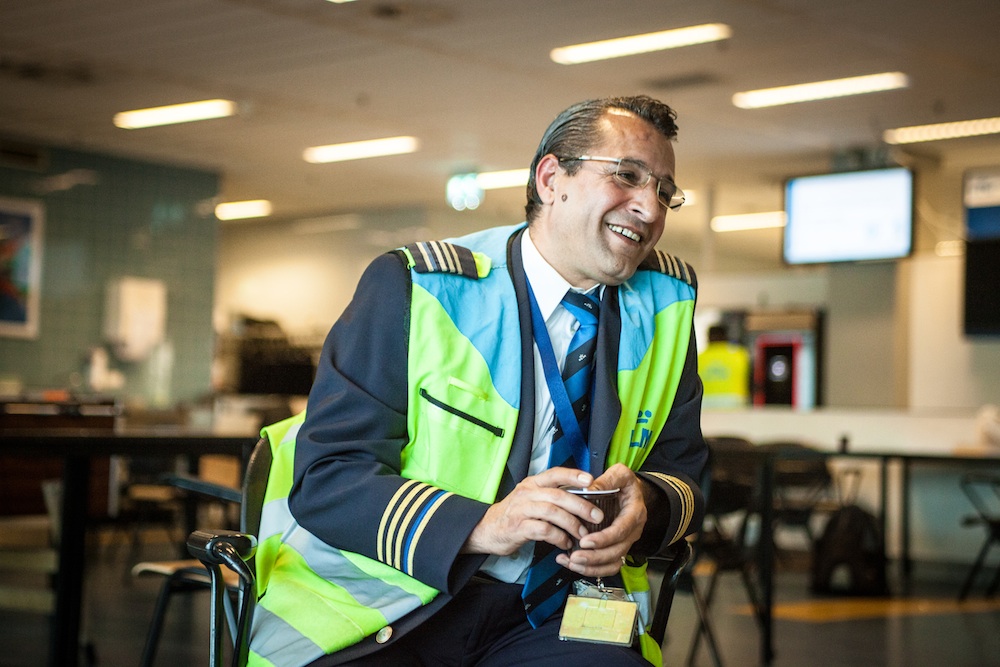 Tell us about your average day?
"I work irregular hours. Sometimes I'll be on the early morning shift, and then I'll work the late evening shift. Every day is different. When I arrive, I report to management and check which flights I'll be responsible for. This is where I register my iPad and the numbers of my walkie-talkie and mobile phone.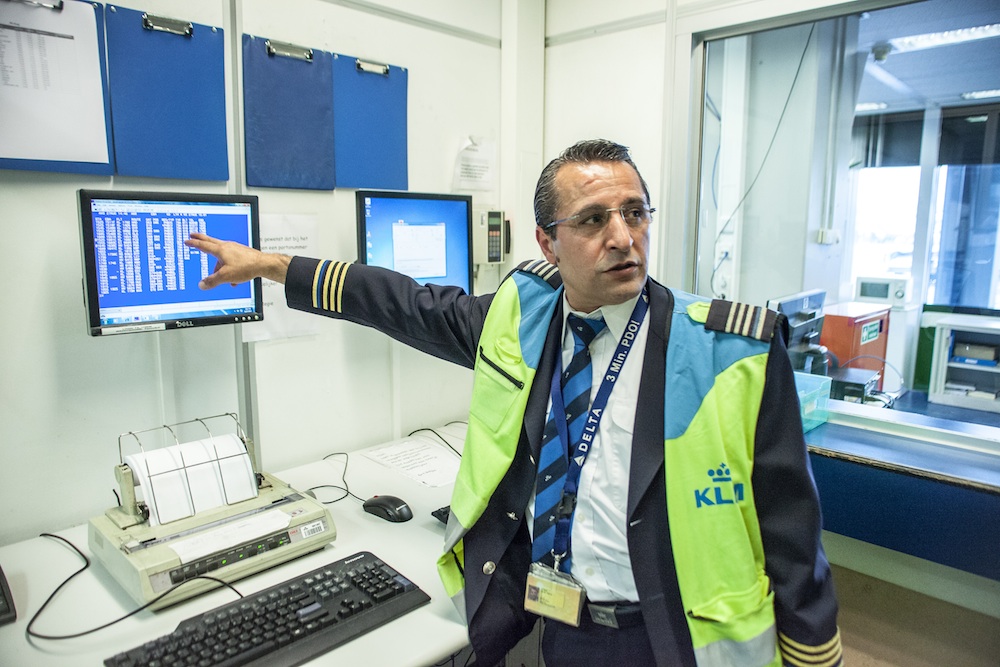 "This ensures that all team members and departments handling the flight –refuelling, cleaning, baggage, catering, cargo, mail, cockpit and gate agents – know that I'll be the TLO in charge and which flights I'll be handling."
"I always want to be well prepared. Operations always run differently than planned, which adds to the fun of my job. I check the schedule to see which of my colleagues will be assisting me. Then I roll up my sleeves and head out to the platform."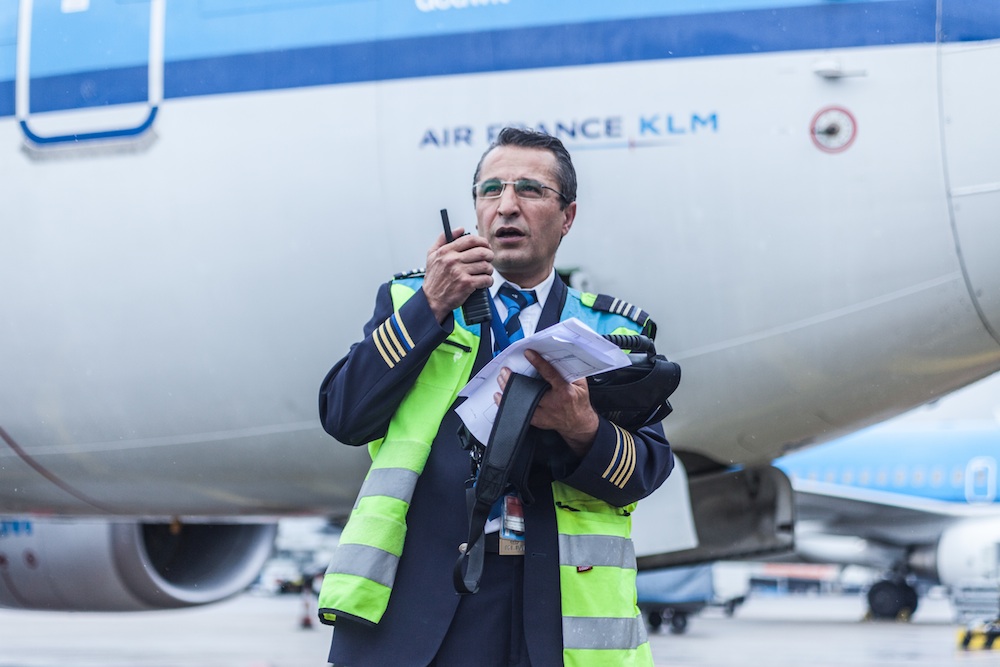 Do you have any bad days?
"I have a pretty positive outlook on life, so I don't really have many bad days. But if you really want to know: I don't like the rain. It messes with my hair."
At that very moment, two colleagues come walking by and point at the rain and then their hair. Atilla enjoys a good laugh and his contact with colleagues is quite informal, so jokes are certainly allowed. "Humour helps keep your spirits up."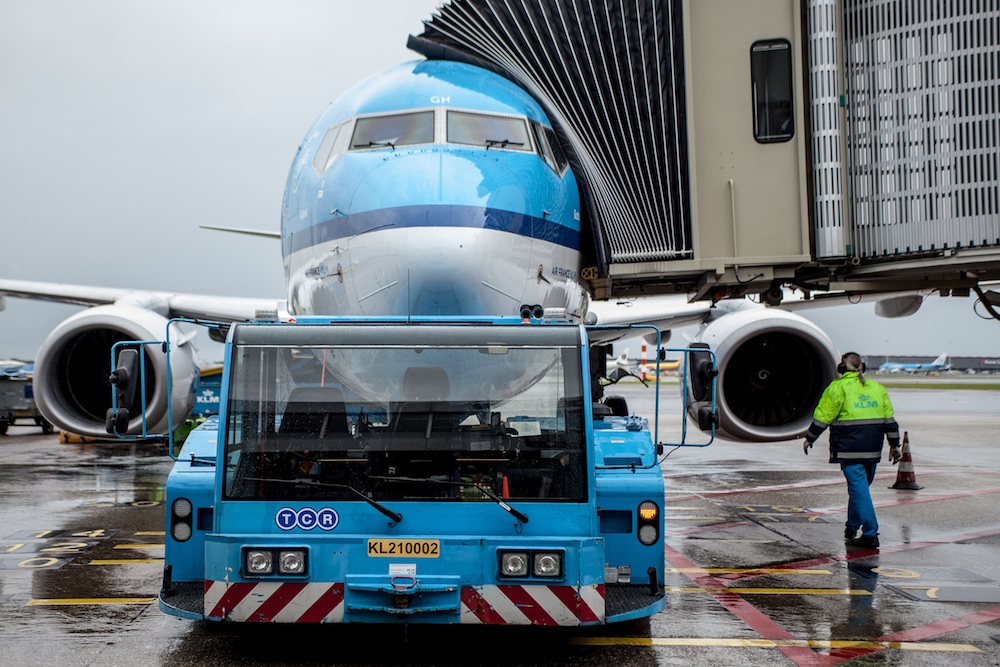 Do you have any tips for KLM passengers?
"Try to get to Schiphol on time. Unexpected things can always happen when you travel. You may forget your passport, traffic could be heavy, the weather may be bad – travelling is always more fun if you can take it easy."