KLM's first transatlantic flight – Part 2
Last week, I started this two-part blog with the departure of KLM's first transatlantic crossing – The Flight of the Snip – which took place 80 years ago. In this second part, I'll be looking at the flight across the ocean to Paramaribo in Suriname. Captain Hondong kept a log of the Snip's 3,600-kilometer flight over water. Here are some excerpts from this logbook, beginning with the departure from the Cape Verdes Islands. His entries offer startling insight into the way flights were operated in those days and to what extent the weather could wreak havoc. To complicate matters, one of the crew's key navigational instruments proved to be defective at take-off.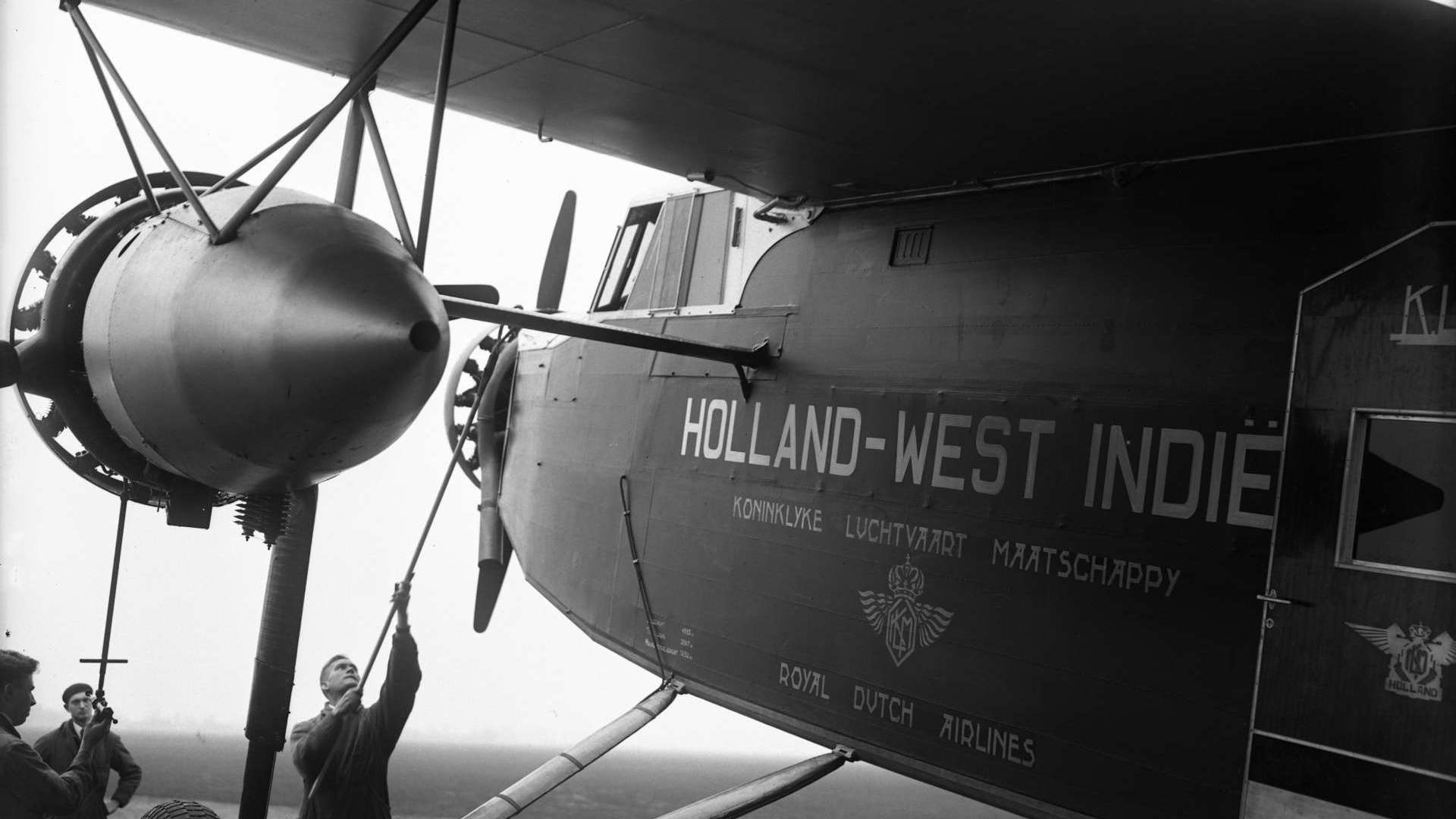 19.45 Operator reports radio is down. Drift measured every 20 minutes. Radio still down at sunset. Drift measurement by both lamp and drift meter.
21.10 Radio repaired. Contact with the K-18 (Royal Netherlands Navy submarine).
23.00 Position reported after sextant reading at 22.25. Estimated rendezvous time with K-18 is 00.30 on 20 December.
23.55 Bearing from K-18: 75. Relayed telegram to Minister of Defence and thanked crew of K-18 on behalf of Snip crew.
00.30 Requested bearing.
00.38 Received coordinates 11.55 N and 33.10 W. Bearing 9 and asked to confirm if lights are in sight. Instructed reply: "Signal if engines heard". Clouds 6/10, same altitude.
00.42 K-18 signals: "All hands on deck. Probably heard your engines. They see you. I'm off to have a look."
01.15 Altitude: 750 metres.
01.20 Got word that radio down again. Asked Stolk to assist operator in seeking defect. Was alone up front and saw fuel pressure dropping on all engines, causing immediate loss of power. Flying on lower tanks in the cabin. Fuel pressure was low when flying on these tanks. Called Stolk and switched to wing tanks. After slow descent to 500 metres, fuel pressure went up and engine power returned. By then Stolk had come up front and had pumped pressure up to around 5. Climbed back to 750 meters. Van Balkom still attempting sextant reading. Drift measurement still through gaps in cloud cover.
03.00 Estimated speed 315 km/h. "Stuyvesant" (KNSM vessel) reports winds 30 km at 750 metres, tailwind coming in at 20'.
03.55 Radio partly repaired, but poorly usable.
04.00 Weather getting worse, trade wind clouds and high cloud with light thunder. Flying blind.
06.00 Heavy showers.
08.00 Trade wind clouds, 6/10 high cumulus, rain.
09.30 Altitude 500 metres, under the clouds. Bearing Paramaribo 90', impossible, too far. Stolk came up front. Sun bearing difficult because weather is poor. Waiting for bearing, we were over land at 10.18. Followed the coast west, pinpointed map position after 5 minutes, flying at 400 metres.
10.25 Had telegram sent to K-18 and "Stuyvesant" reporting: Coast reached and thanks for assistance, with request to relay to Porto Praia.
10.55 Passed over Cayenne, then Devil's Islands, after which we set course for Albina and on to Paramaribo. Leg: Iles du Salut- Paramaribo. Heavy showers with very low cloud. Passed over Paramaribo several times and then set course to Zanderij.
12.55 Surveyed terrain Zanderij and landed. Anchored aircraft, covered engines and took train into town."
It was 20 December 1934. It took them 15 hours and 5 minutes flying to cover a distance of 3,300 kilometres. The cruising speed was 220 km/h. On landing, the tanks still held 1,650 litres of fuel. The final sentence in Hondong's log is down-to-earth and professional, as befits a good pilot, but it is meagre testimony to their reception at Zanderij, which was enthusiastic, to put it mildly. Hundreds of people gathered to meet the aircraft and the crew were welcomed with speeches, official greetings and a festive parade into Paramaribo.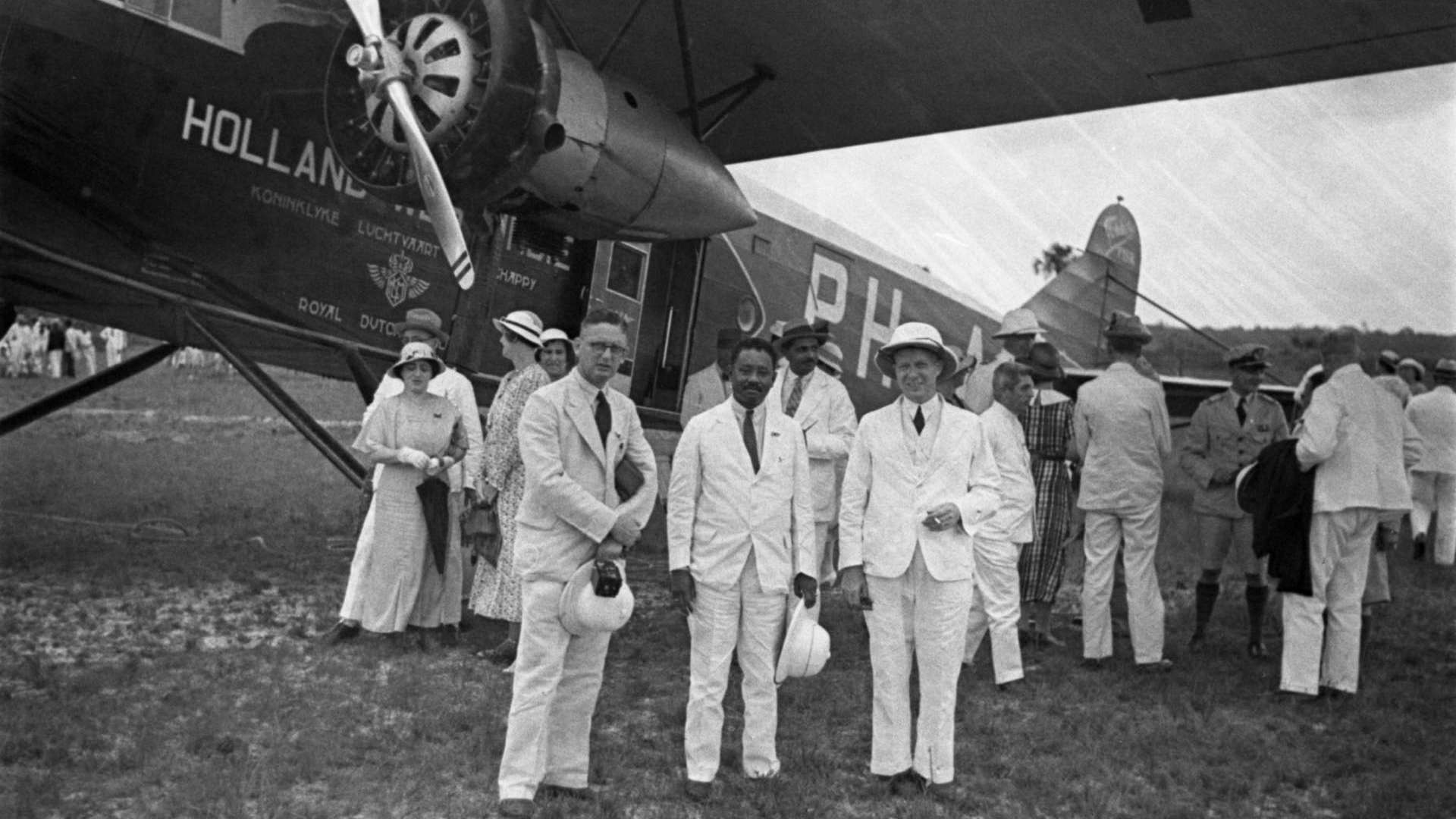 The last leg of the trip was completed on 22 December, flying to La Guaria in Venezuela before setting course to Curacao, where thousands gathered to welcome the Snip. The governor presented the entire crew with knighthoods on behalf of Queen Wilhelmina. On 23 December, there was a short trip to Aruba, their final destination. The journey lasted a total of 7 days, 19 hours and 20 minutes. The total flying time was 54 hours and 27 minutes, covering a distance of 10,488 kilometres.
Immediately after landing, technicians began reconverting the aircraft, so that it was suitable for passenger transport. The aircraft remained in the Netherlands' western colonies, as did its crew. On 19 January 1935, they began operating a scheduled service between Curacao and Aruba, which marked the start of KLM's so-called "West-Indian Branch".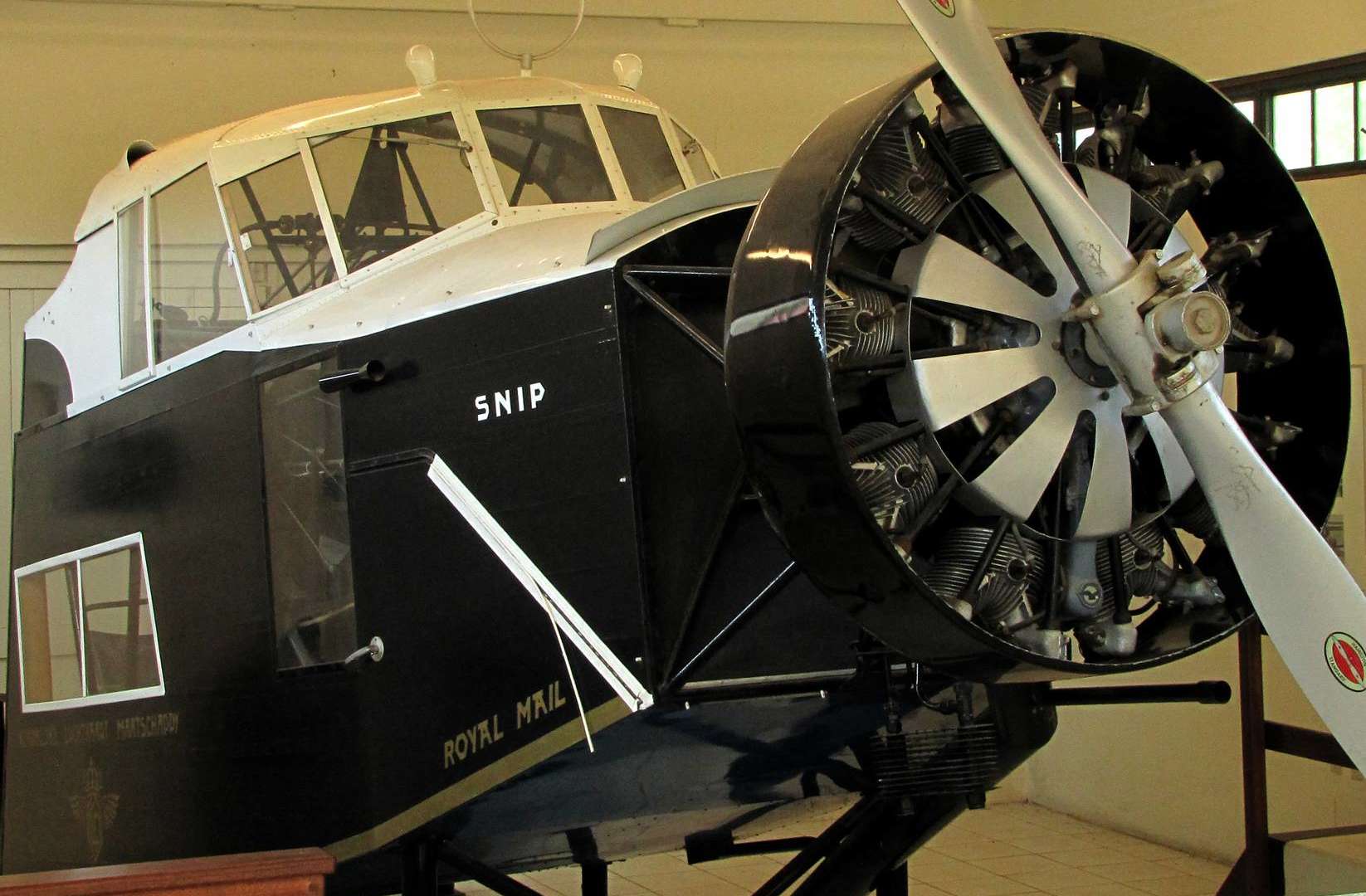 The Snip was decommissioned after the Second World War and subsequently left at the mercy of the elements on Curacao. In the end, only the cabin remained, which was lovingly restored by KLM's maintenance division in the Netherlands in the late 1980s. Eventually, it was brought back to Curacao in 1992, where it remains a lasting memorial to a remarkable flight.
Copyright Visuals and Video: Nederlands Instituut voor Beeld en Geluid