One of the most frequently asked questions that KLM receives via social media is about retrieving lost property. That inspired KLM to set up a special Lost and Found Team. The team uses all available information such as seat number, telephone number, and publicly available social media data to reunite passengers with their personal belongings.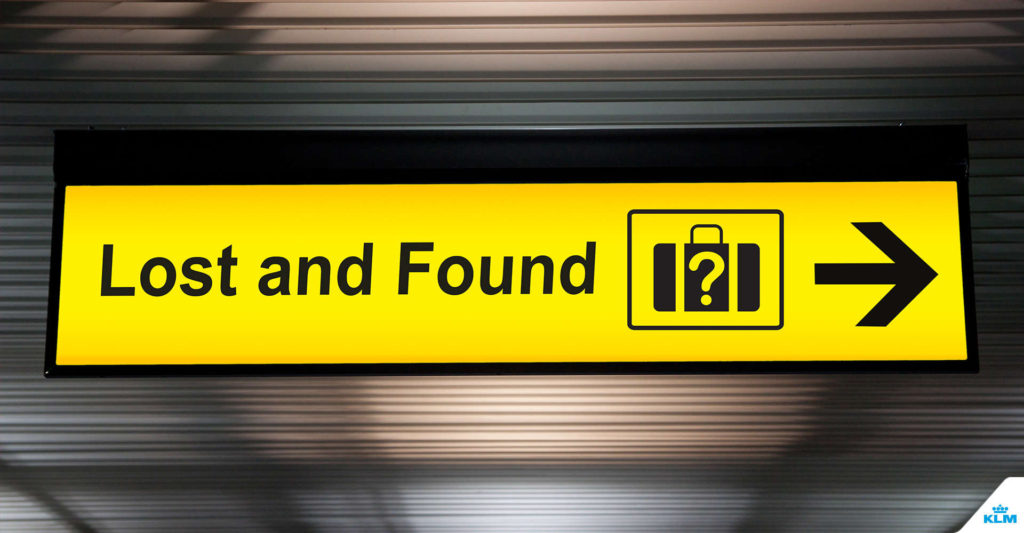 Each year, KLM's Lost and Found office finds about 12,500 objects – whether forgotten, dropped, or lost from pockets. Some are of inestimable value, some are insignificant. To research the blog, I went nosing around through all that stuff, and among the people at Schiphol Airport.
"I'll put my bag here where it's safe."
Remarks like that are not a luxury in KLM's Lost and Found office located behind the customs office – a small room with a desk and a view of the transfer passenger security filter.
Before you know it, your bag will be handed over to the one of the many passengers who show up asking about their lost property. Not only will it be brought in when it is found.
It will also get picked up by a KLM cockpit or crewmember following notification, provided it has some amount of emotional or material value. Unless you're trying to get in your ten thousand steps, you probably won't go running to retrieve some paper cup for anyone and everyone. The area of our airport is far greater than you might think, and we cover all that distance on foot. Rosalie, a runner, is panting slightly as we enter Gate E8.
Someone has left behind a tax-free (with a nice souvenir inside) and the KLM aircraft crew that have just arrived, have reported it to the Lost and Found Team.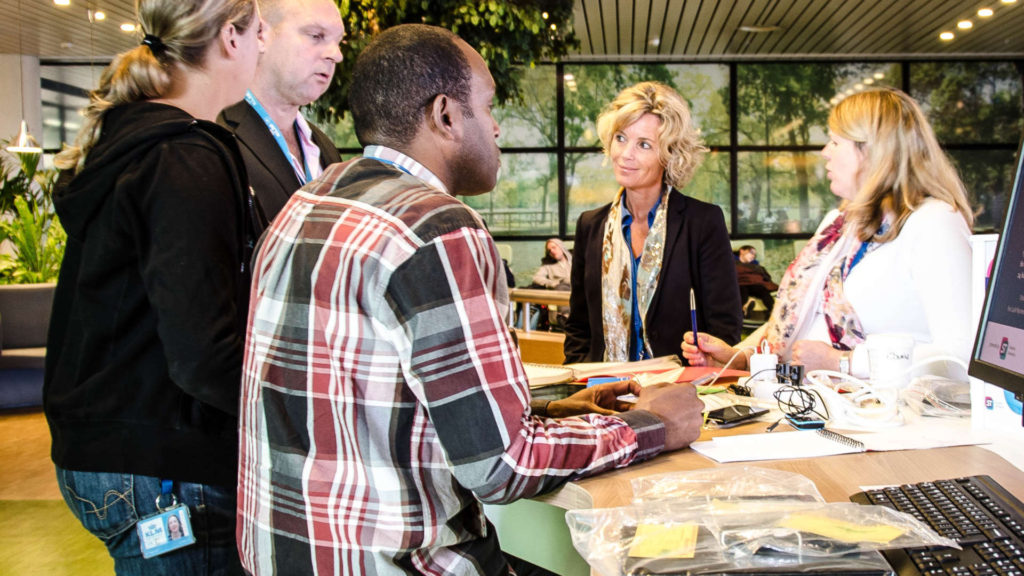 Back in the office, it turns out the owner is a transfer passenger who will show up later that afternoon for his onward flight. The runner on shift at the time will hand over the tax-free bag at the gate to the passenger, who will first receive a call.
About 250 items are found each week, and have about a 70% match rate. The top-three items are easy to guess: mobile phones, tablets, and glasses. And, no, lens-holders inside a glasses case do not count as glasses and only serve to cause greater confusion.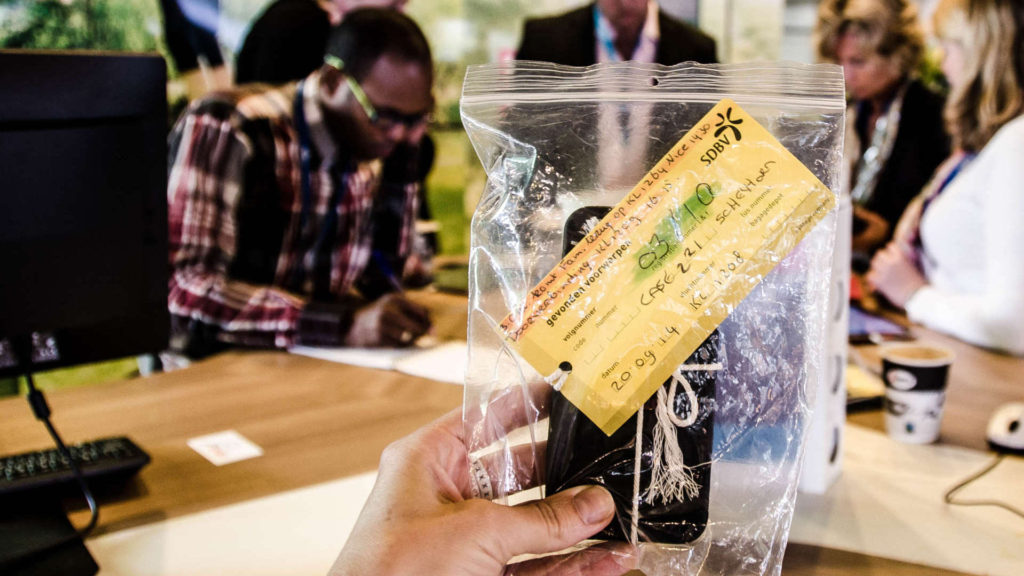 Keys, passports, and money also score high. Then there is a long list of items that might boggle the mind: ski helmets, framed photos, Minnie Mouse headphones, diaper bags, medicine bags (which are sometimes so big that they look like diaper bags) and the odd brown suede jacket.
The KLM crewmembers who find the item call the Lost and Found Team and leave it at an agreed location aft in the aircraft. It is tagged with a seat number, a name, and any other useful information. That's important because, otherwise, we can never find out where the passenger has got to. Most often, the search takes place through the computer system. Sometimes, though, it doesn't get that far.
A woman comes to the counter speaking broken English. She is looking for her daughter's Hello Kitty bag. Might it be… And indeed it is. It's here, turned in by someone else. Motherly feelings are universal and understandable. Even so, we have to do a small check because you can't just give anything to everyone. When asked what is in the bag, the mother responds with something unintelligible. No one understands. We unpack the bag but the questioning look remains.
Finally the mother pulls open the zip and unpacks the bag herself, a bit impatiently. A stuffed toy – unrecognisable in both shape and colour – appears. Tears pour from her eyes and her face turns red. "This is it!! It's from my daughter!!! I would not know… Thank you." The mother bows three times while she hugs the… thing to her chest. "You… you are like a god…."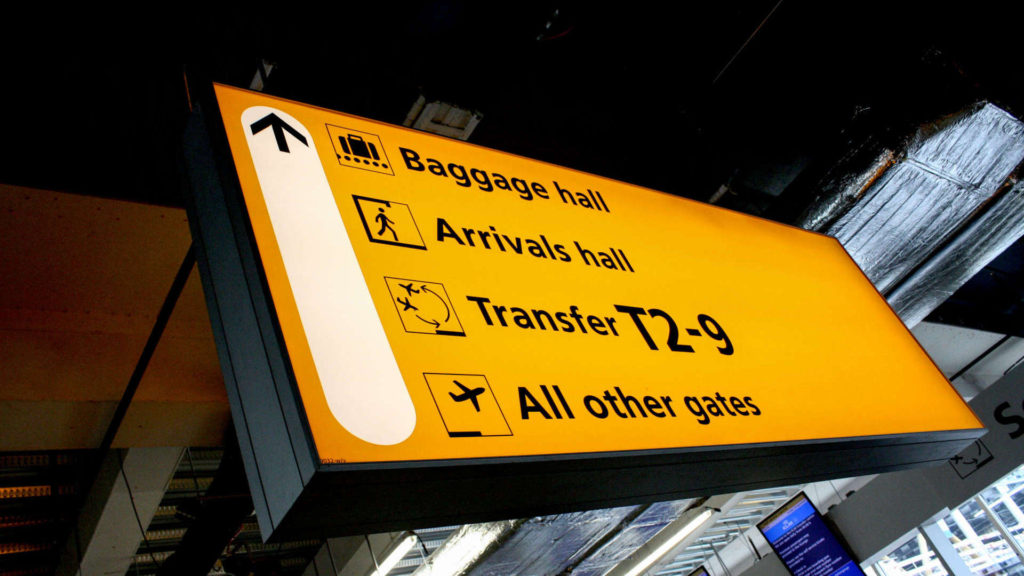 She signs for receipt and afterwards the whole team watches the elated passenger with Hello Kitty bag and… thing. Encouraged by this resounding success, I go to return a Starbucks cup (undoubtedly also of great emotional value) to a passenger flying to Boston. The cup comes from Milan and I walk the entire distance to the gate at the end of the E-pier filled with anticipation.
There is a whole group of passengers waiting to check in. I call out the owner's name and he comes to me. Feeling self-satisfied, I hand him the cup and wait for a response.
Am I also a god?
Will I get a hug?
I have no idea.
The passenger takes the cup, drops it indifferently into his bag and says, "Finally!"
Oh, well. Sometimes you can feel a little lost, yourself.