As you may know, I'm on a mission to visit every country on Earth. The counter is up to 164, which means I have 30 countries to go. This probably explains my love of maps and globes. When I visited the world's one and only Globe Museum in Vienna many years ago, I felt like a kid in a sweet shop, as you can well imagine.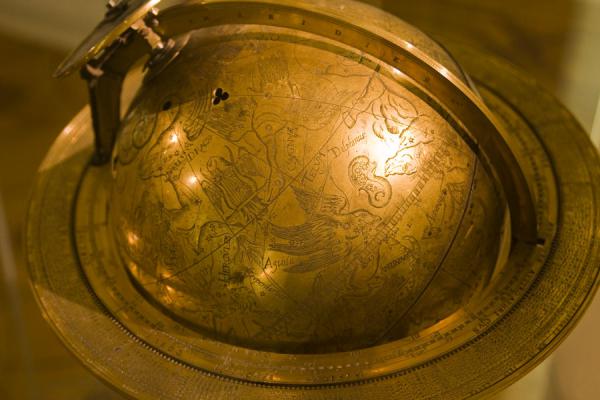 The museum was then housed in an old building with creaking floors and a dimly lit interior. Strangely, the museum was only open one hour a day. Many years later, on returning to the city of Lipizzaner horses and Sachertorte, I immediately went in search of the museum. It is now housed in the Mollard Palace, alongside Austria's National Library. The exhibition spaces are well lit and the lofty, decorated ceilings are truly impressive. The collection of globes can now be fully appreciated and enjoyed. Some of them are huge, others are miniscule, some are old, and a few are ancient. They are all handmade and in some cases they have been decorated, with elephants and giraffes grazing in Africa.
Solar system
I still find it hard to believe how they managed to create a reasonable representation of reality long before the first satellite went into orbit. Some of the continents do deviate from somewhat reality, but it remains something of a miracle that people could create a globe without a view from above!
Apart from globes of the Earth, there are also globes of heavenly bodies. The entire solar system was even replicated, with a candle for the sun, so that a teacher in bygone times could explain to his class how the planets revolve around the sun and how day and night come about on Earth.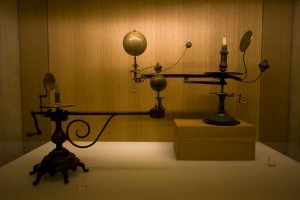 [tweet text="Just by looking at them, globes can make you dream of voyages to the remotest places on Earth."]
Just by looking at them, globes can make you dream of voyages to the remotest places on Earth. I see all the countries I've visited, but I mainly focus on those that are still on my wish list. I wonder when I'll be back to plant a flag in every single country.
Globe Museum
Palais Mollard, Herrengasse 9
1010 Vienna- Austria