Magical Sleepovers – This Time Not In An Aircraft
Remember when KLM converted the interior of a retired MD-11 into a comfortable apartment back in 2014? After crossing the globe 3675 times, the beautiful jet was a really unique living space. Of course, nothing compares to sleeping in an aircraft, but there are many more cool places available via Airbnb, the online holiday-home marketplace. Let's explore some more breath-taking Airbnb sleepover spots.
Sharma Springs | Bali
This bamboo masterpiece looks like it came straight out a Lord of the Rings movie, don't you think? This curvaceous condo contains four bedrooms with en-suite bathrooms (aw, the horror!), a media room and a pool. It's surrounded by the wilds of the Ayung River Valley in Bali. Keep an eye out for elves as you enjoy the panoramic views of the valley.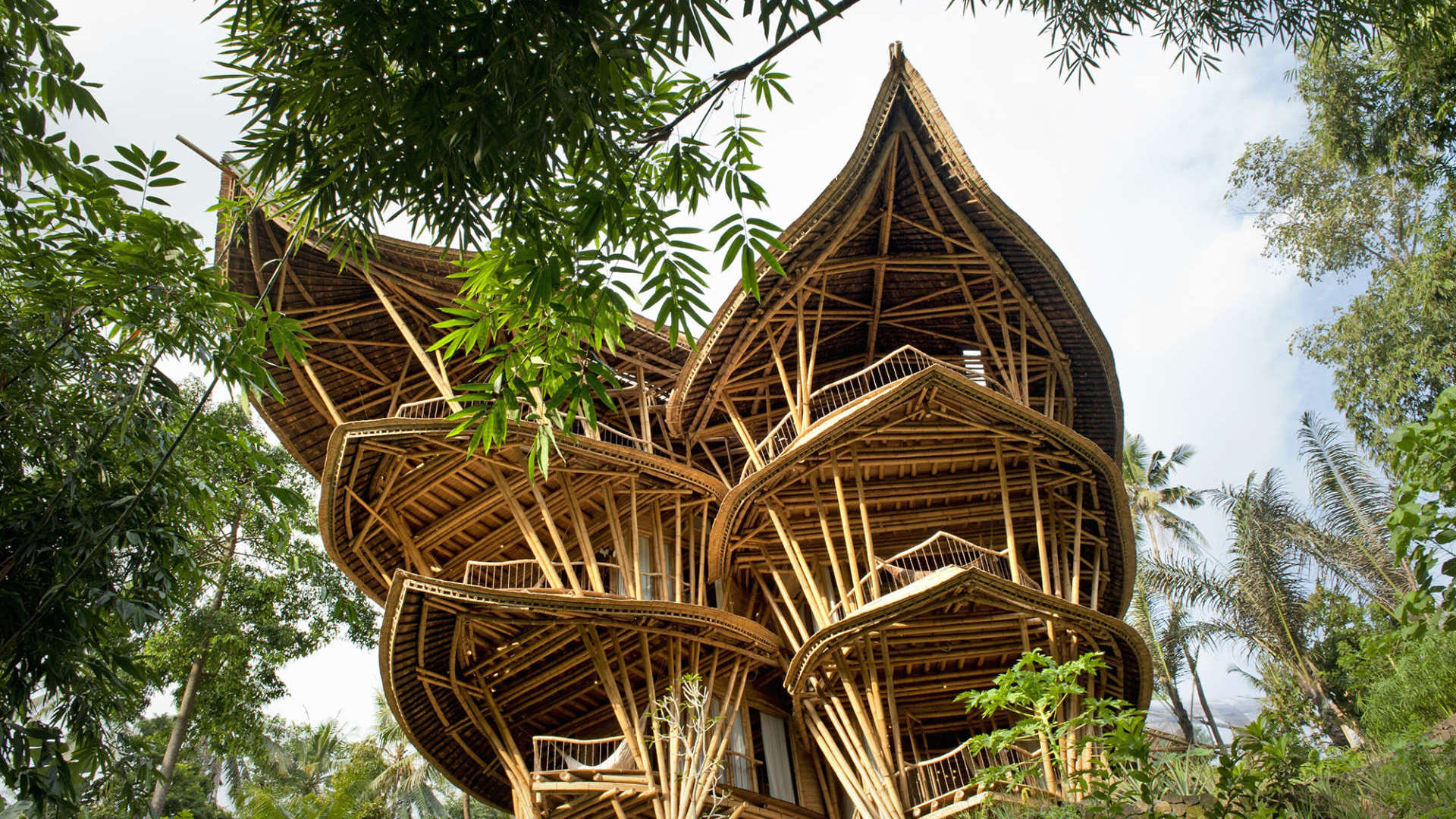 Malibu Dream Airstream | California
Do you like sunsets and starry nights? A bit of peace and quiet? Then this Airstream trailer is the place for you. Surrounded by thousands of acres of pristine landscape teeming with wildlife, it offers spectacular views of a beach as well as a canyon and sprawling woodland. Fall asleep with the doors open under the Milky Way, listening to the Pacific Ocean washing up onto the shore below you…Okay, be right back, booking my ticket to LA!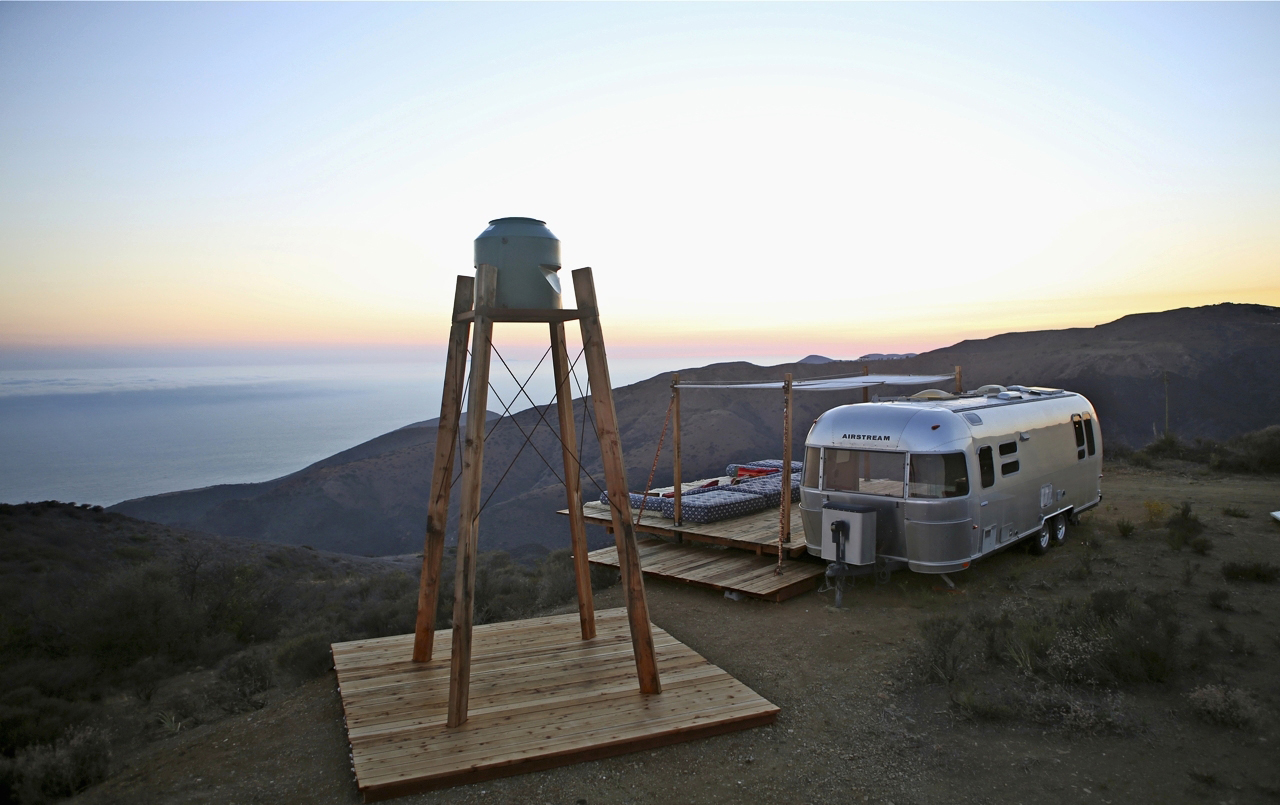 Quinta de Moura | Portugal
This magnificent farm is perched on the bank the River Douro. You'll probably want to move in permanently after you've tried the sundeck, pool, jacuzzi, dartboard and football table! And had I mentioned the garden full of fresh fruit, the farm animals, the charming towns nearby, and the panoramic views of the river winding its way through the spectacular landscape? Gorgeous!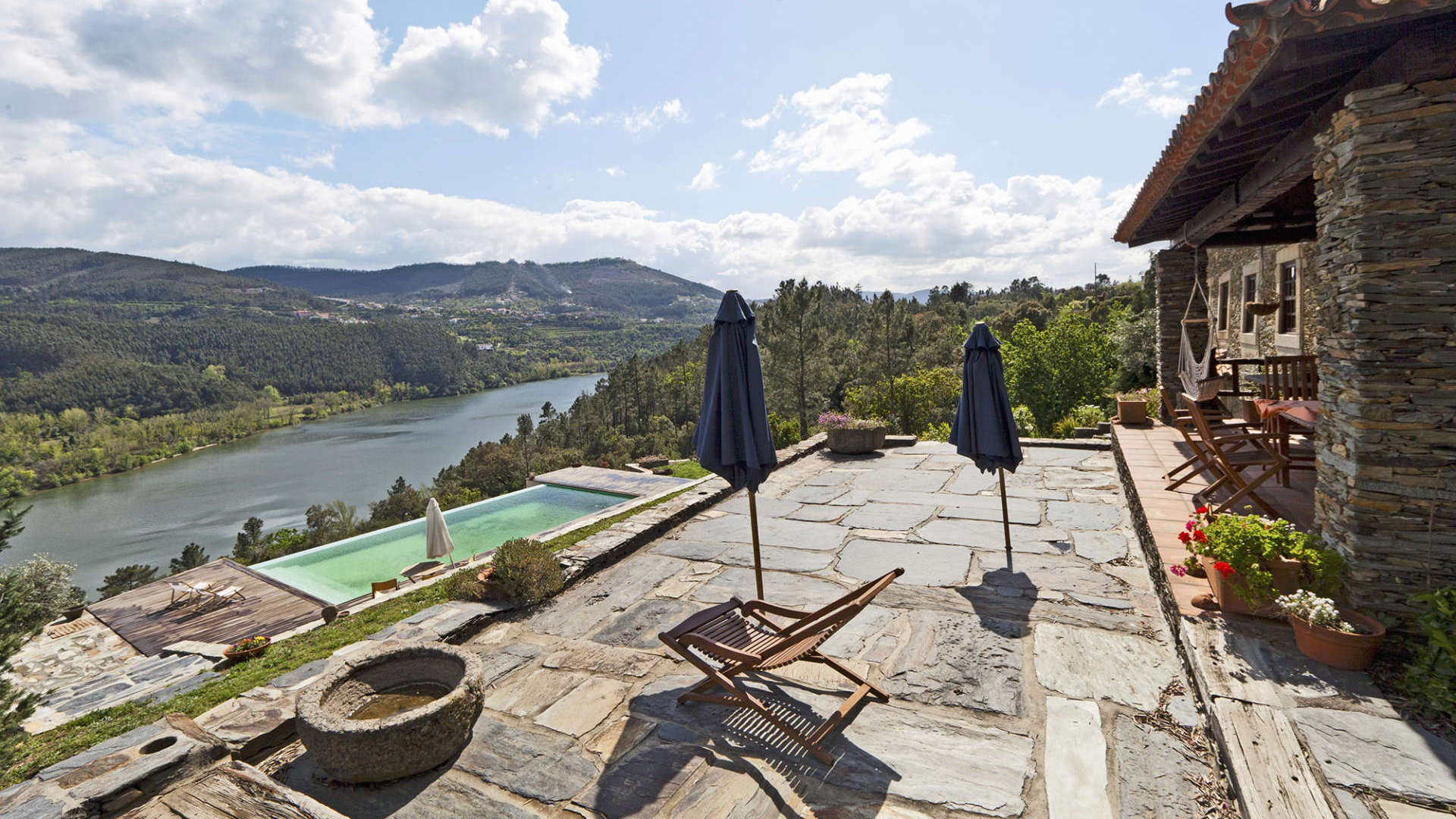 Sugarloaf Point Lighthouse |  Australia
Built in 1875, this stunning white lighthouse will be the light of your life while you're staying in the charming keeper's quarters below. The two beautifully restored cottages, full of antique details, stand in a landscape dominated by unspoilt natural cliffs and grassy slopes. Discover nature trails or go swimming, surfing or diving in the blue waters below. And when night falls, you'll be in for another superb treat: the sweeping beams of the lighthouse still work!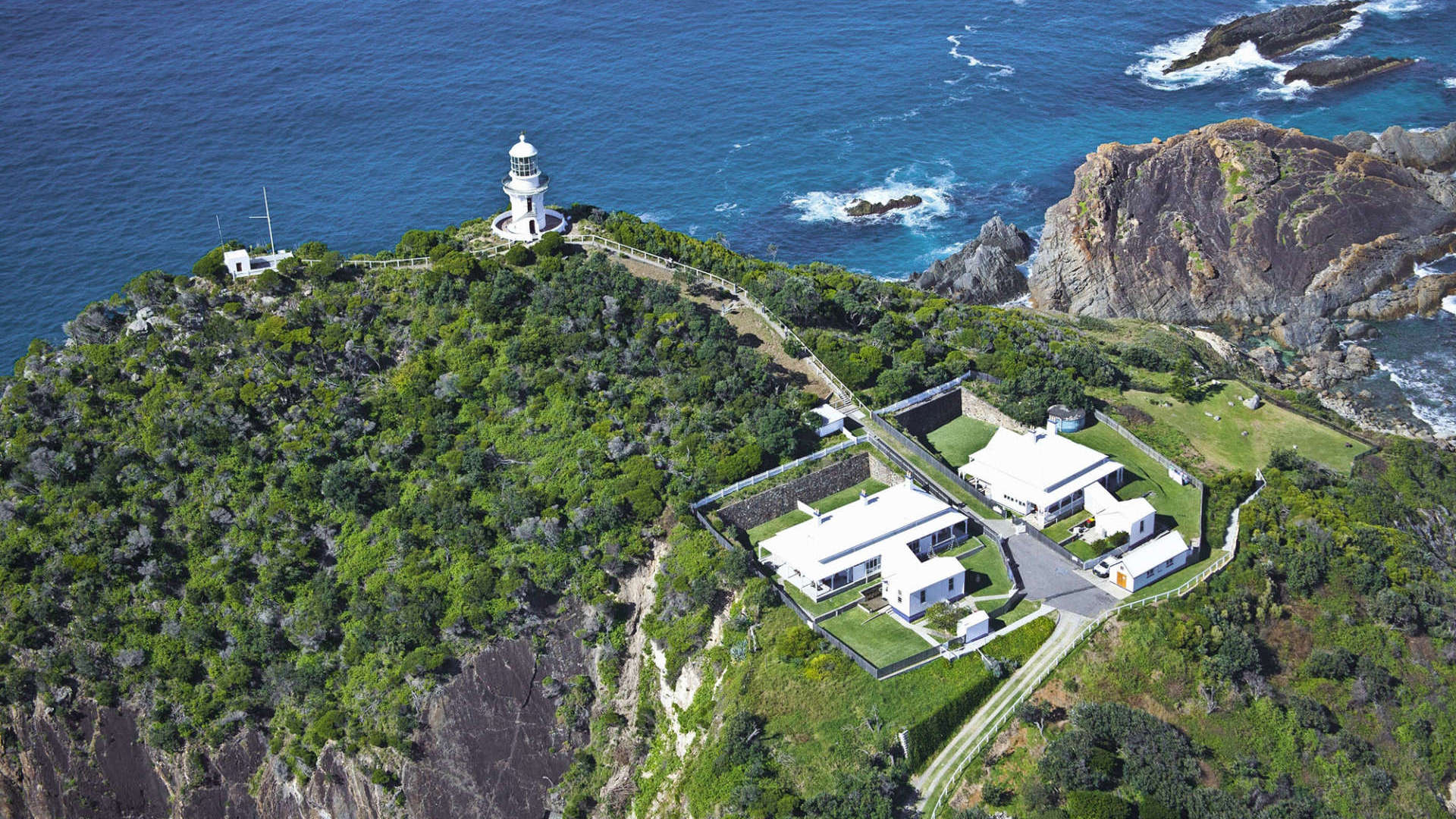 Château des Briottières | France
Ever dreamed of sleeping in a castle? Here's your chance! You can even bring friends and family along, as this 18th-century estate can accommodate 32 people. It's grand fireplaces, flower gardens and gorgeous staircases will make you feel like you're in the castle of Beauty & The Beast. I wouldn't be surprised if the candelabra starts singing during dinner. Or maybe that's just me and my Disney addiction. After putting all your pretty pictures on Instagram, you can hit the tennis court and relax in the heated pool after. Incroyable!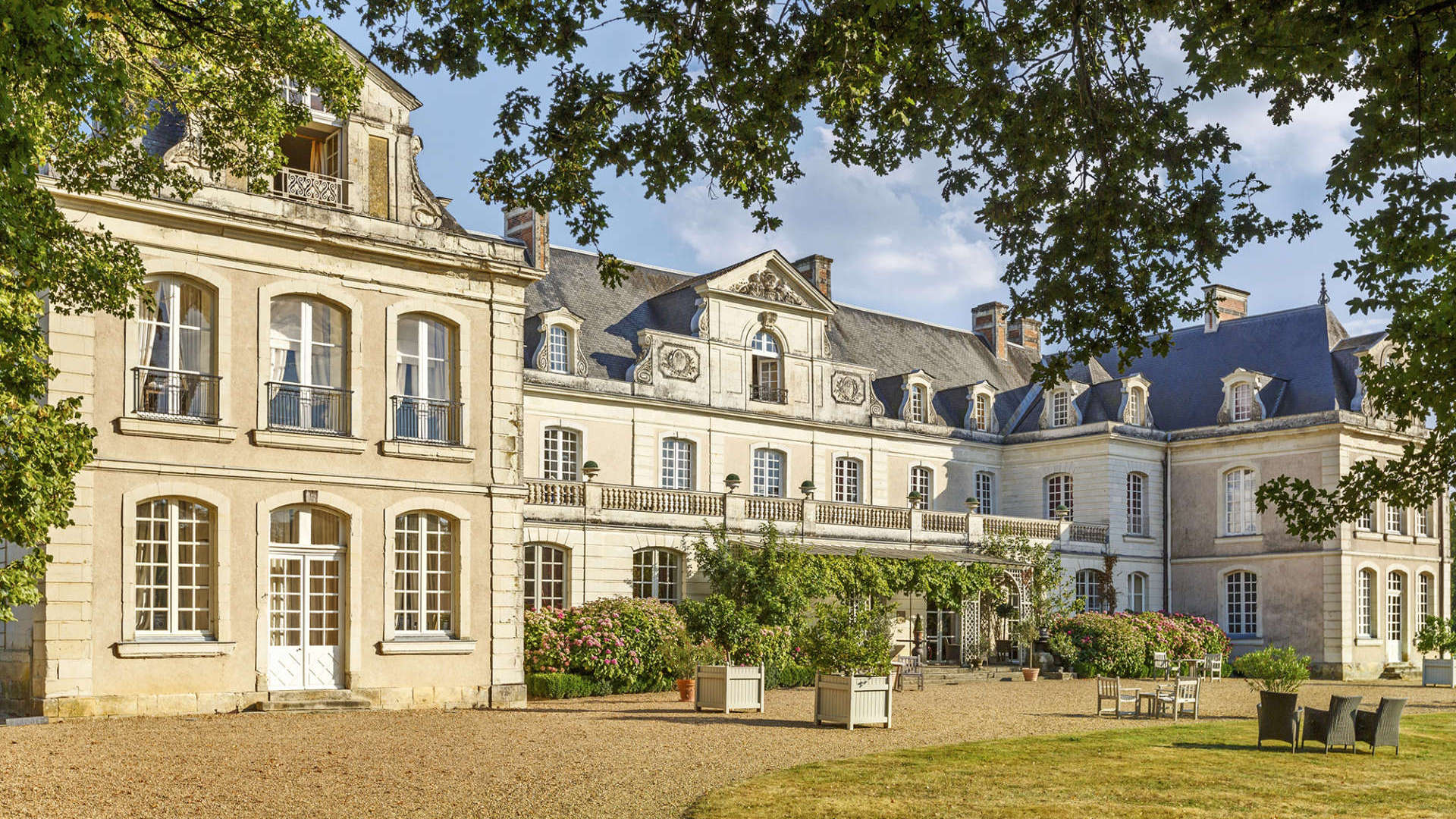 Bird Island | Belize
Close your eyes and imagine this (wait, read this first and then close your eyes): you're on a tiny tropical island, surrounded by azure seas with a stunning coral reef. After exploring the nearby uninhabited islands in kayaks, you grab your snorkelling gear, dive into the water and gawk at the multicoloured sea life. When the sunny day is done, you sip a cocktail in your cabana, as you watch the sun setting into the shimmering sea. Ahhh, life doesn't get much better than this. So, uhm, what are you waiting for? Open your eyes and go on an adventure!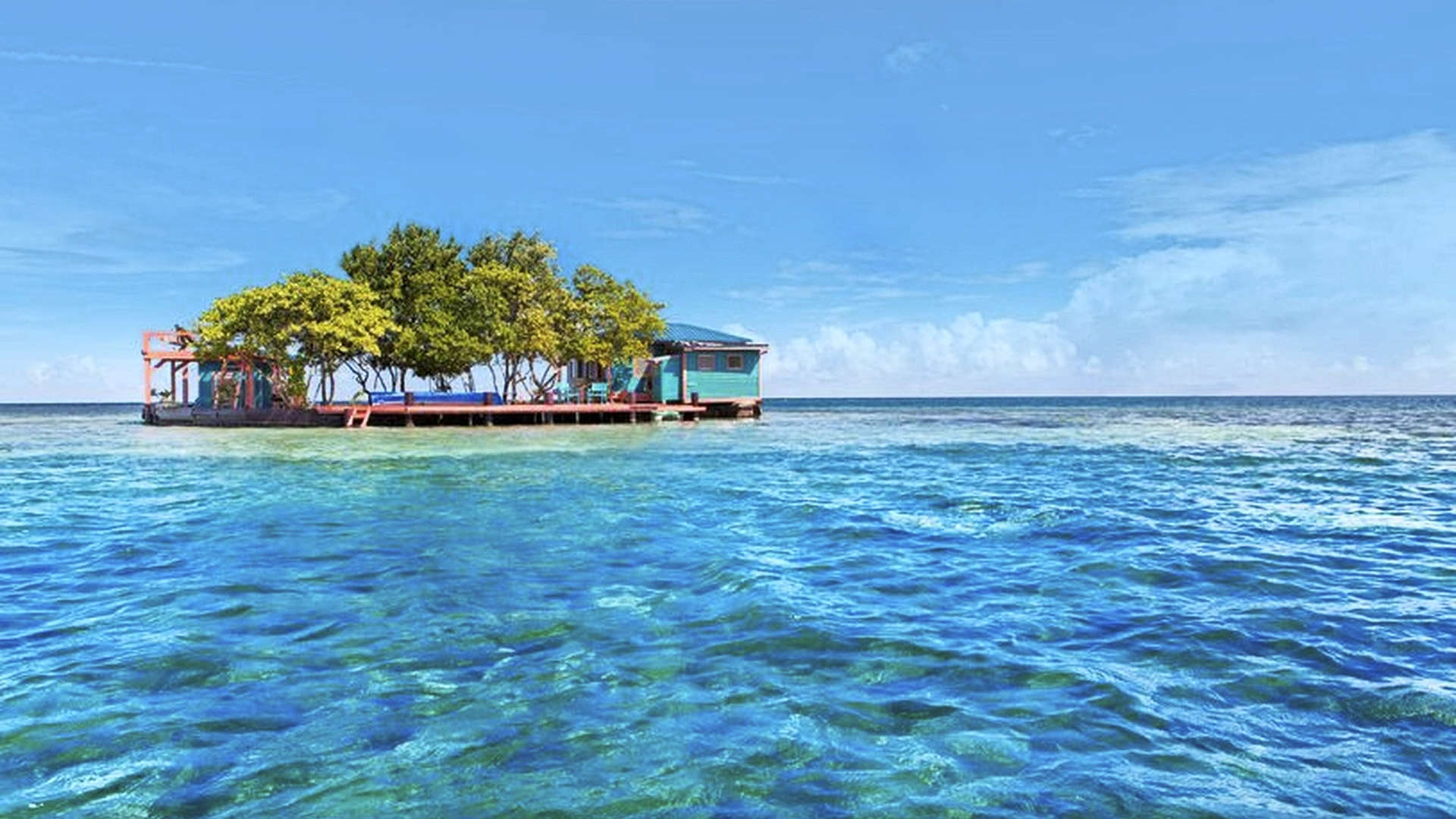 Curious about The Airplane Apartment? Check out the video below!
This blog is a rewrite of the Magical Sleepover piece in The Holland Herald of October 2016, page 66 – 70. See the full article here.