Meet Imran, Who Takes Care of Your Baggage
Who are the people that make KLM tick? No, I'm not referring to the managers, but the staff who all form links in the long chain we call "operations". People like Imran Loke, who takes care of your baggage.
Imran Loke (43) was born in Gujranwala, Pakistan. He is married and has two sons.
He arrives early for our appointment. "I like being well prepared, especially if I have to guide someone around for the first time."Fortunately, we get some help filling in the papers, before we descend into the catacombs of Amsterdam Airport Schiphol.
What exactly does a Baggage Processes Team Coordinator do?
"A lot in a short space of time," says Imran. "Together with my seven-strong team of baggage handlers, I am responsible for all checked-in baggage until the lateral (the end of the baggage conveyer belt; Ed.).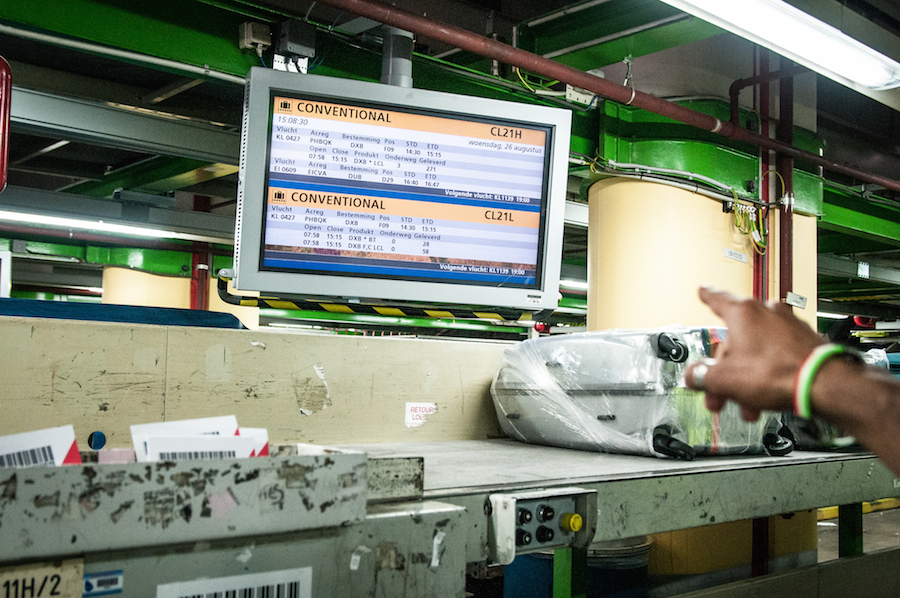 By then, all the baggage has been tagged, numbered and checked several times. All that information is centralised in the computer, so that we can see at what time the baggage has to be at a specific location. My team handles around 560 pieces of baggage per hour. Sometimes less than an hour, from check-in to departure. Fortunately, some of the baggage belts can reach speeds of up to 7 km/h."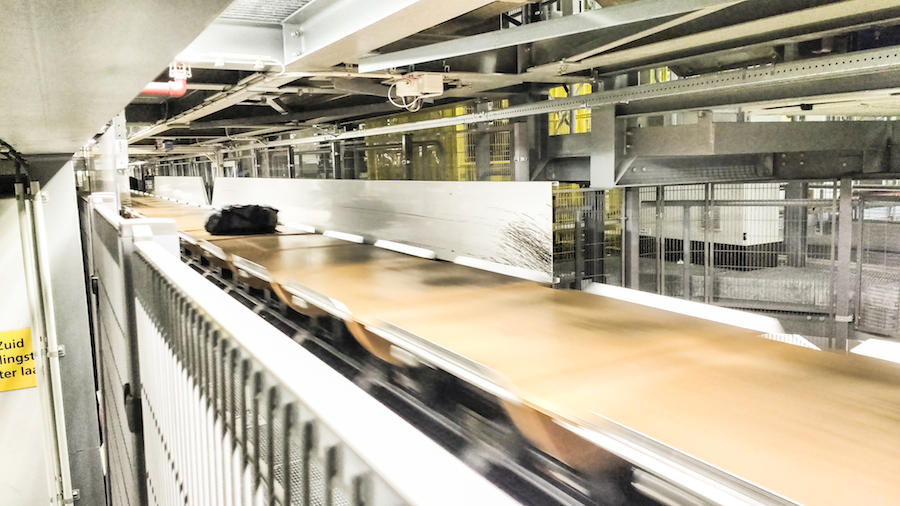 Do you still lift the baggage by hand? If so, I can imagine you see your physiotherapist quite regularly.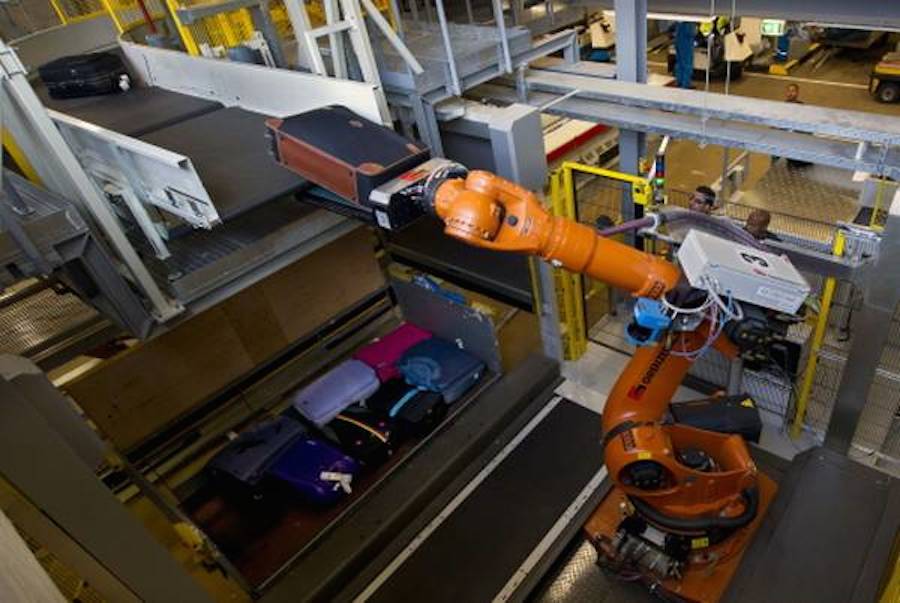 Cool to see that Megatron has found a new job;-)
"Nowadays, we use this chap for the heavier suitcases," says Imran, walking over to a large, one-armed robot. "That saves us a lot of manual labour. Other suitcase are still loaded from belt to cart by hand."
Once all of the bags have been handled, Imran enters the necessary details on the computer, signs off on the lateral, and starts preparing for the next flight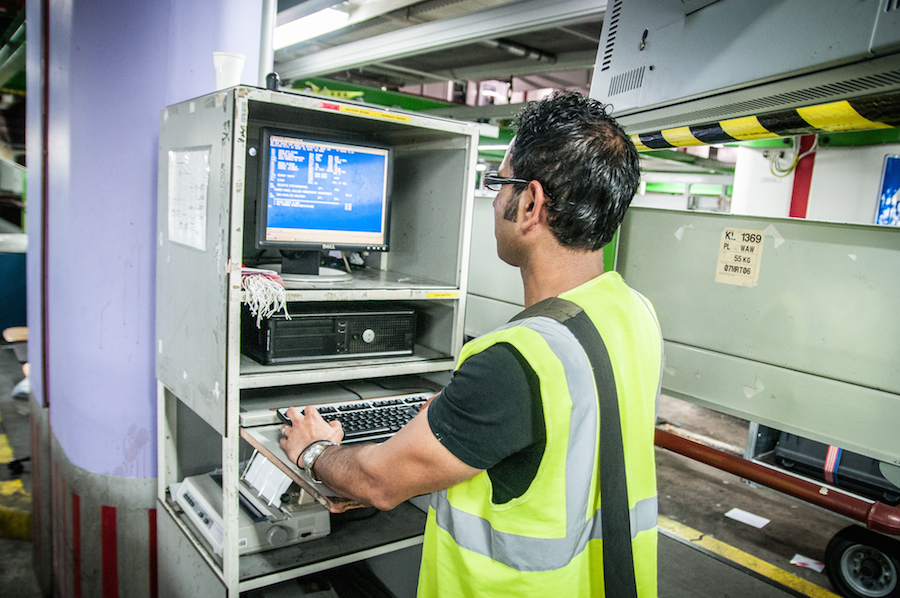 Do you know in advance which flights you'll be handling?
"Of course," Imran smiles. "Preparation is essential."
He knows exactly which flights will demand the most attention at specific times during his shift. It's as if he doesn't need a computer system, strolling calmly from belt to belt as if there's no such thing as stress.
"However," he proceeds, "there's planning and then there's execution. If a passenger falls ill at the last moment, we need to separate their suitcase as quickly as possible. The safety regulations state that baggage may never travel without a passenger."
It's as if I've been transported to the land of the Oompa Loompas. The place is full of baggage belts, weird little cars and traffic signs. But Imran seems totally unfazed, so I ask him if that is indeed the case.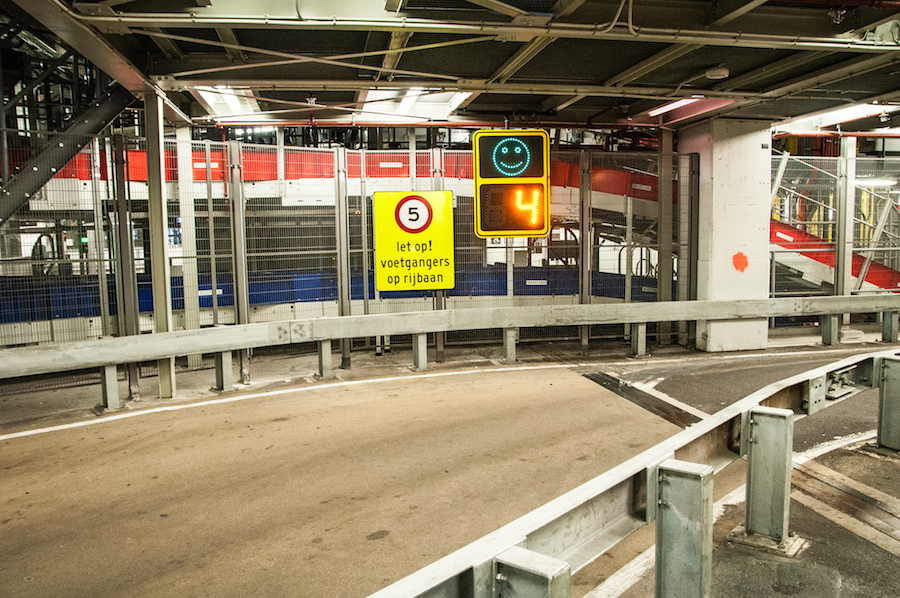 "I've been with KLM since 1995. My good friend and colleague Saddiqui introduced me. I started out as a baggage handler and earned promotion by doing additional training. I'm crazy about my job, and every day is different. What may seem hectic to you, looks like a very controller environment to me. Did you know, by the way, that the baggage area under Schiphol is as big as 80 football fields and contains around 20 kilometres of baggage belts?"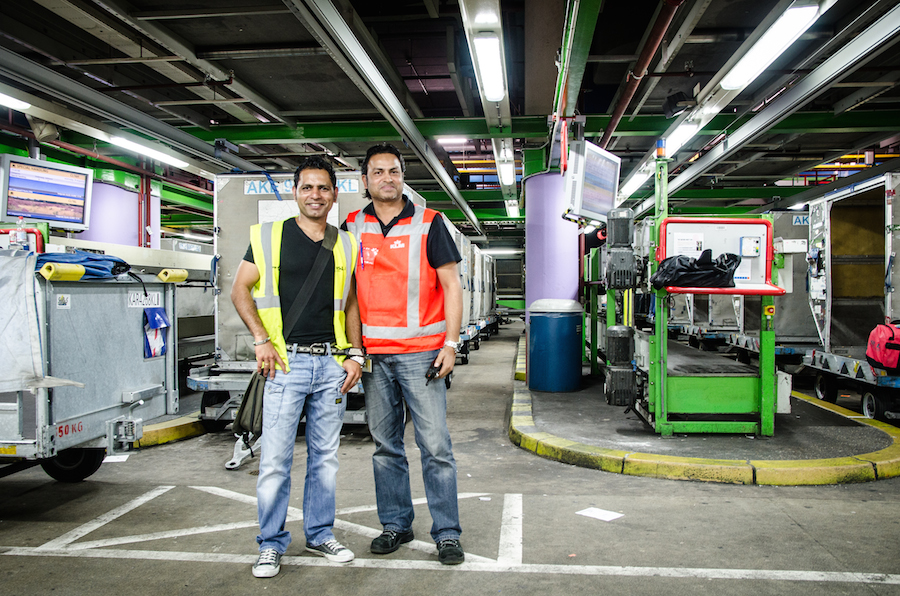 What qualifications do you need to become a Team Coordinator?
"Apart from a number of special courses, it's important that you are sociable and have a positive attitude. I believe it's very important to devote time and attention to my colleagues. We are all in this together. And if you give positivity, you get positivity back."
Is that also what you teach your sons?
"I teach them what my father taught me. He had a silver factory in Pakistan that employed 30 to 40 people. He always gave a lot to the community. He always advised me not to focus on unattainable goals, because that can demotivate you. But you also shouldn't settle for easily achievable goals, because that makes you lazy. My elder son loves football, and the younger wants to be a pilot. As long as they treat others with respect and pursue their goals with passion, I am a happy father."
In closing, do you have any tips on how passengers can ensure that their baggage is loaded safely onto their flight?
"If you travel light, you avoid all sorts of back problems," he laughs. "But seriously, always remove the old labels from your suitcase. Travel with a hard-shell suitcase and remove loose parts."
(And read our blog on preventing the loss of your baggage!)