Meet Martin, Our Man in Mexico
Carrying a thermos full of coffee – "You never know when you'll find time around here" – station manager Martin van de Pol strides through the airport, giving a high-five to a gate agent here, shaking hands with a lounge manager there. Join him on a tour of one of the most dynamic destinations in the Air France KLM network: Mexico.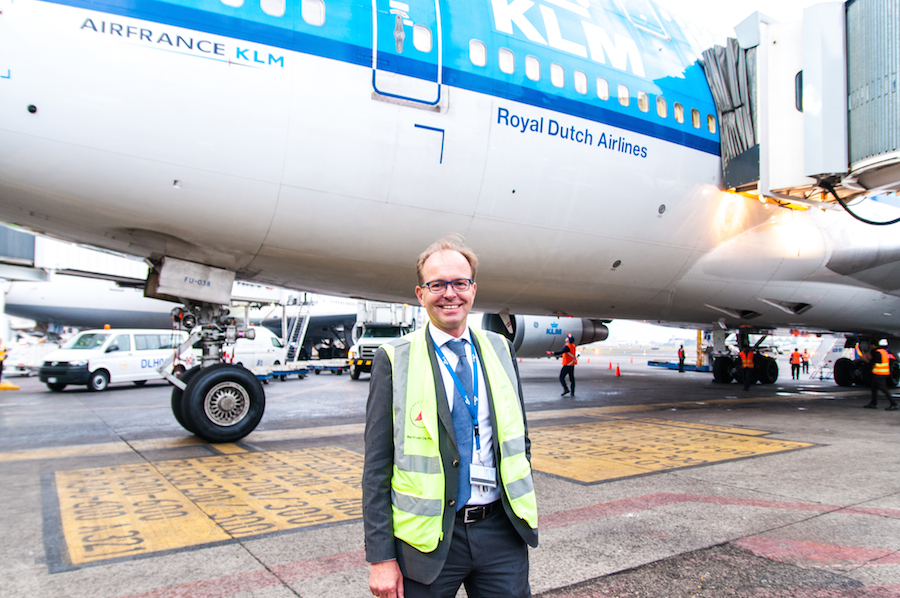 Our plane was struck by lightning as we were coming in. Does that happen often?
The rainy season in Mexico runs from May to November. Thunderstorms are heaviest in the late afternoon, which is precisely when the KLM and Air France flights land here. So it's not uncommon for flights to be struck by lightning on the way in. It's not a problem and not at all dangerous, but protocol dictates that the aircraft should undergo a visual inspection during daylight hours. A ground engineer looks for the spots where the lightning entered and exited the aircraft. He's actually looking for tiny holes and, because it's almost dark, he has to hurry, otherwise the aircraft has to be grounded. So he's under a bit of pressure.
What makes the airport here special?
Apart from the fact that the weather can play a major role, the airport is located at an altitude of 2,300 metres and is flanked by high mountain ranges and an active volcano, Mount Popocatepetl. The Boeing 747, with its four engines, is the ideal aircraft for this destination. The air is thinner at this altitude, so an aircraft fully loaded with passengers and cargo needs quite a bit of power to take off; you need to pick up a lot of speed in a short time. This makes the Boeing 747 the ideal option.
Other aircraft like the Boeing 777 and 787 are perfectly capable of doing this, of course, but they are slightly more vulnerable at this airport's altitude, because they have only two engines.
We already have to do a bit of puzzling when we're loading the 747, and sometimes we decide to leave a pallet behind because the take-off weight is too heavy.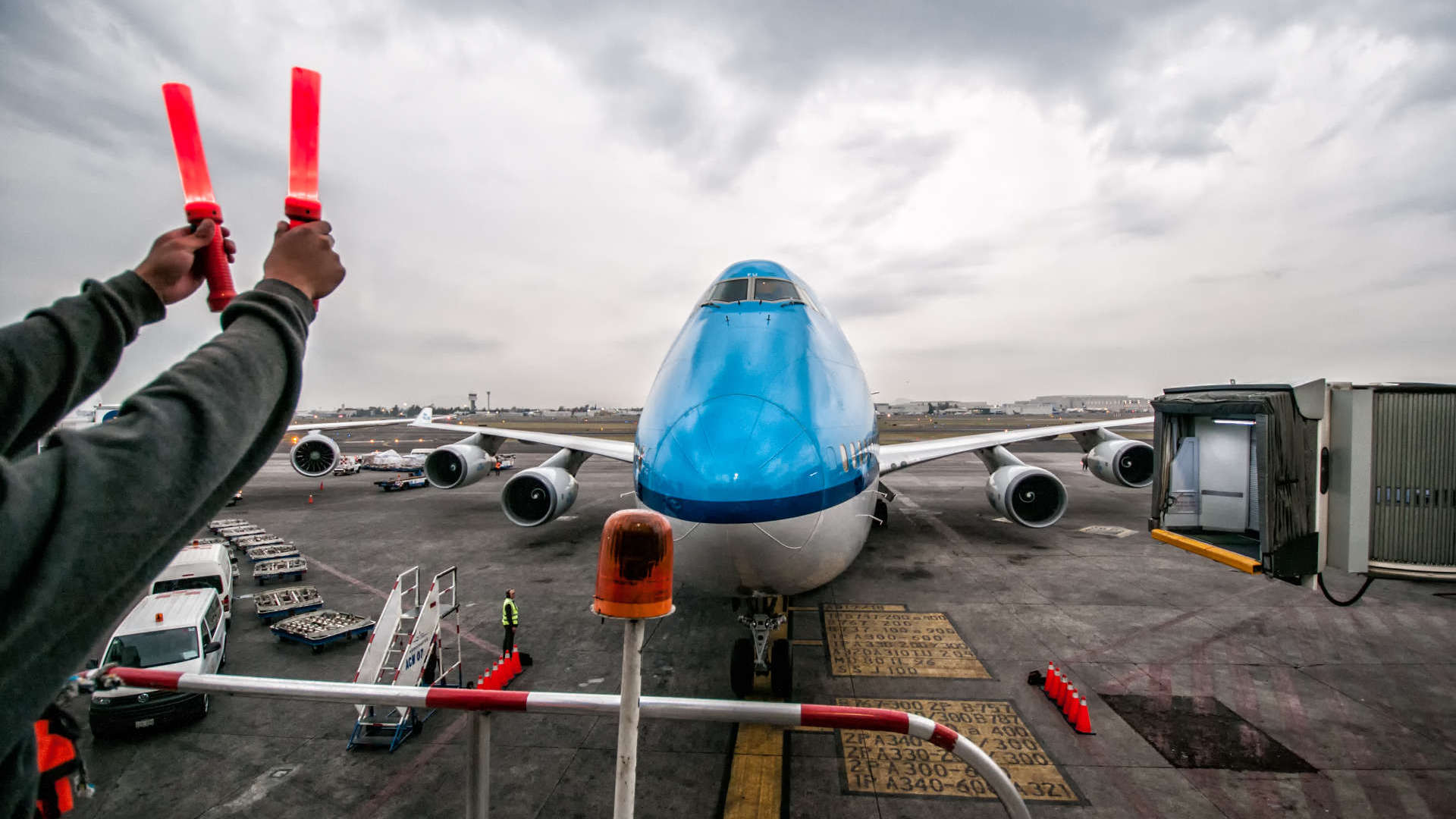 Leave cargo behind because the plane might be too heavy? How exactly does that work?
When temperatures cool, the density factor of fuel decreases, which means it gets lighter. One degree cooler means we can carry 1.5 tonnes more cargo. But the converse also applies: if it gets 2 degrees warmer than predicted, we have to take pallets out of the belly.
The trick is to make sure we don't take on too much cargo and allow for a bigger margin, so that we can take temperature fluctuations into account. It's better to depart on time than to have to offload cargo, but it's always a question of finding the right balance.
Martin is a jack-of-all-trades. In the morning, he'll be consulting with airport management about the construction of a gate, while the afternoon will see him rushing off to an electronics shop to buy a cable for the iPad on board. A varied job, to say the least.
What's the most important part of your job?
As station manager, I need to ensure the best possible conditions for my people to do their work well. You could see it as an inverted pyramid. The people at the top are in contact with customers most, and I'm somewhere down at the bottom, trying to solve day-to-day problems, but also seeking to implement long-term solutions.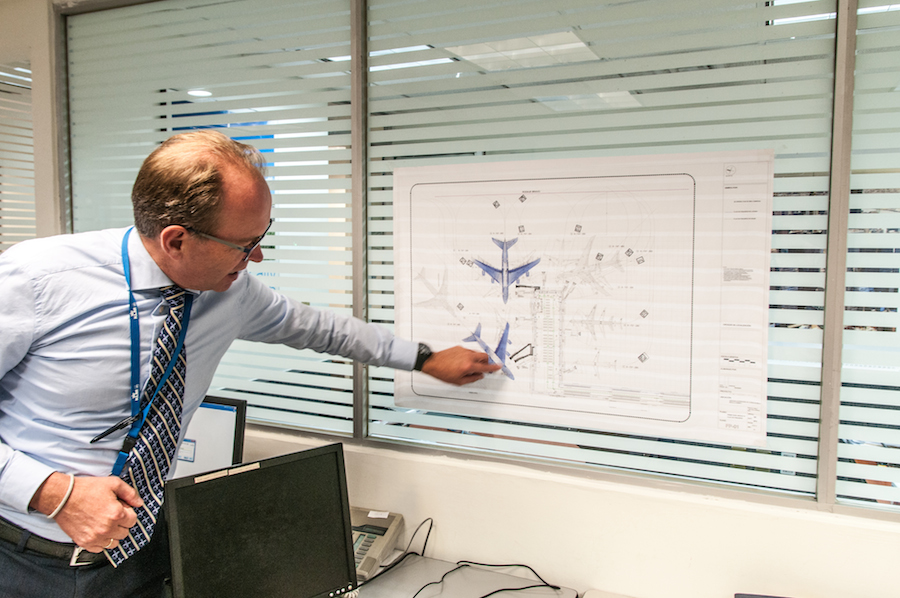 Could you give us some idea of the dynamics?
It's as if I've bought a ticket for a roller coaster than never stops. It drives my wife crazy sometimes. I don't really have any time off. My schedule might say it's my day off, but the phone doesn't stop ringing.
Apart from my operational duties, I also have to do quite a lot of lobbying. If you don't maintain good ties with the airport authorities, for instance, or with the lounge manager or local media, you won't get very far here. The results are less important than maintaining those relationships. So I spend a lot of time meeting and visiting people, having lunches here and there, or chatting on Skype.
It must be pretty difficult for a Dutchman to get his foot in the door here in Mexico.
It was quite a challenge in the beginning, because I didn't speak Spanish very well. But I did a five-day crash course and I'd spent a year in Havana, so I had a broad idea of what was going on in meetings and I could make a point if I'd prepared it properly. People listened carefully and spoke more slowly if they asked me a question, but that's not very useful when you're dealing with more complicated issues. It took me a year and a half to master the language.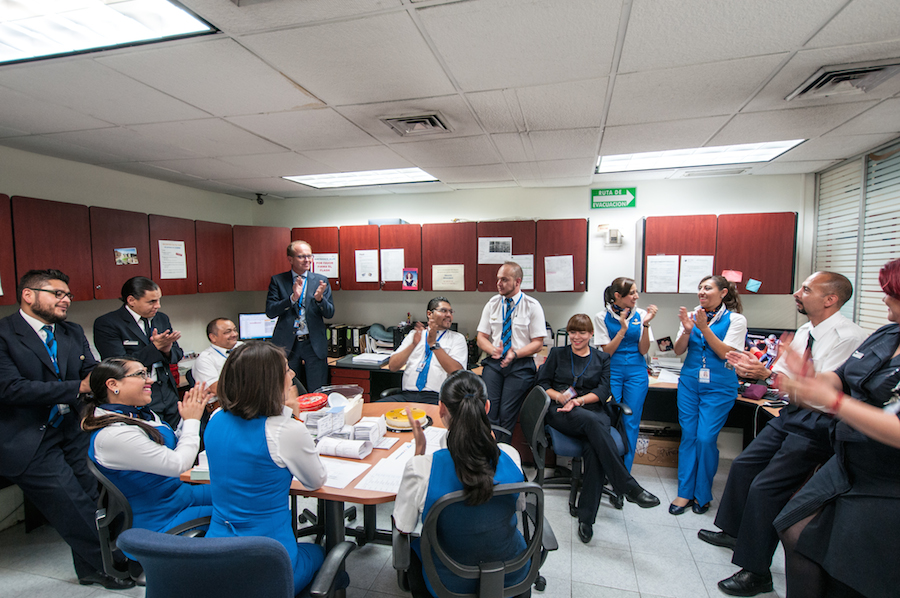 Staff briefing and celebrating 'Día de la Madre' (Mothers Day). 
Do you work with station managers from the other airlines?
Commercially, we're competitors, of course, and there's a lot of rivalry when it comes to pricing. Sometimes the European airlines will team up to approach the authorities or airport management, because we're stronger that way. And we assist each other operationally. I recently lent Lufthansa a spare wheel, for example. That meant their flight wasn't grounded for the night. The great thing is that next time round, I can call on them if I need help. That's the way it works.
People think it's pretty romantic, working abroad. But is that so?
I can understand that. You're an expat, living an adventurous life, which is true to a certain extent, but you also have to make sacrifices. We've had to give up quite a bit in terms of social contacts and freedoms. My two kids – I have a 14-year-old son and an 11-year-old daughter – can't just walk outside to go and play with friends. And our whole life revolves around my job. I'm always on duty, because everything is my responsibility."
You're responsible for handling 18 flights a week. Passenger flights operated by KLM and Air France, as well as cargo flight to Guadalajara. You're in charge of 51-strong team that serves KLM as well as Air France.
Some say that Mexico is a classic example of Air France-KLM integration. Why is that?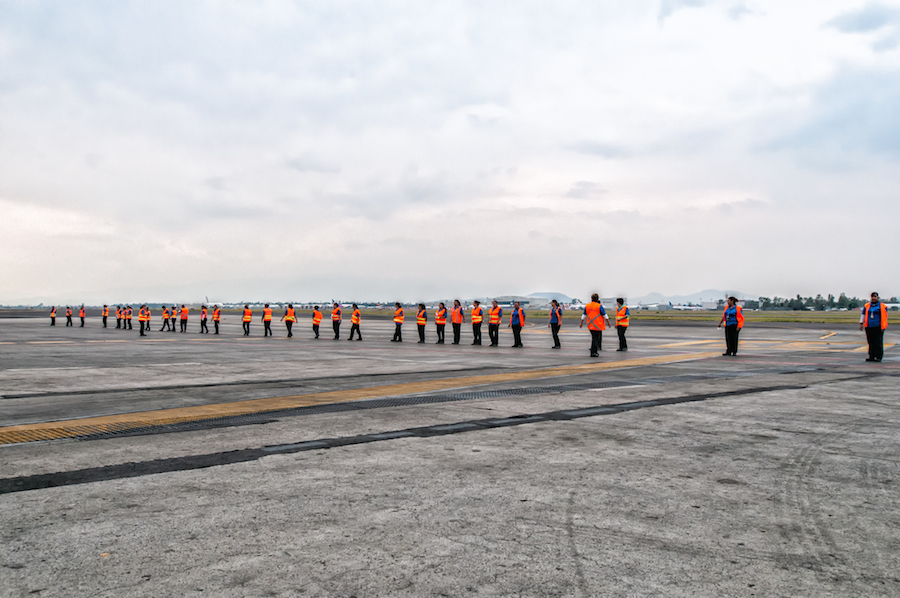 Prior to the arrival of every flight, this team inspects the platform for tiny objects, much like a human vacuum cleaner. They need to be removed because they can get sucked into the engines.
Air France has been serving Mexico City since 1952, which is longer than any other European carrier. KLM has been flying to Mexico almost as long, and we integrated with Air France here in 2009. In the beginning, a lot of Air France staff saw KLM as a "different company", whereas we wanted to display a sense of unity, particularly towards the passengers. I managed to speed up the unification process by giving all our staff an Air France uniform, as well as a KLM uniform. You are what you wear, after all! My team now display the Air France-KLM identity, which has now found its way into their mindset. I also taught our staff some handy Dutch words, such as goedendag, welkom and goede reis (good day, welcome and enjoy your flight). All in the interests of bridging differences.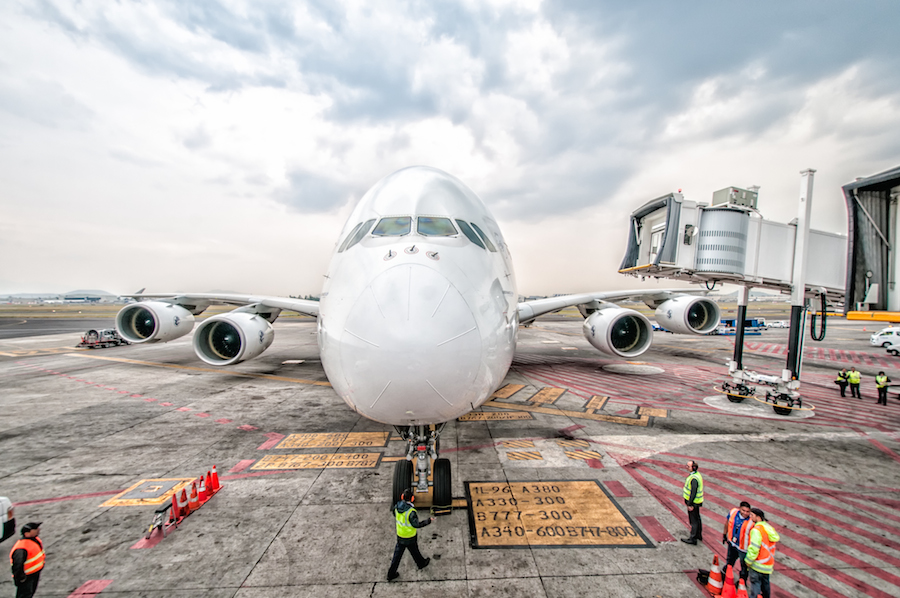 It takes 110 people to handle the Air France A380.
How are Air France and KLM regarded in Mexico?
Air France used to serve Mexico with Concorde and is seen as a pioneer, chic and sophisticated. Because there are strong similarities between French and Mexican culture, they have a powerful brand reputation here.
KLM is also a well-known brand, partly because of last year's "Adios Amigos" Facebook post and Tweet. That really helped put our name on everyone's lips, though "helped" isn't the right word…
That KLM post sparked a lot of uproar in Mexico, didn't it? Could you tell us what happened?
That post went viral throughout Latin America, but in a negative way, as you know. At the time, I was in a café with my family, fully kitted out in orange, watching the football match between Mexico and Holland. Once word about the post started getting around, we didn't dare go out in the street anymore. Our office got threats, we had KLM crews transported to and from the airport in busses with tinted windows, accompanied by extra security, who were also on hand at the hotel.
Locals sometimes still tell me: "No era penal" – that wasn't a penalty. The post rubbed salt in that wound and the impact was huge. We apologised in a press release, but there was fallout from the incident for weeks afterwards.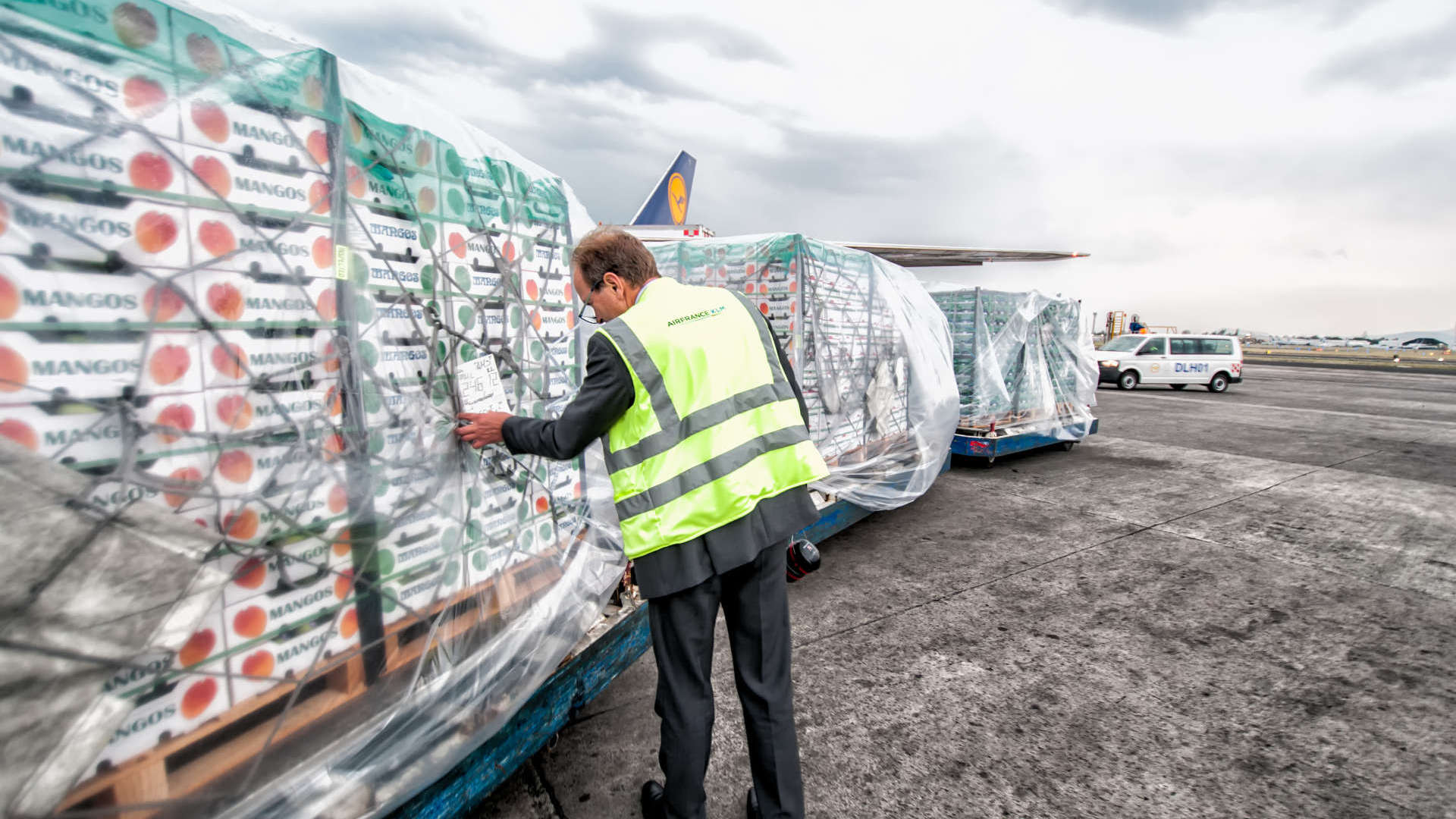 You refer to the airport as "a friendly hell". What do you mean by that?
The people are incredibly friendly and helpful. That's something you'll experience when travelling in Mexico. But the airport is old and bursting at the seams. There's no air-conditioning, for instance, and there's actually too little capacity to handle the volume of passengers arriving and departing. That presents all sorts of problems.
The arrival of the Air France A380 was quite a challenge. How did that go?
Ha! I could write a book about that! We spent five years lobbying here to get landing rights for A380. We knew Air France was planning to phase out its Boeing 747s and that the A380 was the logical successor, because it has four engines.
Air France has 10 A380s, but they can't just land anywhere. The airport has to be equipped to handle such a large, heavy aircraft. You need a runway that is wide enough, jetways that can connect to the doors on the upper and lower levels of the plane, and sufficient capacity to handle a sudden surge of passengers, because the plane has 516 seats.
Invest millions
In short, there was a lot to do. The government had to invest millions of dollars in the airport, even though it was just for one A380 flight a day. Things were complicated by the fact that a new airport is being built, which is scheduled to open in 2020. So there were doubts as to whether they should invest in an "aging" airport. And there are plenty of other things the money could be spent on, of course.
A national symbol of progress
You can imagine how thrilled we were when – after Mexican President Peña Nieto visited France on 14 July 2015 – we heard that the A380 was welcome in Mexico City. The president has vowed to make real progress in the areas of education, energy and the investment climate, so the A380 has become a national symbol of progress and growth in the Mexican economy.
Mexico really wanted to be the first Latin American country to welcome the A380. And it was. We had five months to resurface 140,000 square metres of taxiways and build two gates with double jetways.
Some people had their doubts, but when the president says "let's do it", everyone moves heaven and earth to get it done. And we succeeded. The first A380 landed on Mexican soil on 14 January. And it was One. Big. Party!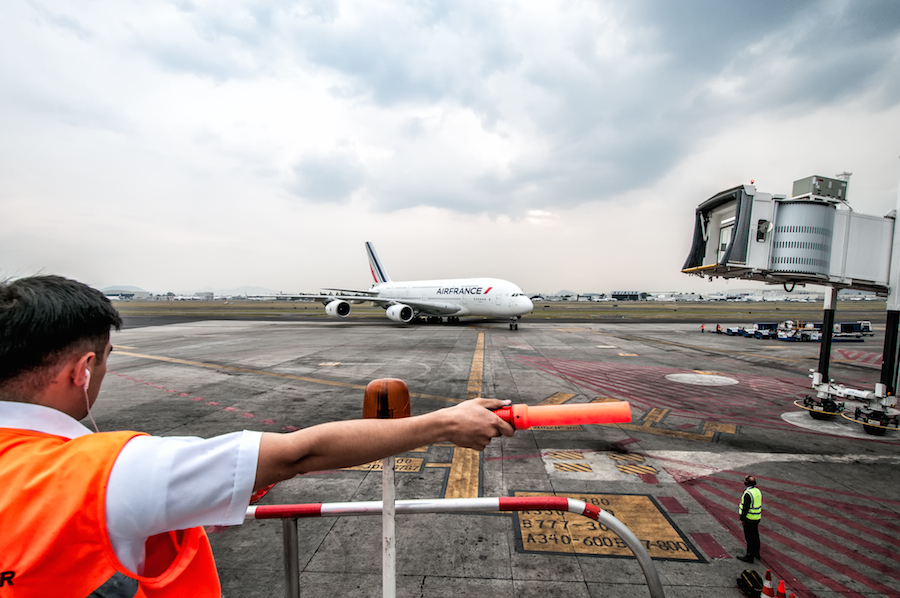 Sounds great. How was the A380 welcomed?
It was a madhouse. There was a media grandstand for 150 journalists on the apron; five TV stations broadcast the arrival live; the president tweeted "It has landed"; there was a major government delegation at the airport and thousands of people lined the roads to get a glimpse of this giant aircraft. In publicity terms, that first flight was worth millions of dollars.

What is the added value for customers to have you here in Mexico?
By lobbying and negotiating, I try to organise things behind the scenes as best I can. This ranges from handling baggage as quickly as possible, to finding a more suitable diversion airport. That's actually quite an interesting story.
Our standard diversion airports were Guadalajara or Acapulco, which are about two flight hours from here. But these airports aren't really equipped for an A380 or a 747 Combi.
Diversion airport
I'd heard of an airport called Queretaro, about a half-hour flight from Mexico City, which mainly handled smaller aircraft and sometimes a larger aircraft coming in for maintenance, because Delta Air Lines and Aeroméxico have engineering centres there. So I drove out there with Captain Joost Veenendaal  and Flight Support Manager Vincent Hilligers to inspect the airport. It looked like an option on paper, but we needed to check whether that was the case in reality. Fortunately, we weren't disappointed, so we added Queretaro as a diversion airport.
Last year, KLM became the first European airline to use this airport. Recently, we also made some adjustments so that the Air France A380 could also land there. And even more recently we made the front pages of local papers when our A380 actually had to land there! What an event!
The main advantage is that we don't have far to go. We can refuel quickly and then fly on to Mexico City without passengers having to leave the plane. This is to everyone's advantage.
In a month's time, they'll be parking a container at your front door and your stint in Mexico will be over. What will you miss?
The people, without a doubt. They have a saying here: "You cry when you get here, but your cry even harder when you leave." And that's the truth. The people are so friendly and have to work so hard to earn a living. I'll also definitely miss Mexican cooking – the fresh ingredients, the food stalls, the colourful markets.
What I won't miss is the administrative burden. There's so much bureaucracy and so many people working in it. I'll be glad to leave that behind.
Martin's Mexico City tips
Go to a real local market. You'll find good food and great, colourful handmade items.
Visit Xochimilco with its many canals and floating gardens.
If you're interested in the arts, then you should visit one of the many museums. The collections are superb!
The Paseo de la Reforma is closed to traffic on Sundays, making this broad avenue at the heart of the city a haven for cyclists, pedestrians and roller skaters.
Late October: the annual migration of the Monarch butterfly, which fly about 4,000 kilometres every year to reach the woods of central western Mexico. They arrive in their millions and cover the trees in a magnificent browny-orange blanket.
Photography: Rogier Reker