More Than a 1000 Flights Without Ever Leaving The Airport
For more than twenty years, he flew to a different European city — every Wednesday. He never missed a week. Mr Mul (born in 1932) made more than a 1,000 flights over a period of 20 years. Unfortunately, he passed away last year. With this story we want to commemorate him.
Mr Mul adored flight, aircraft, and everything associated with the experience. His wife described him as a KLM fan of the first order. "For 3 days he would be in his element— he enjoyed the preparations on the day prior to flying, the day of the flight itself (of course), and the day after as he described every detail of his adventure."
No favourite destination
There was not one place Mr Mul preferred to go to. For him, it was all about flying. And the more turbulence the better. In the morning he would fly to Barcelona, Hamburg or Helsinki, walk around the airport for anything from a half hour to a few hours, and then fly home. He never once stayed overnight at his destination. "I didn't want to leave my wife alone for too long", he said.
He never managed to infect his wife with the love of flight. It was a different story for his only grandson. His wife preferred to travel by road. "I didn't need the whole hassle" the down-to-earth Mrs Mul said. I was happy to stay at home, watch television, wait until he arrived back home and regaled me with his stories."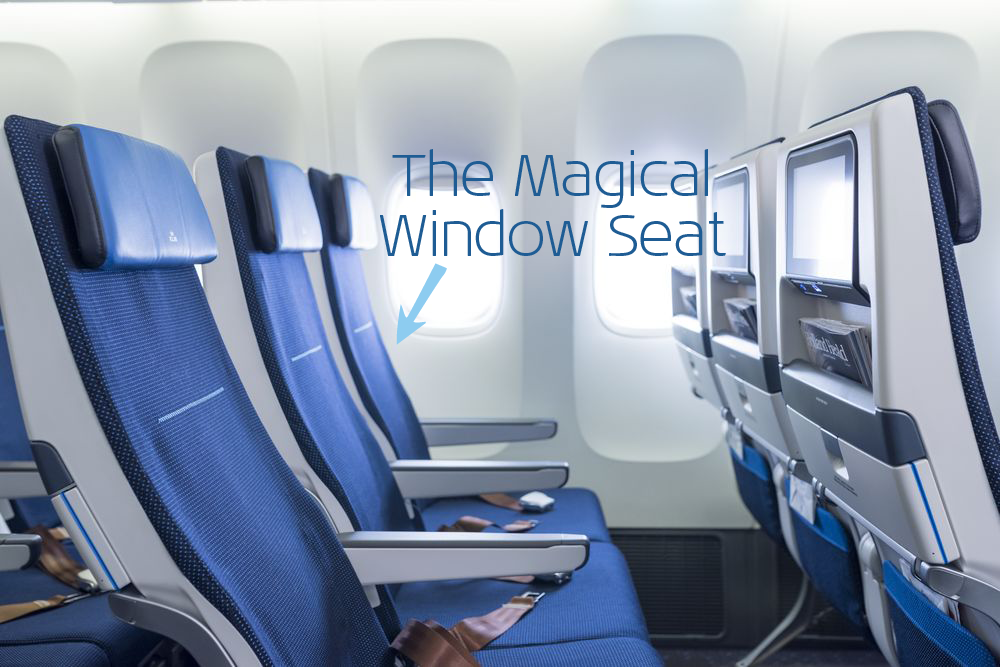 Window seat
His weekly trips made Jan Mul pretty well known among the KLM cabin crew. One purser who had him on board regularly, always stopped to have a chat with him. He said that Mr. Mul was the friendliest man he ever met while at work. The only thing he required was to have a window seat so he could enjoy the view during the flight.
[tweet text="The only thing he required was to have a window seat so he could enjoy the view during the flight."]
On 8 November 2014, Mr Mul took his standard trip, once again to Stockholm, but this time in the company of his grandson, Tom. No one could have imagined that it would be the last time he would ascend to over 30,000 feet. Two days later, while out shopping, Mr Mul died suddenly but painlessly of a heart attack.
Most loyal passenger
To honour the person who was very likely our most loyal passenger, we invited Mrs Mul and her grandson Tom to take a surprise flight. I flew with them to Stockholm on 9 June. True to tradition, we remained exactly 30 minutes and then returned to Amsterdam.
The pilot on the flight, bearing the suitable name of Kaptijn (an old spelling of the Dutch word for Captain) and his crew, all of whom knew Mr Mul, were apprised of the event and did all they could to make it a great day for the widow and her grandson. We gave them the opportunity to take a look in the cockpit, and to experience the takeoff and landing from there. We also offered them a glass of champagne and a Business Class meal.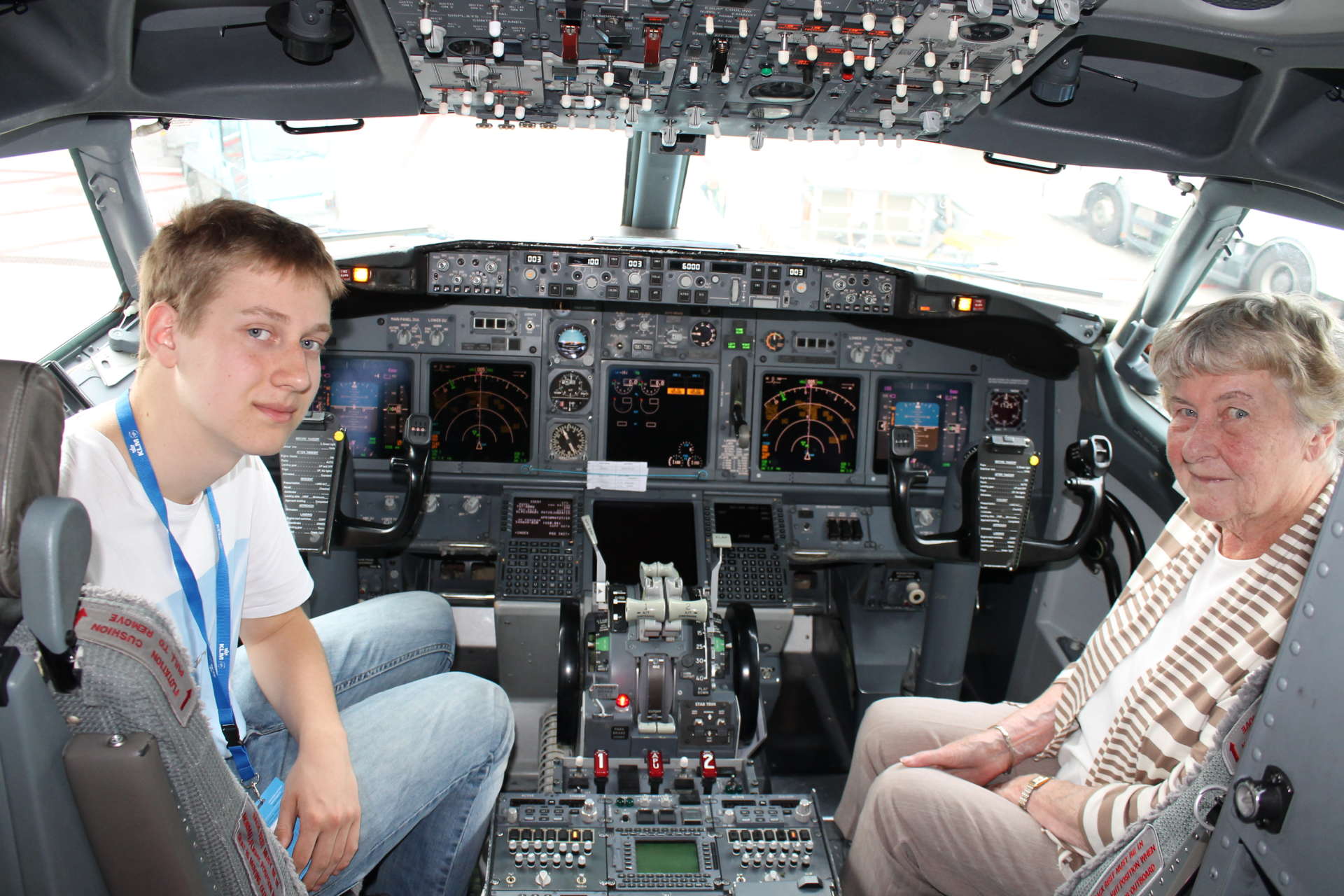 It is Tom Hietberg's dream to become a pilot. Similar to his grandfather, he knows every aircraft type by sight and he knows where each one is headed. "That's KL1601 from Rome. It will probably land on the Polder Runway."
When Mrs Mul said to me (for the third time), "I've had such a wonderful day, I've forgotten everything else," I knew that we had succeeded in our mission. It was an honour to have had Jan Mul onboard all those years.