"Mum, I've Bought a Vintage Plane"
Let me rephrase that. The Flying Dutchman Foundation bought the Skymaster. "Buy your own plane by the time you're 30" may not feature on everyone's bucket list, but let me tell you how we did it and what my mum said when I told her the big news…

In the autumn of 2013 I got word that a vintage Douglas DC-4 was up for sale. The DC-4 is an amazing aircraft. Nicknamed the "Skymaster" it was deployed by KLM immediately after WW II to restart and expand its network. The "4" is famous for the shot of her flying over Manhattan at the launch of the first European scheduled service to the United States.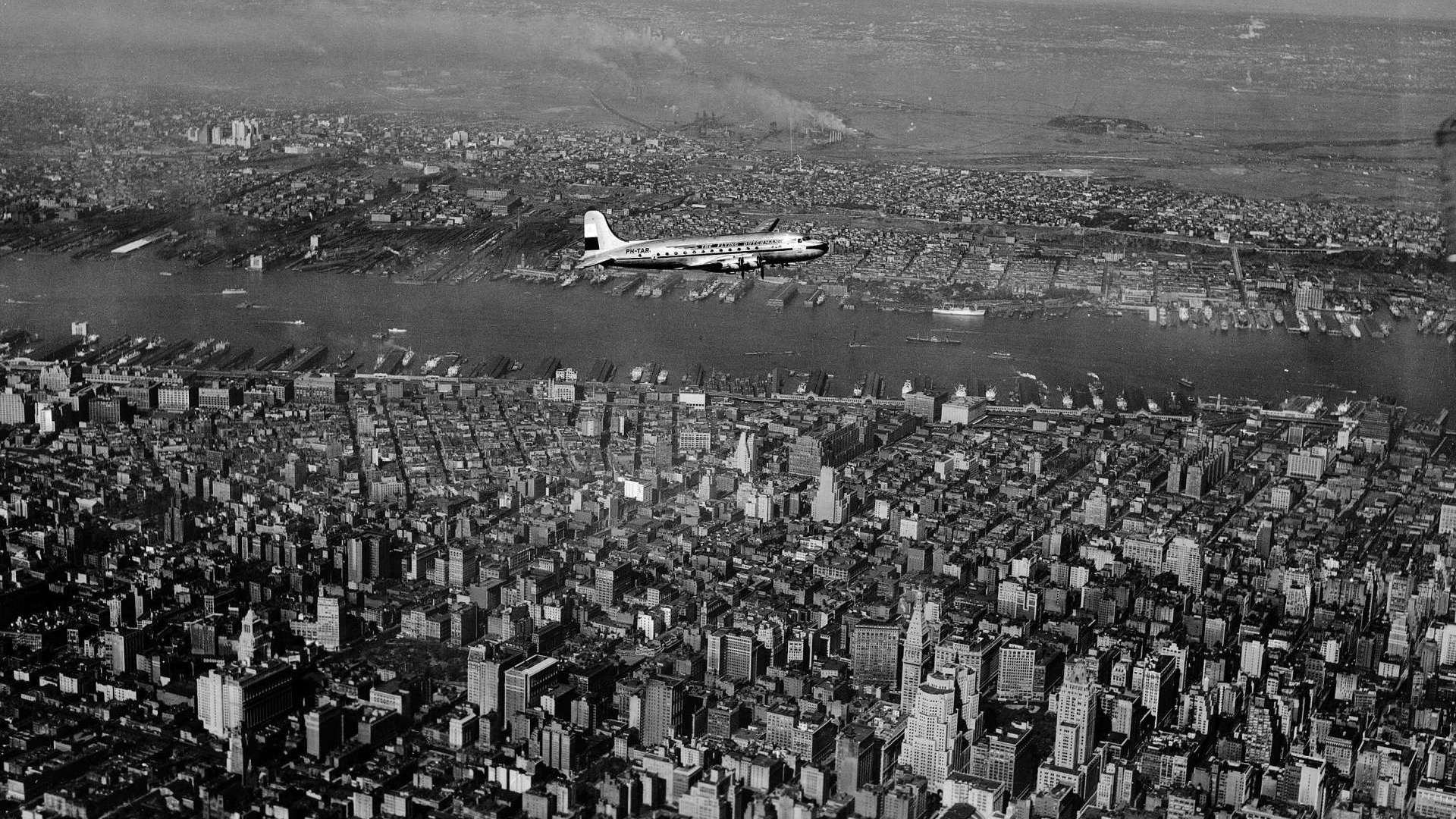 Being a pilot is part of who we are
When people ask me what I do for a living, I catch myself answering that I am a pilot. Being a pilot is something people feel so passionately about that for many of us it is a big part of who we are.
Aircraft are not just things to us, we give them names. That's why, when I found out the Skymaster was up for sale, I knew she had to be saved from the scrapyard. So I began to wonder how I could set about buying an aircraft. I certainly couldn't buy the Skymaster on my own. Not only did I not have the money, I didn't have a clue how.
I found friends who shared my vision
I remembered when I bought my first car. I went to a dealer and had a chat with a salesperson. I took the car for a test drive, after which the salesperson and I discussed options and a price. Buying a plane may possibly be just as straight forward, I thought.
First I had to find people willing to club together to buy the aircraft. Fortunately, I have three friends who are as emotionally tied to aviation as I am. Anne Cor, Martin and Ton were all happy to join me. Pilots Anne Cor and Martin (retired and active respectively) and Ton, with his own maintenance company, shared my conviction and we became equal partners in the venture.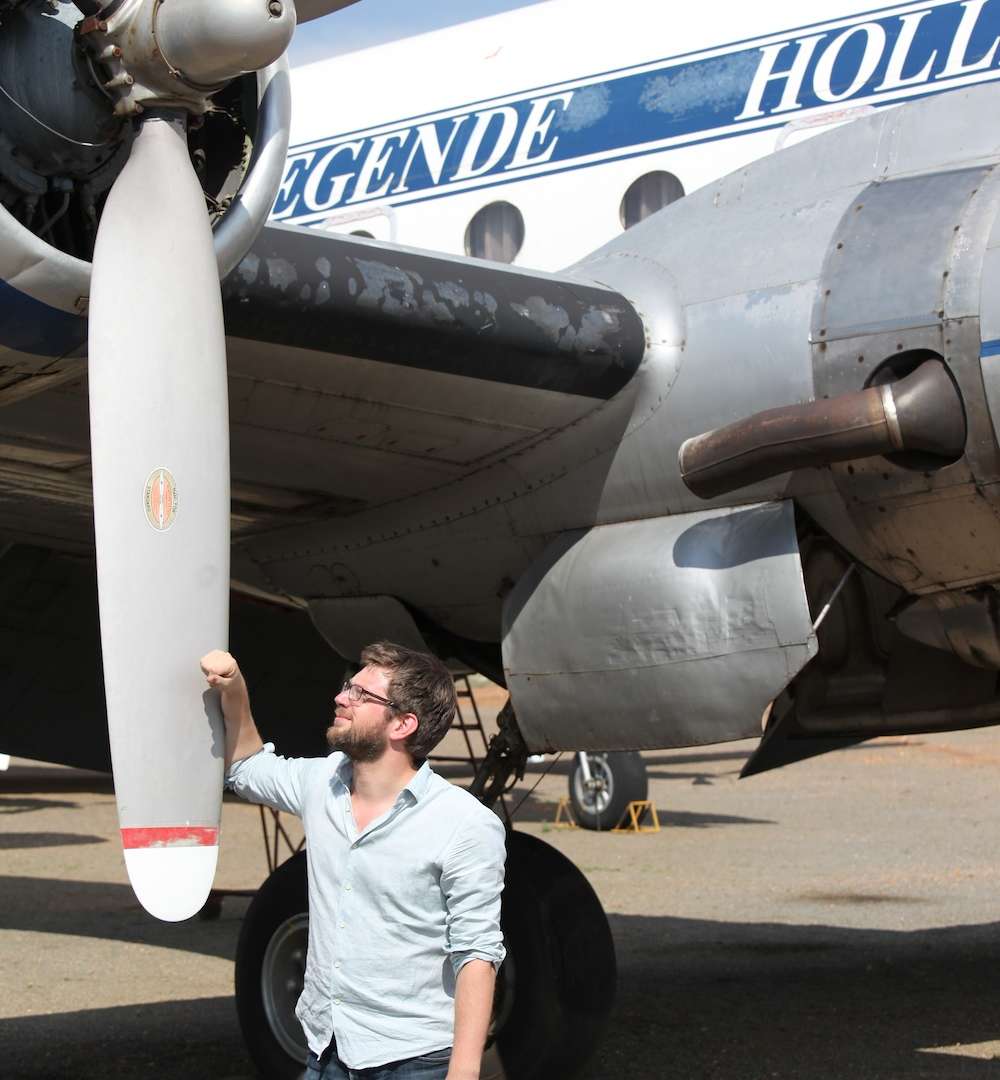 What does an aircraft cost?
How much would we need to pay? The Skymaster was by no means a new aircraft; she rolled out of the Douglas Aircraft factory in 1946. Although more than 1000 DC-4s were built, only about 10 are still airworthy. This made the aircraft we had set our sights on a rare commodity. And rare things are usually pretty pricey.
Then I found out that the value of used aircraft is hugely dependent on where they are in their maintenance cycle. An aircraft undergoes regular maintenance checks. A frequent inspection, called an A Check, is performed every few weeks and takes one to two days. A more in-depth inspection is called a C Check. On the DC-4 this has to be performed every 400 flight hours and can take a few weeks. The most thorough check is the D Check. This is an almost complete overhaul of the aircraft. It can take several months and has to be carried out every 10 years.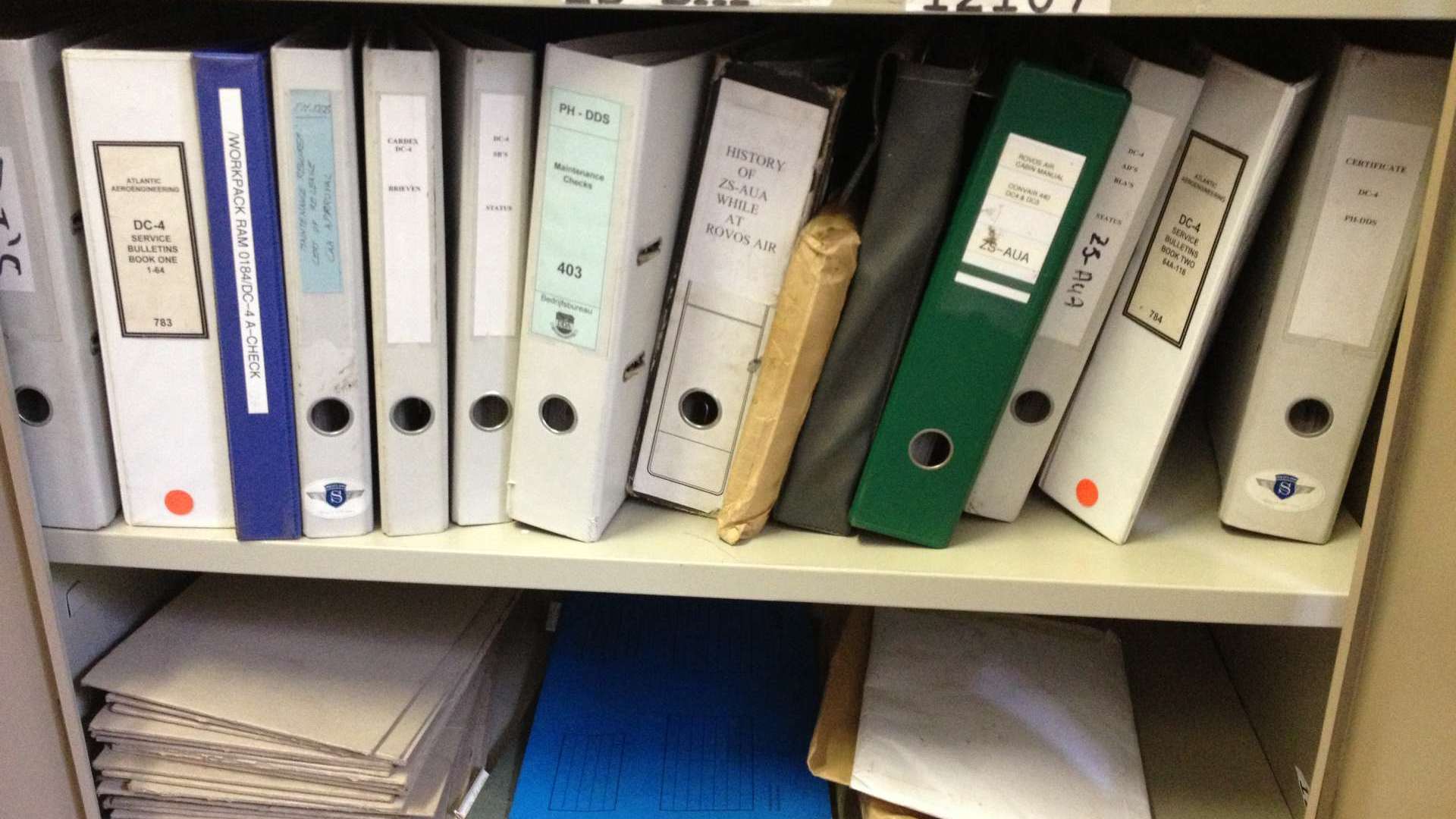 Just a small sample of the manuals required to maintain an aircraft like the DC-4.
Maintenance determines the price
We asked Jurriaan, a colleague of Ton's and a maintenance programme engineer, to look into the aircraft's history. Jurriaan went over to Johannesburg, where the aircraft was waiting to be rescued, to start his investigations. He had to go through a LOT of manuals.
We were lucky. The Skymaster was almost due for her D Check. The D Check is very expensive, because it requires a great many man-hours, but every cloud has a silver lining. She would cost more than all the cars we owned, but we knew we could afford to buy her, even though it would mean spending a lot on maintenance. But this didn't make us change our minds. We decided to worry about the D Check later…
The biggest thing I have ever bought
With the cost of future maintenance in mind, we were able to negotiate a reasonable price. However, the end of the sale negotiations merely marked the start of the legal work. We set up the Flying Dutchman Foundation – it isn't a great idea for four individuals to own an airliner. The final title transfer was not completed until we had signed a Bill of Sale, similar to buying a house, I suppose.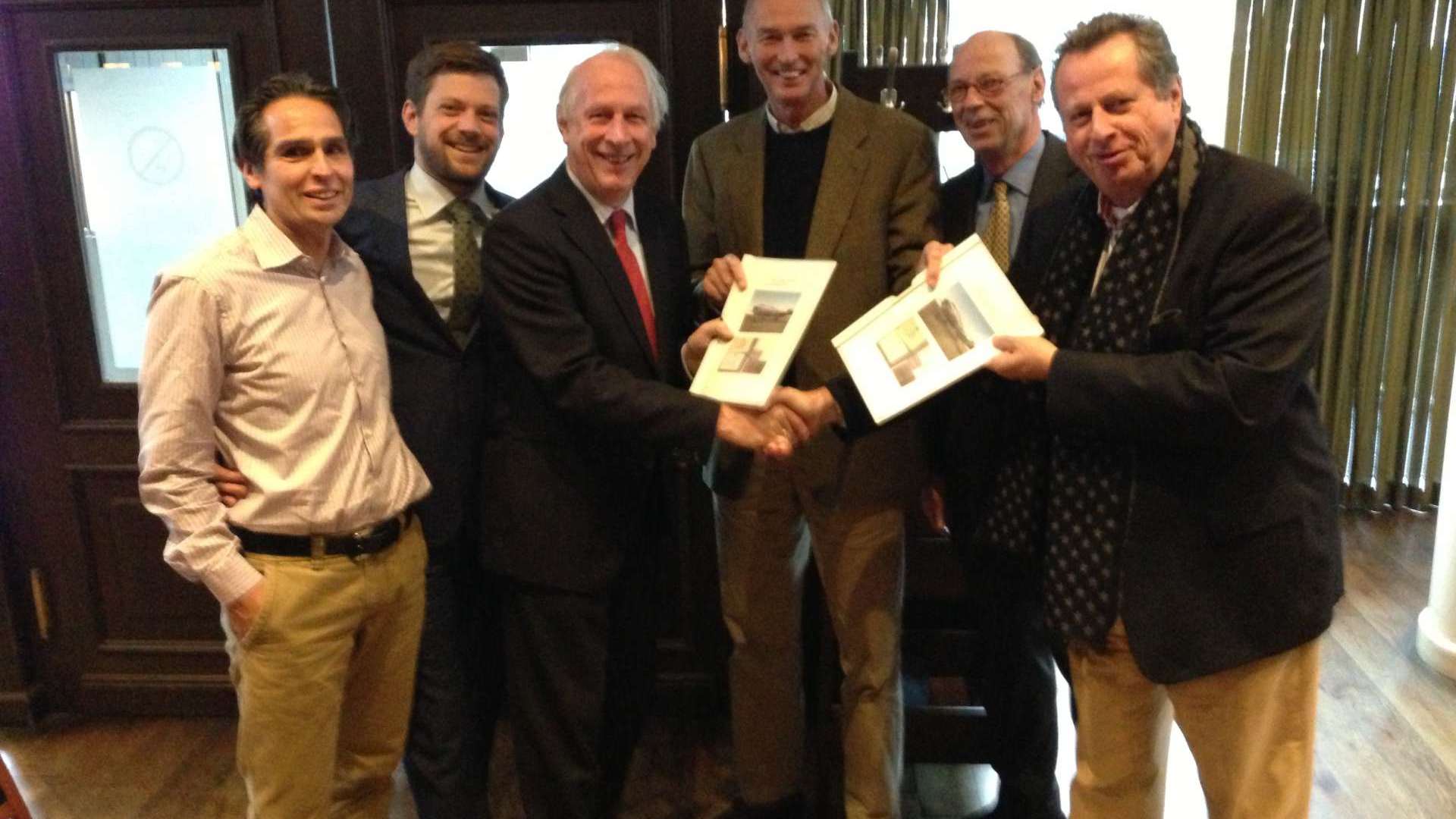 Martin and I, the three sellers and Anne Cor shaking hands while symbolically transferring the Bill of Sale.
Looking back on the day we bought a plane, I still can't fully grasp what happened. Just days before my 30th birthday we owned an aircraft – still the biggest thing I have ever bought. When I told my mum she kept on saying: "It's a miniature right?"
This was also just the start of an incredible story. We are currently working with a group of people to get her back up in the air. And we have launched a crowd-funding campaign. Our mission is to revive the Amsterdam-New York route in the DC-4 Skymaster as a tribute to aviation history.
But first, we have to get her flying again…