Tanzania is one of my wife's favourite destinations. Faithful followers of my blog will know that she's a professional traveller, while I spend most of my time at home, exploring the world from my desk chair. This is unfair, of course, but stay-at-home travel has certain advantages. I can, for instance, browse through thousands of pictures of Tanzania, until I am so enraged with envy that I want to poke out my eyes with a pen.
Fortunately, my wife was around to stop me and, as she massaged my angry shoulders, she whispered soothing words in my ear: "You are a sieve, darling."
"A what?!" I cried.
"A sieve," repeated my wife. "The photos and the information pass through your mind and your readers get the best and most interesting bits."
And so, as your humble sieve, I hereby provide you with some intriguing facts about Tanzania and a selection of photos that almost cost me my eyes.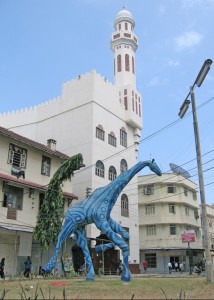 This blue giraffe, galloping in a park outside a mosque in Dar es Salaam, was photographed by Shawn McCullars. According to Wikipedia, around 35% of Tanzanians are Muslim, while Christians make up 62% of the population. The title of this blog – "Mungu ibariki Afrika" – is the first line of the country's national anthem in Swahili. It means "God bless Africa" and is based on a hymn by Enoch Sontonga, which also serves as the basis for the national anthems of  Zambia and South Africa. Swahili and English are Tanzania's two official languages.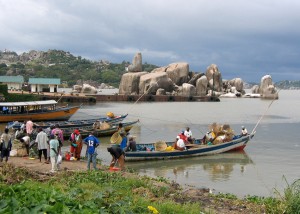 This photo was taken by Shawn McCullars on the banks of Lake Victoria, Africa's largest lake. Tanzania also boasts Africa's deepest lake (Tanganyika), its highest mountain (Kilimanjaro), as well as the Ngorongoro Crater and Serengeti National Park, renowned for their spectacular scenery and wildlife.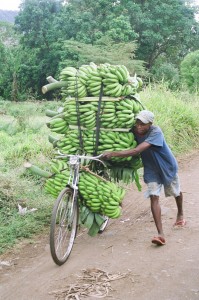 Tourism and mining are cornerstones of Tanzania's economy, but around 75% of the country's workforce is employed in agriculture, which accounts for around 75% of the country's exports. (Photo by Robert Ian Dutilh)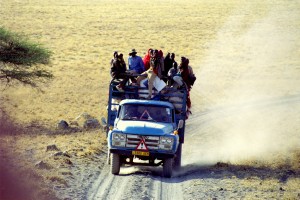 The population density of Tanzania varies greatly, from 1 person per square kilometre in the country's more arid regions to 134 per square kilometre on the island of Zanzibar. The above photo by Tineke Speelman clearly depicts how variations in population density can also move from place to place…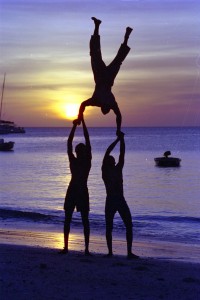 In 1964, the two states Tanganyika and Zanzibar joined hands to form the United Republic of Tanzania. The country is one of the oldest known human-inhabited areas on earth, with fossil remains of early humans and their ancestors dating back over two million years. (Photo by Tineke Speelman).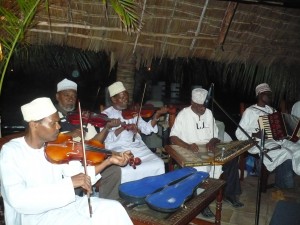 Zanzibar is one of the country's most popular destinations for sun seekers, divers and anglers. It is also the birthplace of Tanzania's most famous musician, Farrokh Bulsara, who was to become one the greatest rock legends of all time, performing under the name Freddie Mercury. (Photo by Enes Caglar)
While I was rounding off this piece, I was alerted to an intriguing article about Tanzania by Erick Mchome, which describes the growing popularity of exclusive barbershops and salons for trendy men, mostly urban professionals working for private companies and NGOs. Click here to take a look, and please feel free to add your own nuggets of information below. Meanwhile, I'll be trying to work out where my wife has hidden my pens. I may need them for my next blog.
(Special thanks to photographers Shawn McCullars, Robert Ian Dutilh, Tineke Speelman, and Enes Caglar. Click on their names to see more of their fabulous photos.)
Richard de Nooy