I was lucky enough to be part of the group that went to Chengdu to collect the giant pandas Xing Ya and Wu Wen. The pair are now settling into their new home at the zoo Ouwehands Dierenpark, a fact that won't have escaped many in the Netherlands. Now all the media attention has subsided, I'm enjoying looking back on my experiences during this adventure. How can I explain such an overwhelming journey? One which, even a fortnight later, I still haven't tired of talking about. So many impressions, so many experiences. Here are 8 things that made the greatest impression on me:
The cold in the mountains
The pandas were living in the Genda Panda House, three hours' drive from Chengdu, where we were staying. We left early in the morning. The shift in temperature from 16°C to 5°C was remarkable, but the reception and guided tour at the nearby Wolong Giant Panda Museum were more than warm. And the heating was turned up during the lunch, especially for our benefit.
The special Xing Ya and Wu Wen farewell ceremony
This took place in the beautiful nature reserve tucked between the mountains. We were first allowed to walk around and look at other giant pandas, young and old. I didn't want to leave; the pandas are so gorgeous, so enormous, and the little ones are so cuddly. I tore myself away to go and listen to the speeches, which were instantaneously translated from Chinese to English and vice versa, and to watch the dancers. These colourfully-clad women performed ancient Chinese dances for us. I hoped they weren't getting cold; the temperature had dropped once more. An exchange of presents concluded the ceremony. Then the lorry carrying the pandas departed between two lines of guests and amidst a shower of confetti.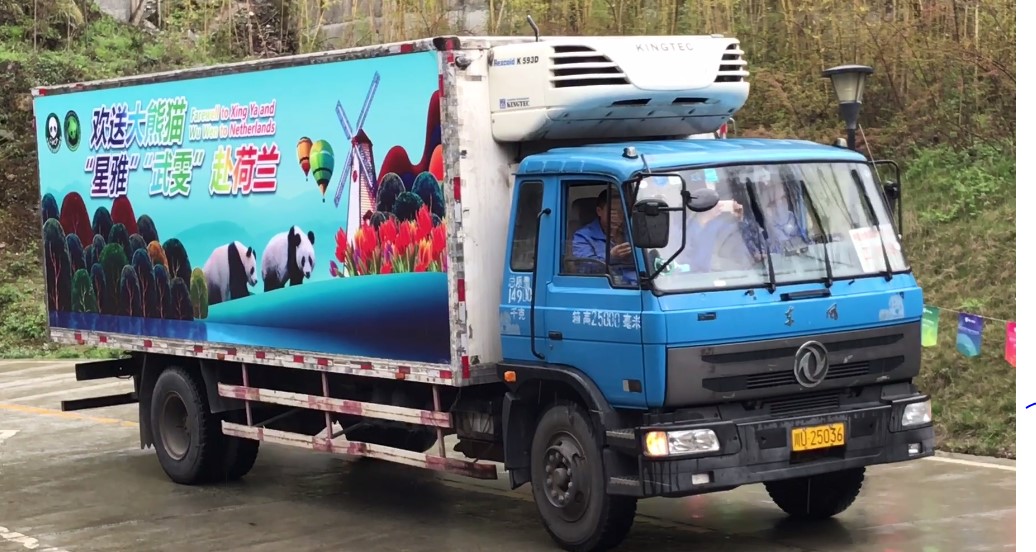 Pandas are predators
Did you know that? I learned from the staff at the Genda Panda House and Ouwehands Dierenpark that pandas are not nearly as cuddly as they seem. They are often, incorrectly, thought to be vegetarian, but, in fact, they're pretty partial to meat. And their claws and teeth are very large and extremely sharp.
Pandas and KLM have paired up before
A lovely board on the ceremonial stage told the story of pandas abroad. There are 28 pandas outside China, 11 of which were born abroad. And, interesting to note, it was KLM Cargo that flew two of these young pandas, Fu Hu and Fu Bao, back to China.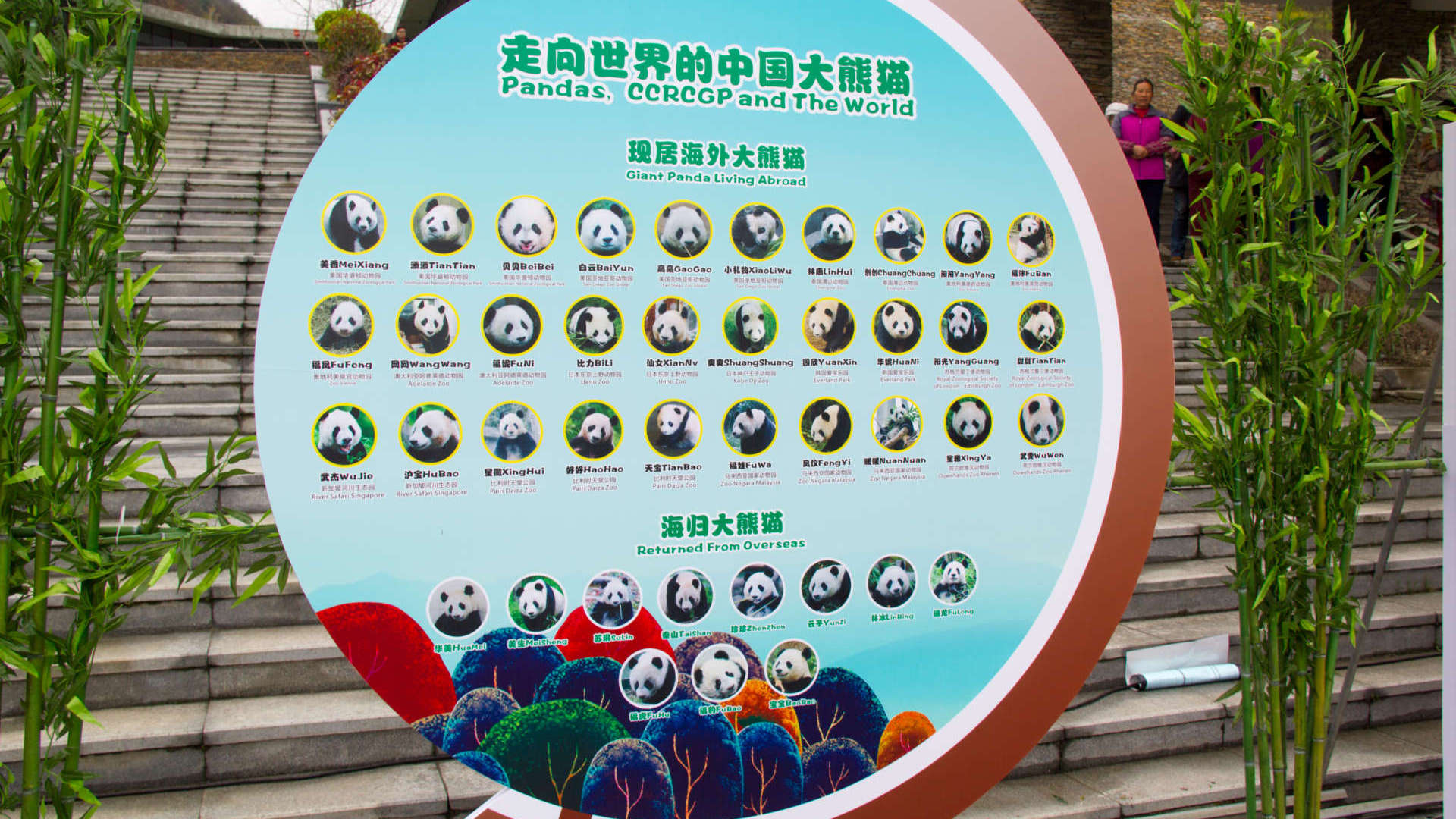 Panda madness is real
The party started at the airport in Chengdu. 'Pandas' at the check-in desk, pictures were taken, and prizes won. And a veritable panda dance took place at the gate, involving passengers as well. The arrival at Schiphol was, of course, amazing: an escort of emergency vehicles, cars and coaches; a water salute; and an incredible amount of public interest. But what about Xing Ya and Wu Wen? They were still very calm when they were unpacked.
Pandas are quite simply chill
I photographed and filmed the two black-and-white friends, Wu Wen and Xing Ya, as they were loaded onto the plane at Chengdu. It was now 22°C. With enough bamboo and water for the journey, the two stars were well looked after. They remained completely relaxed in their crates. There were bamboo shoots to eat and they were indifferent to the huge amount of attention they attracted as they were hoisted into the hold of the combi aircraft (part passenger, part freight). If I didn't know better, I might almost have believed Xing Ya and Wu Wen were frequent flyers. There was one point when they got restless and that was on arrival at Schiphol's animal hotel. According to the biologist from Ouwehands zoo, this was probably due to the strong smell of horse. We had, indeed, transported around 40 horses that very day. An extra special snack worked wonders and the bears settled back into their old, contended selves.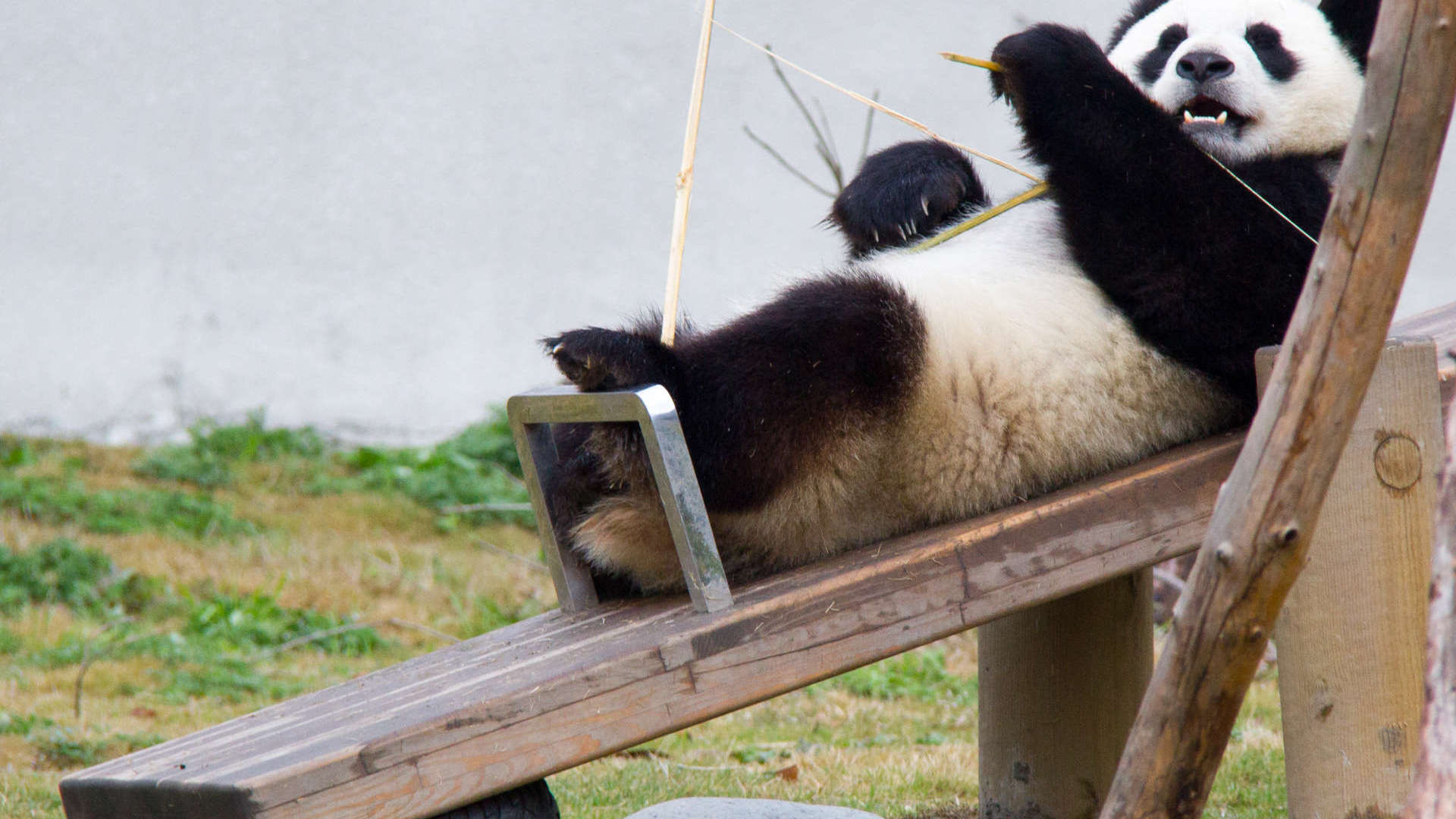 Panda poo is orange
Eat, sleep, poo, eat, sleep… A peaceful panda rhythm during the flight, to the profound relief of the watchful keepers from Ouwehands zoo. And that orange poo? "That's right," one of the keepers explained, "they've just eaten carrots. It comes out yellower when they've been eating bamboo shoots, which they love, and greener when they've been eating leaves. But we're glad whatever they poo, because it shows us that their stomachs haven't been upset by stress."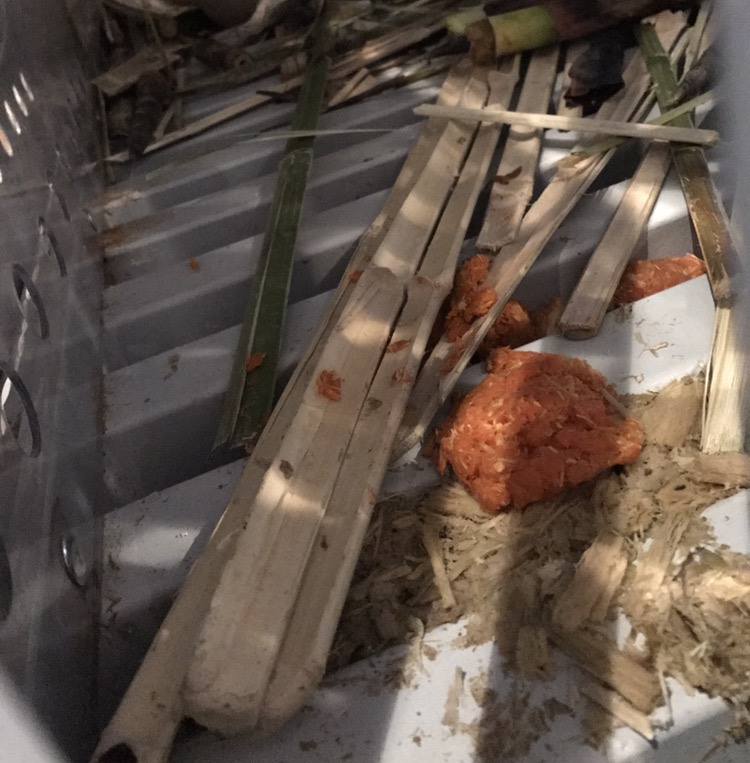 Prearranged silence
There were a lot of people, especially press, awaiting a first glimpse of the pandas at Schiphol. The doors opened and everyone stayed quiet as mice. No screaming, shouting, cheering or clapping. For a brief moment the animals could be looked at from close by, then they were whisked away to Ouwehands Dierenpark.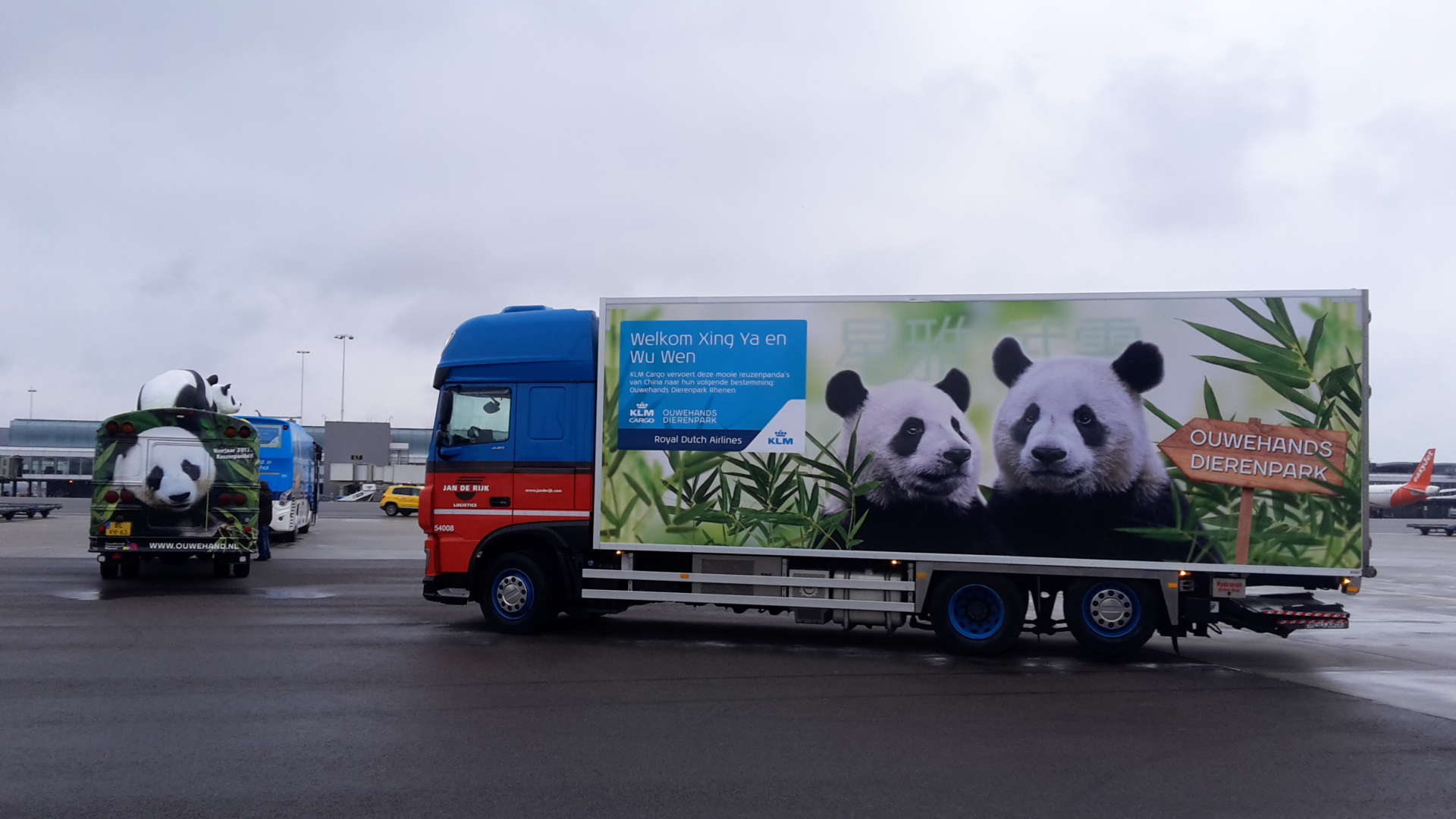 I was privileged to experience the whole journey, which ended in a cavalcade of KLM buses and the truck from Ouwehands zoo carrying Wu Wen and Xing Ya. Despite the late hour, there were still a lot of people about. That evening the pandas moved into their enormous new quarters, where we will be able to visit them for the next 15 years. For the time being, though, they'll be kept inside until the end of May. I wonder how they'll react to the smell of other animals. I'll go to see them very soon I think, as will many, many Dutch people and other panda fans.