Day in the Life of a Crew Member – Valerie
I'd like to  give you an idea of what my life as a cabin crew member is like. Starting with a yearly Flight Safety Exam, followed by preparing for my flight to Los Angeles, wrapping up with some photos of my work on board. Presenting you: A day in the life of a crew member. If you want to find out what we did in LA, read my other KLM blog.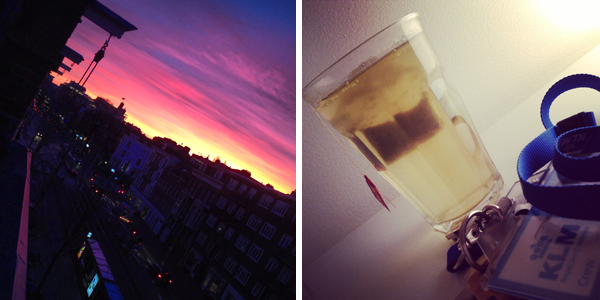 6:30 beautiful morning in Amsterdam. Waking up and having a cup of yogi tea. I don't drink coffee. KLM ID ready for entrance at Schiphol-Oost.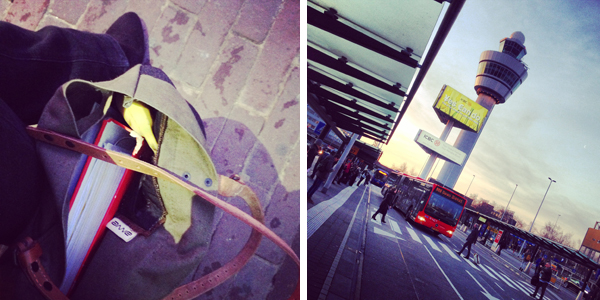 7:30 waiting for the tram to take me to Central Station. The big red book is my flight safety manual. I am having my yearly Flight Safety Exam. Banana for energy and to stay focused.
8:00 Arrival at Schiphol bus station.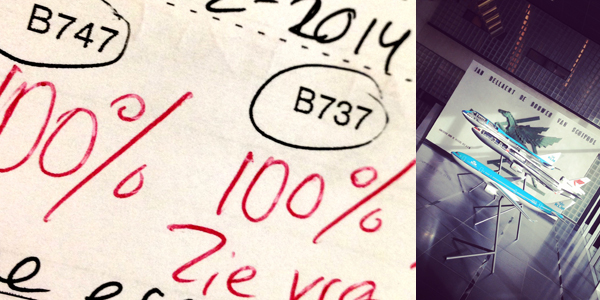 8:45 Passed the exam on all flying types with 100 % score! The rest of the day we have a recurrent training. Practise of flight procedures, first aid and use of equipment.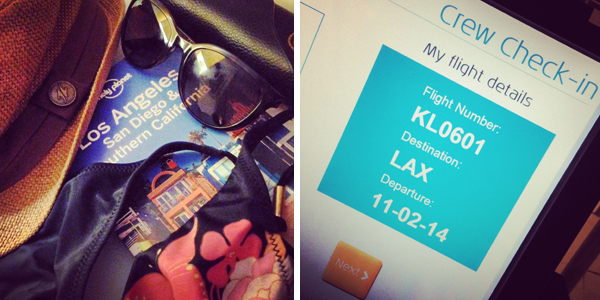 Back home packing my suitcase for my trip to Los Angeles the next day!
8:00 checking in for my flight to LAX. Before the crew briefing starts: postbox check, cashing my daily allowance.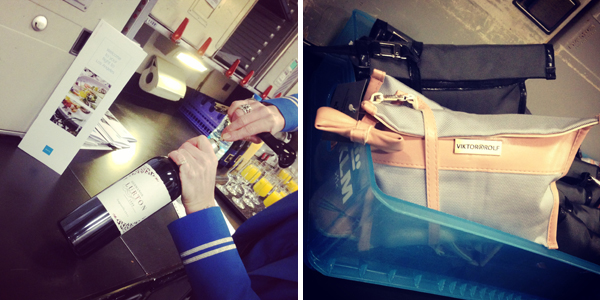 9:10 Business Class preparations to welcome the World Business Class passengers. The lovely Dutch designer Comfort Bags of Viktor&Rolf are a real must have for fashionista's. Business Class exclusive!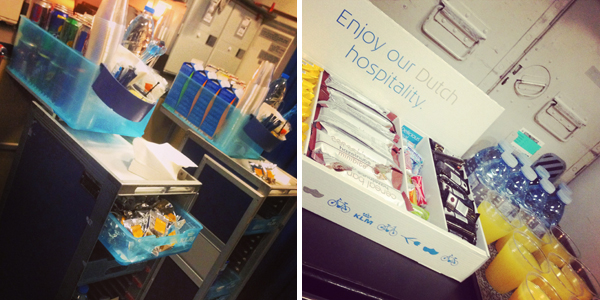 9:50 take off for a 10 hours and 20 minutes flight. I work in Economy Class. First service is a drink service with a bag of smoked almonds. After diner and inflight sales you're always free to come to the galley and get a snack or refreshment!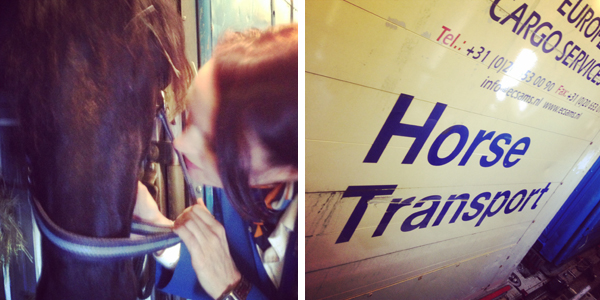 We Fly with a 747-combi. Meaning we also carry cargo. Today we have very special guests in cargo! 18 horses. During my break I'm having a quick look and give them a cuddle. We have special KLM animal attendants and groomes who take very good care of these beautiful animals during flight.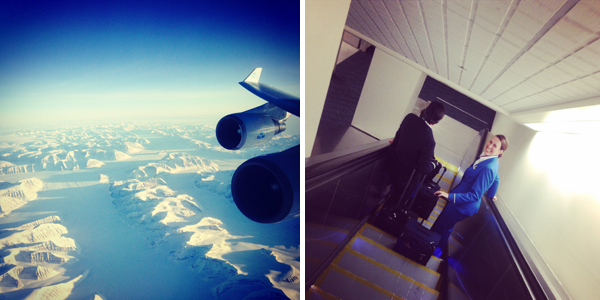 Check out this beautiful view of Greenland. My 'buddy' Dewi and I had a nice flight and are looking forward to our stay! You can read about it in my blog Los Angeles is music to my ears.