My Favourite Street Art Places In The World
My travels have awakened in me a growing fascination in street art. I live in Amsterdam, where plenty of spraying and pasting goes on. I became particularly intrigued by the witty work of street artist Hero de Janeiro, who made a  four-metre tall picture of Karl Lagerveld with a ghetto blaster. Below are my favourite street-art cities in the world – my favourite so far, that is.
Amsterdam – My Hero
I met Hero (Herwin) in Spuistraat. For years he was a regular visitor to the Wijdesteeg, which his street art turned into the most photographed alley in Amsterdam. He even opened a night gallery, Art Parking – the first in Amsterdam. Unfortunately this is all being demolished to make way for new apartments in Wijdesteeg.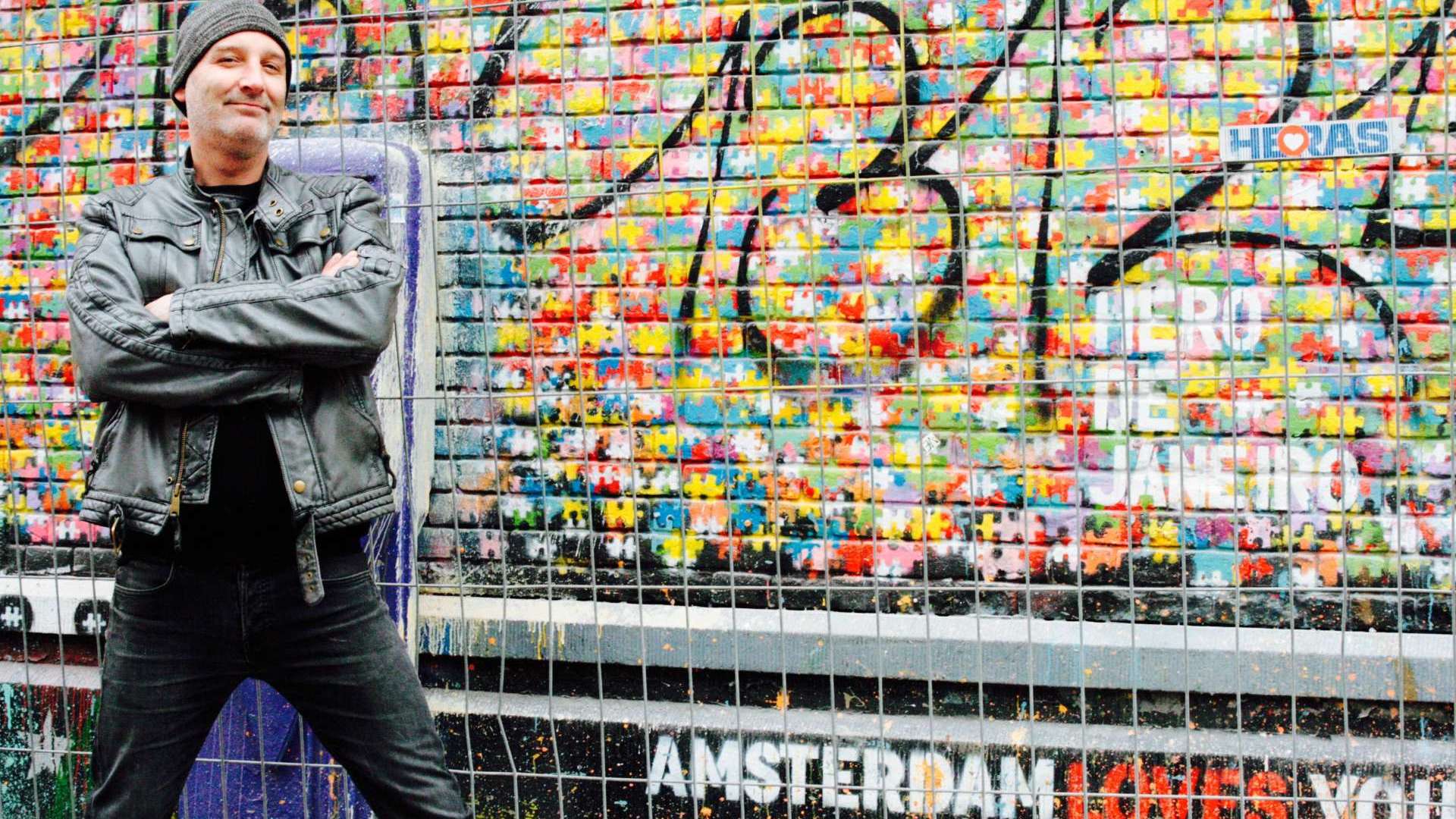 Hero has been a DJ for 25 years and has been active in the street-art scene for the last six. He lived in New York for a time and could often be found in one of his favourite cities, Rio de Janeiro, whence comes his pseudonym, Hero de Janeiro. His first street artworks were made of wheat-paste paper and depicted a monkey or a penguin sporting a Hero de Janeiro ghetto blaster.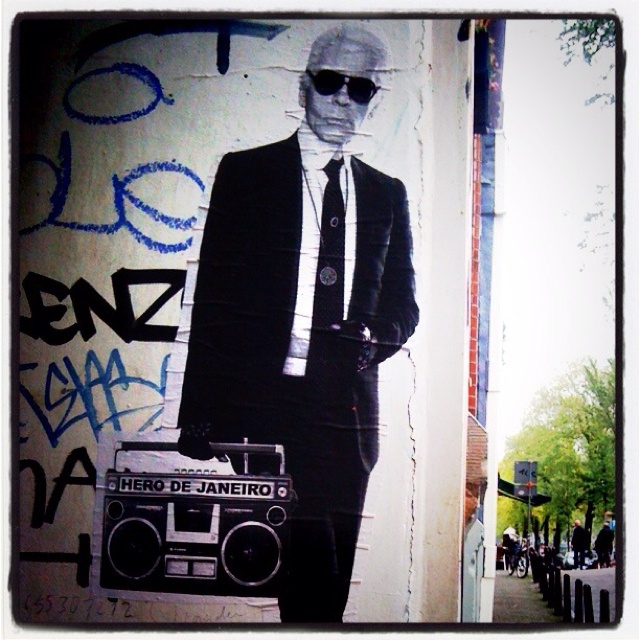 The image of fashion king Karl Lagerfeld with a ghetto blaster was an instant hit and attracted publicity from around the world. When I asked him about the mystique that surrounds the life of street artists, he said it didn't interest him much. He makes what he believes in to make Amsterdam more cheerful and vibrant. "I see the city as my gallery."
New York – Banksy hunt
Hero de Janeiro is as approachable as Banksy is illusive. Banksy is the most famous street artist in the world. He is a phenomenon. His works are highly desired and yet no one knows who he is. I was thrilled to find out that there was an exhibition of his work in Amsterdam's Lionel Gallery. In his satirical street art, Banksy uses a stencil technique in works that combine humour and graffiti aesthetics.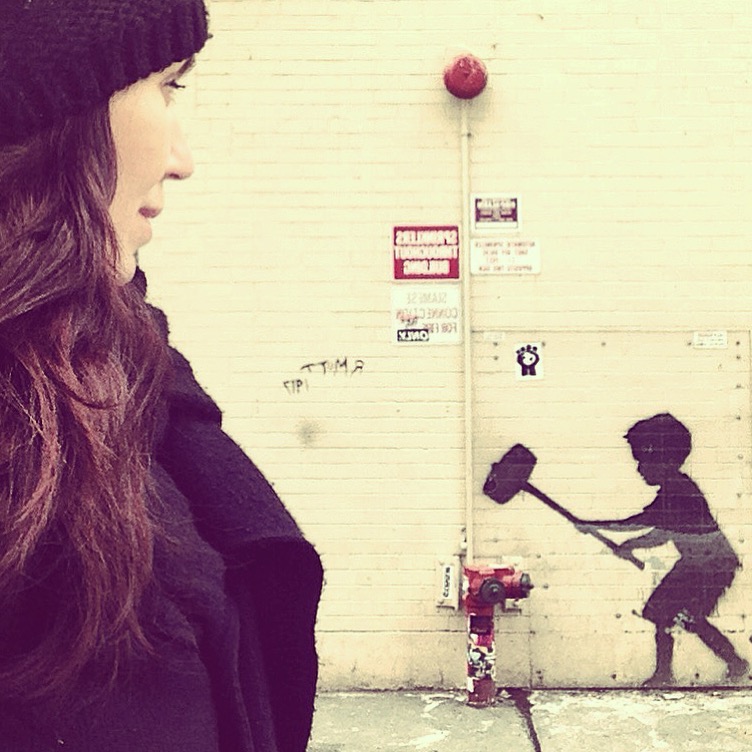 Fascinated, I followed Banksy in 2013 when he took New York by storm by creating a new artwork every day. He uses Instagram and his website to issue hints about where his work can be found. It was an enormous hype. Many of these works didn't survive long. But if you happen to be in New York, be sure to go to 79th and Broadway. There you will find this Banksy, which has been given Plexiglass protection by local residents.
Buenos Aires – Street art tour
That street art brings cheer became clear to me when I took the South City Tour of Buenos Aires run by Graffiti Mundo. Here you can see how street art has been applied in a controlled way in neighbourhoods like La Boca and the industrial area Baracas. Graffiti has given these neighbourhoods an artistic makeover. There are many works by the street artist Blu here. My favourite is a turtle on the side of a factory building in Baracas.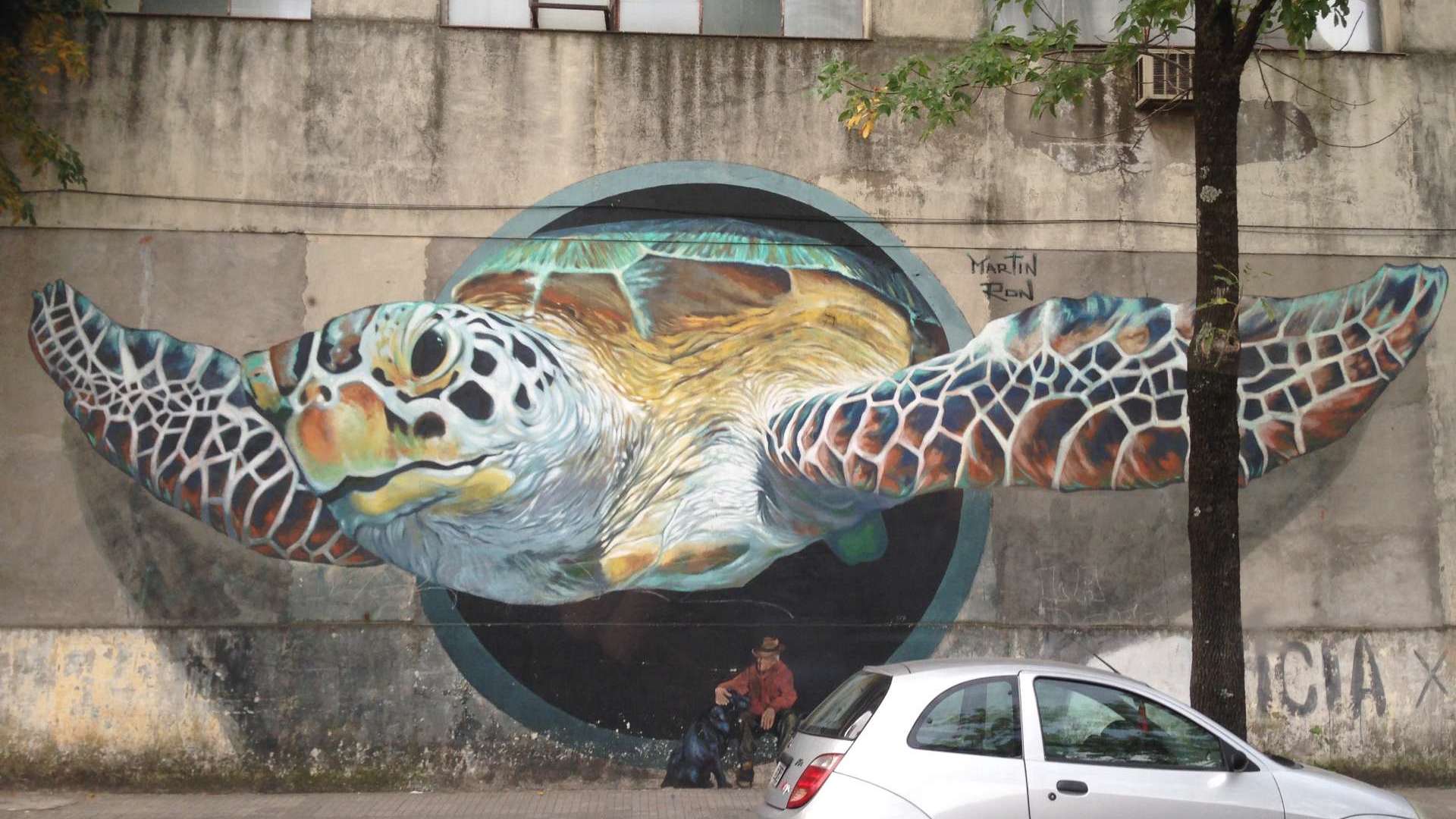 Bogotá – Natural hair
The most beautiful street art I have come across so far is this painting of Diana Ross in Bogota, Colombia. With natural hair! Who could fail to find this beautiful?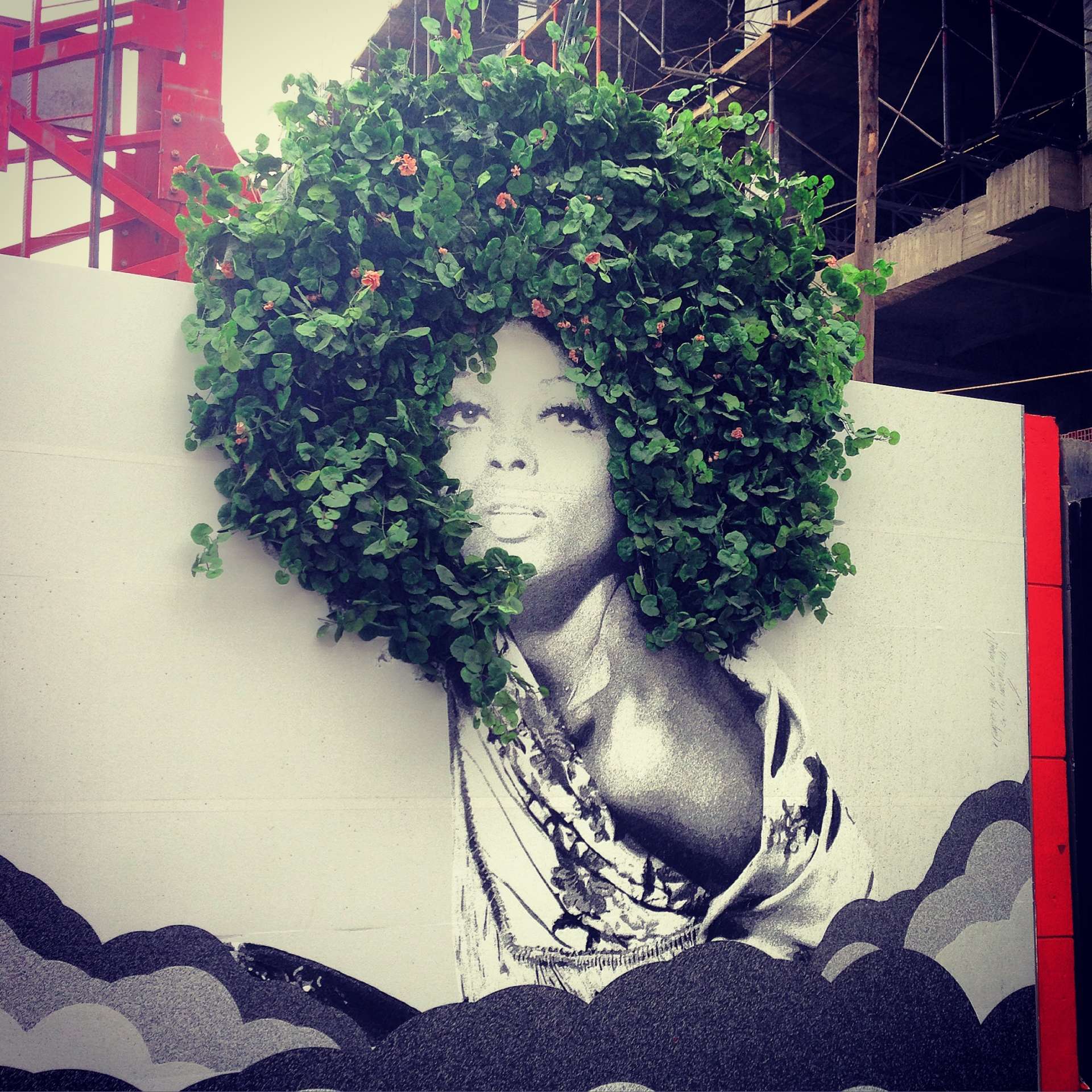 London – It's a London thing
London is bursting with street art, especially in Shoreditch where you can go on a street art tour. It's just like an open-air gallery with work by Banksy and other artists. It's a delightful area to visit anyway, with warehouse art exhibitions in Brick Lane and an eclectic and artistic mix of galleries, restaurants and shops.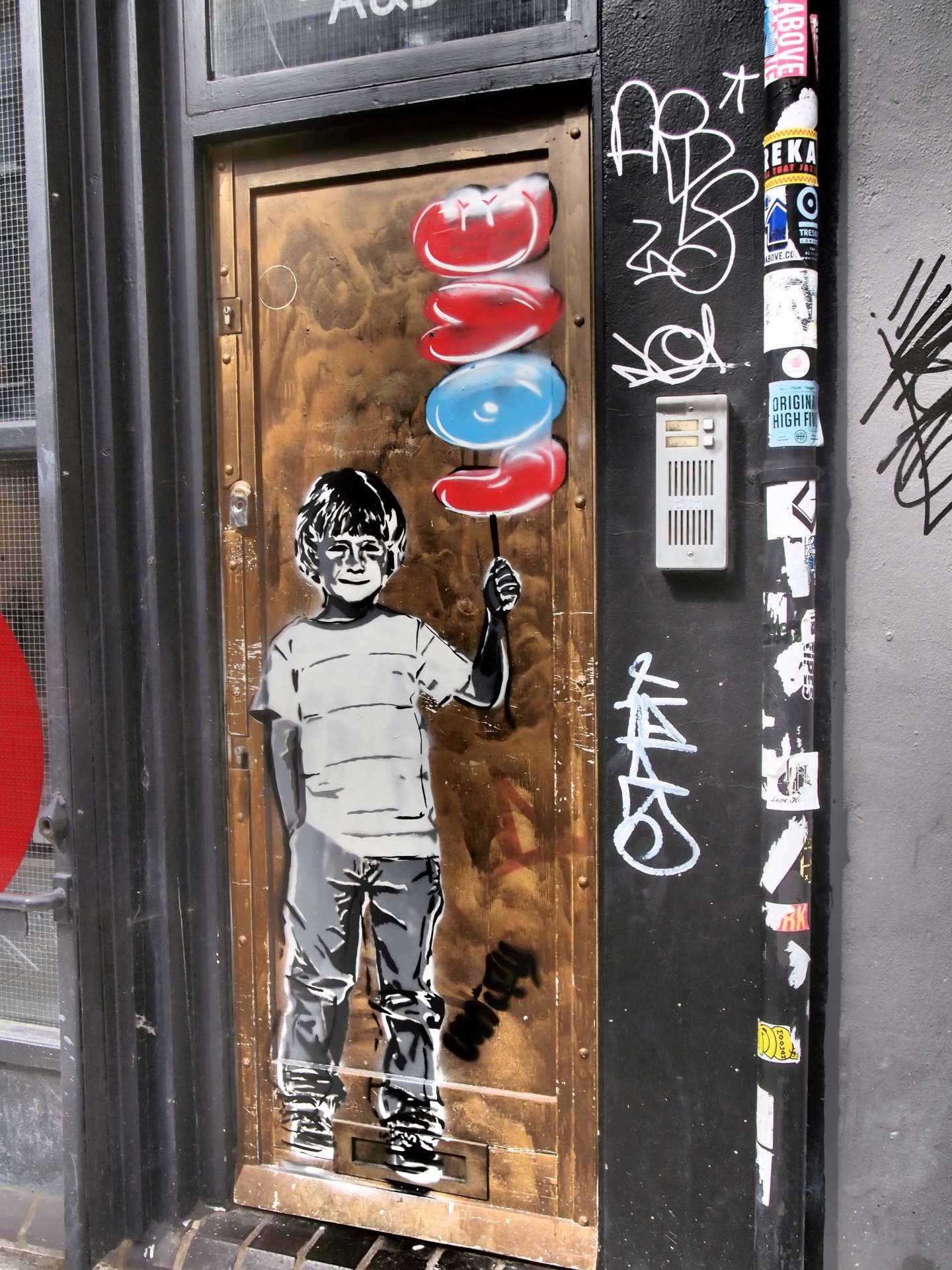 Sao Paulo – "What the world needs now…"
A poster with a powerful message:  "Mais amor por favor". More love, please.  After all, you can never have too much love, can you? The Beatles sung about it in "All you need is love"… And a bit of free (street) art por favor!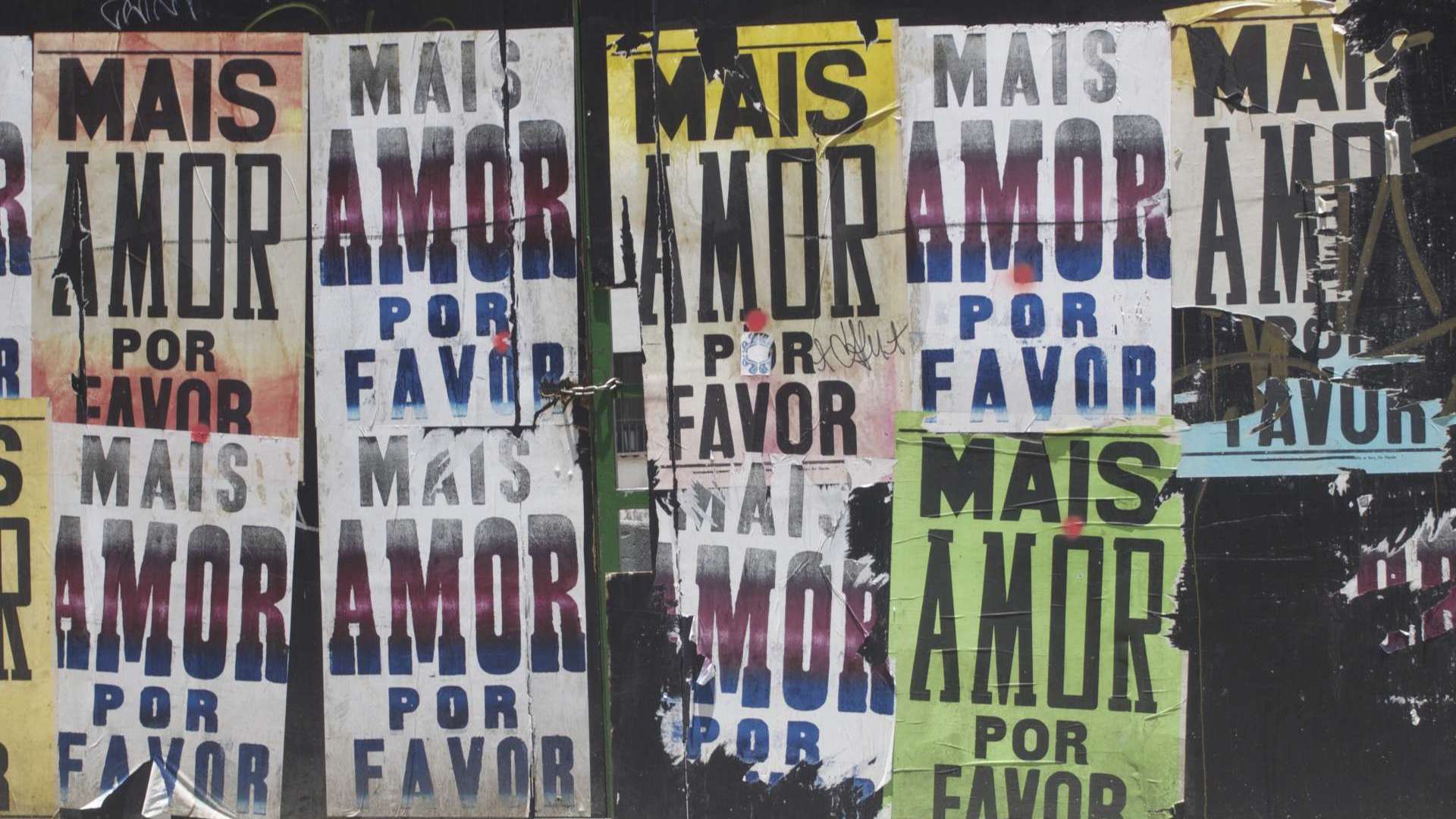 With thanks to Hero de Janeiro, Lionel Gallery and Graffiti mundo.
For photos of more street art and my flying life, follow me on Instagram at @dareshegoes.