My First Date With a DC-4 (and a Girl)
I'm what's known as an aviation freak. I love my job as an Embraer 190 captain at KLM Cityhopper. There's hardly anything else I like more than flying. Well…. girls. Yes, of course. They rank high alongside my love for classic aircraft. Let me tell you some more about the latter.
I'm one of those people you'll ask: "So, flying? A boy's dream come true, right?". It didn't matter how cold, rainy or snowy it was. At the weekend, I'd cycle from Amsterdam to Schiphol Airport – a good hour and a half each way. It's a beautiful bike ride through the 'Amsterdamse Bos' – the wooded area you can see from the plane before landing at Schiphol in a westerly direction. The woods are right between Amsterdam, Amstelveen and Schiphol Airport. The big maintenance hangars are just a few minutes away.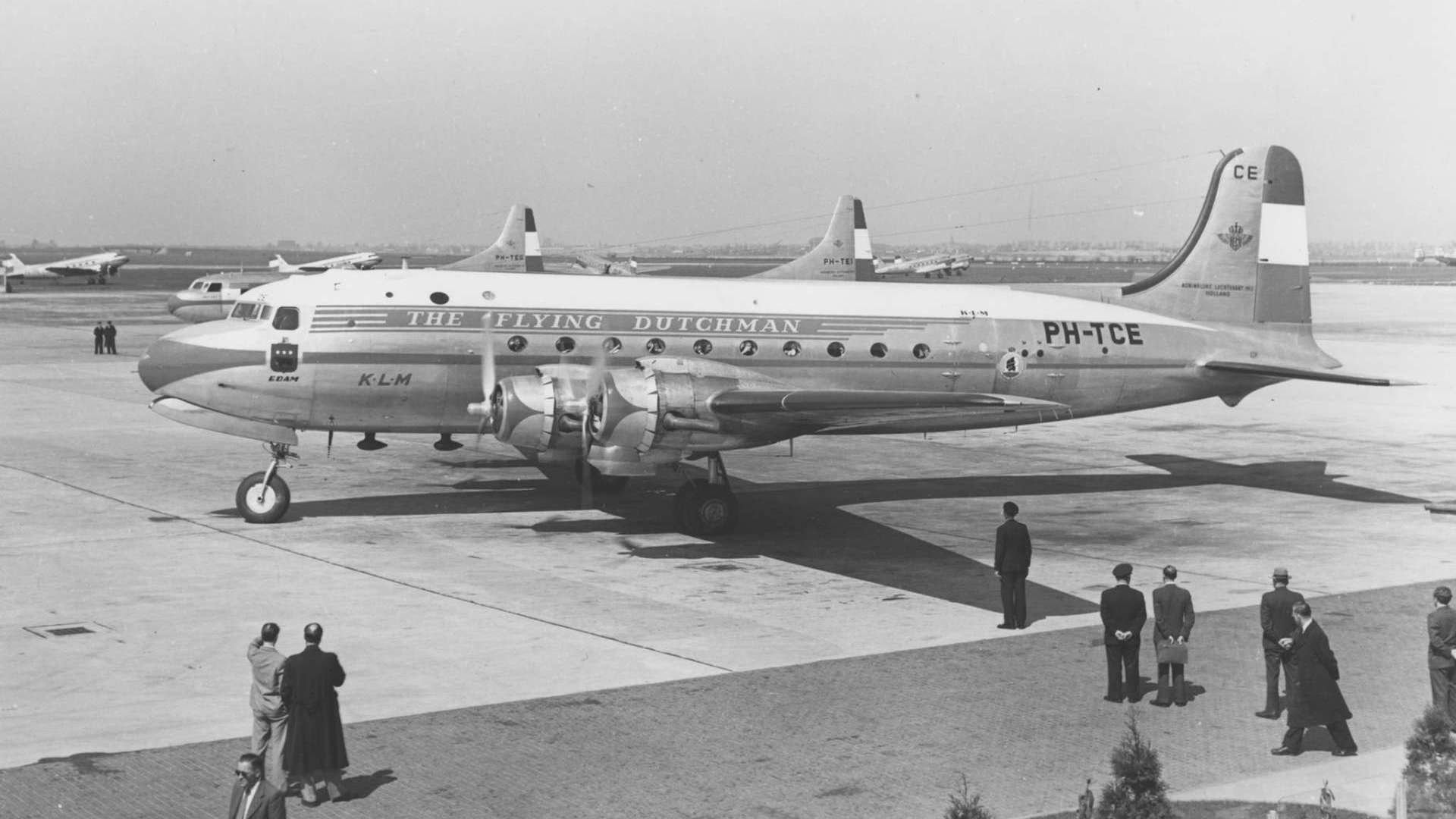 In search of a hobby
One Saturday, on my regular tour, one of the hangars was open. Most of them are behind a big fence. This hangar was open; there was no one around so I decided to walk inside. I found out it was the home base of a group of similarly crazy aviation enthusiasts who maintained a fleet of vintage Dakotas and DC-4 Skymasters. The foundation was open to new members. There I was, a 14-year-old, crazy about aviation and looking for a hobby. That's how I stumbled into the door.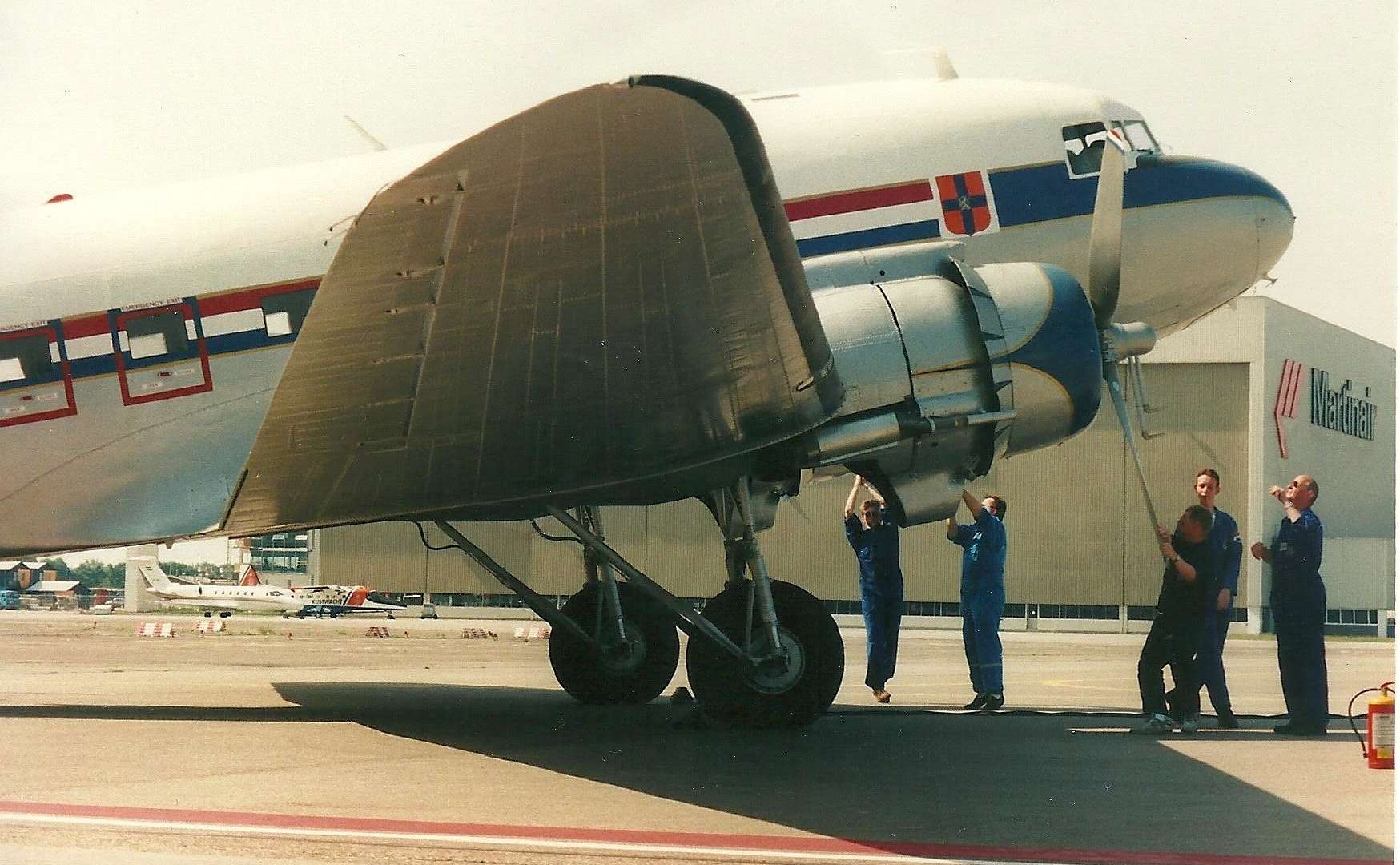 Lars (far left) working on a DC-3 in the 90's.
The Dutch Dakota Association
DDA Classic Airlines maintained a fleet of two DC-3 Dakotas, beautiful tail-draggers with a tail wheel instead of a nose wheel, along with two DC-4s nicknamed Skymasters. The Skymaster is twice the size of a Dakota, has twice as many engines, seats 50 passengers and was one of the first commercial aircraft with a nose wheel.
I became a volunteer at the maintenance department. Don't worry, being just a boy, that meant washing the planes, handing tools to the mechanics during maintenance inspections and going to 'maintenance class' every Tuesday night.
Jump-seat flying
One of the perks of being a volunteer was flying along on the jump seat, right behind the two pilots operating the aircraft! Needless to say, I was hooked for life. The sightseeing flights were operated at 1,200 feet, only 300 to 400 metres above the ground. That was low enough to see if my Mom had taken the washing outside to dry and whether my clothes were hanging too.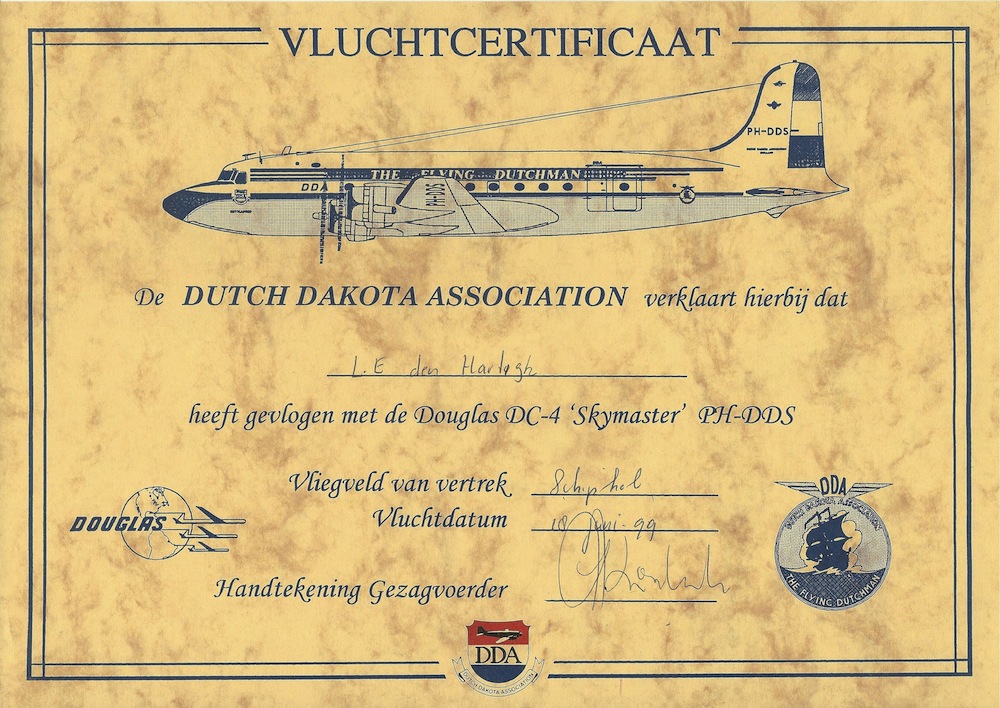 My first date
During the summer break, I met this girl at Summer Sailing Camp in Friesland – the northern province of the Netherlands, with lakes just made for sailing. Her name was Stephanie and she lived in the southern part of the country. After the camp, we kept in touch as pen pals. Yes, back then we still wrote letters.
She was the first girl I ever asked out on an 'official' date and in 'Lars-style'. The DDA was to organise a special sight-seeing flight. The DC-4 would do a one-hour flight above the Netherlands departing at sunset and flying under a star-filled sky. Is that romantic or what?
DC-4 for sale
Fifteen years after this romantic flight, the foundation put the self-same DC-4 up for sale. This got me worried; the aircraft obviously had enormous emotional value for me. While there isn't a big market for vintage aircraft, there is a big market for scrap metal. I didn't want this one to be scrapped and turned into tin cans.
Pioneering spirit
Fortunately, I'm surrounded by aviation enthusiasts like me. The DC-4 was held in similar esteem by my group of friends. The DC-4 is not just any old plane. It's the type KLM used in 1946 to launch the Amsterdam-New York route. KLM was the first European airline to operate a flight to the United States of America. To us, the DC-4 Skymaster embodies our pioneering spirit; it's serves as a symbol of how the Dutch have always been at the forefront of forging new alliances in the world, establishing new connections.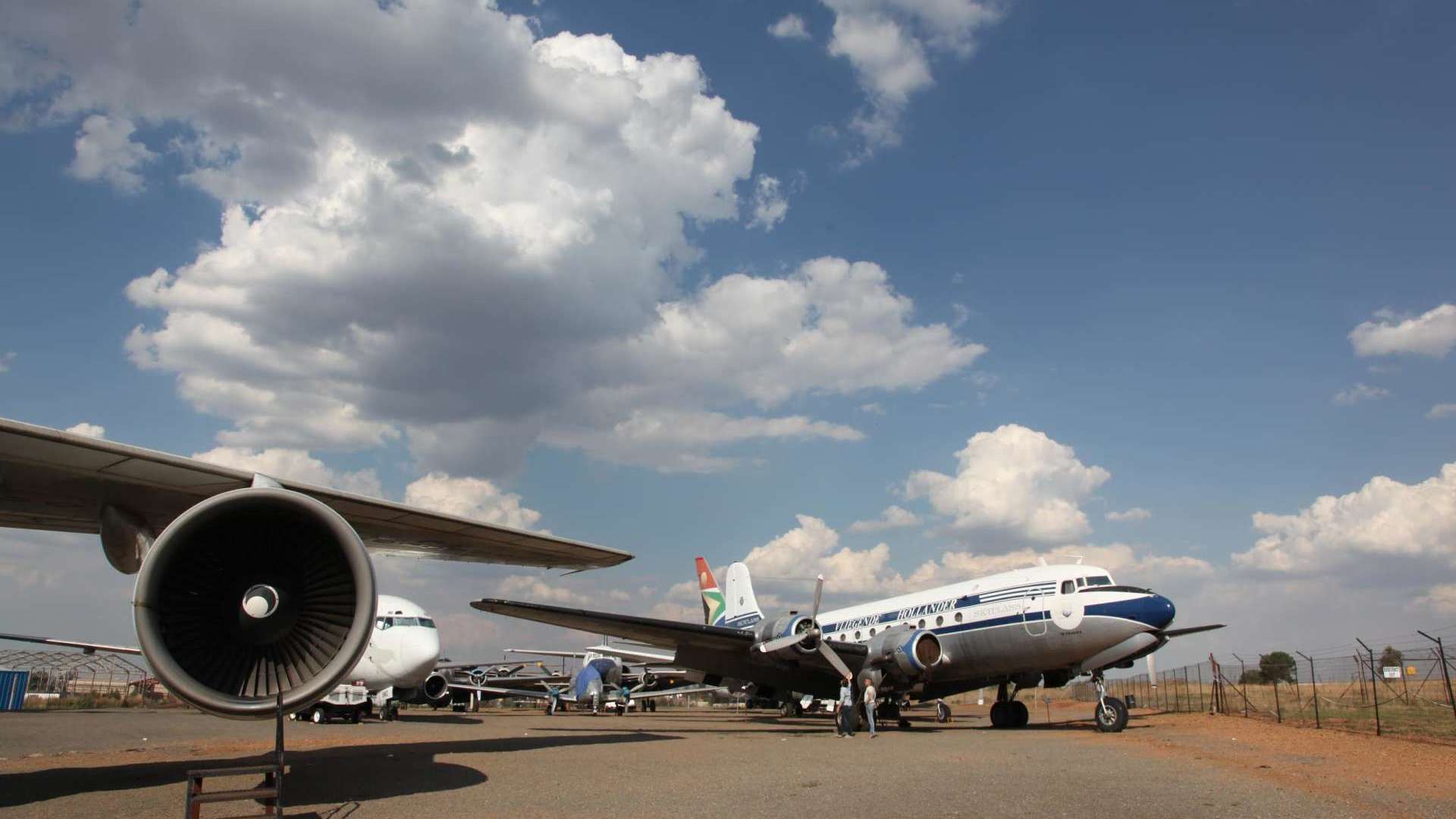 We bought the aircraft
In 2013, that same group of friends and I founded the Flying Dutchman Foundation. The foundation succeeded in saving the aircraft by buying it. We plan to have her airborne by 2016 – just in time to celebrate that first flight to NYC 70 years ago.
I'll be blogging about the adventures we take the DC-4 on. I hope you'll enjoy my stories!
If you'd like to help get this beautiful lady flying again, the Flying Dutchman Foundation started a crowd funding campaign.