As the airline industry is a 24/7 operation, it means that we crew members are often away from home during the holidays. At KLM, the rule is a simple one: If you work one year, you'll be free the next time around. So, every year, it's exciting and a bit nerve-wracking to see where you'll be on New Year's Eve. Free? On the ground at a destination? In the air?
1. NYE at a Destination
If you ever wanted to see a captain and a senior purser cooking traditional Dutch beignets and apple turnovers in a hotel in Kazakhstan, you missed your chance on New Year's Eve of 2012. The captain and I decided to surprise the crew. We brought some ingredients with us from home and I bought a crate of apples on the market that afternoon in Almaty.
Lufthansa Joins In
We actually got permission to use our crew hotel's huge kitchen. And, while the cooks were very busy, they looked on from time to time, a bit surprised at what we were doing. But it wasn't only our colleagues who were happy with the outcome. The Lufthansa crew also enjoyed our typical Dutch treats.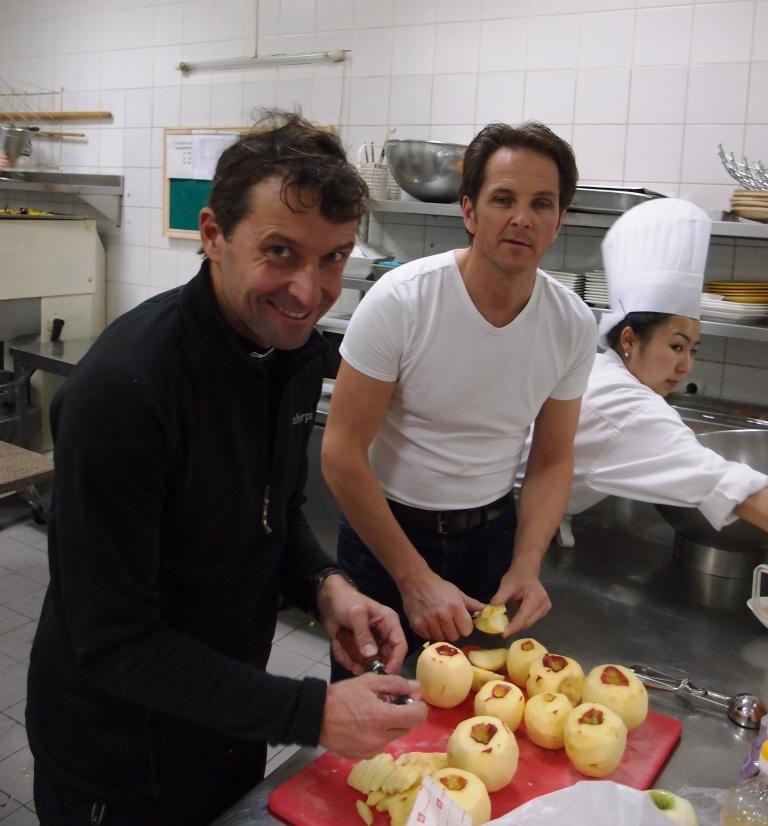 Beignets and Apple Turnovers
While it was freezing cold outside, many Kazakhs went to Republic Square around midnight, where we were told the best fireworks in the city were being be set off. There were strict controls at the site —it's against the law to bring alcohol to the square. Nevertheless, the captain and I managed to smuggle in some champagne. After all, what's New Year's Eve without it? While impressive fireworks exploded above us in the icy Kazakh air, we sneaked a glass of champagne, wished each other all the best for the new year, and ate up the leftover beignets and apple turnovers.
2. NYE in the Air
We were scheduled to depart for Rio de Janeiro about an hour before midnight. We left on time and, over France, we were able to see fireworks going off far below us. Everyone was in a festive mood on board. We decided to celebrate according to Dutch time as the passengers would be asleep in just a couple of hours.
Ginger Ale and Juice
After handing out champagne and beignets to the passengers and showing fireworks on the video screens, we had a glass ourselves. No champagne, of course. But we mixed a little ginger ale and juice in wine glasses and flew on into 1998. When we arrived in Rio, the city was waking up after one of the world's biggest and wildest New Year's celebrations. Every year, about two million people gather at Copacabana Beach to watch enormous fireworks being shot from cruise ships off the coast.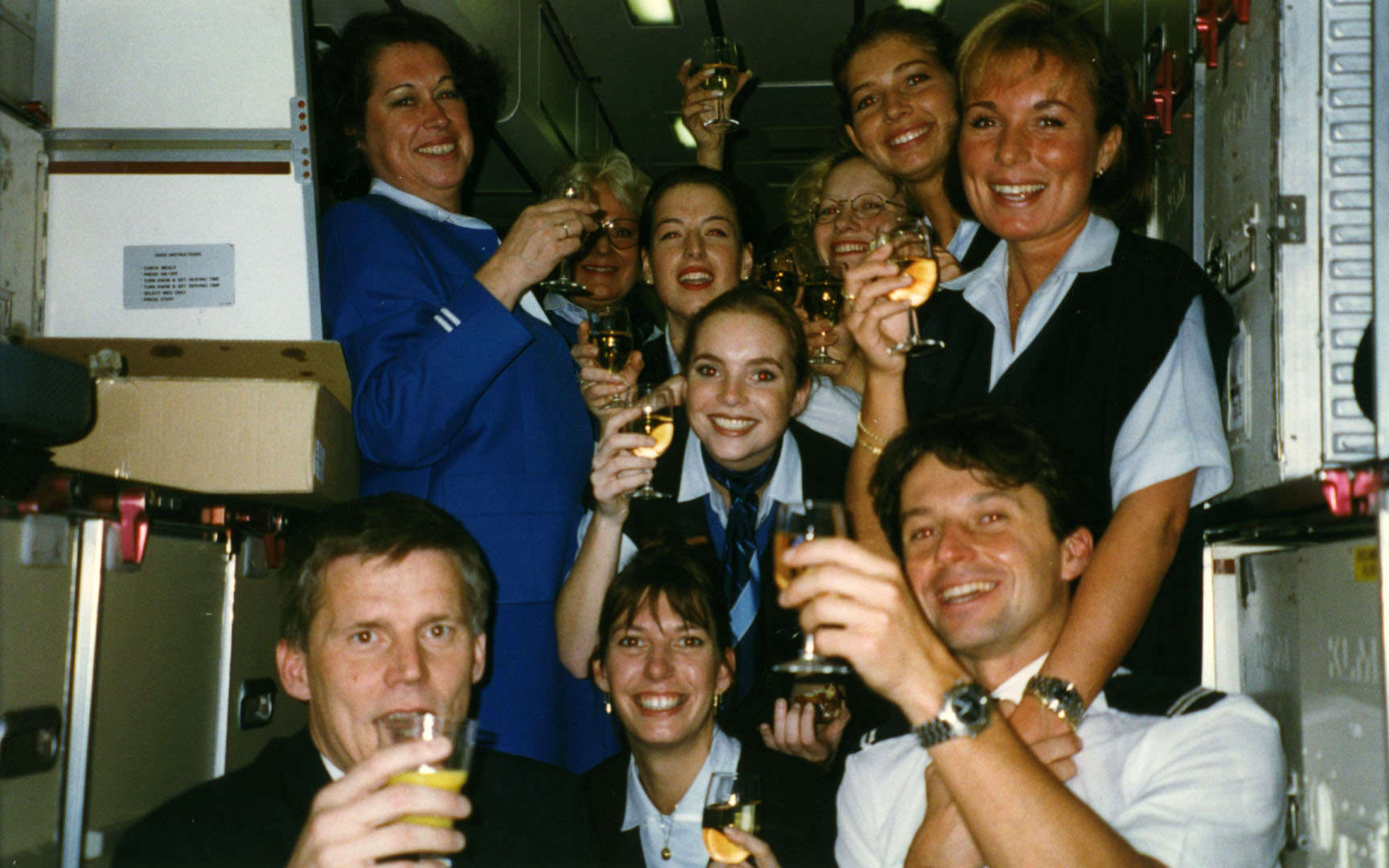 3. NYE in Iraq
At the end of 2013, it was relatively quiet in Iraq. I decided to fly to Erbil and travel around the area for a week. The next day I took a shared taxi to Sulaymaniyah, where I had the opportunity to look around in the afternoon. The sights included Saddam Hussein's torture chambers, which are now a museum.
In the meantime, I became curious as to how they celebrated New Year's Eve here. Did they celebrate it at all?
Very soon, however, I realised I had nothing to worry about. I could hear little explosions here and there, which increased as the evening approached. At half past eleven, I went outside to find a lot of commotion. There were fireworks, horns and sirens everywhere.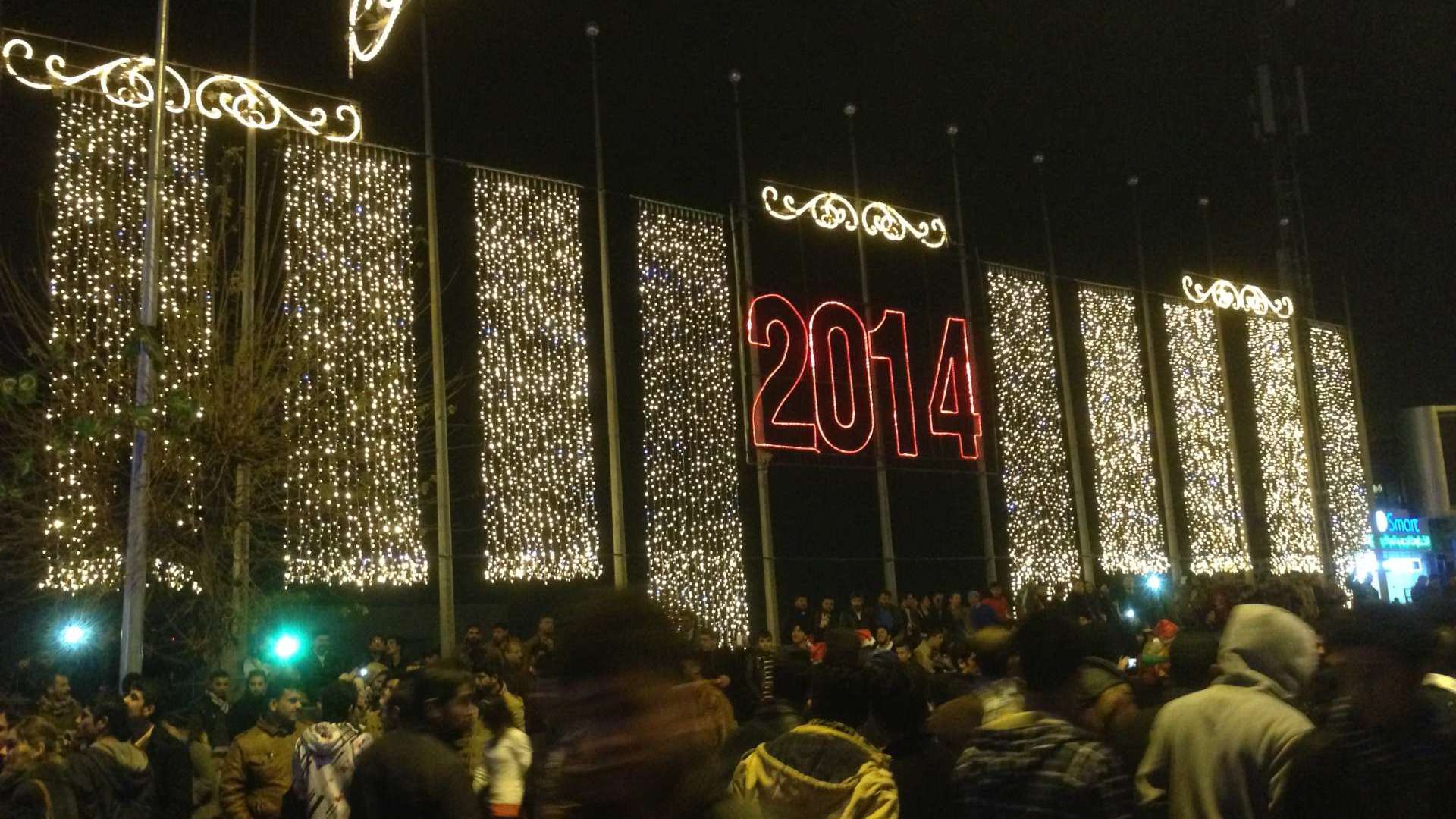 A Cup of Fresh Pomegranate Seeds
Out on the street, I bought a cup of fresh pomegranate seeds. I could see that everyone was walking around with one. Clearly, it was a traditional food for New Year's Eve. I passed a large screen which read "2014" in big, red lights. My intuition told me to stay right there. And, sure enough, a veritable spectacle of noise and light broke loose at the stroke of twelve.
Later, after I had returned to my room, the noise continued for a while. I called a friend on Skype, who asked me, a bit worried, if I was safe there. It was only then that I realised I was in Iraq, which has seen nothing but war for several decades. So it was all too easy to interpret all those explosions to mean something quite different.