Off to New York With Catwalk Photographer Peter Stigter
Peter Stigter is the best-known catwalk photographer from the Netherlands. He travels the world, shooting fashion shows thrown by the big names in fashion. A dream come true! I had the pleasure of travelling with him to Fashion Week New York! I pampered him on board his KLM flight; he showed me life backstage in New York.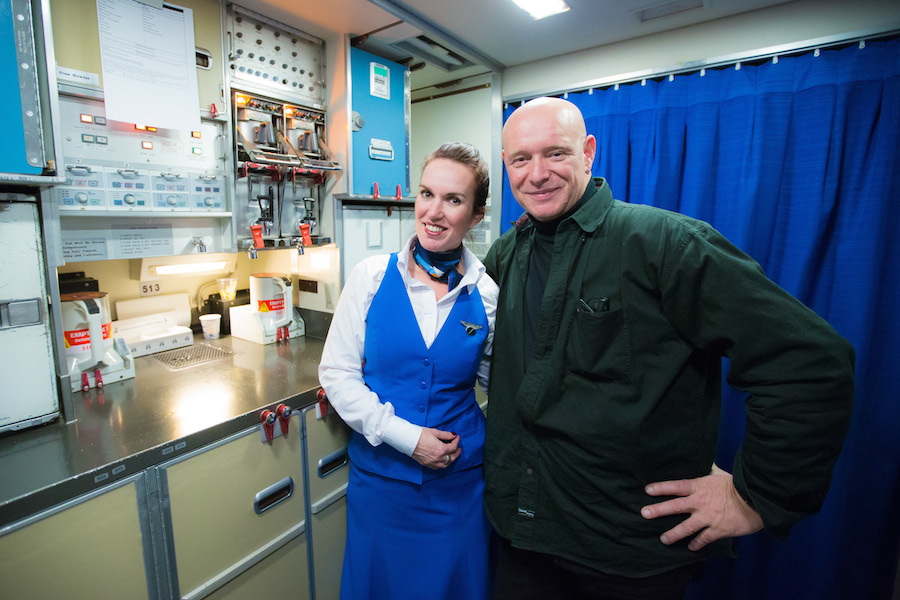 Photography: Team Peter Stigter
New York Fashion Week is one of the highlights in Peter's schedule for the year. This is when he gets to shoot shows thrown by the likes of Tommy Hilfiger, Victoria Beckham and the Spanish brand DelPozo, for whom he serves as house photographer as well.
I have an affinity for fashion because I've been involved in the Amsterdam Fashion Week for years. That's where Peter and I met. "It's amazing that I've never run into you on a flight with KLM," he said. I thought to myself: we're going to arrange just that and voilà: off to New York. Me in my KLM uniform, of course, and Peter as himself, the frequent flyer ;-)
New York Fashion Week 2016
Wearing an outfit designed by the Dutch Spijkers en Spijkers duo I hopped into a big Yellow Cab. "Chelsea Piers, Pier 59 please," I said to the taxi driver and all I could think was: OMG this is amazing!!
Chelsea Piers is a great location close to High Line Park. I took a few photos and video recordings. Then I connected with Peter and his team who handed me my NYFW backstage pass so that I could tag along with Peter without a hitch. Wow! This is really unbelievable.
We stroll into a bright white hall. This is where the DelPozo show will be held in half an hour. Peter's spot has been marked "house photographer". The atmosphere is electric. All of the other photographers take their places around Peter.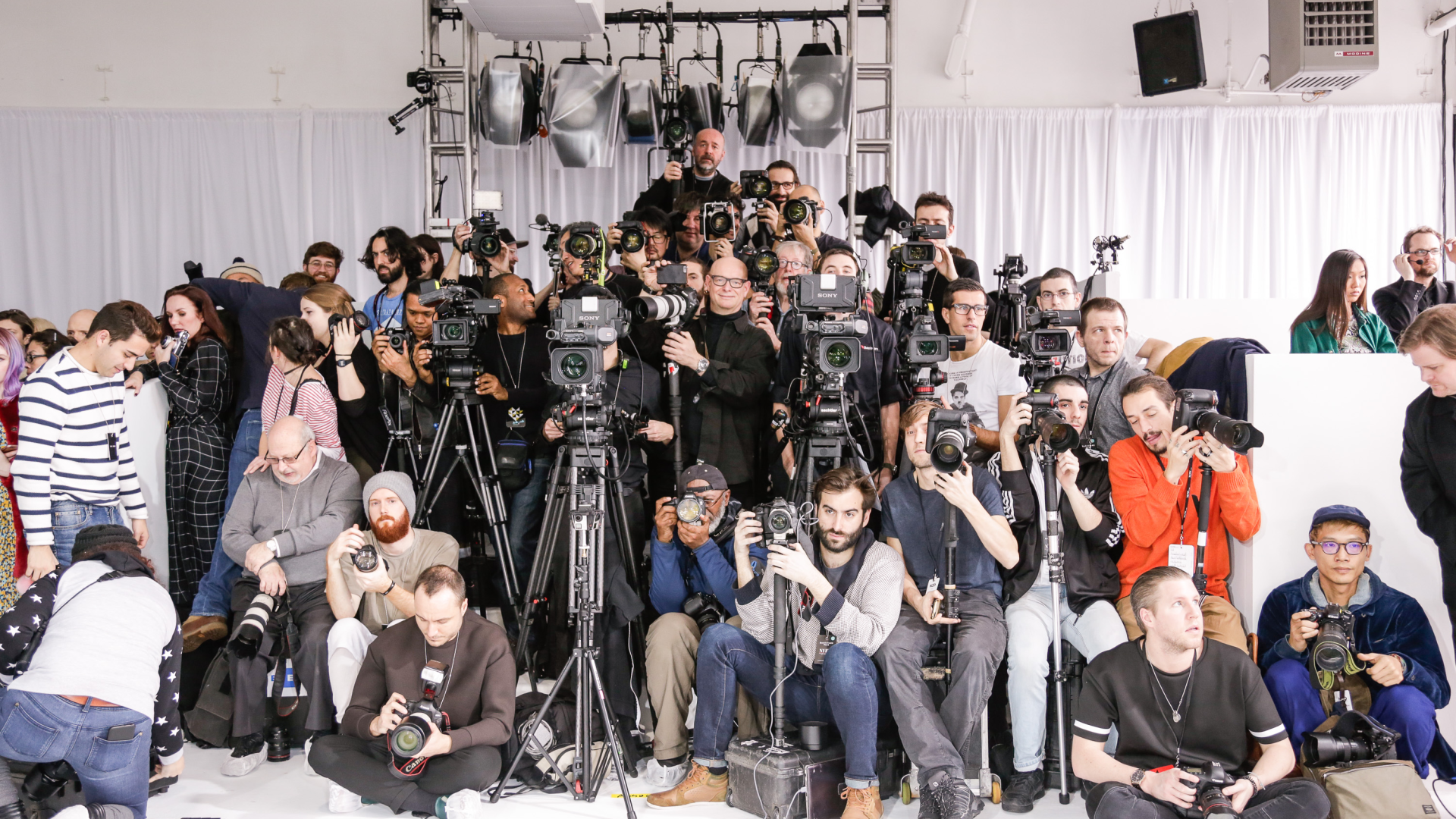 Photography: Team Peter Stigter
DelPozo Backstage
Ten minutes before the start of the show we take a look backstage. I can't believe my eyes. The models are all ready to go and chief designer Josep Font makes the final adjustments. DelPozo is a favourite in the New York fashion industry. The hall is jam-packed. I look on over Peter Stigter's shoulder and get a really good impression of what he does. He enjoys a front row view every show!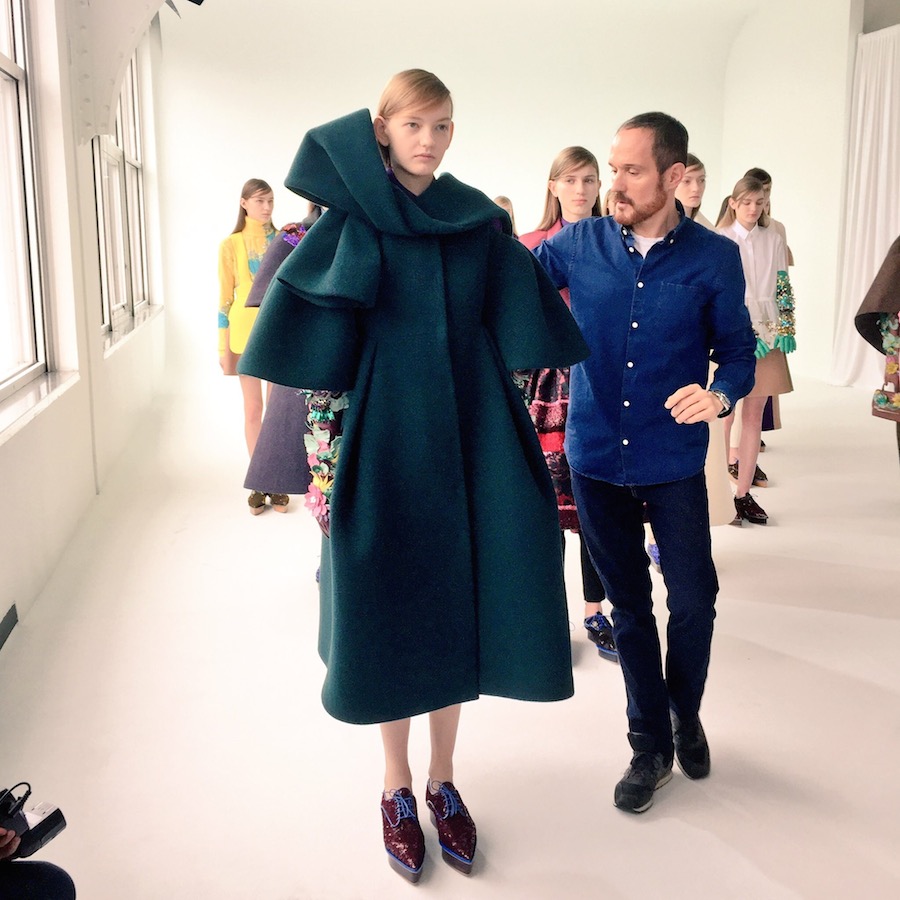 Alongside Amsterdam, Paris and London, I can now add New York to the list of fashion weeks I've attended. I'm in ecstasy. What a morning!
New York Highlights
Team Peter Stigter consists of 8 men/women.  They hit New York several times a year, so they know the city like the back of their hand.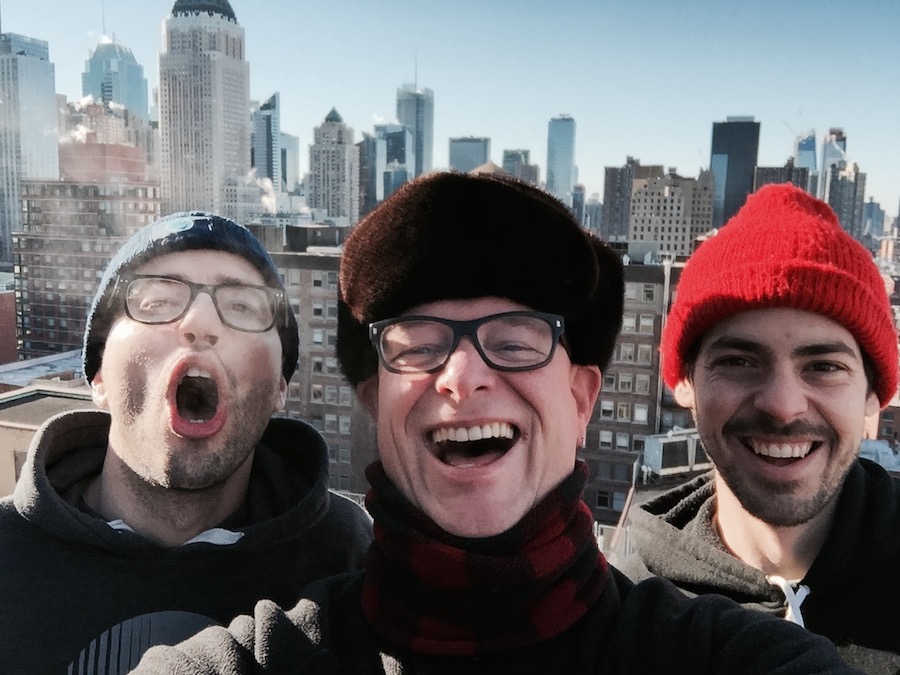 Photography: Team Peter Stigter
New York Highlights by Team Peter Stigter
Things to do
At the end of the afternoon head off to Bryant Park for a cup of coffee or glass of wine to see, listen to and feel the city.
Central Park on a Saturday morning – "taking a stroll with a breakfast bun passed the basketball games, yoga classes and baseball games".
Check out Manhattan from a distance; from the ferry (e.g. the East River Ferry) or a water taxi.
People watching on 9th Avenue.
The Museum of National History on a rainy day.
Visit Roosevelt Island on the Roosevelt Island Tram. Your MetroCard will get you in. Transfer in Manhattan at Tram Plaza 60th Street/2nd Avenue.
After a brilliant view across the city? Visit Rockefeller Center. It's less busy, cheaper and offers a better view than the Empire State Building There's a fantastic cocktail bar on the 65th floor.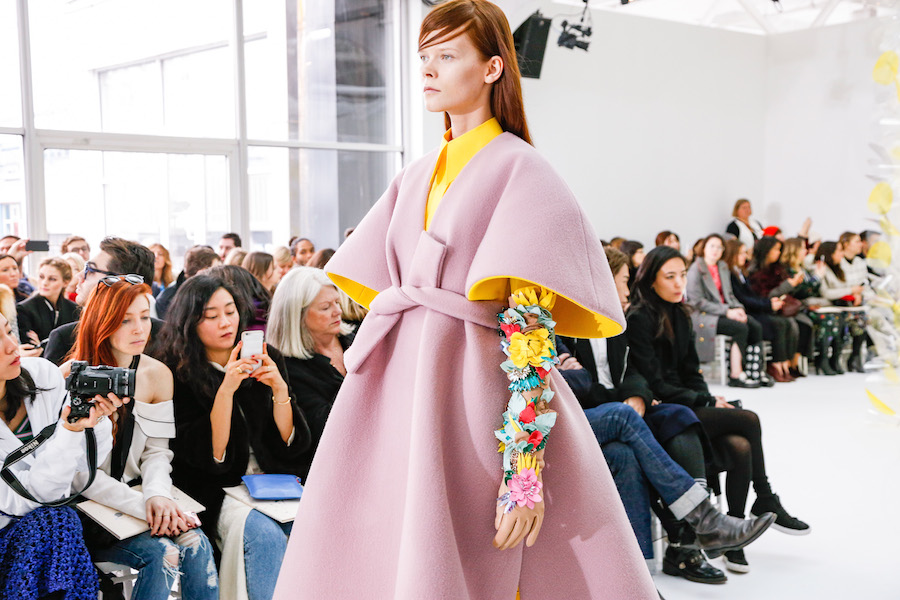 Photography: Team Peter Stigter
Dining out in New York
Chelsea Food Market (75 9th Avenue).
Great food and a wonderful place: Oyster Bar in Grand Central Station (reservations a must).
The best steak and Martinis: Smith & Wollensky (book for the Bar/Grill section if you don't want to be crammed). 797 3rd Avenue.
Cocktail Bar: 169 Bar. 169 East Broadway.
Street food – like hot dogs and breakfast buns – always makes a tasty and super local snack.
And if you've just arrived at your hotel after an intercontinental flight and don't much feel like heading out, you can always order Sushi online from Ageha and have it delivered to your hotel room.
Hotels in New York
Team Peter Stigter swears by the Holiday Inn Midtown on 57th Street. Good service, nice beds, down to earth and the only hotel with a swimming pool on its roof at the heart of the city. This rooftop regularly serves as a backdrop for fashion shoots.
About frequent flyer Peter Stigter
Peter Stigter makes around 10 to 15 intercontinental flights a year. Given the choice, Toronto is his favourite KLM destination. "If New York could be described as fifth gear, then Toronto is second," is the way he describes his favourite city. Peter is crazy about Canada because he has family and friends living there.
I asked Peter why he likes flying with KLM: "I love the down-to-earth Dutch attitude and genuine service. It makes traveling relaxed for me. I only have to see the blue-and-white plane, and I feel like back home again."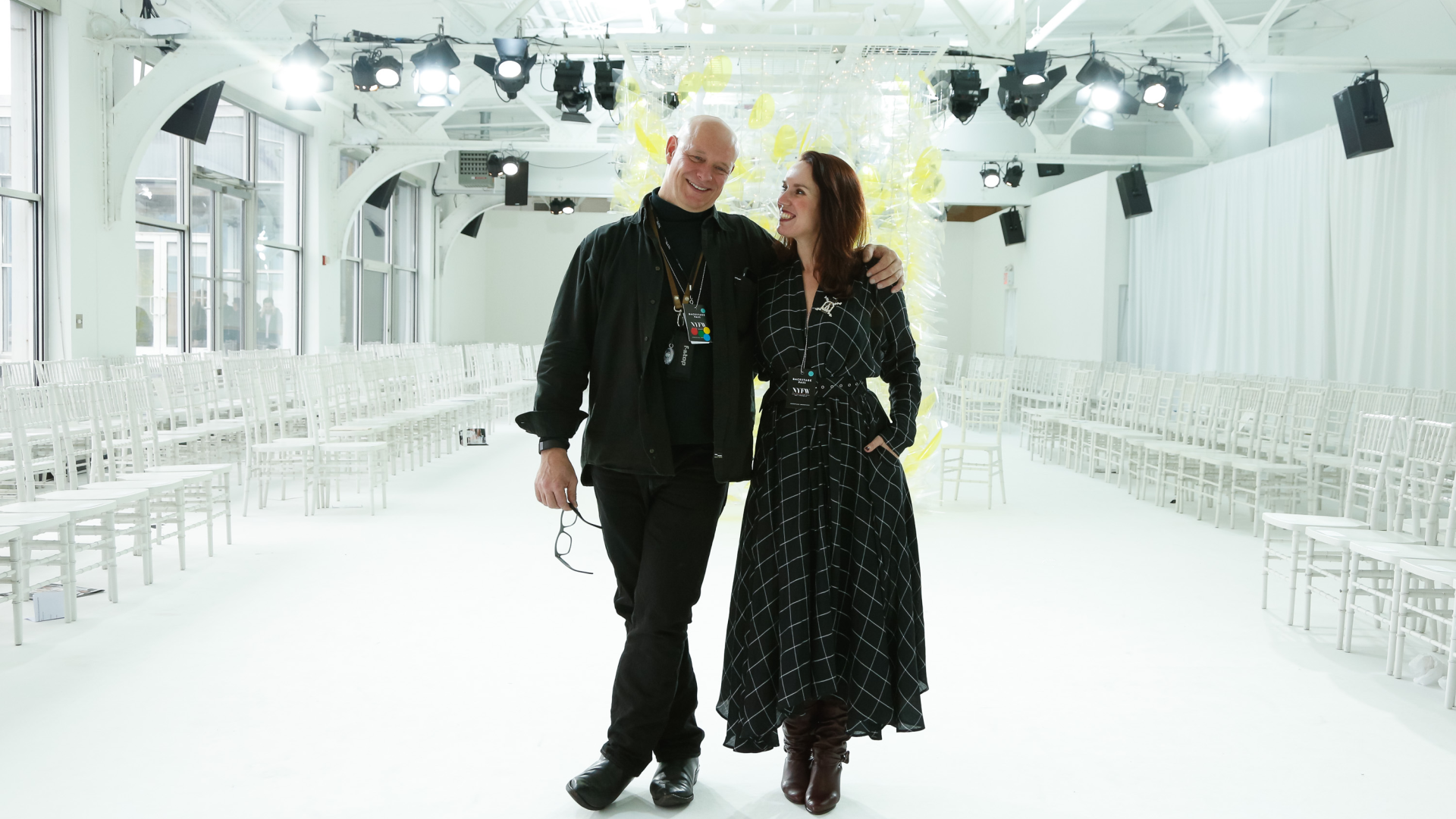 Photography: Team Peter Stigter
Thank you! Team Peter Stigter, Crew KL644, Maison PR, Spijkers en Spijkers, Martijn & Tom! PS: Follow @dareshegoes and @teampeterstigter on Instagram as well!