Since 3 April, KLM has been flying to Fukuoka, Japan. I was there for the first time a few weeks ago. Over that past few years I've visited our other two destinations often. And I've come to love Japanese food and culture.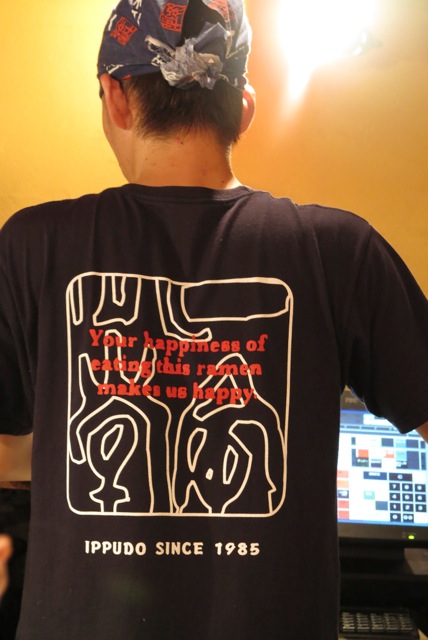 It's great news that Fukuoka is renowned as a culinary city. The food there is fantastic — everything from noodles to fresh fish and, of course, sushi. To find the very best restaurants, I call in the help of my friend Namiko, one of the Japanese stewardesses who is always on the flights to and from Japan. Namiko takes me and a few other adventurous colleagues around to all the best restaurants and other places in town.
Delicious beer snack
We take the bus to the city centre and get off at Tenjin Station. Once there, we walk into a restaurant called Nukununu, which means something like "nice and warm". There are already some titbits on the table and we order a Suntory beer to go along with them. One of the dishes is edamame, a salted pod from which you suck out the beans — a delicious beer snack. We then get a series of other dishes, one after another. We eat tamago (omelette) with cod and tamago with eel. That's followed by motsunabe (tripe) and, of course, a plateful of sashimi — raw octopus, salmon, snapper and scallops. Then there's goma saba, sesame mackerel in a spicy sauce. This must be eaten extremely fresh as mackerel spoils quickly. The fried chicken and freshly sliced raw horsemeat are delicious. Another delicacy is mizutaki gyoza, a dumpling cooked in chicken soup with tofu and a citrus fruit called yuzu. The dish is specific to this region.
Nightlife in Fukuoka is all about eating and drinking, so you spend much of the time stumbling across wonderful, tiny restaurants and stands that are open until deep in the night. On this trip, it's my goal to try as many new and different dishes as I can. Even after the final cup of green tea, the night has still not come to a close. We then visit a coffee house and, from there, migrate to the Nakasu district, where you can find a whole host of street stands, each selling their own specialities, such as ramen or gyoza. We move on to Asahi beer and order oden, a beer snack eaten most often in the winter and made of shiitake mushrooms, along with boiled egg, and a variety of fish cakes. We add on some more gyoza and ramen, Japanese noodles. Our last stop is a ramen restaurant called Ippudo Nishidori, where we slide in on long tables. I ask the Japanese guests next to me which dishes are delicious (oishi) and, on their advice, order the akamaru modern ramen. Despite all the years my mother invested in teaching me to eat quietly, Namiko teaches me to slurp. And I have to say, you do taste more! Thanks, Namiko, for a wonderful culinary adventure!

My Personal Tips:
Try new dishes; you might like it.
My favourite restaurant is Ippudo Nishiduri (ramen).
Visit a Fukuoka Hawks game (baseball) in their impressive stadium
Fukuoka is famous for its hot springs.
Learn at least two words in Japanese.