Orange is the colour of Holland. At least, in our opinion. So on world-famous Queen's Day (well, we like to think it's world-famous) most towns in our country are decked out in orange. Almost every Dutchman has an orange shirt, dress, hat or pair of trousers in this colour, which is only brought out on 30 April: Queen's Day. The link between the colour and our country is rather obvious: 'van Oranje' ('of Orange') is the family name of our royal house. 30 April was the birthday of our Queen Mother. Unsurprisingly, this is the day that most of the cabin crew want to have off.
As proud as we Dutch are of our Queen's Day, when it comes to our national cuisine, we start to snigger. "Well, we've got stews, stews and, uh … stews. And don't forget the croquettes!" Yet, there aren't a lot of Dutchmen who don't (openly or secretly) look forward to a delicious Dutch stew when the weather starts to get colder and the days start to shorten. And many of my colleagues have told me that they long for a croquettes roll with mustard with all their heart when they return home after a flight. For non-Dutch readers: a croquette is deep-fried beef ragout in a crispy coating. It's heavenly, believe me!
In October the From Holland festival starts at KLM. This festival was held last year as well. It was only then that I found out that we even have wine producers in our tiny, flat country! And as I remember, the Dutch stew served in Business Class was surprisingly popular with non-Dutch passengers too. I even gave my personal recipe for our famous 'andijviestamppot' (endive mash) to an enthusiastic Japanese passenger!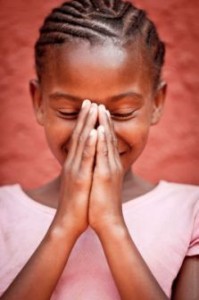 As the royal carrier of a nation that has laid claim to the colour orange, I think it's fair enough that KLM links this festival to Orange Babies, a Dutch foundation that supports HIV-infected mothers and their babies in Africa. Customers of KLM will be given information about the foundation and will get the opportunity to donate (please do!).
Caroline