Our First Guests Have Arrived!
Last Friday we were thrilled to welcome Cristina en Tommaso from Rome who booked a night in our aircraft through Airbnb. They were about to spend the night in a fully refurnished MD-11 at Amsterdam Schiphol Airport. A KLM stewardess welcomed them and with a fully filled fridge, freshly brewed espresso it was going to be a very special stay.
Upon entering their home for the night they were overwhelmed by the loft style interior and thought it looked 'bellissima'. Cristina found her favourite book in the library. And after having put on their joggings they selected a good movie and installed themselves on the couch in front of the flat screen TV.

We were delighted that Cristina and her husband Tommaso felt so much at home that they preferred to make their own microwave dinner above going out to a restaurant.
Retired jet
After crossing the globe 3675 times a beautiful retired jet was turned into a unique living space. With a library, chill out room, kids space and movie theatre, it has become a luxurious, playful aircraft house. Our guests could relax, play a game, read a book or do some thorough plane spotting through one of the 116 windows.

Contest
Cristina and Tommaso are one of the three winners of an overnight stay in a KLM jet. They joined the contest through the Airbnb listing page, which 10.204 of other people did as well. Last weekend we also welcomed the other two winners: a Dutch family with two children and two long-time-no-see friends from the USA.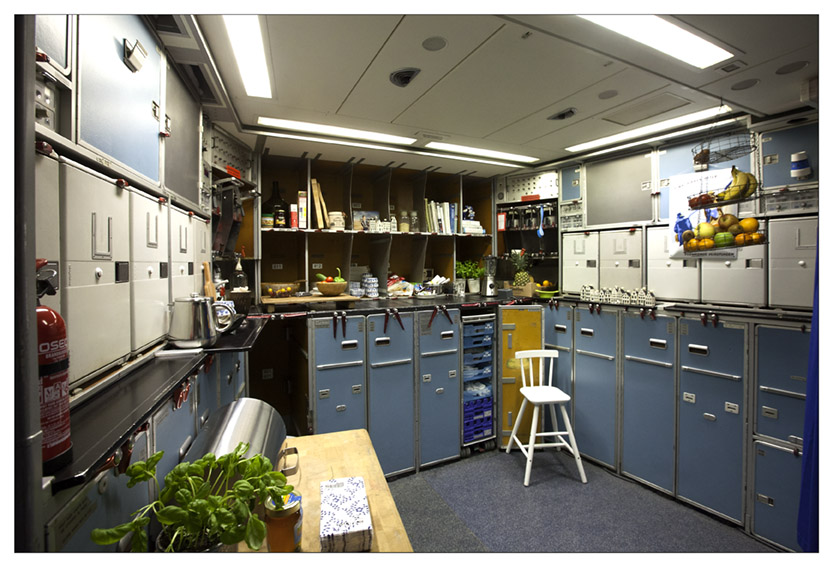 Short video
Curious how our guests have experienced their stay in an airliner jet? Keep an eye on the soon to be released short video (mid December) where they will show you around in their temporary home.