KLM Fans – Our Menus are Collectors' Items
Our company has many admirers who do not only regularly fly with us, but also collect all kinds of items of our company. The Brazilian businessman João Gilberto Vaz is such a KLM fan. He has been saving menus of airlines for years, but he has the most of KLM.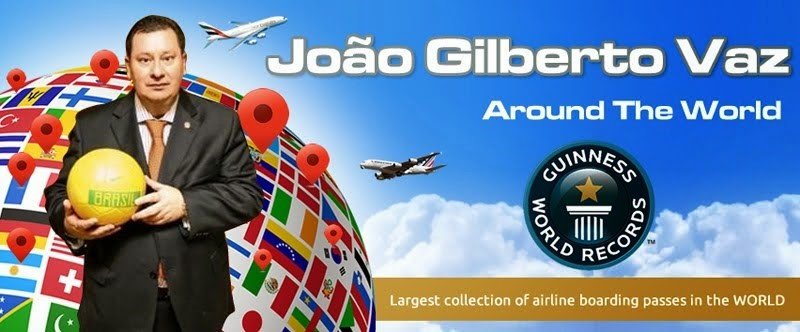 Since when do you collect menu cards of airlines?
João: "Since 1997, when I found a nice menu on a flight of Singapore Airlines from Singapore to Paris. Afterwards I flew a lot in the period of 1997 to 2000 and after every flight I took the menu with me. At the moment I have around 700 copies 0f 45 different airlines."
Do you have a favorite menu?
"The menus of Alitalia and Singapore Airlines are nice and easy to read. For me KLM has the most exciting meal selections, especially on the flights to Asia. That's why I have 119 different menus of KLM."
What is your connection with KLM?
"I love KLM because of the crewmembers. They are all nice and pleasant to the passengers. Also the aircraft are all neat and spacious.
Another major important element is safety. When I fly KLM I feel that I am flying with a well trained and experienced flight and cabin crew. This by itself makes KLM to me one of my favorite airlines. I also collect the Delft Houses, I've more than 100, so this is another nice touch of KLM.
Do you collect other things of airlines as well?
"Airline boarding passes. Today my collection is over 3.317 different boarding passes collected over 28 years. My average of flights per year is 118. I also collect hotel magnetic keys. My collection today is of 780 different keys from hotels around the world. I also "collect" frequent flyers programs. With SKYTEAM I am on the Club 2000 Status as well as "Platinum for Life", so I can say I'm a very "betrouwbaar" passenger for Air France-KLM."
What do you do with all the menus?
"I keep them organized in a box. My dream one day is to work together with a major airline to share all my experiences with them in order to improve the services to their passengers. I keep the menus to read them and verify the difference of services and meals served among all different airlines."
What is your ultimate goal?
"To create a carbon credit program dedicated to the airline passengers so they can compensate their CO2 emissions. I have just created in partnership with the State of Amazonas a program called 'FLY AMAZONAS". This is to implement a dedicated carbon credit to the airline and its passengers.  That's my dream."
You are trying to be recorded in the Guinness book of Records with your collection of menus. How far away are you from this goal?
"I enter in the Guinness in 2015 with the largest collection of airline boarding passes. Now I am in the final process to break the record of hotel magnetic keys and airline menus. I am already by far one of the most travelled Brazilian passenger.
Do you have any tips for crew regarding the service?
"KLM crew is one of the very best and experienced in the airline industry. My only advise as passenger is that KLM should avoid to serve Indonesian food on the flight to Brazil.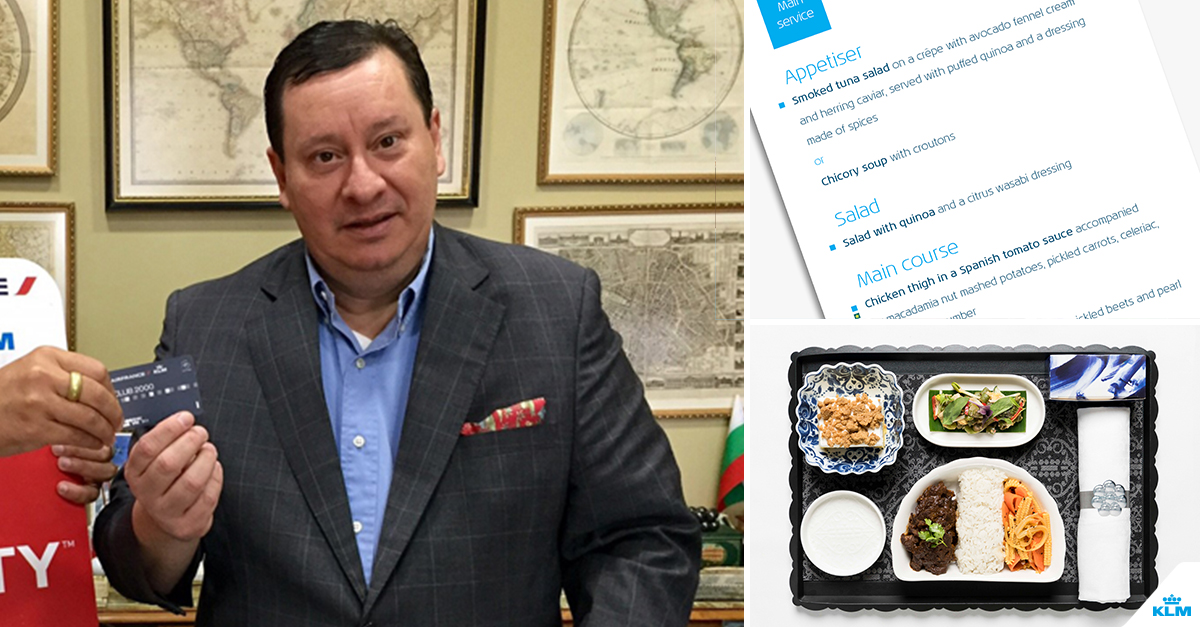 It would be more creative to serve a Brazilian or a South American menu. This is my only remark.
But also have a wish: perhaps we could join forces here in Brazil to work together with Wings of Support. I could use my network and contacts to assist them in this initiative.  This will also give me some personal level of happiness to be able to be involved."