Packing like a pro: 7 secrets of light travel
Let's kick things off with a fun fact. Did you know that we could reduce CO2 emissions by around 55 tonnes a year (!) if every traveller takes just one kilo less baggage on board? That would amount to a bottle of shampoo, a T-shirt or a pair of slippers. Not too difficult, right?
Minor effort, major impact
This may be an eye-opener to those of you who believe that passengers have very little impact on CO2 emissions! On average, every passenger takes along around 18 kilos of baggage. If we all pack as light as possible, we can really make a difference together. The lower the weight of an aircraft, the less kerosene needed to keep everyone airborne. And less kerosene means less CO2 emissions. Imagine what we might achieve if we all travelled two or three kilos lighter!
How light can you go?
Packing lighter is easier said than done, of course. Because you really do want to take THAT blouse along. And THAT sweater. And THOSE shoes, of course. And so on, and so on, even though you know you won't be wearing half of them when you get to your destination.
To help you travel lighter, I'd like to give you some tips on how you can cut back the kilos before going on board. Ultimately, travelling light is not only better for the environment, but also benefits your back (less to carry!) and your wallet (fewer tips at hotels!) and it saves you time when repacking for your next destination!
1. Lightweight suitcase
Do you need a new suitcase? If so, don't just compare prices and designs, but also take the weight of the suitcase into account. Why not opt for a lightweight model? This can really make a difference. And why not try travelling with just hand baggage, instead of hand and hold baggage? Or better still; insist on travelling with lightweight hand baggage only!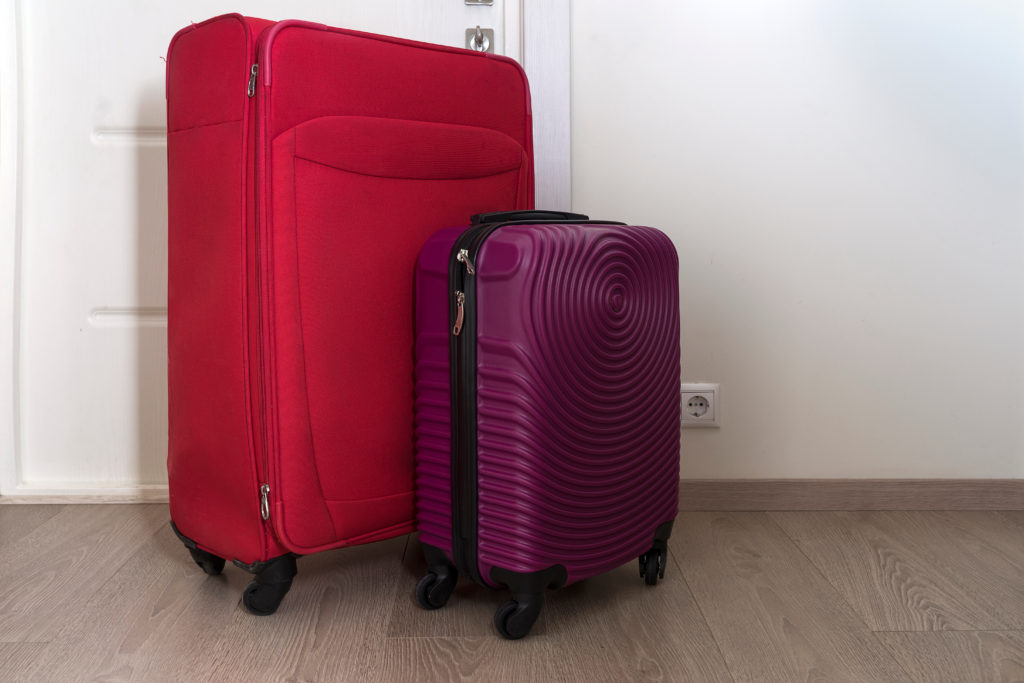 2. Choosing clothes
The weight of materials differs greatly. Bear this in mind when choosing which clothes to take along. Lace is much heavier and thicker than materials like cotton and synthetics. And why not invest in some merino wool clothes, which are ideal for winter and summer. The material keeps you warm when it's cold and helps you cool down when it's warm. That's a win-win option that will save you two tops in your suitcase.
3. Lose the liquids
Do you really need a full bottle of shampoo for your four-day trip? And can't you get that shower gel at the local supermarket? Opt for the mini container, instead of the large. Or pour your liquids into those little refillable/recyclable bottles you can get at most drugstores. And if you're going as a group or family, why not decide in advance who'll be taking what along.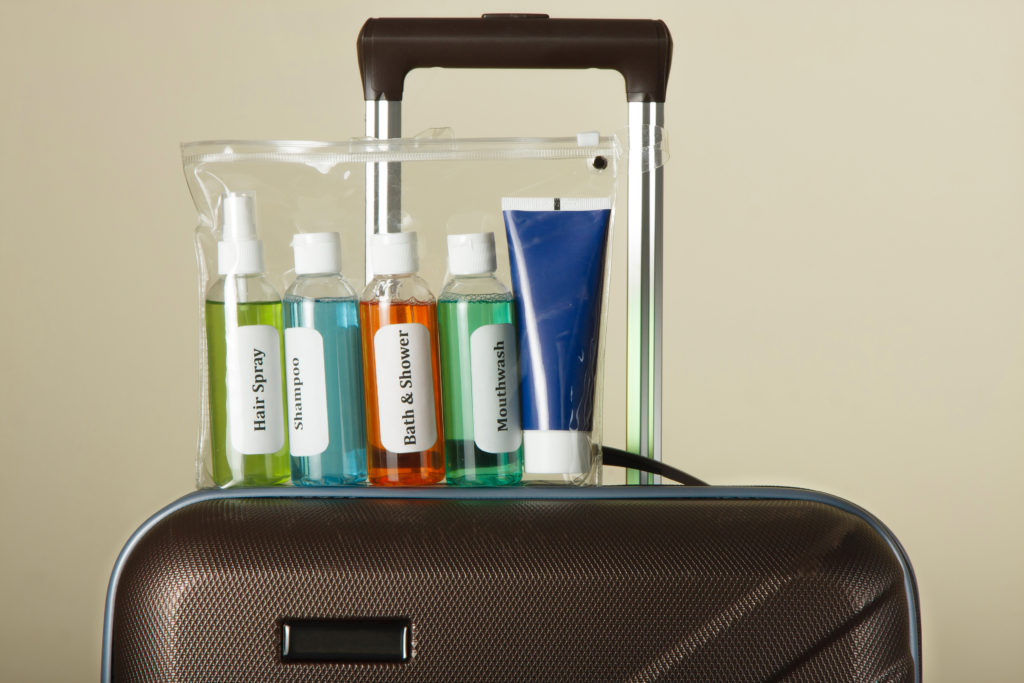 4. A little laundry
If you're going on a longer holiday, why not do a little laundry in the washbasin once a week, instead of taking along twice as many clothes?
5. Light reading
Have you ever considered swapping your paperbacks for an e-reader? You may have your doubts, but there are some obvious advantages. An e-reader is a lot lighter than an actual book (jackpot!) and you can take hundreds of books along with you, which means you'll never again have to suffer for choosing the wrong book. Your arms will thank you when you're lying in your deckchair holding a lightweight device instead of a paper heavyweight.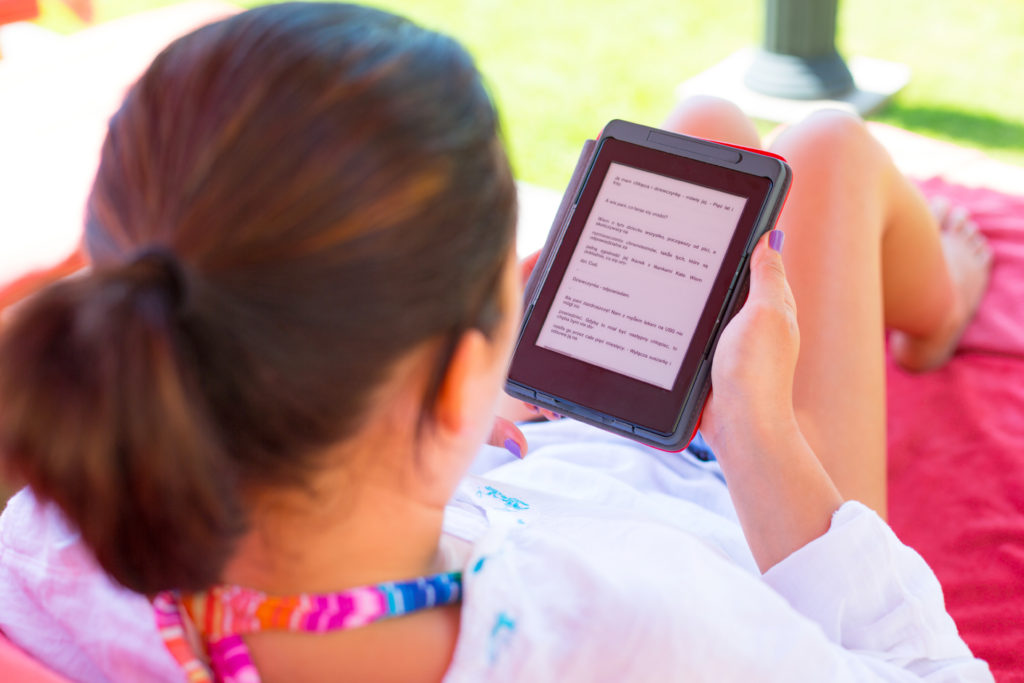 6. Ba-bye beach towel
The words "beach towel" and "baggage" shouldn't even be in the same sentence. Not only because a towel takes up half the space in your suitcase, but also because beach towels are unnecessarily heavy. There's a simple solution: get yourself a quick-drying towel! They're lightweight and compact, saving you (and the aircraft) a lot of hard labour on the ground and in the air.
7. It's great to compensate
If you want to take things a step further, why not consider CO2 compensation? KLM offers you the option of compensating for your share of CO2 emissions when you're booking your flight. Compensation is based on the aircraft type you're flying and the distance you're travelling. Your contribution will support the "CO2OL Tropical Mix" reforestation programme in Panama, where KLM passengers have already helped to grow more than 600 hectares of forest.