Passengers can now pay via social media
I joined the social media service team a while ago and we're the first to hear compliments and complaints. Passengers communicate readily through these channels and apart from business as usual, we now sell tickets. And that's great!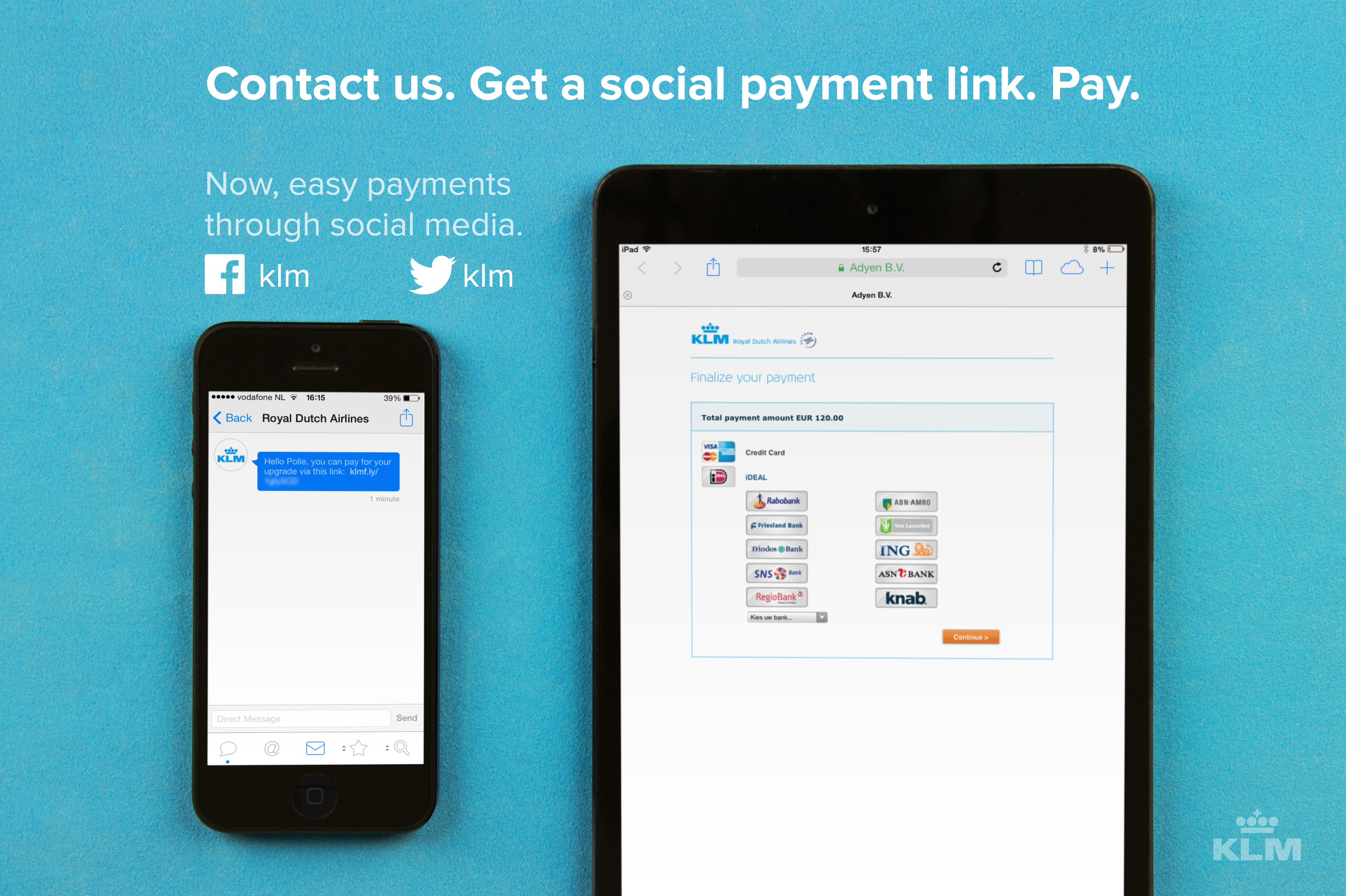 With around 130 employees at the ready, we respond quickly. With payment required for an increasing number of requests, I wanted to find a more 'social' solution. We try so hard to be a one-stop-shop, so the last thing you want to do is bother customers with another call.
Green light!
You'd think it would be a question of presenting the new payment concept to management and that, subject to approval, its implementation would then be assigned to a project group. But that's not how it went. I'd been toying with the idea for some time when my manager said: "Just sort it out. Good luck." This is a shining example of what KLM's social media organisation is all about: courage and action! A bright idea met with a green light! So I got down to it.
E-payments team
Initially, I thought it would be an easy job, but that quickly proved naive. I met with colleagues from the E‑payments team that carries responsibility for facilitating online payments.
"And who are you?"
"I'm Frederiek, a social media service agent."
"And you plan to do this project yourself?"
"Yes."
Luckily the team was enthusiastic from the start and plans were swiftly drafted. A payment provider was involved and the new payment tool came to life.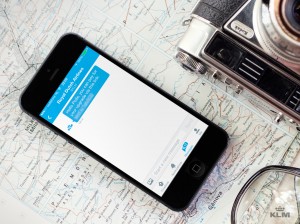 Not rocket science
It's really quite simple; it's easy to request a new ticket or paid service such as an upgrade or extra item of baggage via social media. In order to simplify payment, the passenger is sent a link in a private message on Facebook or Twitter. On opening the link, a payment method can be selected and the payments can be made. Once the transfer has been approved, the service agent will receive confirmation by email. The ticket is then issued and the passenger is notified via social media. Easy does it; it's not exactly rocket science!
Linking the payment method to our bookkeeping and refund system, coordinating round-the-clock support within KLM and assigning the tool to KLM's hosting provider were all arranged later. Quite a challenge if you're not up to speed on hosting or merchant reference patterns. And rather strange to chair a meeting where everyone at the table knew more about the topic. But, let's be honest, a bit of courage and a healthy dose of naivety can go a long way ;-).
Frederiek Filippo
Social Media Service Agent
Read more in our press release.