Picking Up a Brand New Plane At The Factory
As you're reading this, we're preparing to fly this brand new aircraft home to Amsterdam from the Boeing plant in Seattle. Everyone at KLM has been looking forward to this joyous and momentous occasion for quite some time. In this blog, I'd like to tell you what it's like to pick up a new plane.
Ordering a new plane is quite a big deal for an airline. You place an order, sign the contract, the plane is built and eventually you head over to pick it up at the factory.
There's usually a gap of several years between signing the contract and picking up the plane. During that time, all sorts of preparations are made within the company. The specifications have to be ironed out: how many seats? What types of galleys? What engines? What optional extras?
We also start developing training programmes for pilots, cabin attendants and other staff. The pilots need a simulator for training, for instance.
Boeing constructs the plane with the aid of all sorts of suppliers. We discussed this in a previous blog about assembly. Components are manufactured at various locations worldwide and are eventually brought together at the Boeing plants in Seattle (Washington) or Charleston (South Carolina).
Acceptance team
Construction is monitored on site by a group of KLM technical specialists. Approximately two weeks before delivery, a KLM acceptance team heads out to Seattle. This team consists of specialists from various disciplines, who run a comprehensive test programme using detailed checklists. Every element of the aircraft is closely inspected and evaluated.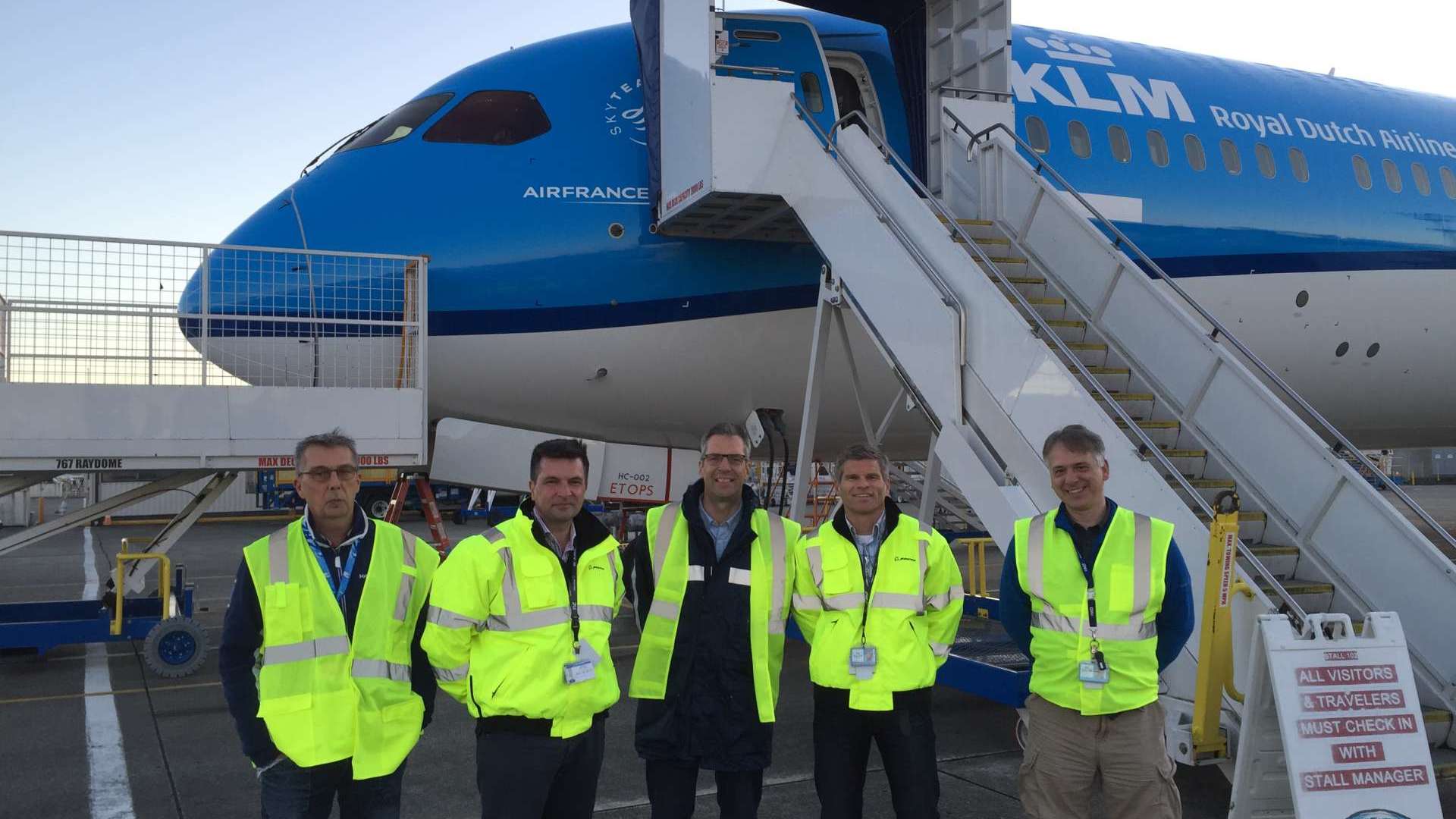 By then, the aircraft will have rolled off the production line under the supervision of Boeing's "stall team", which is responsible for delivery of the aircraft in accordance with specifications. The aircraft if parked outside on a special platform called the "flight line", alongside other 787s that are being prepared for delivery. This is where the final preparations are made before the aircraft is transferred to the KLM acceptance team.
Test flight
Our technical pilots, Captain Frank Hofstra and First Officer Wido de Wilde, check whether all systems are working to perfection. They do this on the ground as well as in the air, during a test flight accompanied by a Boeing test pilot.
During this flight, which lasts three or four hours, the aircraft is put through all sorts of manoeuvres that it would normally never encounter. This allows all backup, emergency and alarm systems to be tested.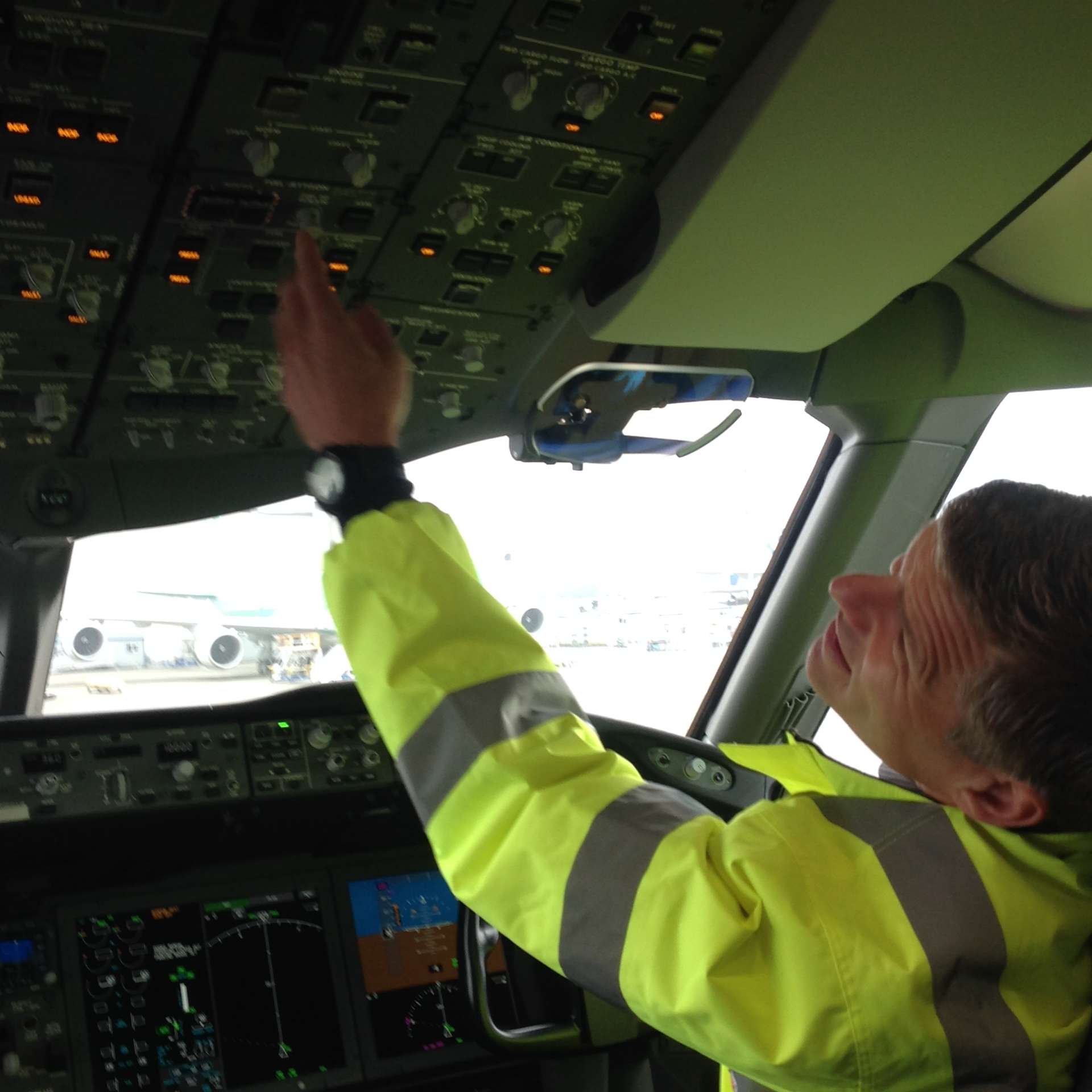 Frank and Wido have undergone special training to conduct flight tests. They are highly experienced pilots who will, for instance, also be in charge of the flight manuals for all KLM pilots flying the Boeing 787-9.
Transfer of title
If everything is in order, the so-called "transfer of title" takes place. This is a telephone conference during which all relevant parties (KLM, Boeing, the lease company, the bank and various lawyers) give the go-ahead for transfer of the aircraft.
Most airlines own some of their aircraft and lease the remainder. In this case, the aircraft is covered by a lease contract, which means acceptance is jointly undertaken by the owner (the lease company) and the user (KLM).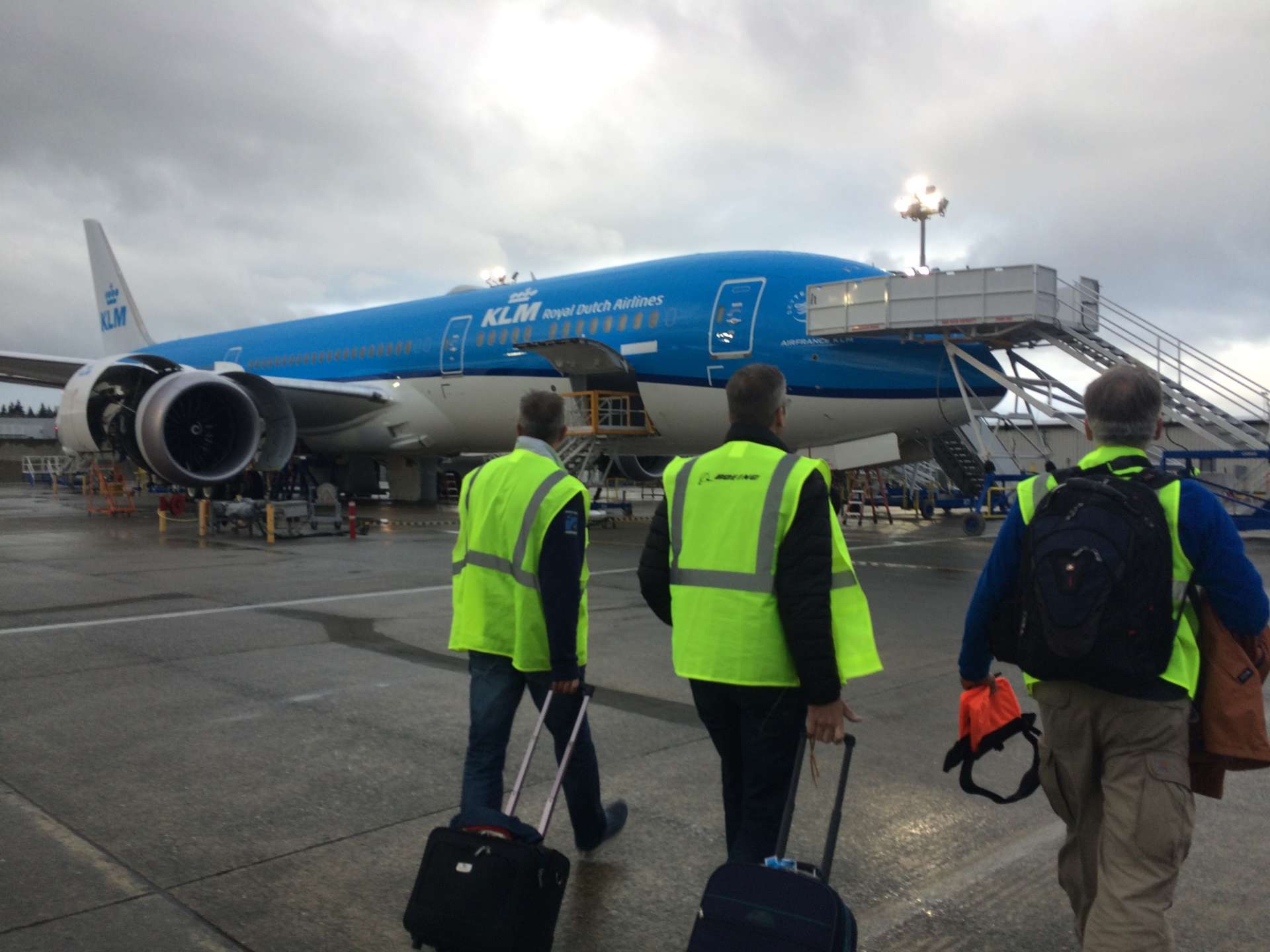 Shortly before departure to Amsterdam, the aircraft will be inducted into the fleet and its name will be unveiled in the presence of KLM President & CEO Pieter Elbers and various guests.
Then comes the moment we have worked towards for so long: once the guests and acceptance team have come on board, Frank, Wido and I will proudly fly the new plane home to Amsterdam, where we will touch down tomorrow (Saturday, 14 November). By then, most of our work will be done and our magnificent new Dreamliner will embark on a long and successful career in KLM service.
Click here for more information about our Boeing 787 Dreamliner.