Propeller Maintenance – More Than Just Four Blades
Jet engines truly took the lead in 1969. The tide could not be turned; the jet engine propelled civil aviation into an entirely new era. The fallout left a single department with a shrinking order book until it too finally closed its doors on 1 April 1969. That was the propeller maintenance department. Reason enough for a small ode to this specialised task.
Oh yes, propellers also required maintenance; precision work that needed a specialised workforce. The propeller maintenance department was once a thriving business. Hardly surprising, since propellers powered the entire KLM fleet until 1960. At the start of the 1920s, KLM didn't have its own propeller department and maintenance work was carried out in the United Kingdom.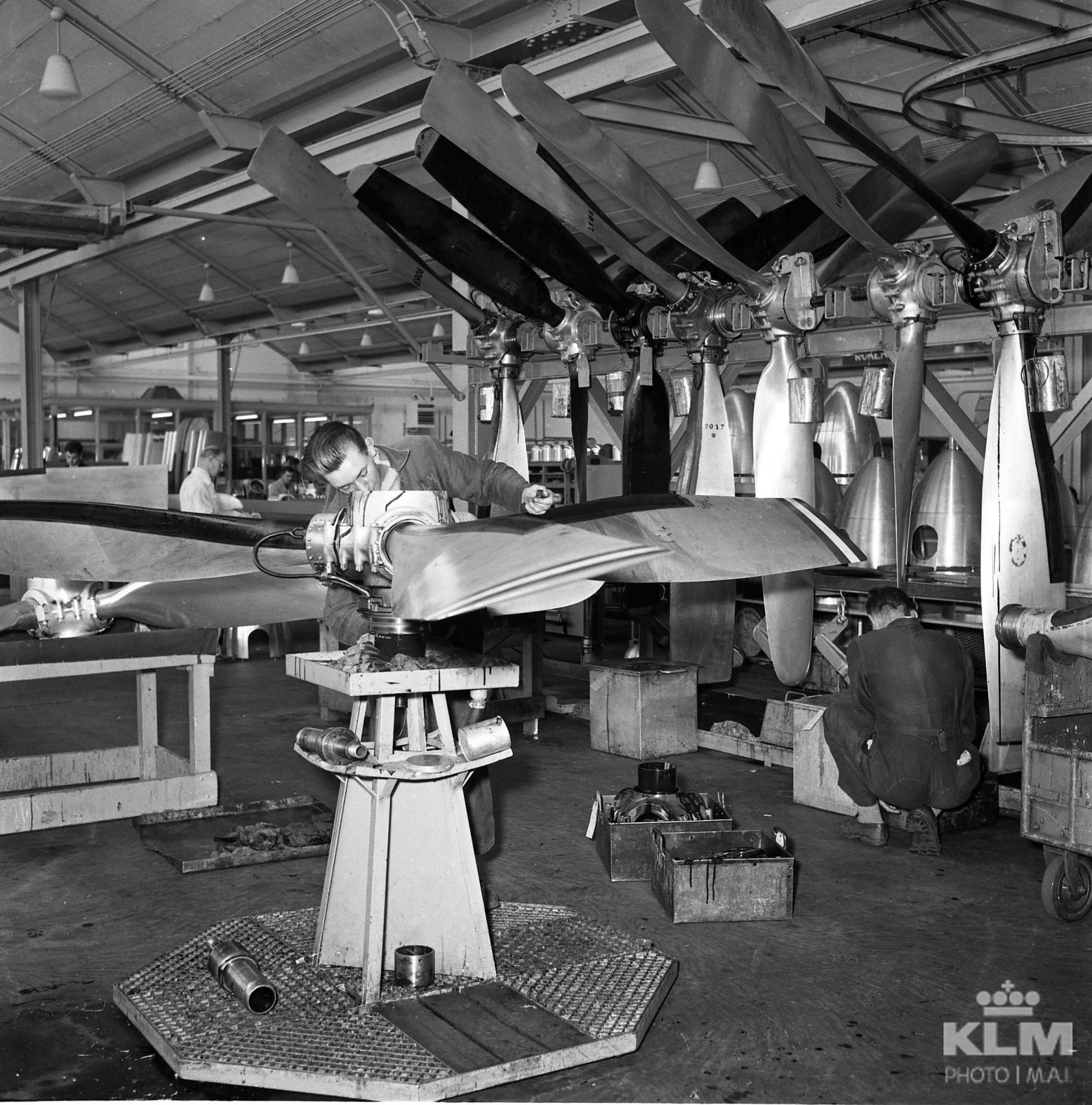 Carpenters
The need to carry out such work on the Fokker fleet internally grew over the years. The only work allowed at the main workshop of the erstwhile Technical Service (E&M today) based at Waalhaven Airport included applying copper fittings to the wooden propellers and perhaps sawing off a damaged tip. Special carpenters carried out this work in Rotterdam, because propellers were originally made of wood.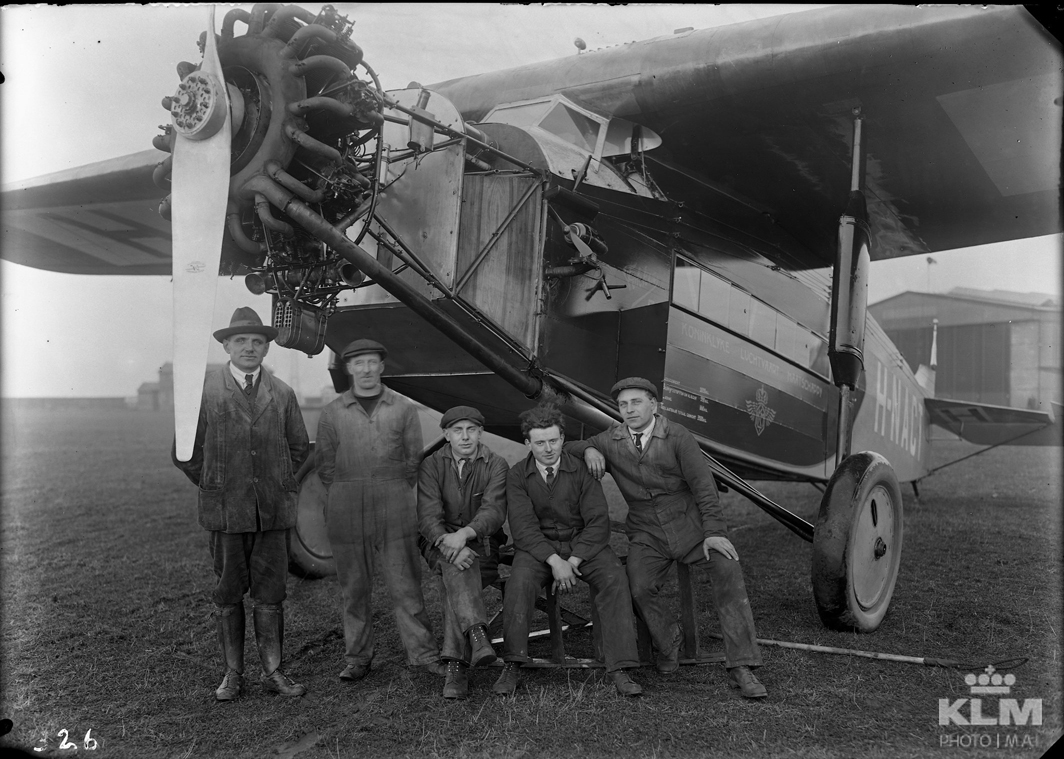 Metal propeller
The Fokker F.VII was the first aircraft to feature a metal propeller and marked the start of some serious work. Maintaining propellers required precision work. Damaged surfaces had to be ground down and the propeller had to be re-polished to bring out its original aerodynamic form. After additional treatment, the propellers also had to be balanced. The blades were weighed carefully to arrive at a finely-balanced propeller.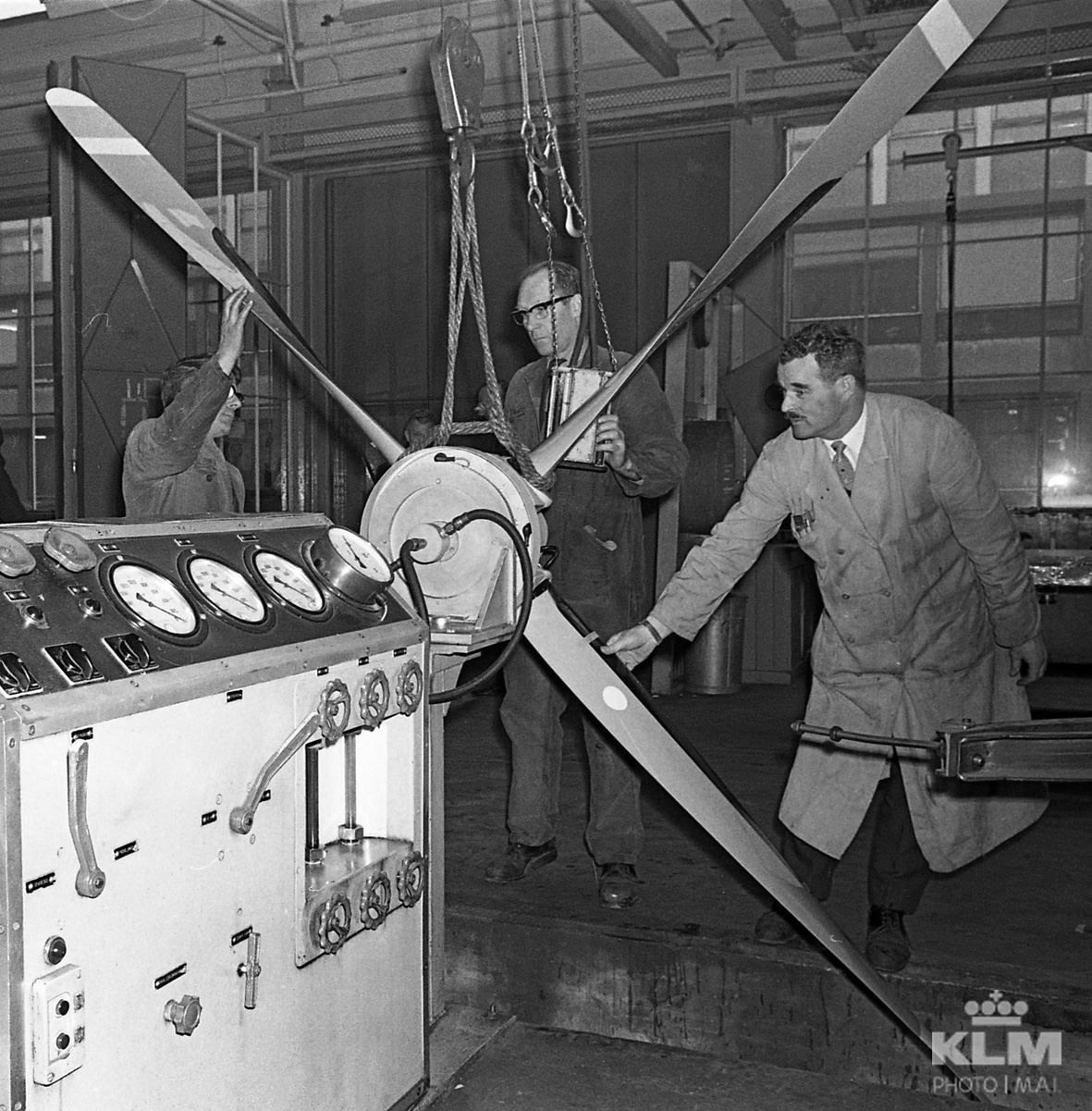 2.5 grams made all the difference
Assembly was also very precise, with a 2.5-gram difference being sufficient to make a propeller 'unbalanced', rendering it unusable. A series of tests followed with the blades being fitted in different positions. Measurements were then taken to ensure that no undesirable vibrations resulted. Vibrations had to be avoided at all costs because this could potentially have caused damage to the engine or the aircraft as a whole.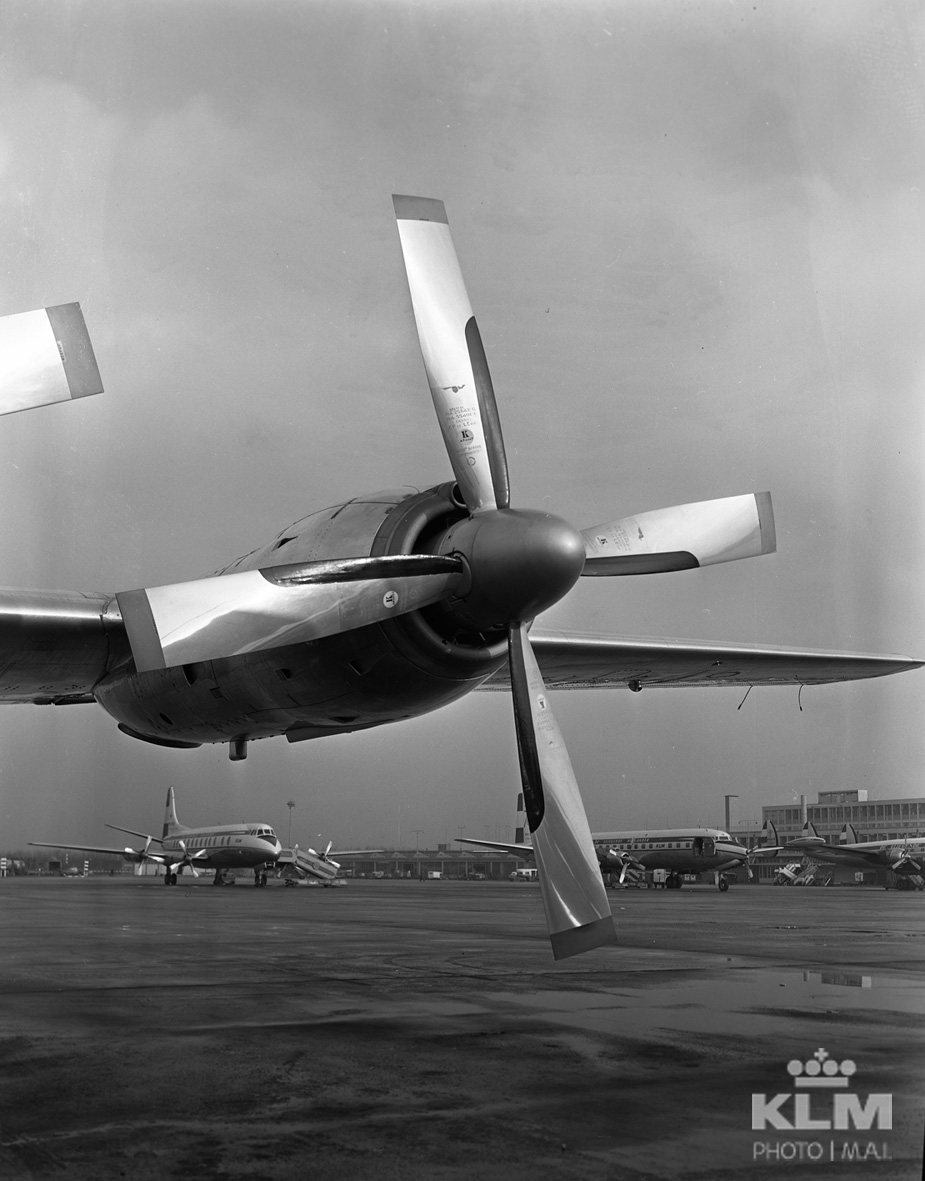 The End
Ultimately, the number of propeller-driven aircraft operated by KLM decreased visibly in the 1960s and it soon became unprofitable to carry out maintenance work internally. Change was key to the future, so the aviation industry soon switched to jet-propelled aircraft. The first was of course the DC-8, followed quickly by the smaller DC-9. Slowly but surely the sound of spinning propellers faded from the scene around the world's airports. Instead, the brilliant whining sounds of the DC-9 began to fill the airwaves. With effect from 1 April 1969, the propeller-driven aircraft operated at the time by NLM (later KLM Cityhopper) and KLM Aerocarto were sent to the UK again for propeller maintenance, as had been the case 50 years prior. The staff were all reassigned to different positions with KLM and took over maintenance work on aircraft tyres, wheels and brake systems.