Salt Lake City's Liquid Gold Rush
Something's bubbling in Utah. The state – with its red earth, searing desert and devout Mormons – has had the strictest alcohol laws in the US since the Prohibition Era. But the winds of change are bringing refreshment to Salt Lake City. Something is quite literally brewing in Utah's capital city, KLM's newest destination from 5 May. Anyone want some liquid gold?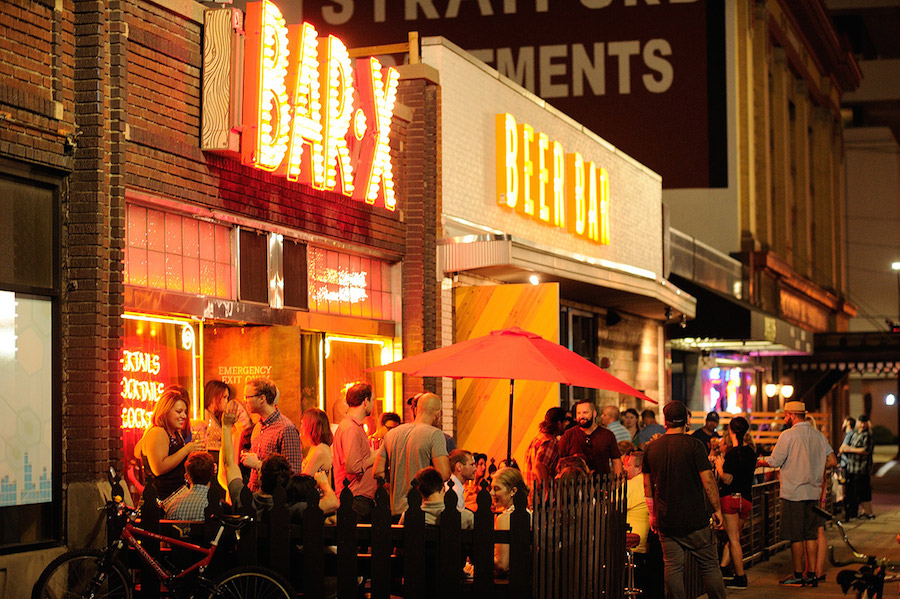 Utah isn't usually associated with beer. Which is logical, because the state is renowned for many Mormons, who aren't particularly keen on alcohol. In fact, Utah has had the strictest alcohol laws in the United States since the Prohibition Era. Supermarkets only sold "light beer", and most restaurants weren't licensed to sell alcohol. It's therefore hardly surprising that Utah's alcohol consumption figures were among the lowest in the country. And "were" is the operative word here, because the state authorities have relaxed control somewhat since 2009.
Beer bars and microbreweries
Nowadays, Salt Lake City is more sparkling and frothy than ever before. Beer bars and microbreweries have mushroomed all over town, you can order yourself organic cocktails, and there's even an annual beer festival, as well as an Oktoberfest. In short, the time was ripe for a report on these refreshing developments. Here's an overview of the six most thirst-quenching waterholes in and around Salt Lake City. Cheers!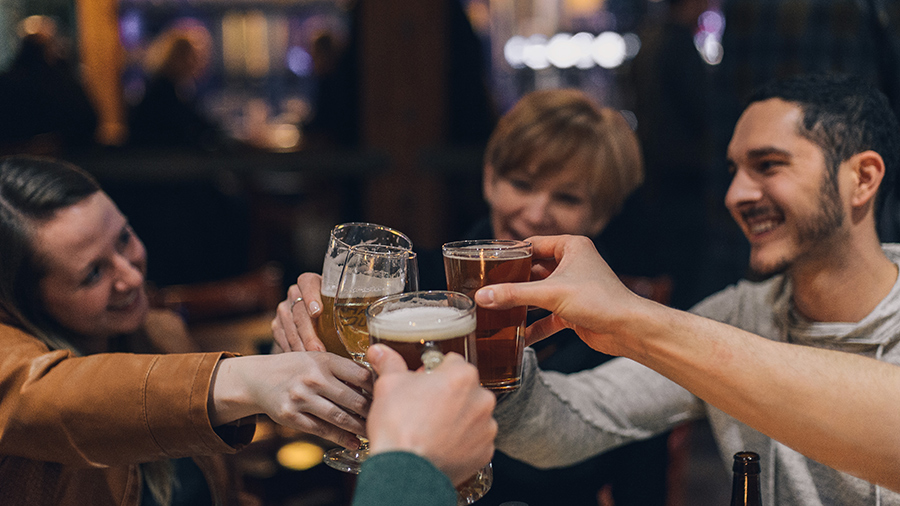 Welcome the weekend at the Wasatch Brewing Company in Sugarhouse.
Wasatch Brewing Company
Brewer Greg Schirf moved to Utah from Milwaukee in the 1980s. His life was pleasant enough, but it lacked one important ingredient: beer. He opened Salt Lake City's first craft brewery many years before the state eased up on it alcohol laws. In fact, Schirf was a true beer pioneer, whose Wasatch Brewing Company has now merged with one of his major competitors, Squatters Pub Brewery. Together, they run a total of five bustling brewpubs.
The newest is located at the heart of the Sugarhouse district in an old factory building, with high ceilings, lofty windows, a steel mezzanine and a sprawling terrace, where patrons wash down salads and burgers with generous tankards of Provo Girl Pilsner, Evolution Amber Ale and Polygamy Nitro Porter – whose names are testimony to Schirf's wry take on Utah's conservative tastes.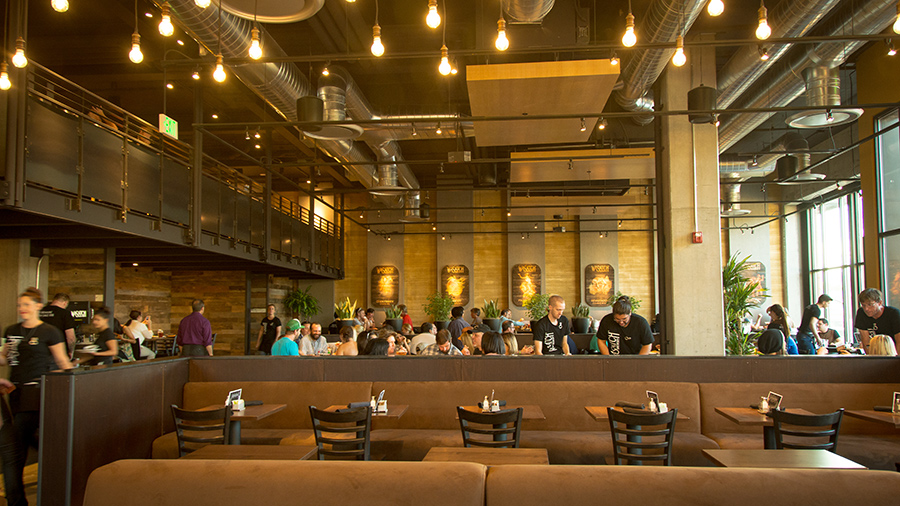 The newest Wasatch brewpub at the heart of the Sugarhouse district.
Bar X & Beer Bar
You may know Ty Burrell as the goofy Phil Dunphy from the TV series Modern Family, but in Salt Lake City he is a bit of a beer tycoon. He recently opened the Beer Bar, right next door to another place he owns, the highly popular Bar X in the city's East Central district. The two establishments have a connecting door and share a terrace. This ideal couple are invariably mentioned in a single breath by the citizens of Salt Lake City. They offer patrons a simple choice: If you're looking for a complex, yet tasty cocktail, you head over to Bar X, and if you're after the finest local brew, you go to the Beer Bar – which respectively have 50 and 150 different options on the menu.
And if you simply can't choose between beer and cocktails, why not try beer cocktail? Yes, seriously, they have a beer cocktail. The two bars start getting really lively on Friday afternoon and attract a varied, mostly young clientele. According to the regulars, the TV star and beer tycoon also drops in from time to time.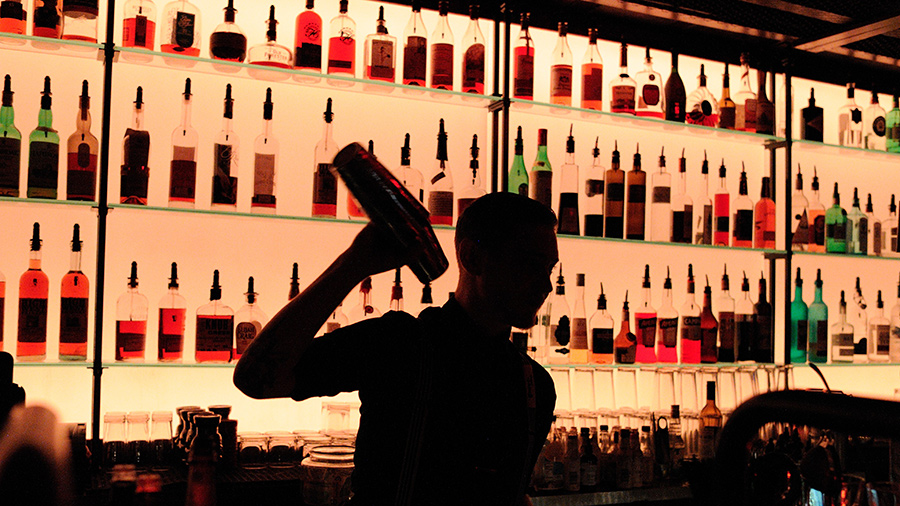 Want cocktails? Turn left. Want beer? Turn right.
[tweet text="A deep-brown ale, with 13% alcohol content, matured in whiskey barrels? You got it!"]
Uinta Brewing Company 
Since its modest beginnings in an old garage in 1993, Uinta has become one of Salt Lake City's most remarkable breweries, thanks to a great passion for experimentation and innovation. Would you like a deep-brown ale, with 13% alcohol content, matured in whiskey barrels? Okay, this may not be the first beverage that springs to mind, but Uinta brews this Anniversary Barley Wine Ale and 30 other great beers at its brewery, which also has a brewhouse pub and well-stocked beer shop.
Another fun fact is that Uinta is one of the few breweries that gives you a look behind the scenes, with free tours on Tuesdays, Thursdays and Saturdays. Let them know you're coming and, while you're there, get a taste of their famous Summer Ale as you write your beer shopping list.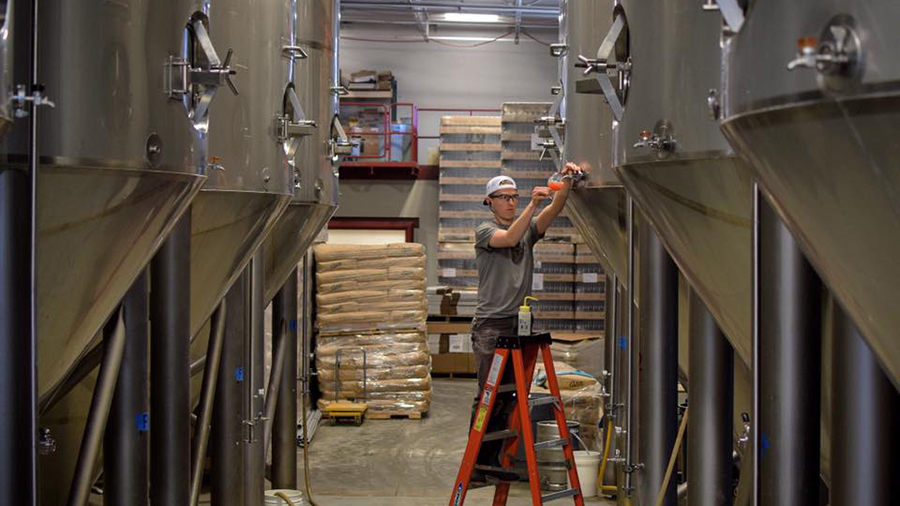 Uinta Brewing Company offers free guided tours of the brewery.
Utah Beer Festival
Despite its draconian alcohol laws, more than a 100 bars and 10 breweries sprung up in Salt Lake City. In short, there was plenty of beer to go round, but one thing was missing: a beer festival. This has now been remedied. The Utah Beer Festival will be held for the seventh time this year, drawing beer aficionados from across the city and state. This sun-soaked street festival features bands and karaoke and a bonanza of brewers blatantly boasting beautiful beverages.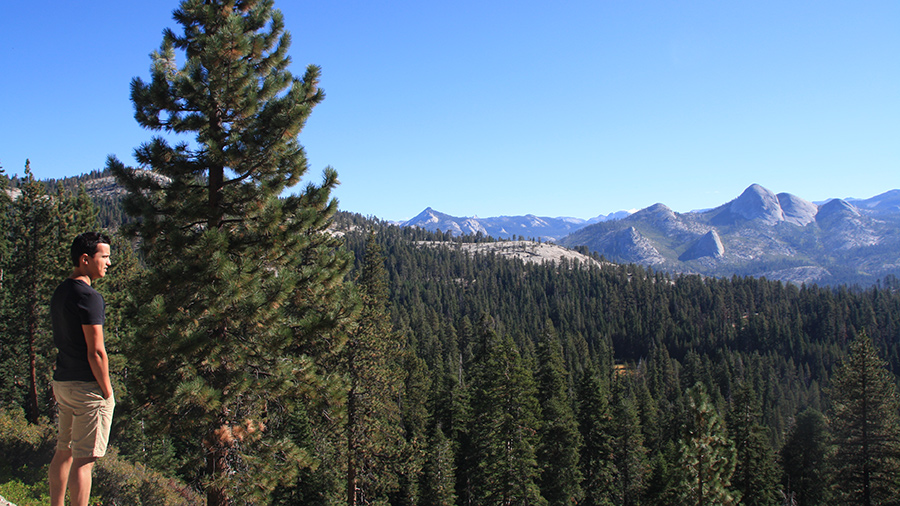 Travel blogger Samir enjoying the Great Outdoors near Salt Lake City.
Zest Kitchen & Bar
Would you like a rum tea cocktail, a jalapeño margarita or a strawberry martini with lavender? If you're a fan of surprising concoctions, head over to Zest Kitchen & Bar. This establishment also owes its existence to its owner's sense of longing. Casey Staker felt that Salt Lake City lacked a good organic restaurant, so he started one himself. During the day, Zest is a trendy sport serving healthy brunches, lunches and dinners, but when the sun goes down it is transformed into a buzzing nightclub, with a dance floor and DJ. The cocktail menu is also full of organic goodness, from gluten-free beers to creative cocktails, whose ingredients are brought in fresh from the fields of Utah.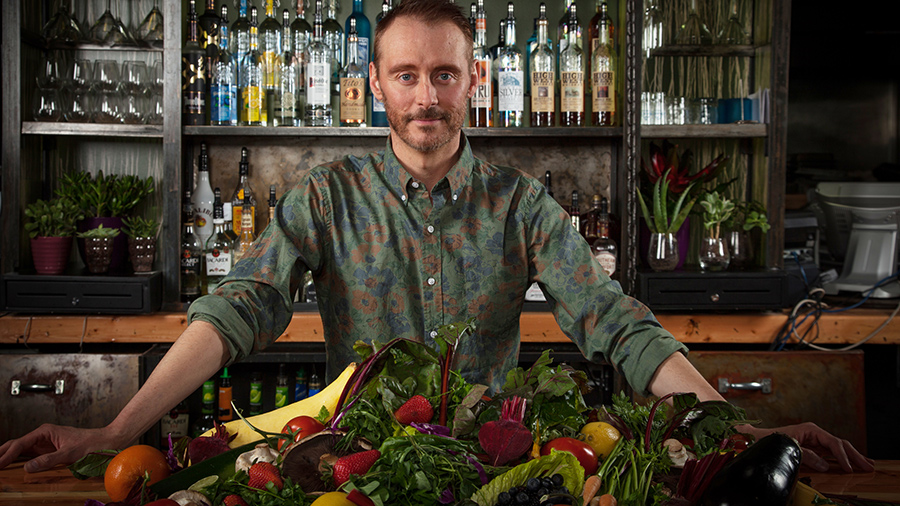 Casey Staker gets the freshest ingredients for the cocktails served at Zest.
Snowbird Oktoberfest
People are always looking for ways to cool down in Utah's long, hot summers. This is a well-known fact in Salt Lake City and beyond. In Snowbird, for example, an hour's drive east of the city, where snow-capped peaks tower up to 3,500 metres and skiers race downhill. In summer, however, it's a different story altogether. From August through October, the resort is transformed into a Bavarian extravaganza, featuring lederhosen, dirndls, bratwurst and beer – lots of beer. The Snowbird Oktoberfest has become one of Utah's biggest festivals, offering not only beer and food, but also art and family activities. The jagged peaks of Utah's Wasatch range offer the ideal Bavarian backdrop for this fun festival.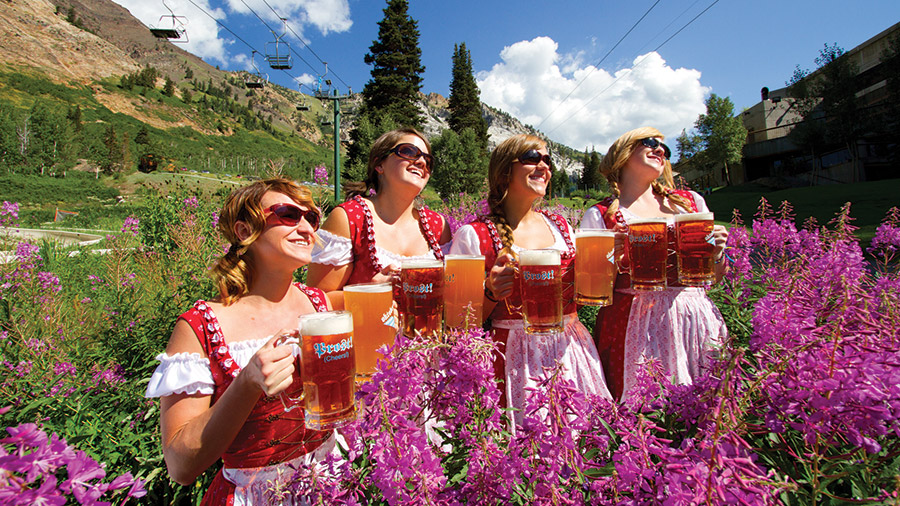 The annual Snowbird Oktoberfest brings Bavaria to this Utah ski resort (photo: Visit Salt Lake)
Practical information
From 5 May,  KLM will operate twice-weekly direct services to Salt Lake City with an Airbus A330. From 4 July, there will be three weekly flights.
Wasatch Brew Pub, 2110 South Highland Drive (Sugarhouse).
Bar X & Beer Bar, 161 East 200 South, (East Central).
Utah Beer Festival, 27 August 2016, Library Square (Downtown).
Uinta Brewing Company, 1722 Fremont Drive (Glendale).
Zest Kitchen & Bar, 275 South 200 West (Downtown).
Snowbird Oktoberfest, 13 August to 9 October 2016.
Blogger Samir Omri (1984) is an account manager offline  and an avid travel blogger online. You can find more of his writing on Palms & Bricks: a collection of travel stories, favourite hangouts, comfortable accommodation, laidback beaches and exciting cities.
This piece was written in cooperation with the Netherlands School for Travel Journalism.
What's your favourite bar, brewery or festival in Salt Lake City? Let us know in the comments below!