Schiphol's First 10 Years As a Commercial Airport
"So, how are things at Schiphol these days?" I get asked this question fairly frequently by people who know I work for KLM. Only, I don't work at Schiphol. I work in Amstelveen at KLM's headquarters. Of course, I understand the association and it illustrates just how closely the companies – the airline and the airport – are linked. One is almost 100 and the other is celebrating its centenary this week. Last week it gained the Royal designation – Koninklijk Schiphol!
Anyone who tries to capture a century in a blog will have a slightly distorted view of history. I won't even try. The first ten years of civil aviation alone is ambitious, but I'll give it a go. Tender beginnings in a grassy field.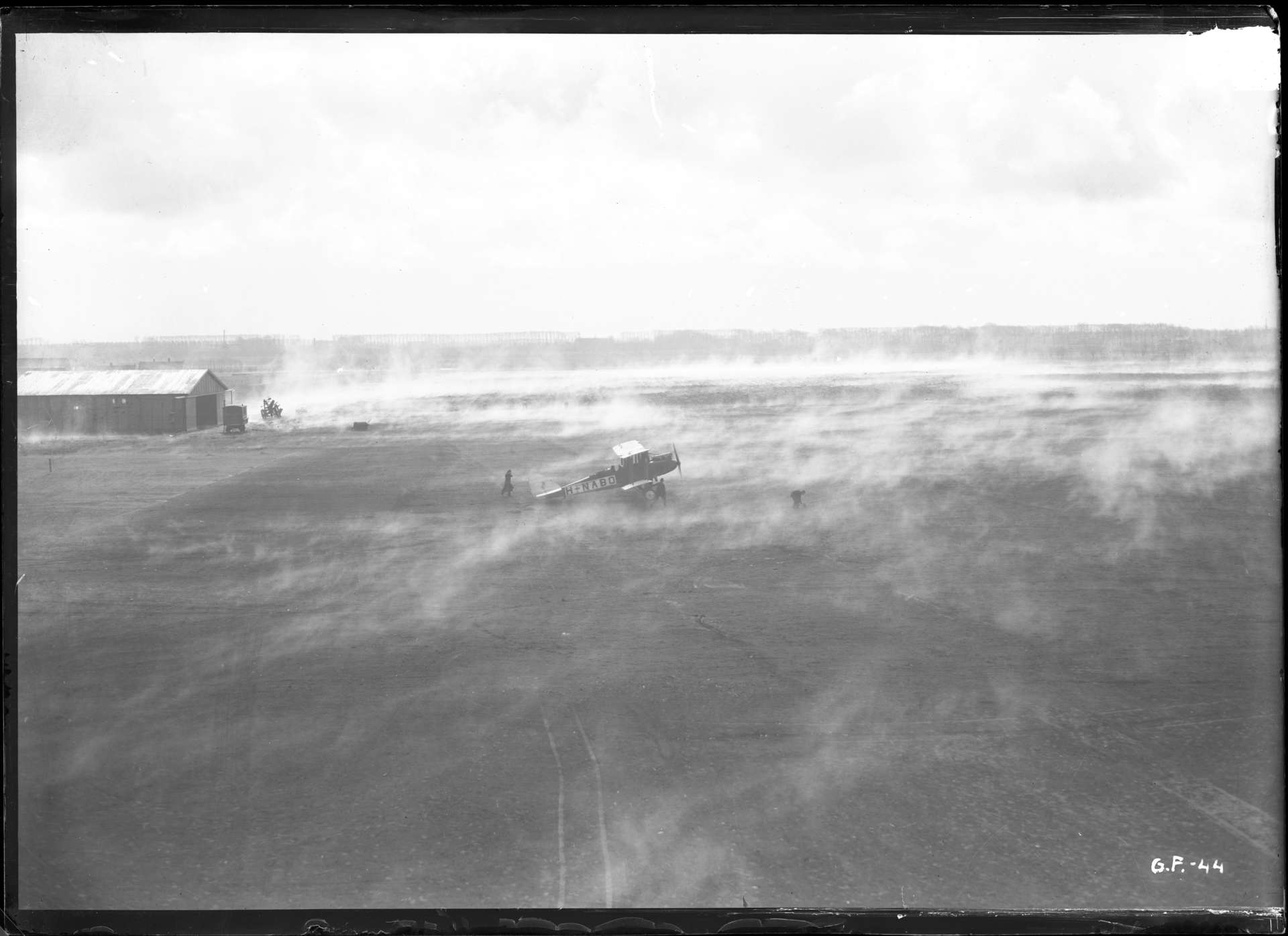 1921: A De Havilland DH-9B H-NABO at a misty Schiphol
Maaldrift
The commercial airport that we call Schiphol was very nearly built somewhere else. In which case, we would have had something like Maaldrift International Airport. When a site had to be found for an airport for the newly founded KLM, Albert Plesman's eye first fell on the hamlet of Maaldrift, adjacent to Wassenaar, near The Hague. There was already a small airfield at the site.
To start, it would be used for flight instruction, but Plesman had bigger plans for Maaldrift. He wanted to operate the first commercial line from there to London. As he saw it, the location had two important advantages: It was close to the seat of Dutch government and close to KLM headquarters – consisting at the time of two rooms and four employees – also in The Hague.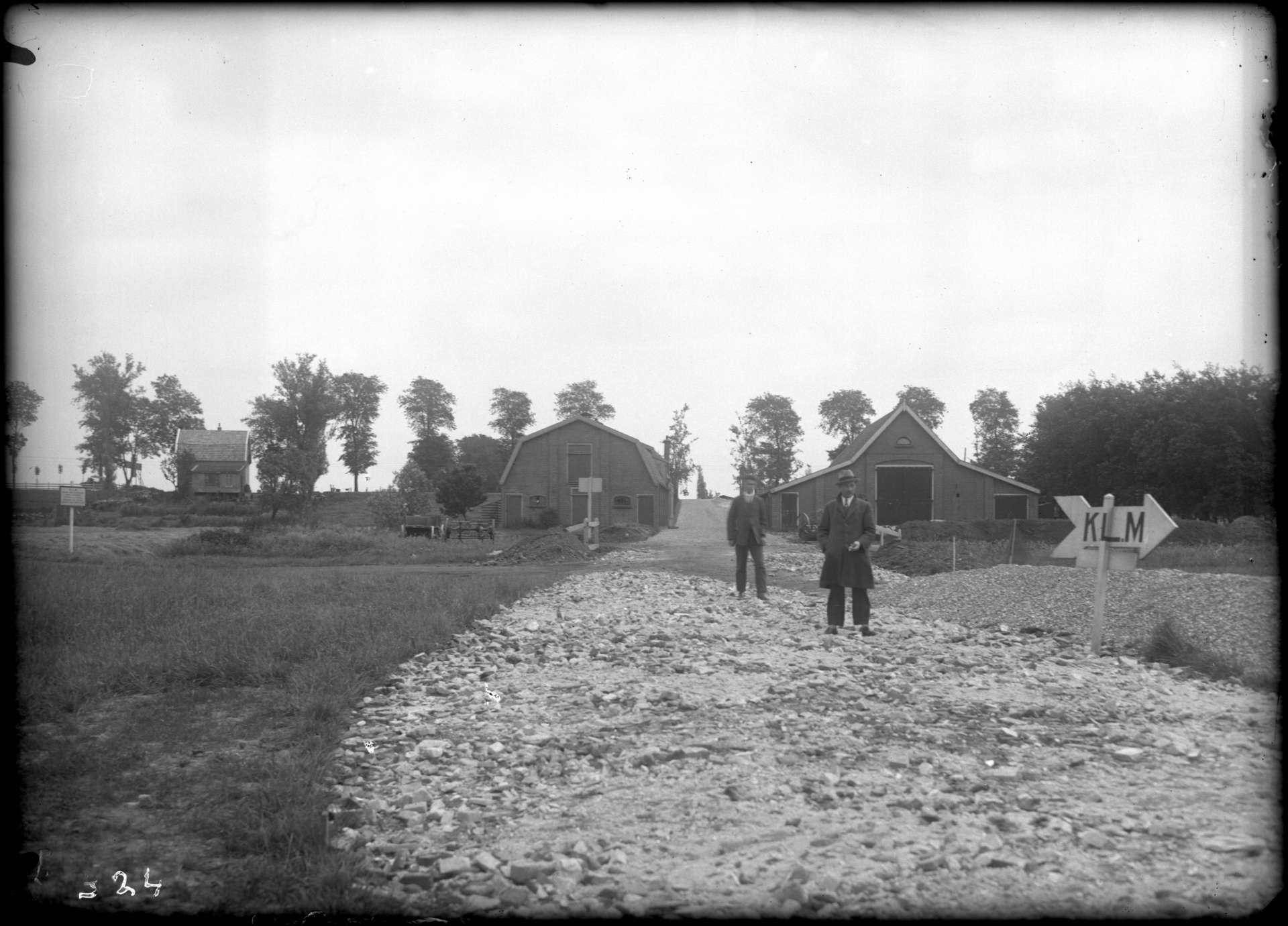 The access road was a gravel track.
Marshy pastureland
There were, however, other forces at play, namely in the business centre of Amsterdam, which wanted an airfield closer by. There had been a military airfield in the reclaimed Haarlemmermeer, not far from Amsterdam, since 1916. It didn't amount to much more than a few pastures end-to-end with a couple of wooden hangars on it. But that's what most airfields looked like in the Netherlands at the time, and Schiphol was no exception.
A lucrative postal contract lay ahead for KLM, provided that flights could be operated from Schiphol. Meanwhile, the War Office (today called the Ministry of Defence) had designated Schiphol as a civil aviation site. And ultimately, that is what became of the pasture in the Haarlemmermeer. Alongside the wooden hangars for military aircraft, a new stone hangar was soon built for civil aviation.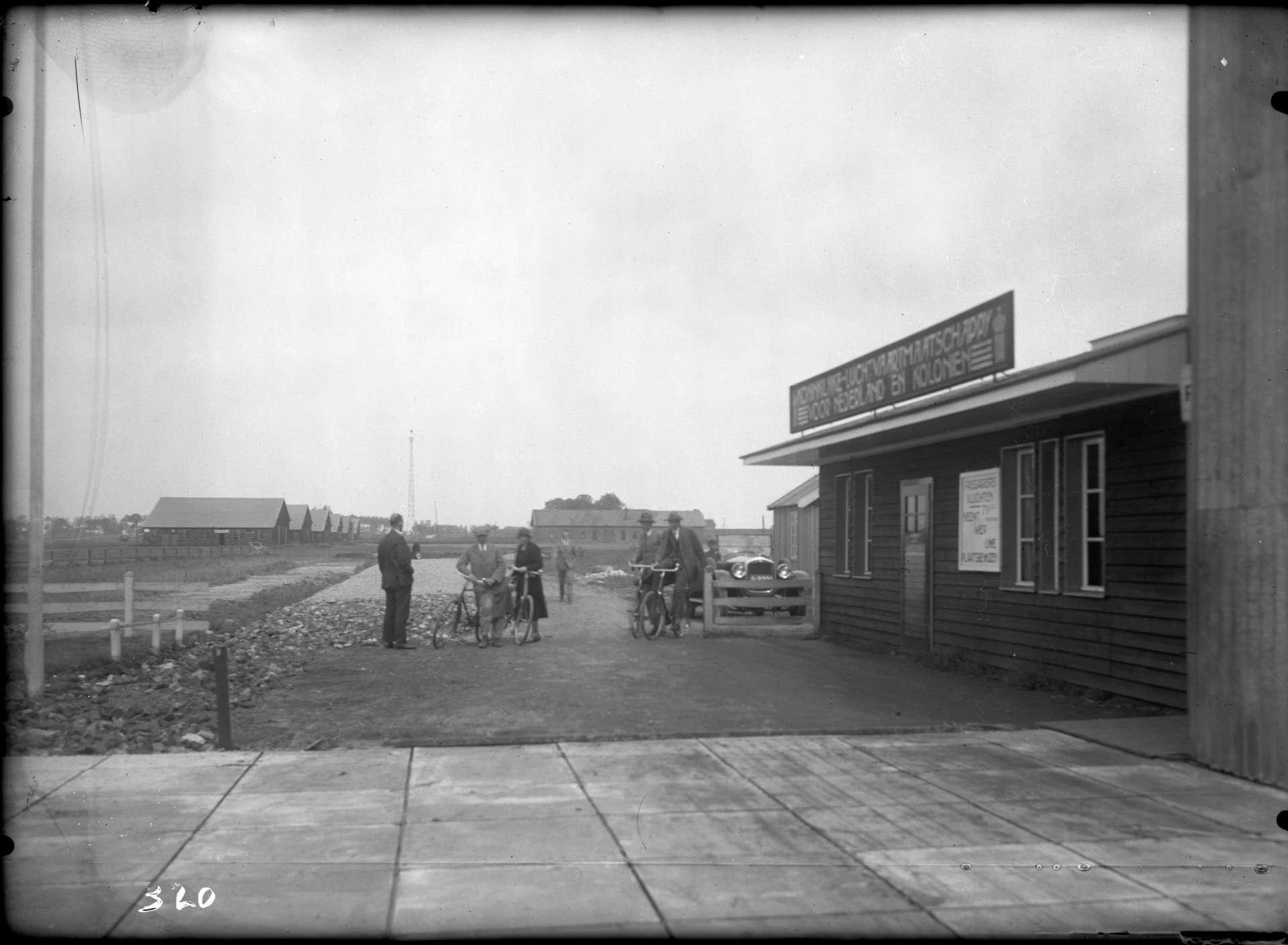 KLM's first station building
In 1920, Schiphol welcomed 440 passengers. That number would grow in the years to follow, not only as a result of KLM flights, but thanks to foreign airlines with which KLM worked.
Conditions at the airport were not always ideal. The ground was soft and could turn considerably marshy, so much so that everyone had to join in to pull aircraft out of the mud at times. KLM's 1924 annual report has this to say: "(…) Schiphol is one of the world's most preeminent airports. Over the course of 1924, however, it has become one of the worst, and the conditions on the ground are indeed embarrassing."
But it would be another two years before any major investments were made to help improve the situation at the airport.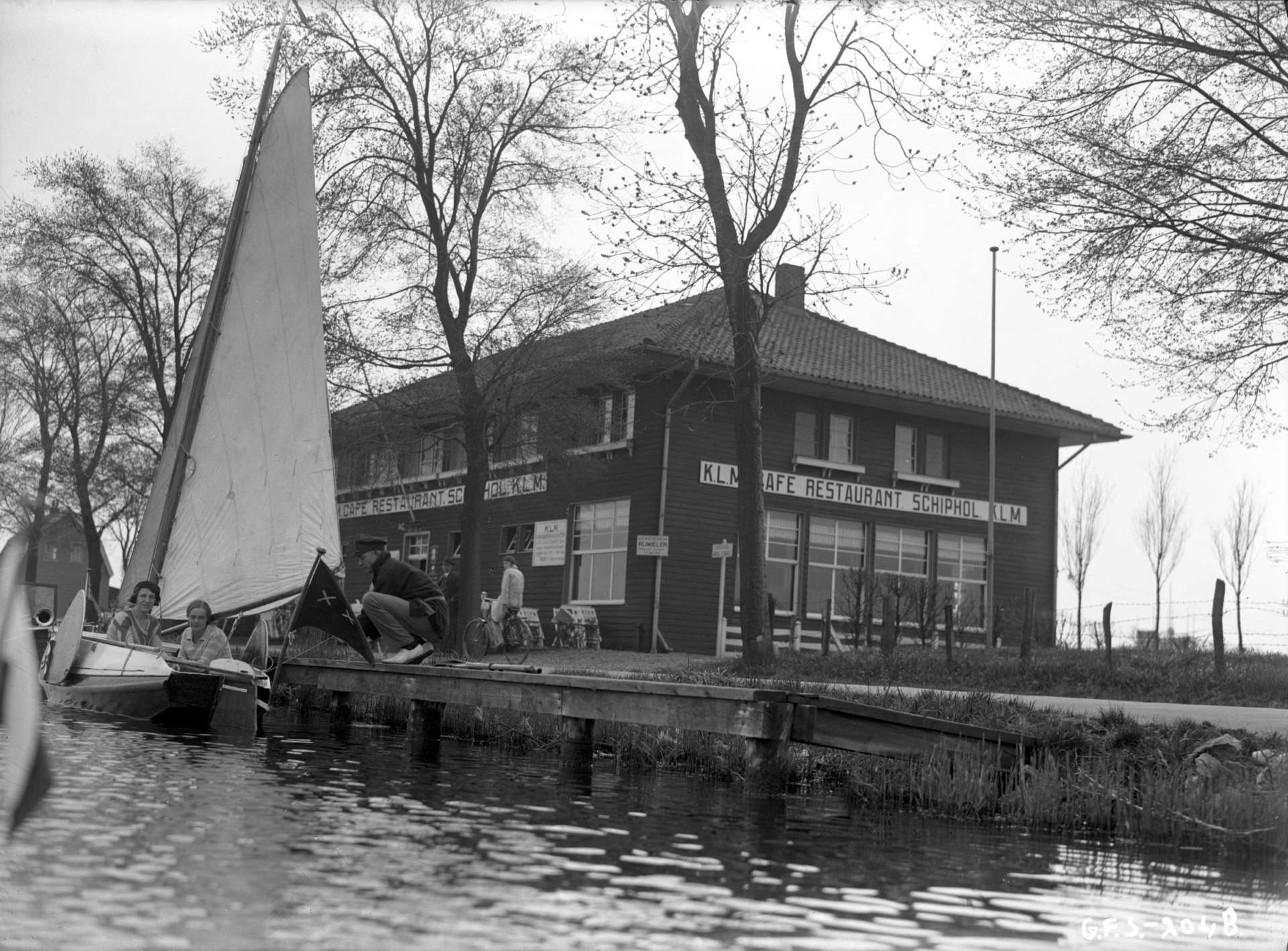 The restaurant at Schiphol
Modern conveniences
In the 1920s, KLM had built Café Restaurant Schiphol including a beautiful terrace next to the landing field, a nice addition for day-trippers who wanted to watch aircraft coming and going. On 1 April 1926, the city of Amsterdam signed an agreement with governmental authorities putting the airport under the control of the city. This turned out to be a major step forward.
That same year, the airport acquired a concrete apron in front of the large hangar so that aircraft didn't continue to sink into the mud. Funds were also earmarked for the construction of ground lighting, underground fuel tanks, and fuelling points.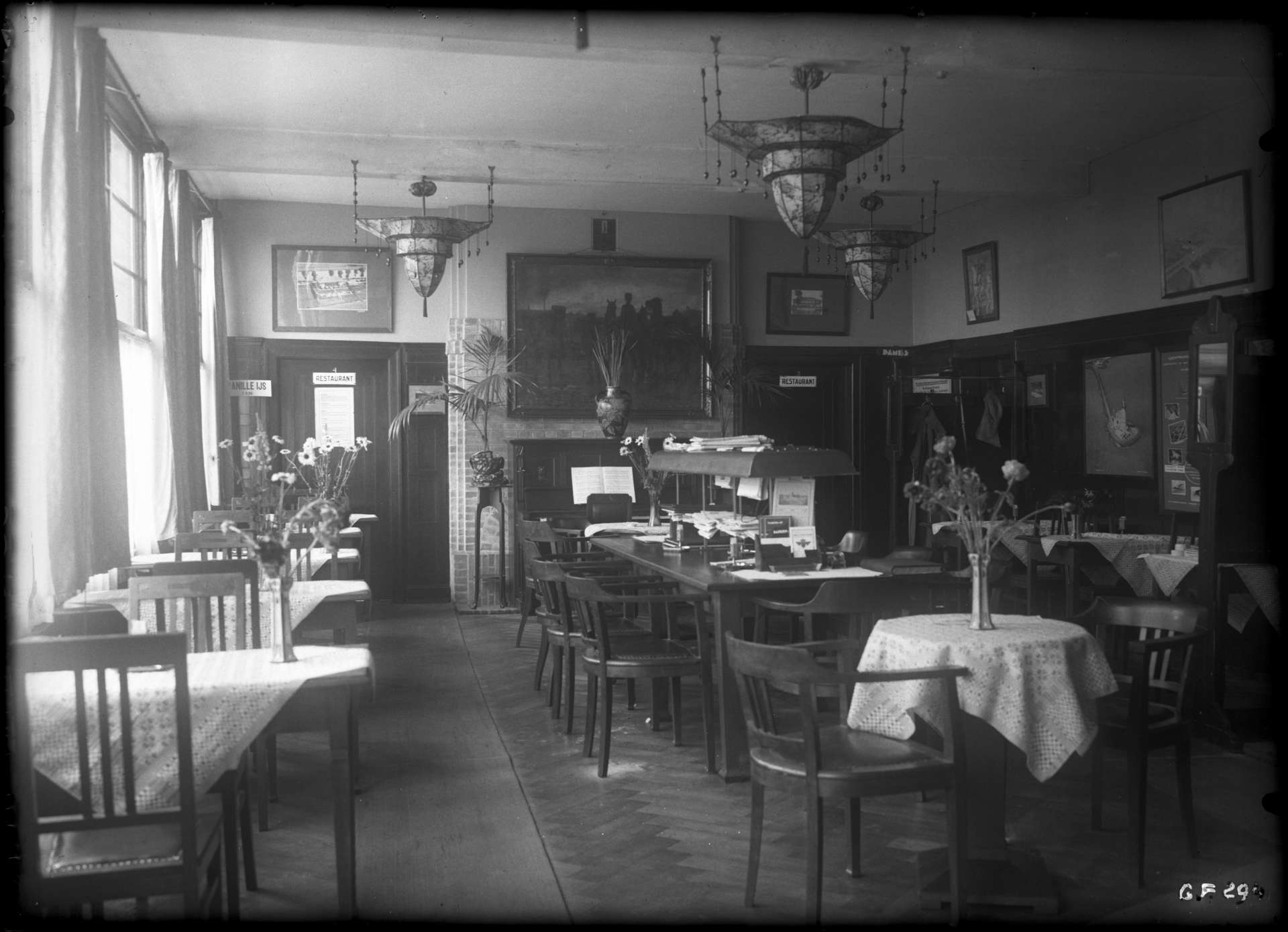 Interior of the restaurant at Schiphol
Late in 1927, the cornerstone was laid for a new terminal building that would be completed just prior to the Olympic Games, held in Amsterdam in 1928. In the years leading up to that, the roads around Schiphol had gradually been improved so that passengers and day-trippers would not have to reach the airport over muddy roads.
Flight may have been for the privileged few, but it was also very much a part of daily life. Just barely ten years after its hesitant beginnings, the Netherlands had a state-of-the-art airport.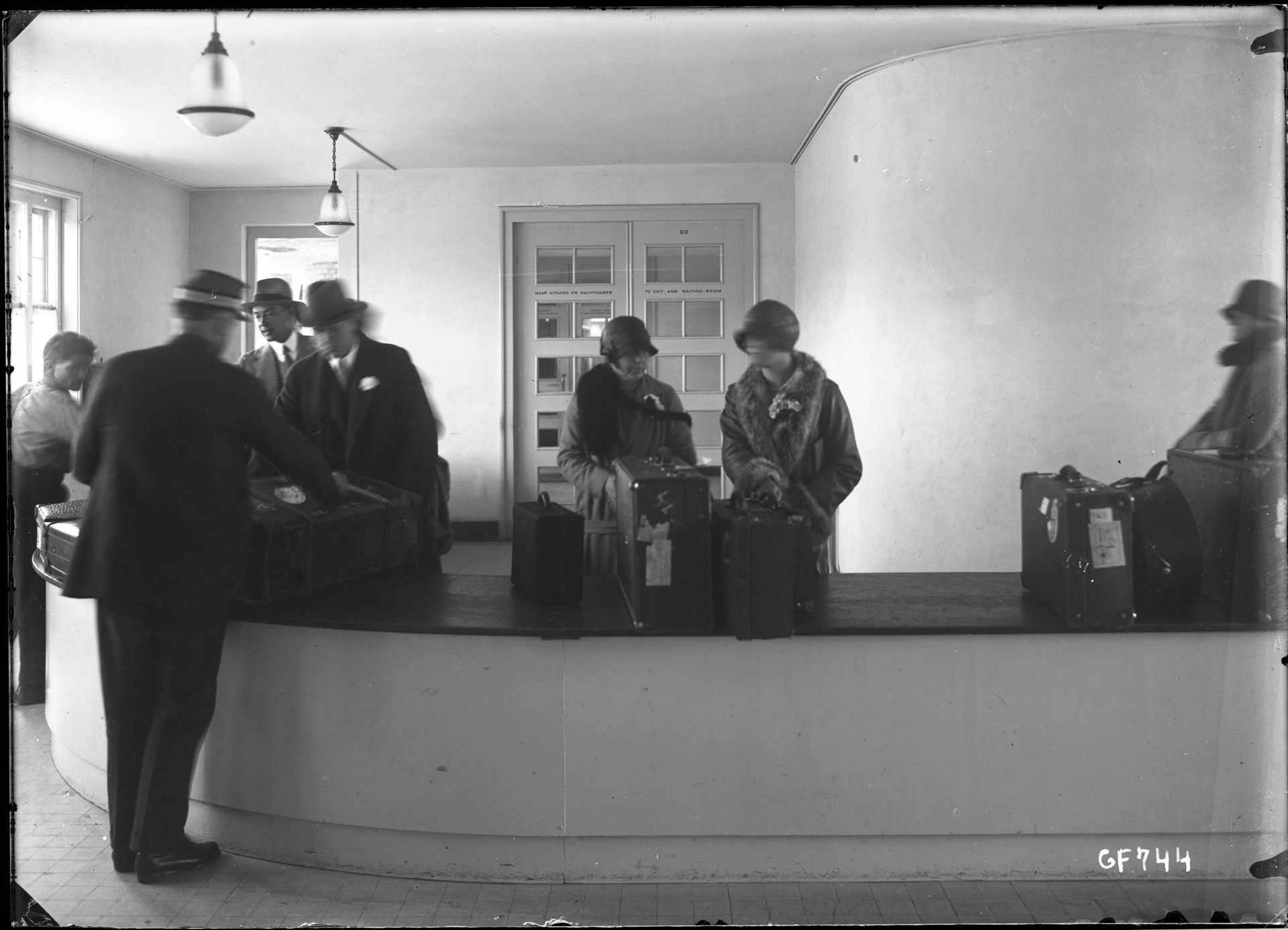 Passenger handling at Schiphol in 1928.
Scary
Anyone departing from or transferring at one of the world's most modern airports can hardly imagine how it all started. At the very best, passengers could take a KLM bus from Leidseplein Square in Amsterdam over a bumpy road to some pastureland populated by a few wooden shacks. Starting is one thing. Persevering and becoming successful is quite another. That was certainly the case for Schiphol when it became a commercial airport.
Schiphol's first commercial years changed the face of civil aviation from something scary and unknown into that which became the norm. The question, "Are the passengers coming?" could now be answered with a resounding "yes". And they kept coming.