Sherlock – our secret weapon for change
Marketeers are trained to accurately define the 'what' before moving on to the 'how' when implementing products and services. Increasingly, however, we feel we need to work the other way round to excel in customer service. Allow me to explain.
From our customers' point of view, it's easy because they already use the latest social and mobile technology. We, companies, cannot keep pace with our customers' expectations.
To begin with, products and services are never finished. And that is especially true in a connected world. The only way to improve customer experience is by putting the product  out in the world and then changing it on the basis of user data and feedback.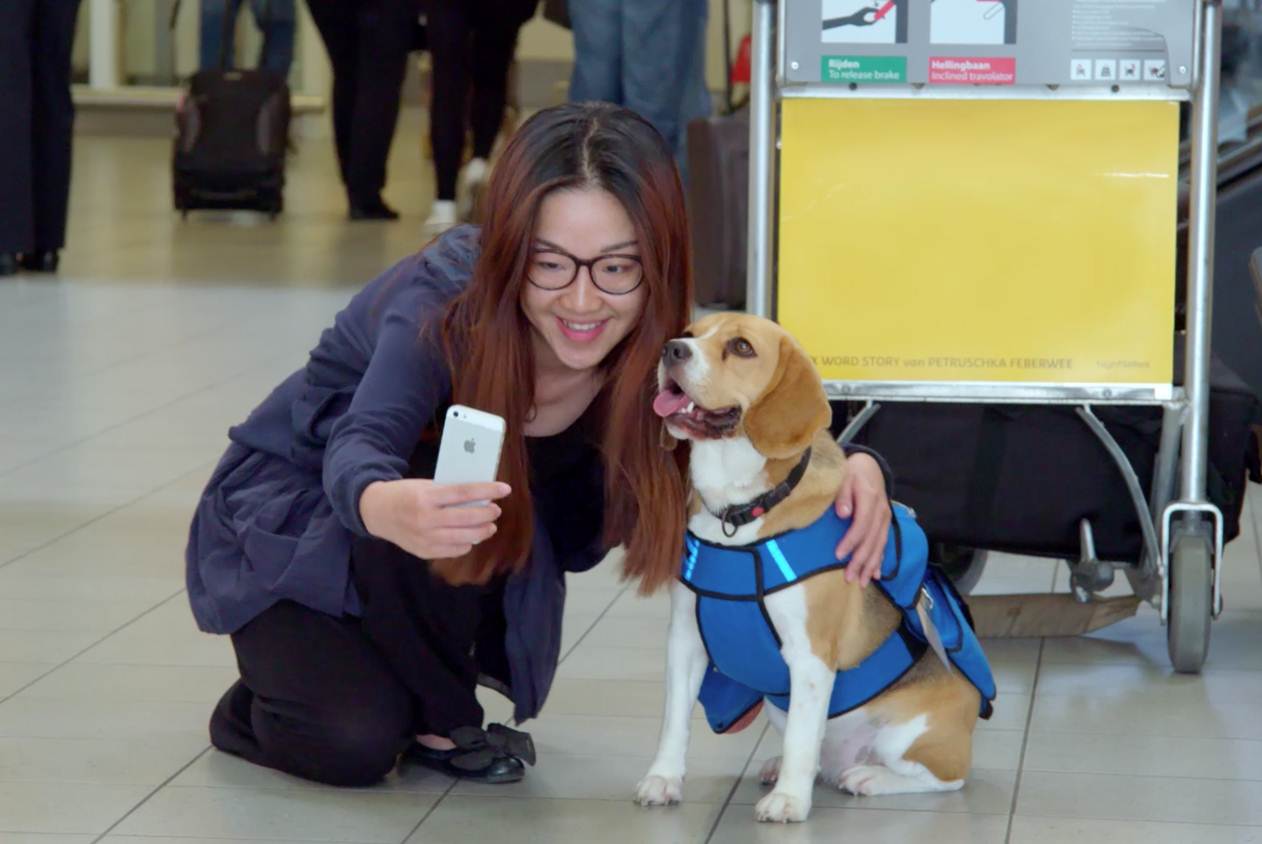 Secondly, waiting for new features to be fully implemented takes ages and makes your company slow and bureaucratic.
And perhaps more importantly, we have learned that by putting out a continuous stream of beta products based on the latest social and mobile capabilities, we can change our company for the better. We become more agile. We listen to customers better.
Easy for the customer?
Last year, one of our team members pitched a new service. She was very annoyed because every time a customer told us via social media that they had left something on board, she had to ask them to fill out a form. This form was used when contacting the Lost & Found department at Schiphol to check if the passenger's belongings had been found. Easy for the company; not at all easy for the customer.
Team Sherlock
We receive over 40.000 messages a week from our customers via social media. This offers us fantastic, but also confrontational insight into what customers face when traveling with KLM. Week in and week out, lost property was among the top ten customer complaints.
[tweet text="Products and services are never finished in a connected world."]
So my annoyed colleague launched a pilot project, using ground and flight staff who had been temporarily transferred to alternative duties for medical (or other) reasons. She called it Team Sherlock and its purpose was plain and simple: retrieve and return property that our customers leave on board as soon as possible.
In the beginning, we had nothing but an idea. No office space. No team. Just one dedicated person with security clearance and a lot of energy.
Soon the cases starting coming in, slowly but surely. We were able to help an 82-year old lady who had lost her handbag and the pictures of her late husband that were in it. We also returned a lost teddy bear to a kid, effectively making the child and her parents brand ambassadors for life. And the list grew longer every day.
[tweet text="Most processes are easy for the company, not at all easy for the customer."]
Now, a year later, we have established procedures and communication lines so every KLM frontline employee is able to connect with Team Sherlock.
A businessman lost his laptop, but hadn't noticed and had gone to sleep in his hotel. When he woke up, he found a note from room service informing him that he could pick up his laptop at the hotel reception.
We also received a lengthy email from a privacy and security expert at one of the world's biggest tech companies. He praised Team Sherlock for filling a huge gap in corporate data security. He explained that most companies spend a lot of time and money on data security, but all that is wasted if employees leave their devices on the plane by accident. Sherlock fixes that.
The service officially went live last week and is now fully implemented in our existing hub organisation. The team currently consists of 20 people, who work daily shifts at Schiphol Airport from 06:00 to 21:00.
Sherlock's mascot
To celebrate the launch of the service, KLM posted a video featuring Sherlock's mascot, a beagle. You can imagine our surprise when the video reached over 46 million people within a week and prompted 1 million people to respond to the service. A great vote of confidence for the Sherlock Team and a token of appreciation for the people that had the guts to start the service with little more than security clearance, a lot of energy and one smartphone. But above all, this is further proof that one cannot change one's business model nowadays without social media input and mobile technology.
It also confirms that more power to the customer is nothing to be afraid of, because it changes your company for the better.